Forza Garibaldi is a supporter driven movement which aims to reinvigorate the support at NFFC.  We emerged in 2016 in response to a desire from fans to mark the 150th anniversary of the club and has since developed into a positive campaign to provide a greater level of backing for the team and to inspire our fellow supporters.
We organise large pre-match gatherings at various venues in Nottingham and beyond which inject positivity and a spirit into the fans that attend.  Inside the grounds we organise displays of differing scales and are intent on enhancing the atmosphere in the stands.  A primary motivation behind our efforts is to forge a reputation as one of the leading sets of supporters in the country, known for our originality and as an unwavering and constant source of support for the Garibaldi Red both home and away.
We welcome you to ForzaGaribaldi.com and recommend that you take a look at the main About Us section for further information.
The Foresters Who Played and Fought
The story behind the display that was unveiled before the Derby game on 9th November 2019.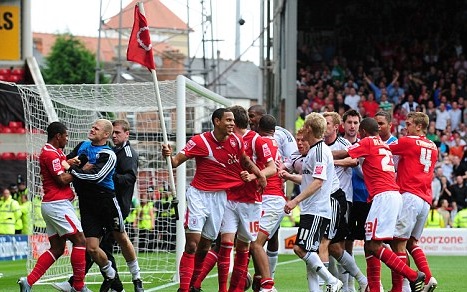 These games have a habit of getting under the skin. They can produce ecstasy or anguish, joy or woe. They can define a season or even a career and they conjure up the most irrational hatred. Many lay claim to having a rivalry with us. The thing is, we just aren't that interested in anyone […]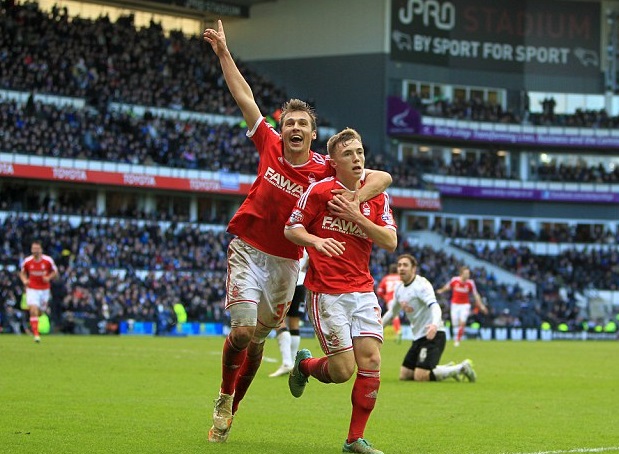 When I see Ben Osborn, I just think maggots! To a psychoneurotic boffin of football fandom, this was the sort of moment I had fantasised about for years. I had envisaged, and re-envisaged it, over and over again in my mind. I would keep re-imagining it, and then subtly changing the iconography of it. And […]