Athens AWAY – Part 1
Since Evangelos Marinakis took charge of Forest in May 2017, the reds faithful have been speculating 'will we get the Olympiacos friendly?'. Well, here it is. On paper it looks a perfect trip; 2 friendlies, relatively cheap accommodation, guaranteed blazing heat, and something different from the traditional pre season Spain / Portugal circuit. We've put this together although we are a little bit in the dark – please feel free to get in any touch with tips etc – we will look to issue another heads up much nearer the time of specific plans. We've got the feeling this really could be a memorable trip; almost the perfect way to roll on the positive momentum of recent years and hopefully kick off a fruitful 19-20 season. We will be following this article up in a few weeks with a Q&A with a few Greek Olympiacos fans – certainly one to look out for!
The games:
Atromitos (13th July) – Our first opponents will be the also Athens based Atromitos, who finished a respectable 4th in last seasons Greek Super League campaign. They play in Western Athens in the 9,050 capacity Peristeri Stadium, which we believe (although not 100%) will be an evening kick off, similar timing to the second fixture. Shouldn't be a problem getting in for this one, as their TOTAL attendance for the 18-19 campaign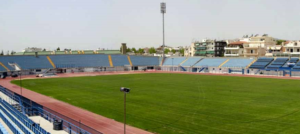 was 11,768; weighing in at a weekly average of 768! Their previous match up with an English team came in 2013 with a pre season friendly against West Brom – which yielded a 3-1 loss, with Nicholas Anelka and Saido Berahino amongst the scorers. There was also a failed Europa League campaign in 2012-13 where they were dumped out by Newcastle; who featured a familiar James Perch in their ranks in Athens! The stadium is around a 20 minute taxi from the middle of Athens (or 30 minute tube).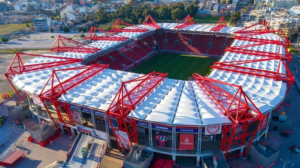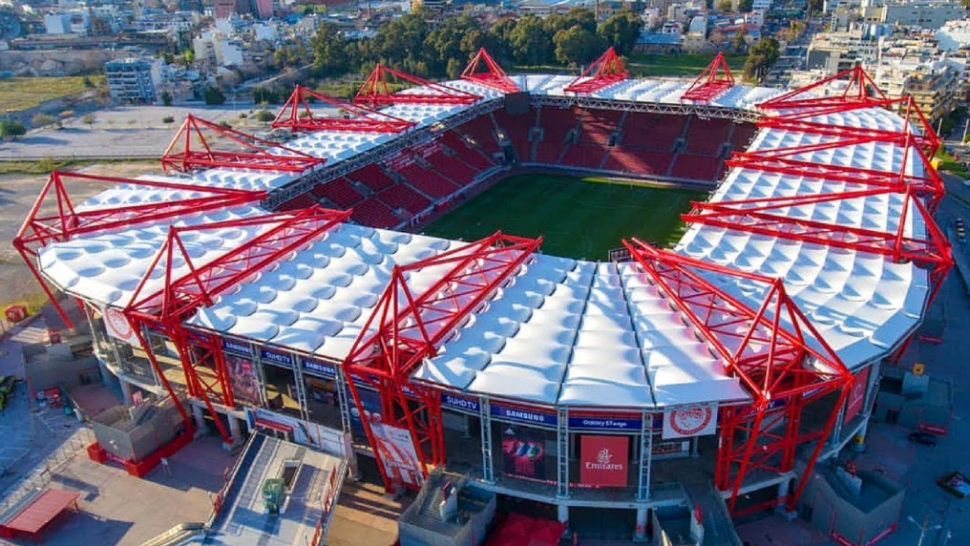 Olympiacos (16th July) – this one needs little introduction as Forest take on the Greek giants at the Karaiskakis Stadium, 21:30 kick off. After a somewhat disappointing 18-19, finishing second in the Super League, Olympiacos will be looking to kick off 19-20 on a positive note by taking on the (ex) mighty European force from England. Recent history has seen Olympiacos acquaint with English sides – last season knocking Burnley out of the Europa league; 15-16 playing Arsenal in the Champions League, and 13-14 a champions league knockout draw with Manchester United. Player links between the two sides are bizarrely strong; Andreas Bouchalakis, Panagiotis Tachtsidis, Gil Dias, Djamel Abdoun, Karim Ansarifard, Rafik Djebbour, Matt Derbyshire and Patjim Kasami. The stadium is around a 20 minute taxi from the middle of Athens (or 40 minute tube).
Getting there:
There only seems to be limited flights from the UK to Athens, and advice would be to look ASAP as flight prices seem to be rising on a daily basis. Around 10 of us have booked already – taking the first mentioned route here. The most attractive option we could find was to fly out of Luton – again this varies on whether wanting to attend one game or two. If flying out on Friday a solid option could be the 15.25 Wizz Air arriving at 21.05 Athens. If flying on the Saturday, then the 06.45 Ryanair arriving at 12:35 looks a reliable option, giving suitable time for an adequate pre match! For travelling back there is a handy 14:15 from Athens arriving at 16:05 Luton, sure to be full of a few Nottingham sore heads, which looks the most tempting option. If missing the first game there are a large number of cheaper flights on the Sunday.
There are also options from Stansted – a Saturday morning 9.20 (arriving 3pm) which can be returned on 16.05 on Wednesday – which weighs in slightly cheaper (at time of writing) than the Luton options.
If choosing to come just for the second fixture, flying out on Sunday reduces the cost by almost half; and flying on the day of the game itself also comes in significantly cheaper (which could be viable given the 21:30 kick off).
Regular readers of the away days blog will know we often preview games with an option by train…. This one could be as hard as getting to Norwich away on boxing day by train! Not advised!
Accommodation:
Depending on group size it may be advisable to look at an apartment. A number of us bagged a nice looking city centre penthouse for 4 at around £130 per person total for 4 nights. These were booked via standard hotel websites who seem to list them, there was also a lot of options on Airbnb. Another group also booked an apartment in this area for a similar price – I'm no Athens expert but have provided a map below of rough locations. (Get in touch if wanting specifics – happy to share as other options in these apartment blocks). Of course these options are ideal for sightseeing and also the bars etc, but the beach area (explained below) should also be worth considering.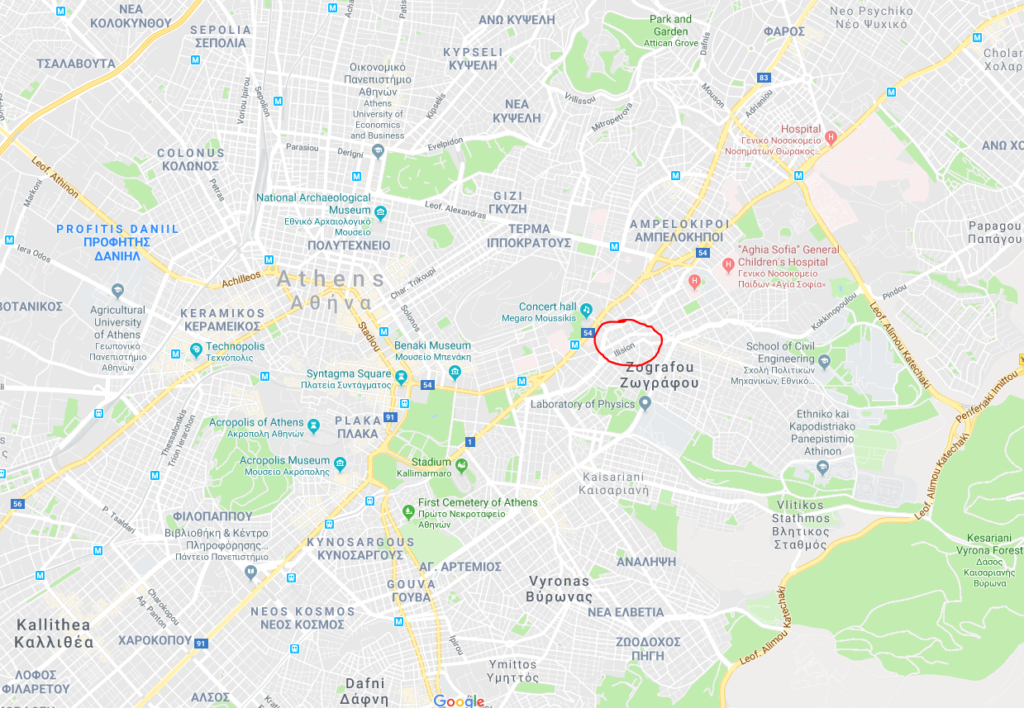 If not wanting to head city centre, some advice passed to us has been to look at options in "Glyfada", "Voula" and "Vouliagmenis". All three of these are near the beach areas – along with bars etc – which is around 30 minutes away from Athens city centre.
There are also a large number of hotels available, weighing in at a slightly higher price.
Bars:
We are hoping to scout most of this out when in Athens and do not have an inclination yet of specific locations. There seem ample locations centrally, along with areas in the beach area mentioned in accommodations. Again, feel free to get in touch if any useful information for us – will share specifics when we are there via usual social media platforms.
Athens:
We're sure you're all capable of catering the non football days to your fancy, but as a heads up incase….. (We will elaborate on these in part 2!)
To see: Acropolis – speaks for itself, a trip to the Greek capital can't be done without it!
To eat: Moussaka, Gyro and Greek salad!
To drink: Has to be Ouzo! Although will be spoilt for choice on the beer front, too….
Harry Fish