Athens AWAY – Part 3 – Greek Forest Q&A
To follow up our previous Q&A with 3 Olympiacos fans, we touch base with Athens based Forest supporter Vassilis Poulakos….. read on.
1 – So, why do you support Forest?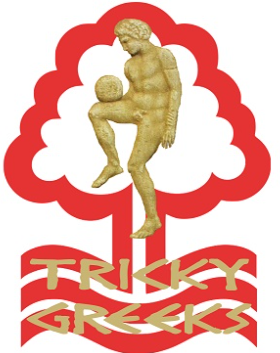 If Olympiacos is the club I've supported since I remember myself, I've been a Forest fan since the age of 12, back in 1977! I was impressed by the fact that a newly promoted club was chasing the league title, and in addition that club was wearing red and white and was based in Nottingham, the city of my childhood hero Robin Hood!
So you see it wasn't that hard, although most my friends were in love with Liverpool and our first game I saw on TV was the 3-0 defeat to Arsenal (hahaha). Now I am the unofficial head of the "Tricky Greeks" Nottingham Forest Supporters Branch, officially approved by NFSC!
I've been to the City Ground many times, to a couple of away games too I'm also responsible for the updating of our website hellenicforest.com. It's all in Greek though!
2 – What are you most looking forward to on the tour?
Seeing Forest play in Greece after 25 years of waiting! What else do I need to say?!
3 – When Marinakis bought Forest, what was your reaction? And do you think he will bring us success?
I certainly believe and I certainly want him to do well for us, but one should never believe he will ever drop Olympiacos for Forest! He loves the club he used to support as a kid and his late father was also a member of the board.
4 – Where would you recommend to stay in Athens?
I would say the centre of Athens. Koukaki is an area very close to the Acropolis and has plenty of hotels and Airbnb's. It's rather peaceful too, despite the amount of tourists passing by. You can choose from a variety of prices. It's also very close to all sights, as well as to the Acropolis Metro station, which makes things easier for transportation within the metropolitan area. Oddly enough, Syntagma Square hotels are very close but far more expensive!
5 – What is your most memorable Forest game you have seen live?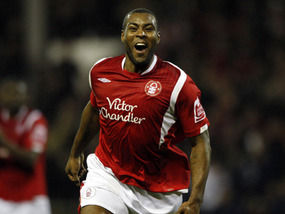 Notts County in the league Cup! Jeering the ones who had left after the Morgan rocket! What a finish!
6 – How do you follow Forest?
I watch with my branch co-members through iFollow or Greek TV. There were 22 members last season in Greece in the branch. We are hoping for the games in Greece that some will be attending the fixtures with me!
7 – Will Forest fans be welcome in Athens?
Of course no one will jump at you, but expect a few jeers. Oh, they'll do nothing harmful out of respect for the owner, but if someone sees you in the street and shout something that doesn't sound friendly, just smile and go on. They may be Panathinaikos fans too, you know!
In general, away fans that come to Athens to play against Greek clubs gather at the Monastiraki – Flea Market area, and there has been no news about someone trying to hurt them there. There have been a couple of clashes, but outside the grounds, which also tend to disappear.
Greek hooligans do a lot among themselves, but they are harmless as sheep (oh dear, forgive me) when they meet foreign opposition, at least when the opposition doesn't ask for trouble (like some Croatian and Hungarian extreme-rightists who came to cheer their national teams a few years ago).
8 – Any recommendations of where, and what to drink?
In Koukaki, very close to the Acropolis Metro station, is the Athens Sports Bar. Very nice place, we used to go there and watch Forest games because they get Sky Sports and stuff. Good drinks at reasonable prices, English-speaking staff and the possibility to eat freshly made fish and chips, hamburgers, that kind of things. They won almost a whole block with the bar, the chippy, the launderette and they also have rooms to let! We can meet there for a beer if you like.
he bars around Syntagma Square are also nice, although a little more posh, and I would also recommend little bars between the Acropolis station and Syngrou Avenue. Small but warm and friendly!
As for what to drink, there is a lot of wines. Look for small producers. For beer try EZA or Chios, or Nissos. For mainstream I would go for Kaiser or Vergina. Of course, we will be joining the bars you guys will be meeting at!
9 – What 3 things must we do in Athens?
Easy… Acropolis (+ Acropolis museum), the area of Plaka and Monastiraki (old houses, Flea Market), Syntagma Square with the Parliament (change of guard and stuff).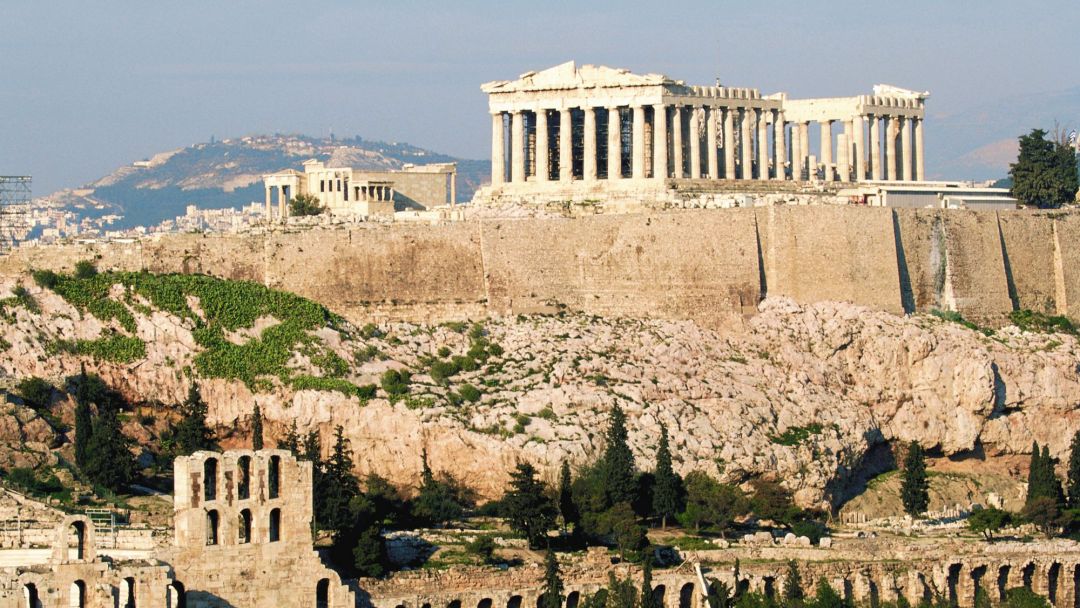 Alternatively, the National Archaeological Museum in Patission Street, when you can go by trolley (not a long ride) from Syntagma (or take trolley line 15 if you actually stay in Koukaki). There are also the well-known sightseeing open-top hop on/hop off buses that go just about everywhere in the centre – careful though, there are different companies and you must always take the same one with your ticket!
From the sports point of view, the Olympic Sports Complex, where most of the 2004 Games were held, is a 30-minute tube ride from Monastiraki (Green line to Kifissia – get off at Irini). Maybe you also see me there practicing my beloved archery!
10 – What about the players who played for Forest and Olympiacos? Particularly how were they received in Greece?
Derbyshire was one of my favs. He was fantastic in some games with Olympiacos, crucial in "that" Cup final against AEK which was decided on penalties (19-18 or something!), and I was THRILLED when I was at the Notts County game in the Main Stand and saw him there, ready to sign for the Reds! Like at Olympiacos, I think he was not given the chances he deserved at the City Ground.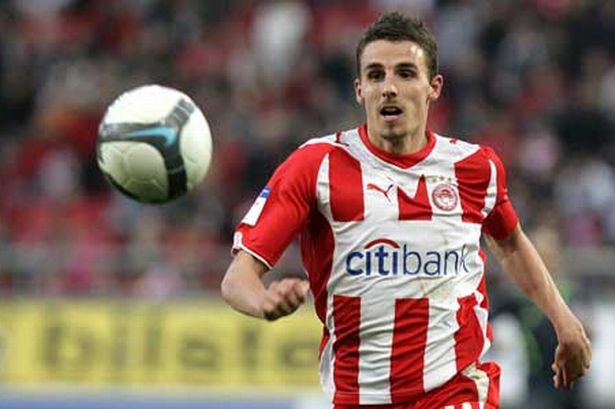 Abdoun and Djebbour did very well for Olympiacos and in Greece in general (they also played for other clubs here), but the fact that they were somehow imposed by Fawaz triggered the bad part of their character. They acted like superstars and we heard they were given a right bollocking by Reidy and their British teammates (is that right?).
Kasami was as lazy for Olympiacos as he was for us. Couple of games where he shone and that was it. What followed after Forest says it all about him (in that sense, I'd compare him to Gil Dias, who scored a terrific goal v Dynamo Kyiv in the Europa League, then went missing and will leave this summer).
On the contrary, Bouchalakis and Ansarifard are hard workers. Boucha has Forest to thank for the fact that he came back to Greece and after all these years at Olympiacos finally had a role to play for the club. The Championship clearly made him a better player and opened him the national team door too. Karim is a great finisher, and if he is given a run-in you'll see that. If he stays, of course! He's one of the best strikers I've seen here, but NOT in an isolated role. If he plays off a big striker or a good offensive midfielder, he can work miracles. You saw how well his partnership with Carvalho worked out.
Finally, Tachtsidis had a very good season for Olympiacos and the national team in 2017-18 and was off for disciplinary reasons. He didn't quite stick well at Forest. He does in general what Boucha and Pele do, a not so quick midfielder who can give the long pass or the through pass and has a good distribution in general. Good in the air too. Given that he's spent most of his career in Italy, I for one will be more than glad to see him compete in Serie A next season.
11 – What about the Gate 7 group? And how do you compare this to English atmosphere in grounds?
What Gate 7 does is good only as far as coreos as concerned, and I saw it happen at Forest too. I have to say that I'm negatively biased against smoke displays and would never like to see them in England. They tend to delay the game and cause trouble to people with respiratory problems.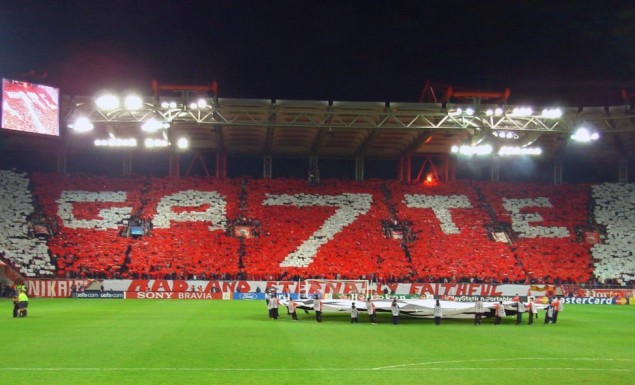 In general, I think that Greece has nothing to teach England about atmosphere, having experienced both. What I would love to see both with Olympiacos and Forest fans is the reaction of Ajax fans against Tottenham. They were 2-0 ahead, they conceded, they conceded again, the game was on the line and they never stopped singing and pushing their team. No moans were heard, even that heartbreaking 95th-minute goal. And we're talking about a BIG club, mind you, with a fantastic history. That's what I like. You're not backing your club only when it's winning.
Moreover, hooliganism in Greece is bad. VERY bad. And no one seems to do anything about it, just as if the clubs like those punks to be on their side, not looking at the bigger picture at all. It has made attendances drop, but they don't seem to understand. This season we organised a Cup final with just over 1,000 people present because we can't control that scum! It's really disgusting.
12 – One strange thing for us that there are no away fans in Greece – how does that work?
It's all the state can do to preserve normal conditions in games, without having knobheads battling each other and causing trouble to innocent people going to games to watch football and bringing their kids.
I know it sucks, it hurts the atmosphere a lot, but it costs far less than human lives, doesn't it? Only sometimes away fans are allowed, when smaller clubs play each other or when relationships between clubs are good and there's no fear of trouble.
We thank Vassilis  for answering our questions and hope any Reds travelling can make themselves known to the Greek branch! Look out for the final part of these series of Athens articles coming in July.
Harry