Consequence
I've not always been one for dwelling on the past too much. Primarily because it often doesn't bare thinking about for any longer than necessary as a Forest fan in their mid-twenties. But cast your mind back to the 8th of February 2020. Forest had just beaten 2nd place Leeds to close the gap to an automatic promotion place down to just a single point. The electric atmosphere that night was matched on the pitch, as forest ran out 2-0 winners amidst a cauldron of noise. I'm not for a second fuelling the belief of many Leeds fans that we over did the celebrations, after winning our "Cup Final". I would have reacted the exact same way regardless of the opposition. It felt like our time had finally arrived. Nobody would stop us from savouring it.
Just three days later, we played Charlton Athletic at home. A team firmly wedged in a relegation battle. This was the betting man's home banker. Sabri Lamouchi was so ingrained in that mind-set himself he opted to make numerous changes to the starting 11, and rest the big hitters ahead of the weekends away game against then league leaders, West Brom.
The atmosphere that night was microscopic in comparison to the levels experienced during the Leeds game. Instead a certain test cricket like hum filtered across The City Ground, as people chatted, debated and questioned the manager's decision amidst an abject performance to say the least. Forest went on to lose the game to a solitary goal from Lyle Taylor, which was assisted by quite possibly the best cross I've ever seen live in person. But that's beside the point.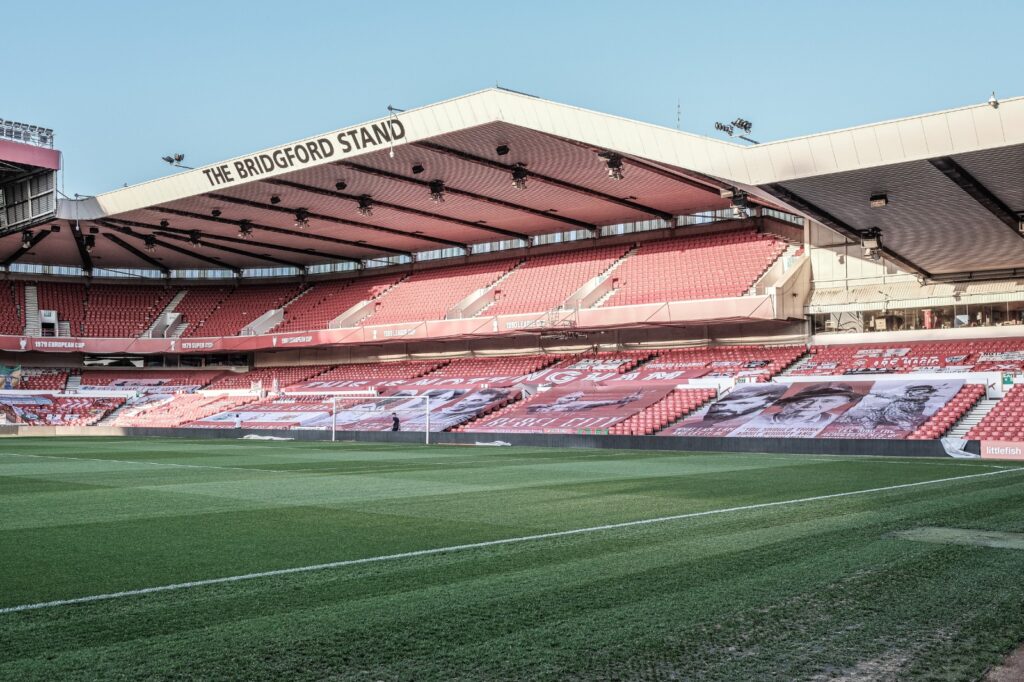 Lamouchi's decision to take a chance, and almost definitely underestimate the opposition on that occasion had a huge impact. Not just in terms of the single game itself, but in how the fans perceived him. Had he began to show signs of complacency in the pursuit of success, and ending the ever increasing wait for top flight football? Surely not. But the tiniest of red marks was placed alongside his name for sure.
Forest would limp through the next few weeks towards the somewhat inevitable lockdown caused by Covid-19. A few sparing results but nothing of serious note to maintain the pressure on the top two.
We returned from the lockdown with an away game at Sheffield Wednesday. Fanless like all, and un-prepared like many. A seemingly bloated squad, both physically and numerically. We took the lead through a rather delightful Joe Lolley goal mid-way through the second half. We retained the advantage until the 93rd minute when our entire defence appeared to don a pair of lead boots in order to defend a corner and subsequently lost all ability to lift their bodies off the floor. Unconventional to say the least and not a tactic that Pep or Jürgen will be adopting I'm sure. The game would finish 1-1.
Just a few weeks later, we made the short journey down the A52 to face Derby, looking to make it 3 consecutive wins in the league. Joe Lolley, once again gave us the lead, which we were very good value for. Numerous excellent opportunities were squandered, the woodwork was struck and the grip we had on the game was everything except tightened as we headed for injury time. Fill the gaps yourself on this one, it's still a touch raw to this day for myself.
In reality, the result that afternoon was far from disastrous. But the manner of how it happened appeared to hurt all involved. A single identifiable event that shook players and fans to the core.
Results and performances struggled to recover from then on, and we squandered multiple opportunities to seal a top six finish. A single point was all we required from the final 3 games and we failed on each and every occasion. Either a winning goal against 10 man Swansea, Lewis Grabban passing to Ben Watson when breaking towards goal away at Barnsley, and even limiting defeat on the final day against Stoke to just a single goal would all have seen Forest make the playoffs.
Why were we incapable of achieving any of the above, and being experts at precisely the opposite?
The latter stages of the 19/20 season exposed a weakness within Forest, which we have been scarred for on many previous occasions. The fear of expectation.
That expectation is driven almost entirely by successes in previous decades. We're a club steeped in enormous history, which is something to take great pride in. But I and many thousands more have had zero sight of it on a personal level. So why does the expectation still weigh so unbearably heavy on the shoulders of other fans and players alike?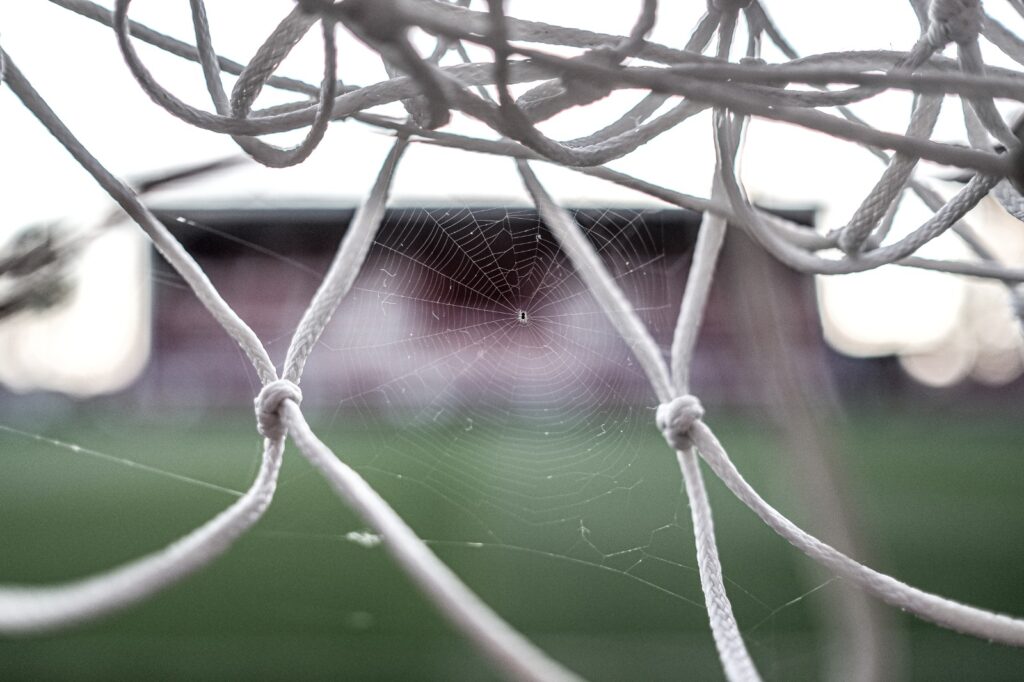 A second placed medal in League One, teamed with a handful of top half finishes and two failed play-off campaigns in the Championship during my time as a season ticket holder hardly screams success. At the age of 26, I'm in complete limbo when it comes to deciphering what I see Forest as. Are we really a sleeping giant or just an average team, past it's sell by date?
If your loved one bought you the most amazing Christmas present 40 years ago, and only backed it up with the odd belated birthday card and an out of date Easter egg, how long before the sentiment of the original gift was diluted? Incredible at the time, but nothing more than a stick to beat you with in the present day – through no fault of its own. You'd be brave to point this out however. Wouldn't want to sound ungrateful now would you?
We're one of only a handful of teams within the current 92 who've never earned the right to play at the New Wembley. If there was a fancy new restaurant in your local town that all your friends and family have been able to visit and enjoy, but you and your better half still can't afford anything on the menu, how long before you reassessed your goals and moved onto something more attainable in the short term? A stepping stone if you like.
Forest had earned their highest league finish for 10 years and it was still seen as a failure. We'd banged on the front door of promotion harder than at any previous point in the last decade. But just because it didn't open for us this time we went and started afresh on the back door, rather than trying again the following day on those already loose hinges up front.
Instead of applying a less is more approach, we signed a dozen plus players from all corners of the globe seemingly without any real planning or approach. We threw darts at a board of availability, rather than suitability, and as the old saying goes, if we threw enough, some would stick.
I, like many, became somewhat jaded at the news of almost daily signings and no longer welcomed their fresh faces with open arms. More a metaphorical half smile you'd greet the newbie at work in the lift with, knowing full well you'd likely only see them occasionally before they inevitably move onto pastures new without any great fuss or announcement.
The season then began just as chaotically as the previous had finished. The revolving door of the board room continuing to spin every bit as much as the player's heads were on the pitch. Results continued to desert us and something needed to give. The door spun one more time and it was au revoir Monsieur Lamouchi.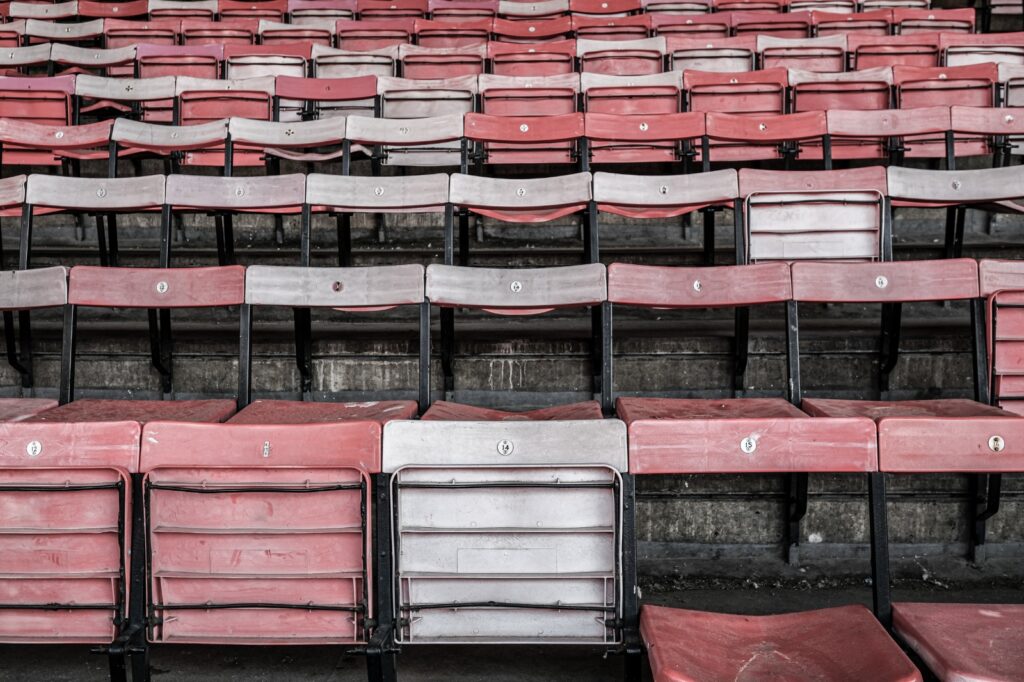 The hand dipped into the "Who's available and fancies a go" hat for yet another time, and Chris Hughton was selected. The right man in the experts eyes. Even referred to as a championship cheat code by some.
Results were not exactly free flowing in his first 3 months in charge. Stuttering to say the least. A few wins here and there but nothing revolutionary, or enough to right the wrongs of the late summer months. Was this just a slow start that was naturally to be expected, or a man who was a bit rusty for this particular repair job?
We closed out 2020 outside the relegation zone on goal difference alone, after entering the year in touch with the top two. A rather dramatic fall from grace. But why?
Did the downturn begin as the team sheets were submitted against Charlton, the referee awarded the free-kick at Derby, the 3rd went in against Stoke, or as the 10th signing was confirmed in the summer?
The answer to that question is a difficult, and very complicated one. But what is abundantly obvious is the consequence it has had on the football club and us as fans.
We're now in a position whereby back to back wins against newly promoted teams is seen as a huge sign of recovery, rather than the pre-meditated six points it would have been last season.
What have we recovered from exactly? A huge amount of physical or financial hardship, or just a year of crippling mismanagement chasing the dream we were already within touching distance of. Therefore only requiring a gentle nudge to achieve, rather than the apocalyptic propulsion that was involuntarily placed upon us.
Yet more fresh faced newbies have now arrived, crossing paths in reception with those already deemed surplus to requirements after failing to pass probation. Early signs are promising, and they appear to be on the more suitable side of peg shapes required to fill the hole previously, and somewhat avoidably created. Time will tell.
I recently heard the journey Forest have been on over the last month be described as a really long bend, rather than turning a corner. It prompted a giggle from me and beautifully simplified the situation. Any destination is reachable if you choose when to indicate, turn the wheel, break, and then apply the gas. But don't let those around you force you off track, and into making a mistake or wrong turn. Your progress will unquestionably be delayed.
I'm confident that when Chris Hughton can ditch his provisional license at Forest, drive entirely on his own and assemble the squad of his choice, that then the car will turn onto the right path once again. Whether he is granted the full quota of time, support and opportunity in the face of a thirsty fan base and practically parched owner remains to be seen.
The Nottingham Rome won't ever be built in a day. Particularly when it's reduced to rubble every time we misplace a single brick.
Thomas Robinson
With thanks again to our good friend @ourgloriousbanners for the photos. Do give the account a follow on both Instagram and Twitter if you haven't already.