Coronavirus: Q&A with fellow Championship clubs (Part 2)
As the clock chimed us into the dawn of a new decade just over 4 months ago, a few twists in the football season run-in were to be expected. But to be quite this dramatic, and influential on all our day to day lives was certainly not.
The familiar sinking feeling of another season destined for mid table mediocracy had escaped us for quite possibly the first time since the beginning of the previous decade. There was genuine hope that the 2019/20 season would finally be our time to rise again.
I'd had dreams, countless conversations and even shed a tear or two about the thought of Forest winning under the famous Wembley arch. Finally clinching the richest prize in football after years and years of hurt.
An opportunity to reward long suffering fans, and particularly those in in their mid-twenties like myself, with something to bloody celebrate! Our Forest memory banks are relatively baron when compared to friends and family members of previous generations.
But again, the forces rallied against those distant dreams, and for now at least, have ended any hopes of such an occasion taking place. The indefinite suspension of professional sport currently in place within all but a few European countries leaves everything completely up in the air.
Will the table stand as it is, will the playoffs we looked destined to be involved in still go ahead behind closed doors, or will the season be voided entirely
Football, and sport in general should of course remain to take a back seat for the foreseeable. But these questions, in time, will need to be answered.
The impact of those answers could be reassuring, exciting or even devestating for fans, and especially the club's themselves. We simply do not know.
Questions 1 and 2 were answered in part 1, which can be found here: https://www.forzagaribaldi.com/the-championships-response-to-coronavirus-qa-with-fellow-championship-clubs/. Like our previous chapter we have gathered some thoughts from fans of fellow championship clubs. The questions we posed to them were as follows;
How do you think the 2019/20 season should end?
A likely solution appears that football resumes this summer behind closed doors. What are your thoughts on this and how much would this affect the usual end of season finale?
If the season is voided or resumes without supporters would you expect a partial refund for missed games on your season ticket?
IF the season resumes where do you think your team will finish?
OSCAR, LETS TALK LEEDS – LEEDS UNITED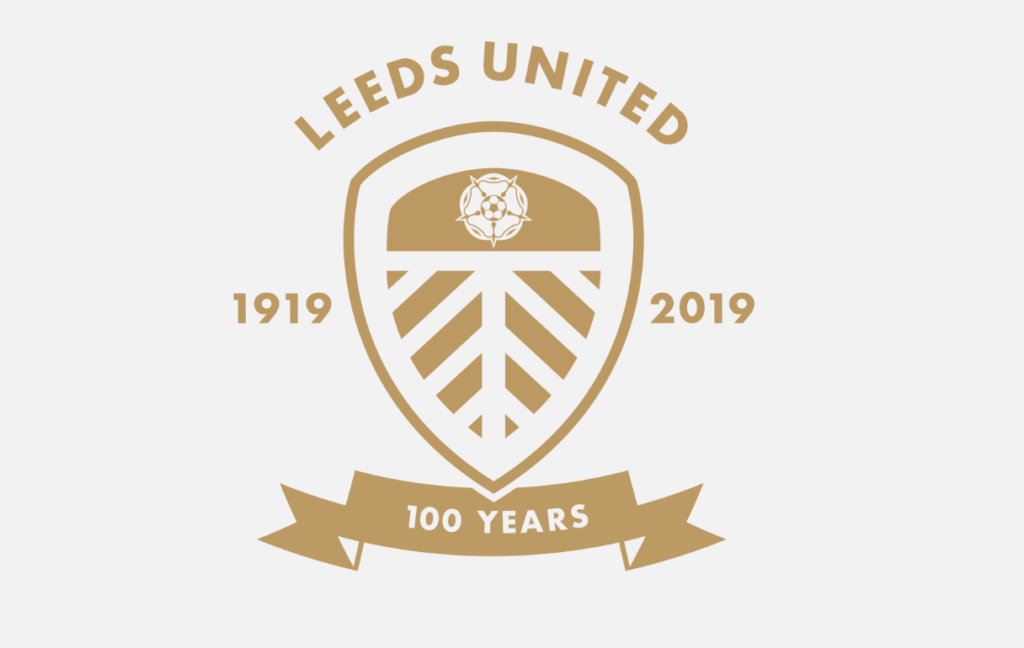 3. Points per game method, it might seem bias from me but so many clubs would be in financial ruin if we insisted on finishing the season no matter what. It would surely mean a shortened season next season and less games. Some clubs are very dependant on match day income.
4. I can't exaggerate how against finishing the season behind closed doors I am, you can't play games of high magnitude behind closed doors home teams lose all their advantage.
5. No, as it's not the clubs fault and most clubs won't be able to refund I wouldn't have thought.
6. Hopefully in the top 2 but it's difficult to say it depends how congested the games are.
CHARLIE – PRESTON NORTH END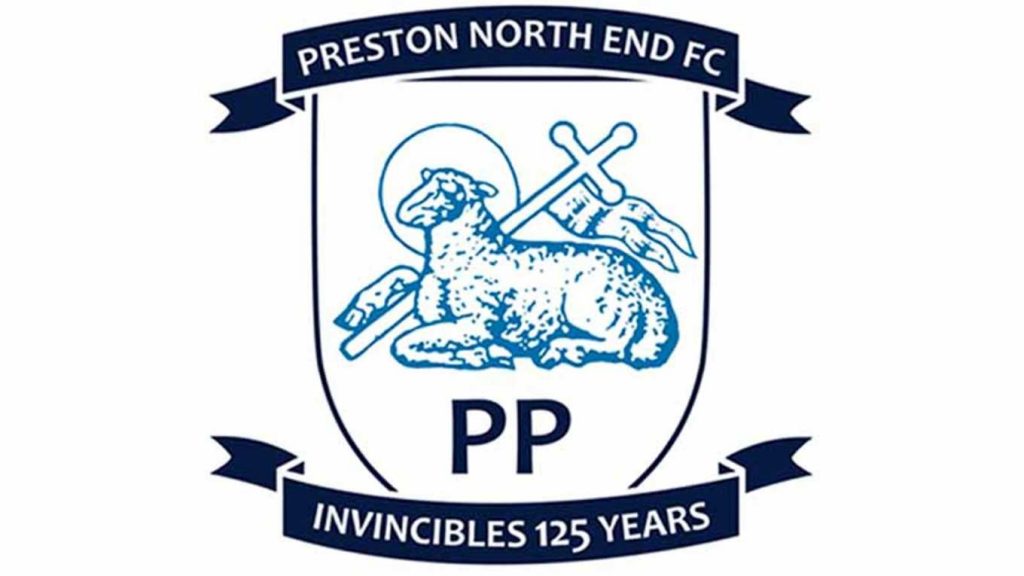 3. Personally I think we should forget about next season and just wait it out until we can start this one up again and play from there, it's the only fair way in my opinion.
4. We all know football without fans is nothing, would affect everything about the game with some players thriving off the fans and the environment, you get that 12th man when your playing at home and that does help teams. Will affect players with some maybe not getting motivated like they usually would, with a training ground game feel to the games.
5. Yeah definitely, as much as the clubs need the money the fans also need the money too, I've got tickets from away games that have yet to be refunded and the clubs in question ignore you when you ask. You pay for a product and don't get it your always entitled to a refund.
6. 6th!
Cheers Charlie (Preston North end)
CLIVE, LOFT FOR WORDS – QPR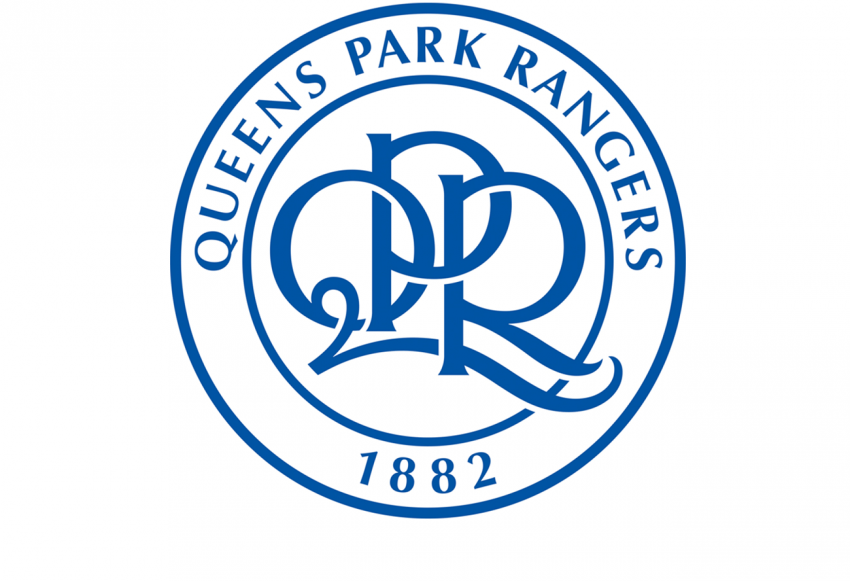 3. Just end it, pretend it never happened, no promotion or relegation. I'm bored at home, looking for something to do, and that would make for an amusing fortnight of Leeds Twitter.
4. It's an idea born out of the need to solve the promotion and relegation issues, and provide Sky with some content. Nothing else. If the Sky money went away fully or in part then the Football League would immediately be off the edge of a cliff – we saw what happened with ITV Digital. If 'behind closed doors' is the only way to keep that wolf from the door it's worth doing even though it would be a dreadful spectacle. Question three and four both depend on how real the possibility of Sky not paying their broadcast fee is – and when they would reach that point. I don't understand how BCD would work practically. It rather assumes the players are superhuman and won't fall ill with the virus – if one of them does, presumably he and everybody he played with and against has to go into quarantine for two weeks. Half a dozen of them get it and all the games are off again. Getting through nine rounds of Championship football in a month without a single one of them falling ill is fanciful. I don't see how that works other than mass, constant, almost daily testing of players held in tight isolation together (hello petri dish) for a long period of time not seeing their families. When NHS frontline workers and carers can't get tested I don't think it's morally right to direct thousands of tests towards footballers just so Sky have something to show and West Brom get to see if they're promoted.
5. It should absolutely be offered. I personally wouldn't take it up to try and help the club a bit, but I'm fortunately in a position to do that now and others that aren't shouldn't be guilt tripped for doing so. If this had happened when I was ten years further back in life and career I'd have been absolutely gagging for a refund right now. People have lost their jobs, incomes…
6. Surprisingly high.
UNITA 1863 – STOKE CITY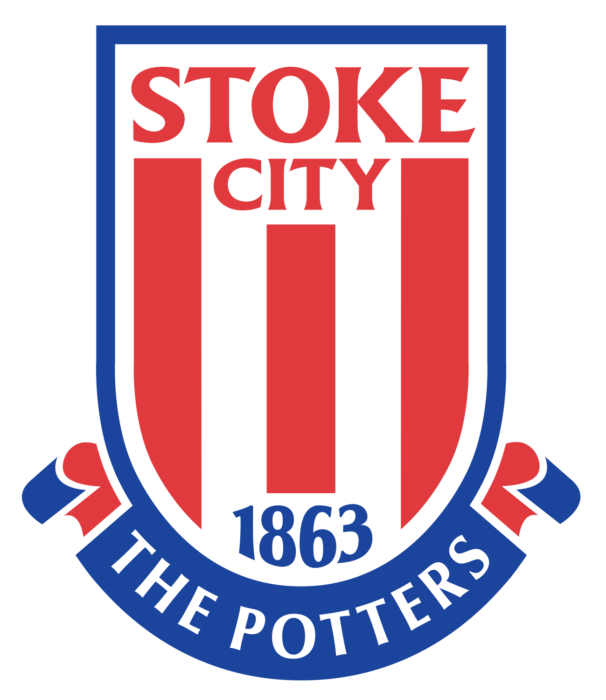 3. It's a tremendously tough call to make and I've seen arguments for many ways the season could come to a conclusion. If lockdown eases and the Premier League and EFL follow Government guidelines, look into how the DFL have dealt with the Bundesliga, support teams who are under financial strain and make it as safe as possible with tests; then I'd probably just sway in favour of getting the season completed behind closed doors in a certain time frame – safety of everyone involved is paramount.
4. Football is not the same without fans and you could clearly see that recently in the Champions League game between PSG Vs Borussia Dortmund. It be a massive shame for fans to not be there to enjoy a teams promotion or survival etc, but if it's to keep everyone safe, then unfortunately it's something we've got to deal with for the time-being if they go down that route – hopefully whatever happens it see's clubs and the governing bodies to appreciate us the fans more and realise football without fans is nothing.
5. Some Stoke fans might differ on this, but myself personally wouldn't want a refund for the four missed home games. The owners have frozen season ticket prices for the 13th successive year, put on free official coach travel to away games for season ticket holders from the ground, biggest employer in the city through their betting company, help local charities and have set the precedent for how clubs should deal with the issues that surround CV-19 – I am more than happy to not have a refund.
6.  17th
ED, CLUB 1871 – READING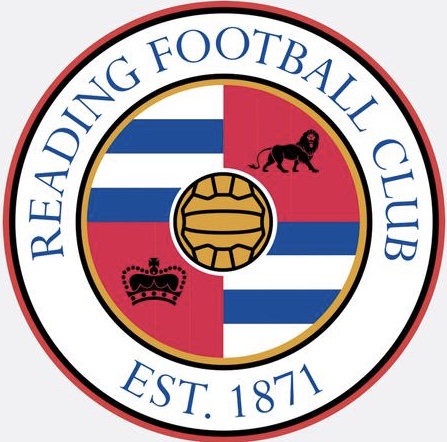 3. Behind closed doors if it can. It will pain me not to watch my team play but I would prefer some football (even if live on TV) then no football. Mandatory Coronavirus tests when these are open to all of the public so players and coaching staff can be regularly monitored. If that isn't in sight by mid-June then cancel season.
4.  See above! Though at the end of the day, we need to put our health first. The question is what you would do about the promotion and relegation candidates. It would be funny Leeds not getting promoted so I'll vote for that (but would be mega pissed if that happened to us). Oh wait, it did. 1995 we came second in Division One which is normally automatic promotion. However, the Premier League were reducing their teams from 22 to 20 teams meaning second place was not promotion which ended in Play Off final heartbreak vs Bolton.
5. Not from me. We have some of the best priced Season Tickets in the league and I think the club have treated our fans very well over the past few seasons. They're always looking to improve the match day experience and continually asking for fan feedback. It's about time we showed our gratitude.
6. 13th
DOUG – FULHAM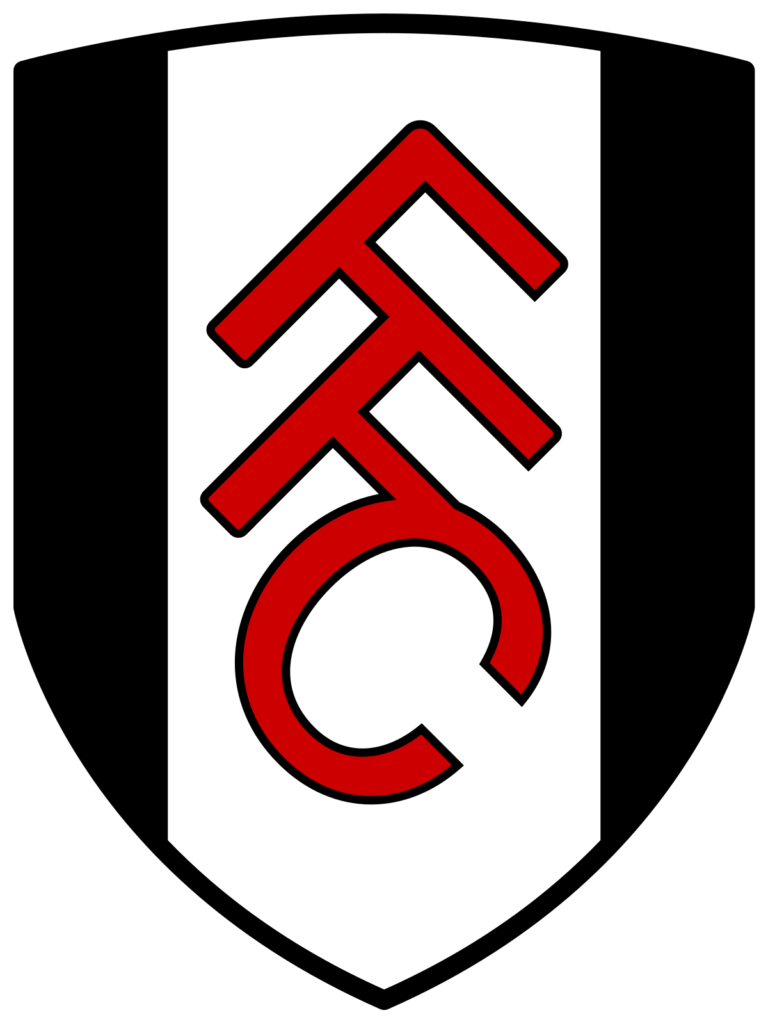 3. Play out as many of the remaining fixtures as possible. Maybe scrap playoffs if not feasible and promote the top 3.
4. As long as there is availability to watch my team (via streaming, etc) i'm happy either way. Obviously if the playoffs are still occurring a behind closed doors final at Wembley won't be the same.
5. If i was I would hope the club either gives an option for a refund or offers "credit" for next season, as I understand cash flow may be an issue at a lot of clubs.
6. Second
DAVID – HUDDERSFIELD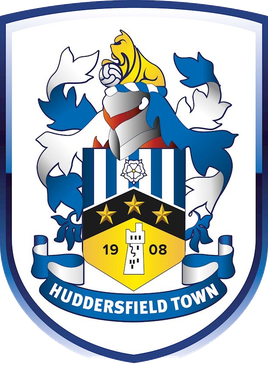 3. The french and Dutch leagues have been cancelled so this could be an option and I do see the EFL following suit very soon
4.  The German leagues look to be preparing this eventuality. The only way I see it working is if all games are televised and fans given free access. Depending on social distancing riles pubs should also be give a free licensing option to show all games
5. HTAFC are pretty good at looking at their fans so would expect so or maybe a discount on next season.
6. Top half
BEN – CARDIF CITY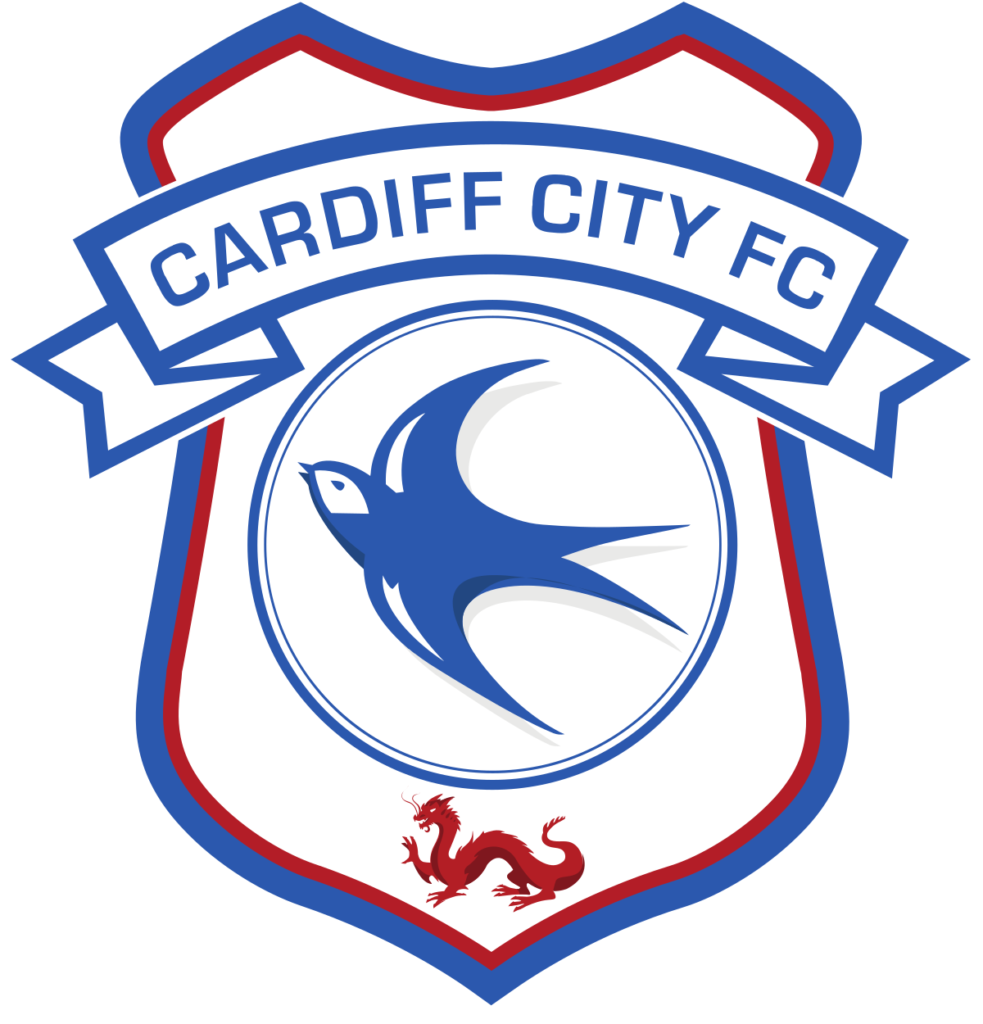 3. It feels like by hook or by crook, they are going to finish the fixtures. Personally, I believe in PPG and think if the fixtures can't be fulfilled, that should be the way things are finished. Incidentally, it would keep the league very much as is. It's unchartered waters, though, so I understand the debate and why clubs want to protect themselves and their position.
4. If it has to happen, then so be it. But it would spoil my enjoyment of it and I think the end of the season would be a damp squib. Celebrating clinching a playoff spot in front of an empty crowd? It leaves me empty somewhat. I'll still watch the games, of course.
5. At this stage, it's money that I've accounted for and if the club need to keep money in the bank, I wouldn't begrudge them keeping it. Ideally, any money they have would go toward something next season or it could be converted into our CityCash scheme. That's money that can then be used for tickets next year.
6. 7th.
PAUL – BRISTOL CITY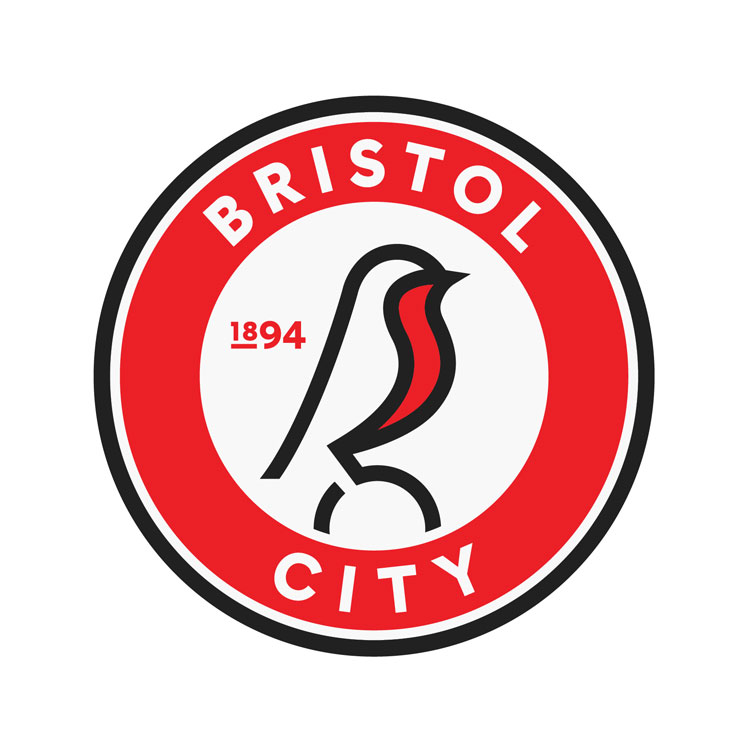 3. It's got to end, somehow. It will almost certainly have to be behind closed doors but I think that's a price most are willing to pay. However, that needs understanding as many clubs would struggle to afford to pay wages, open up the stadium, get the pitch ready, have security (police?) to stop fans getting in, utilise cleaners, massuers, physios etc without any of the gate receipts coming in. But whichever way, it's got to end. Even if next season is a really one-off weird one, at least we can all agree that at the start (a one off year of 23 games perhaps played between november and May??) and everyone knows where they stand. If we were only 8-10 games in – as was the case with WWII (which was obviously a different scenario anyway) then maybe it could all just be called off, but it's not fair to do anything else at this stage except finish it off somehow.
4. It seems inevitable and if it means the season can end then I'm all for it. It would be strange both watching the games on TV with no crowd and also not being at key games – can you imagine a play-off final at Wembley and not being able to go!? But we all have to make sacrifices and I believe that's one football has to make.
5. Yes. The assumed free-to-air iFollow plan to watch on TV is great, but it's not the same as going. Perhaps there could be options to partially donate the fees to charity, or offset against next years tickets to ease the process?
6. Seventh. We're there right now and whilst we've got a couple of players coming back from injury, namely Benik Afobe, other teams will have too. We have seemed for most of the season to just be a fraction short of what's needed.
RICK, TIGER NATION – HULL CITY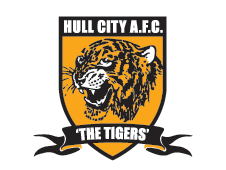 3. I think we've played enough of the season to call it as it stands. It is harsh on some clubs but every scenario is.
4. It's going to be behind closed doors for much longer than that I suspect. Short of abandoning it for the next year, I think we just have to accept it and get used to it. It will lose a lot though, undoubtedly.
5. I personally don't want anything back but Hull City have stopped taking membership payments (all our fans pay direct debit monthly) which is a sensible stance though it will hurt them.
6. Relegated!
ROVER CHAT – BLACKBURN ROVERS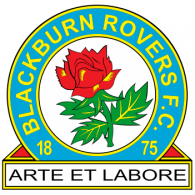 3. If it needs to be done soon, then I'd finish it now. The discussions about getting it going again next month are pointless in my eyes. Why should we risk the health of the players, staff, media etc? Football is important to us and we all want to see it back, but some things are bigger than the beautiful game.
4. I think it should only be done when absolutely safe to, which I don't see happening for a while. I'd rather just see the matches suspended indefinitely or the season cancelled.
5. Would I expect one? Yes. Would I want one? No. I think the club needs my money, and I appreciate some fans would need the cash back, but I wouldn't be taking it back.
6. 9th.
BILLY THE BEE – BRENTFORD 
3. We discussed this again on the http://PrideOfWest.Londonpodcast a couple of days ago. Personally I would love to wait until crowds were back in the stadium before restarting. If that were September I would go for that and delay the next season. But that's looking more and more unlikely – with crowds possibly not being allowed back in the stadium until 2021.
If that were the case I would take behind closed doors (and on TV) as an option as it is far better than voiding the season. And better than taking positions as they are now and letting Leeds, West Brom and Fulham go up.
There was a rumour of finishing now and straight to playoffs. Again I'd take that over voiding the season.
Funnily, we were discussing the idea of the league promoting the TOP SIX Championship teams tomorrow and we felt that – despite us getting promoted – was almost as bad a resolution as voiding the season. The idea of going up with no celebration. No last ditch nail biting. No cheer at the final whistle of the final game. It would be horrible.
4. If so, it is what it is. It's all a bit rubbish really. But completely out of our hands. And small fry compared to the bigger picture of what's going on around us. And the question you have to ask is. Would you take behind closed doors (and on TV) over not at all?
5. Personally I would not. We have four more home games left I believe. That amounts to around £60 on my season ticket. This is unprecedented times and would not have been figured into any club's cash flow.  I would be happy if they allowed us free home and away TV coverage of the remaining matches. And/or gave something for the fans the following season. However, if any fan who felt that he or she should get a refund I think is fair enough. There are a lot of people struggling at the moment and every penny counts.
6. Third
JOE – WEST BROM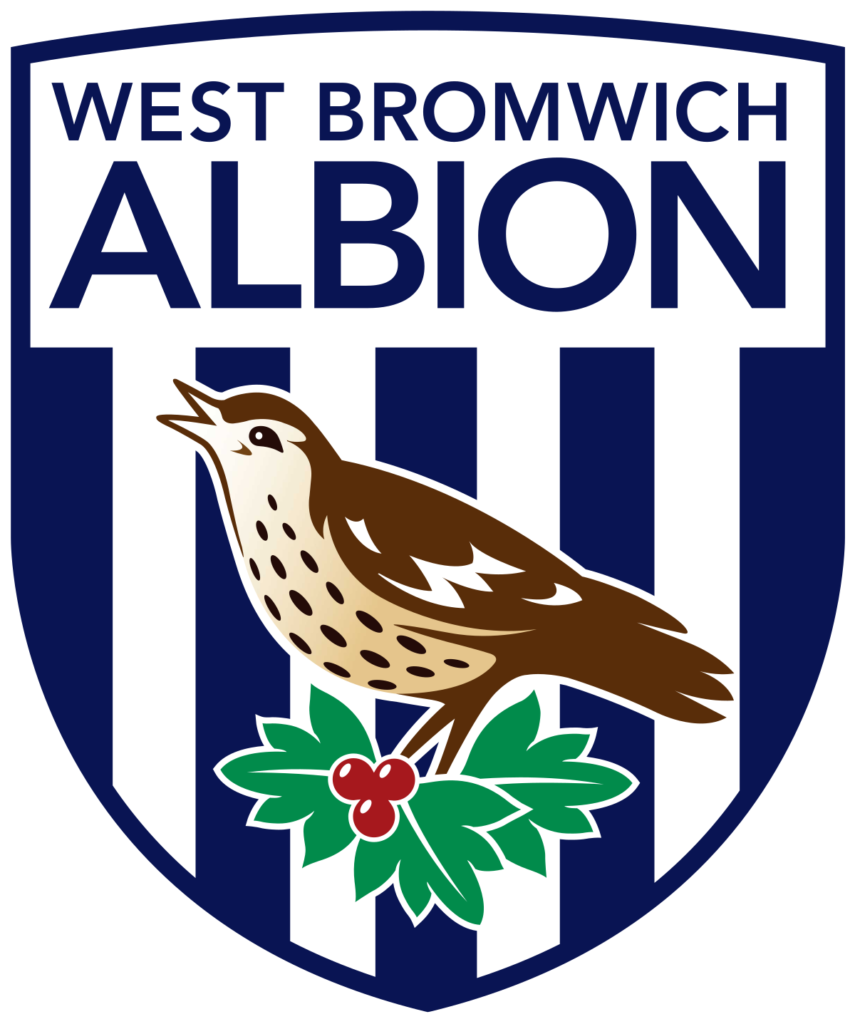 3. Wait until it's safe then finish the season have a shortened season next season.
4. It's the only way in my opinion,it's going it be very strange but its got to done.
5. I think most fans would except replacement tickets in the future.
6. Champions (boing boing) 🔵⚪️
JAMES – MILWALL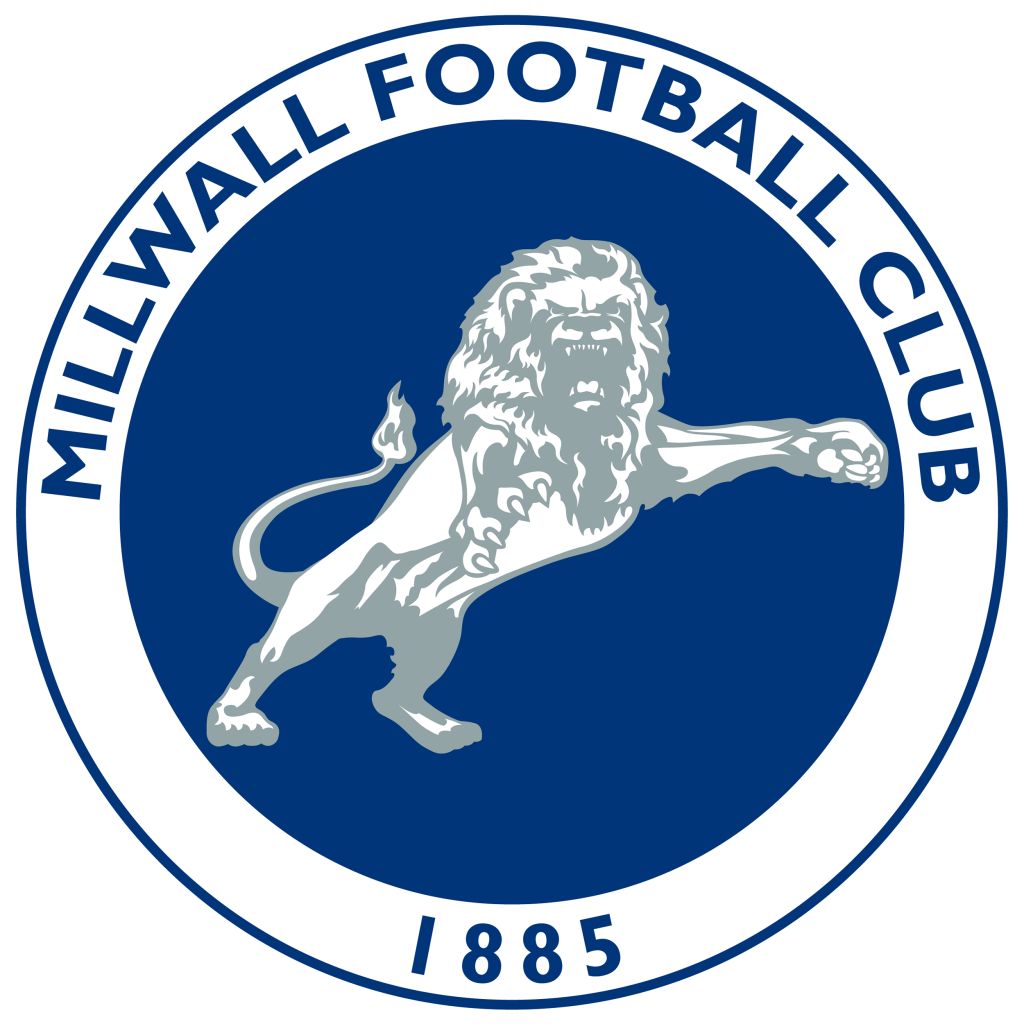 3. For me, it depends on the anticipated start-date of next season.  I would suggest there would need to be a minimum 6-week gap between the end of this season and the beginning of next.  If we feel that we can begin the season as planned in August, then we'd need to finish the season by the end of June which means we'd need to get cracking pretty quickly!  If this doesn't become possible, then let's just say this season is null and void – nobody should go up or down.  It seems the fairest way (and also is another excellent way to piss off Leeds).
That said, with Qatar 2022 due to take place in the winter, I can't see why we haven't discussed beginning next season at the start of 2021 and running that and the 2021/2022 season from January until October.  That way, we get a much bigger window to finish this season, we have a better chance of starting next season with fans, we get two full seasons without having to squeeze them in around COVID / The World Cup etc.  I know it will create problems with player contracts but we get a much bigger window to resolve this if we say we need to finish this season by the end of October.
4. I can't see an alternative if we try and finish the season this calendar year.  Social distancing will stay in place for some time and getting 20,000 people in the same place at the same time while then asking them to stay 2m away from each other elsewhere seems ridiculous.  Enforcing social distancing with reduced capacities also seems pretty impossible, so I don't think we have another option unfortunately.
6.  Around 10th is a logical guess.  We're knocking on the door of the top-6 at the moment but if we are to play behind closed doors as everyone suspects, losing our home backing will be a massive blow.  I fear our season could peter out to a typically-Millwall unspectacular finish.  That said, I also wouldn't be surprised if we defy the odds again and come up trumps.  In summary, who knows?!
ADAM, SWANSEA BEAT – SWANSEA CITY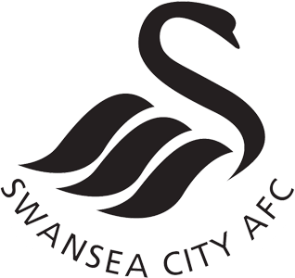 3. Depends if games are played behind closed doors actually work which Germany are planning it, Poland, Italy and Spain are looking to be back in trading but that depends if the government is strict so it's up for debate plus if next season will start.
4. I think it's a good idea especially when fans need something to be motivated and excited. If it works and the games are completed, it's a success.
5. It's a fair point which I do agree but I hope they use those missed games for next season if fans want to renew their season tickets and that's a big if next season happens.
TYLER – BIRMINGHAM CITY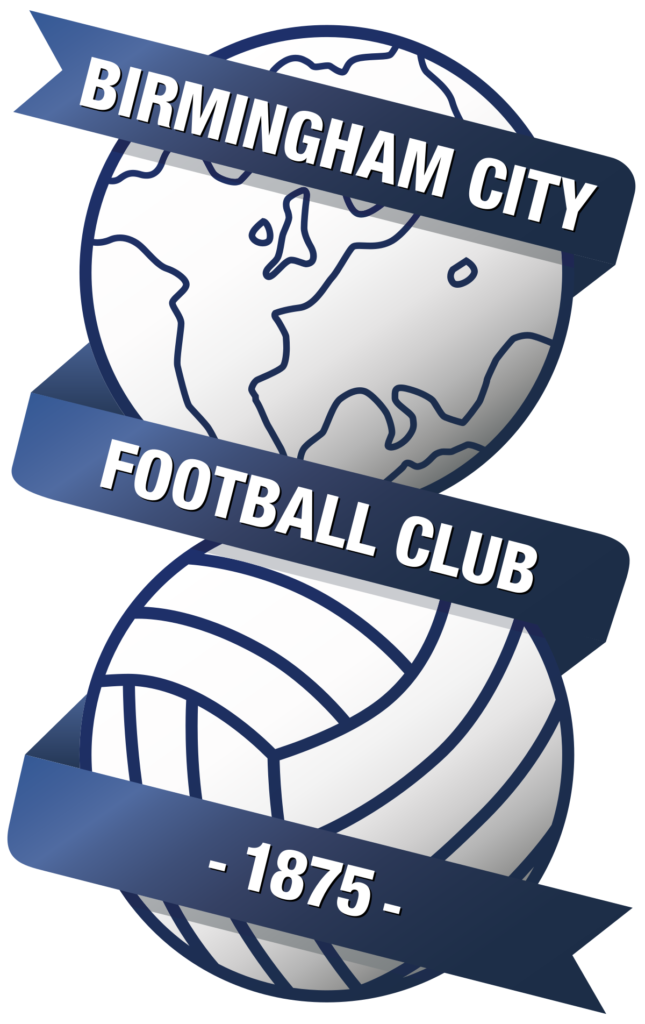 3. In short, no matter the solution, the season has to come to a conclusion.It would be a complete disaster if the current campaign was to be deemed null and void. The extended 2019/20 season will obviously eat into and have further implications on 2020/21, but those can be dealt with later once the ongoing pandemic dies down.
With just under a quarter of the season still to play in the Football League, it is very much fathomable that the remaining games can be completed – be it in empty stadiums or at the respective clubs' training grounds with the necessary precautions taken.
If a deal can be agreed in terms of streaming the remaining games to bring in some sort of revenue, that would at least be a positive outcome for all clubs involved. There will, of course, be a need for a mid-season 'pre-season' to get players back up to speed. It's another issue that clubs are going to have to agonise over in due course, but once plans and prospective dates for the remaining fixtures are outlined, it will at least be a step in the right direction.
4. This appears the only viable solution to the situation the game finds itself in. It is far too early and too risky to even consider fans being allowed to attend games. As long as a streaming service can be provided to fans, then it would no doubt be the best outcome that can be managed at this stage. If, down the line – say July or August – the situation does manage to clear up and social distancing restrictions are relaxed, it would be nice to imagine club's final home games allowing for some fans to attend. It's probably just wishful thinking, but it's something that should definitely be looked into if the picture becomes brighter by then.
5. I'm having to remove the cobwebs in my mind by doing this, but casting my mind back Blues were on a fantastic run of form – until the two final games before the suspension of football. The 13-match unbeaten run between January 4 and March 4 in all competitions gave a massive lift to the club and the fanbase to put a much more positive twist on the season. It was a run that was always likely to end, and there can be no shame in losing it at the hands of Leicester City in the FA Cup, but it was agonising to go down 3-1 to Reading in our final game that followed having dominated the opening stages.
6. We sit 16th, nine points off the play-off places and eight points above the drop zone, so I think Blues fans would consider a finish inside the top ten as being a successful outcome to a season that has been a strange one in every sense.
LAURA – SHEFFIELD WEDNESDAY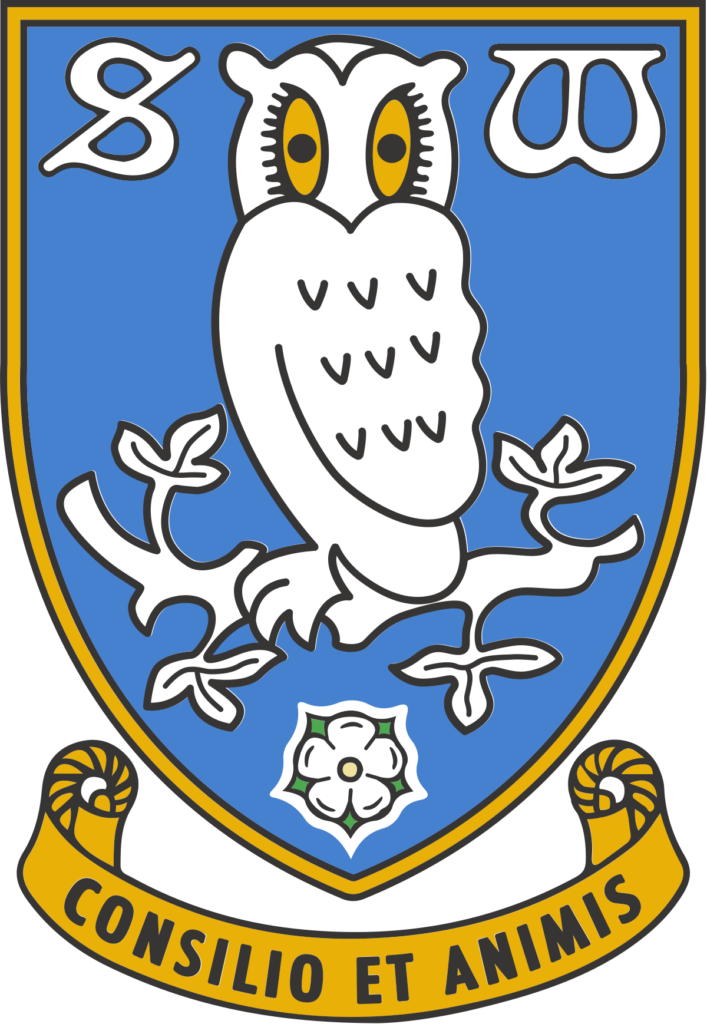 3. I think all Wednesday fans just want this season to end. We've had the EFL sword of Damocles hanging over our head waiting for a points deduction. Even if we played on behind closed doors our season won't be over because a points deduction could still relegate us. Nine of our players are out of contract at the end of the season including Forestieri, Steven Fletcher, Morgan Fox and Kieran Lee, which is going to affect our ability to secure them or sell them depending on the need of the club.
4. From a Sheffield Wednesday perspective this would be a bad thing because financially we rely so heavily on match day revenue.  Also, in essence we do have something to play for. We need as many points on the board in case the points deduction comes this season. We couldn't buy a win before matches got postponed.
5. I've seen a mixed response about whether people are excited about going back to Hillsborough to watch us. Yes they are because of the social aspect and no because of the turgid and apathetic football we saw before us the virus. Is this just a pause with more of the same to come or could it be a resurgence? My head and my heart say different things.
BREATHE BARNSLEY – BARNSLEY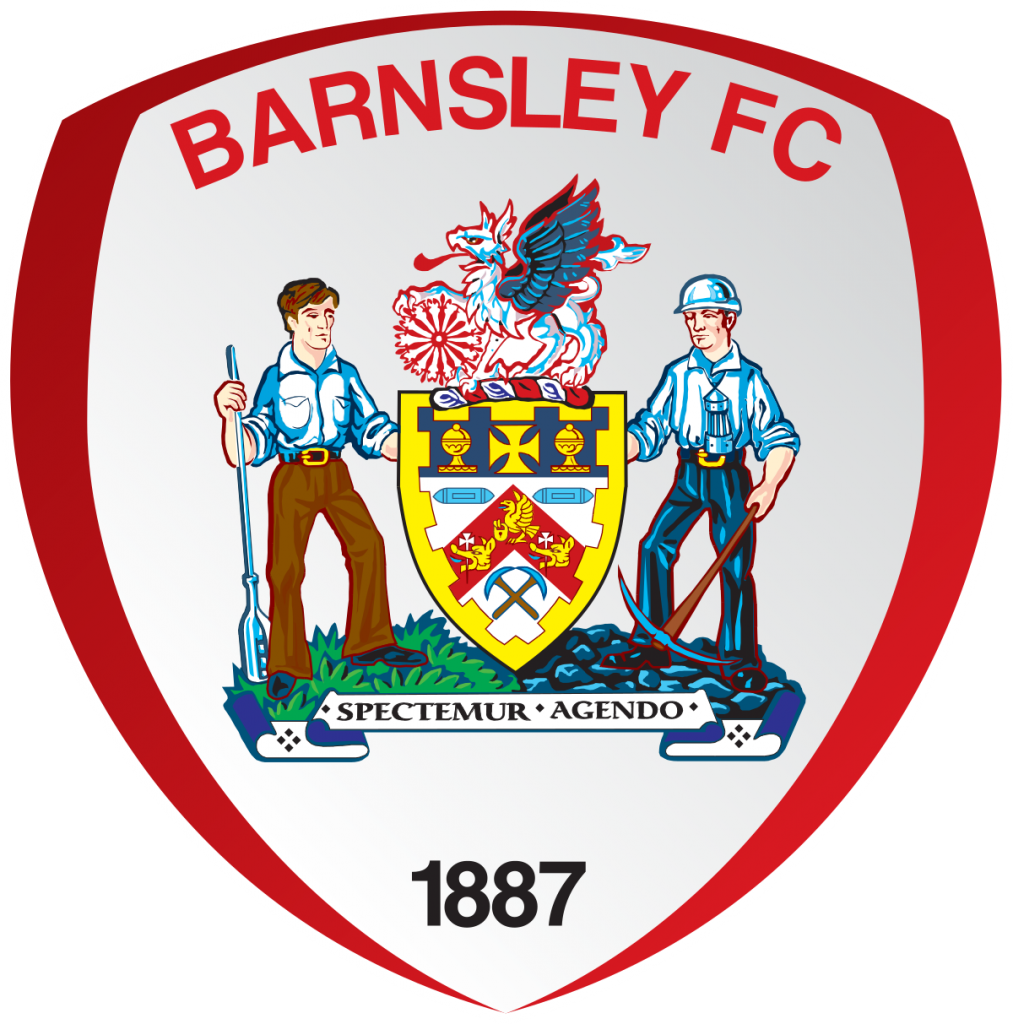 3. In my opinion, the remaining games need to be played. However I will support whichever decision is made.
4. A number of our players have said they don't want empty stadiums, but it will be something they'll have to be ready for as it looks likely to happen.
5. Personally I wouldn't mind as by no stretch of the imagination is it the clubs fault. However I assume the games would be streamed so I don't see why anyone would complain.
6. Yes, I'm confident our players will give it their all to remain in the Championship.
That concludes the Q&A with our Championship counterparts. It remains to be seen what will happen with the remainder of the season but it was nice to gain an insight into how our rivals are dealing with the situation we find ourselves in. Thanks to all who took time to participate, and to those who have read the articles.