FOREST AWAY: AFC Bournemouth, Saturday 21st January – Fan Guide
As I sat nursing a relatively troublesome hangover on Sunday morning, the same word kept coming to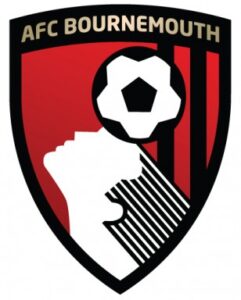 me when thinking about Saturday's game and the last few weeks and months as a whole. Patience.
The official definition is 'The capacity to accept or tolerate delay, problems, or suffering without becoming annoyed or anxious' – An extremely rare commodity these days in a world of on demand TV and Amazon Prime delivery.
The modern world is a fast, and often unforgiving place. A place where answers are seemingly wanted yesterday, rather than tomorrow, and success demanded by all, rather than privately desired.
Generally, the footballing world is no different. A bottomless money pit and ever revolving door of personnel can create a contagious thirst for triumph. One where the general consensus when obstacles are met, is to simply start over rather than appreciate how far you have already come and to persevere on the same track.
With that in mind, huge credit must therefore go to the Forest hierarchy for backing Steve Cooper in the Autumn. A time when we'd lost five league games in a row and shipped four at the King Power. I, amongst many others defiantly sang Cooper's name that night. A decision, which looking back had more far reaching, and lasting effects than any of us could have possibly anticipated.
Cooper was backed by a new contract just a few days later and the rest, as they say, is history.
Saturday saw the reverse fixture of that night, along with, rather fittingly, us claiming consecutive victories for the first time all season. We have turned a corner that we may never have even had the opportunity to indicate for, had the mythical red button been pushed that night.
We stand here today a strong, and united group of both staff and fans. Not the disjointed mess we were perceived to be by those on the outside and in the media.
Retaining Cooper has been invaluable, and arguably just as important as promotion itself. He's an extremely special individual, who's collectively galvanised a city and those who live, and work within its boundaries.
Having the patience to grant him more time has unlocked a treasure chest for us all to enjoy. We head to Bournemouth on Saturday with both a true sense of belonging in the top flight, and optimism for the remainder of the season and most certainly beyond.
For we have conquered, and we will conquer still.
***
TRAVEL
TRAINS: No surprise, but the train to Bournemouth isn't for the faint hearted. Not exactly a bargain, a 10 hour plus round journey, and with at least one change either way (mostly via London). Fair play to those choosing this method of travel for Saturday.
Bournemouth train station is roughly a 30 minute walk from the ground. A closer option, if possible is to get to Pokesdown near the Boscombe area which is around a fifteen-minute walk to the ground.
ROAD: The most direct route from Nottingham would be be M1 / A43 at Northampton / M3 / M27 / A31 / A338. Thankfully with the game being a Saturday, we should hopefully avoid any diversions which have plagued recent away midweek trips.
The below is a direct extract from a Dorset Police briefing for our previous trip to Bournemouth, which gives more specific directions to the stadium. We're very confident there have been no changes since then.
From the A31, take the A338 to Bournemouth at the Ashley Heath roundabout
Carry on straight over the flyover
Take the next slip road off to the left (signposted 'Football Ground') to Kings Park
At the mini roundabout go straight across into Kings Park itself
And for the less adventurous of you, whack BH7 7AF into your sat nav.
Dorset Police have also previously given the following advice on parking (Also see the Q&A below for further advice):
Supporters parking is available at the Stadium behind the temporary South Stand for £1 for the duration of the match.
There is also parking available on match days in the multistorey Sovereign Centre Car Park (BH1 4SX) on Christchurch Road. This car park is available all day and every day but be advised that this is the main car park for the high street so can get busy with everyday local cars. Parking fees are £2 or £2.50 depending on how long you stay. This car park is a 10 minute walk from the stadium via Ashley Road and across Kings Park.
Most of the residential roads around the stadium have parking restrictions, which supporters are advised to adhere to as local traffic wardens do actively patrol on match days.
The briefing also noted Harewood College as a usually reliable parking spot for £2 per car.
Last season, we found a really good parking spot close by to the ground. Having come in via the A3049 we ducked into the streets shown in the top left of the below map around Curzon Road. Most of those small streets you can see running parallel offer some form of street parking. We were around early enough to bag a spot but presumably they go fast. Get yourself parked the right way and you should get a pretty quick exit out too.
Our Bournemouth fan in the Q&A also has some very good parking tips.
PUBS
A usual location for away supporters is in and around the Boscombe area, a smaller town a bit closer to the ground than Bournemouth town centre. On Christchurch Road are a few pubs, all that will likely welcome Forest fans.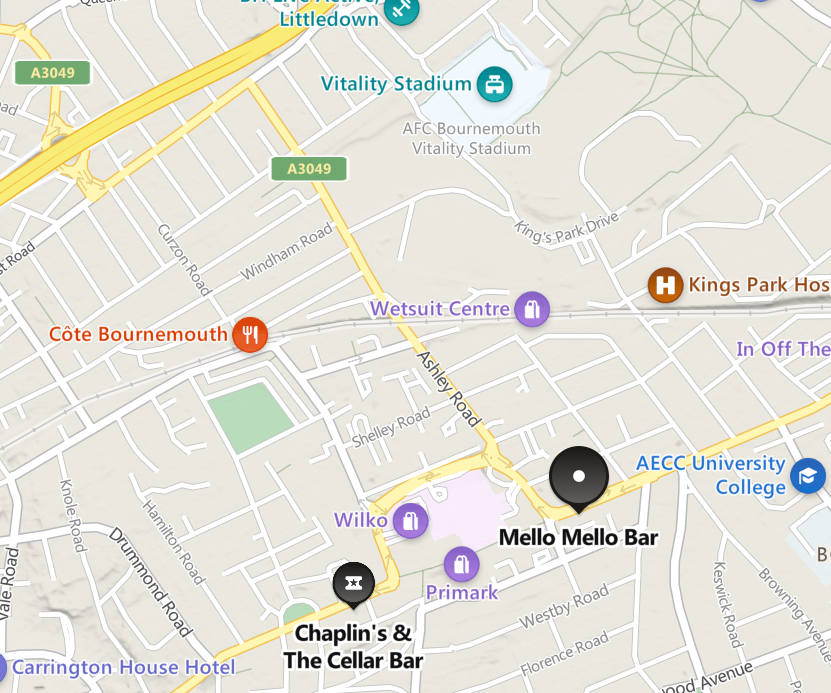 The Sir Percy Florence Shelley Wetherspoons is one option although the dedicated away bar is now next door – a placed called Mello Mello. Across the road from that is Baxter's Bar which will also be available for Forest supporters. A bit further down is the Bell Inn which apparently also welcomes away supporters but we've not been able to confirm this. Allow 15-20 minutes to walk to the away end from any of these establishments. Incidentally, you can also get down to the sea front and Boscombe Pier fairly easily from here for those who might want to take the chance to see the sights.
For the game last April we stayed in the Boscombe area but headed the other way down the high street and found a couple of decent places. The Black Cherry is more like a cafe but has decent craft beer cans (not draught) and really, really good pizzas. From here we were recommended Chaplins. This is a cracking pub with a big beer garden. We'd really recommend trying this place if you get chance. On our visit last year there was a good split of home and away fans, plus a very friendly pub dog.
Further along the sea front is Bournemouth. It's a nice town centre with the added bonus of a beach. As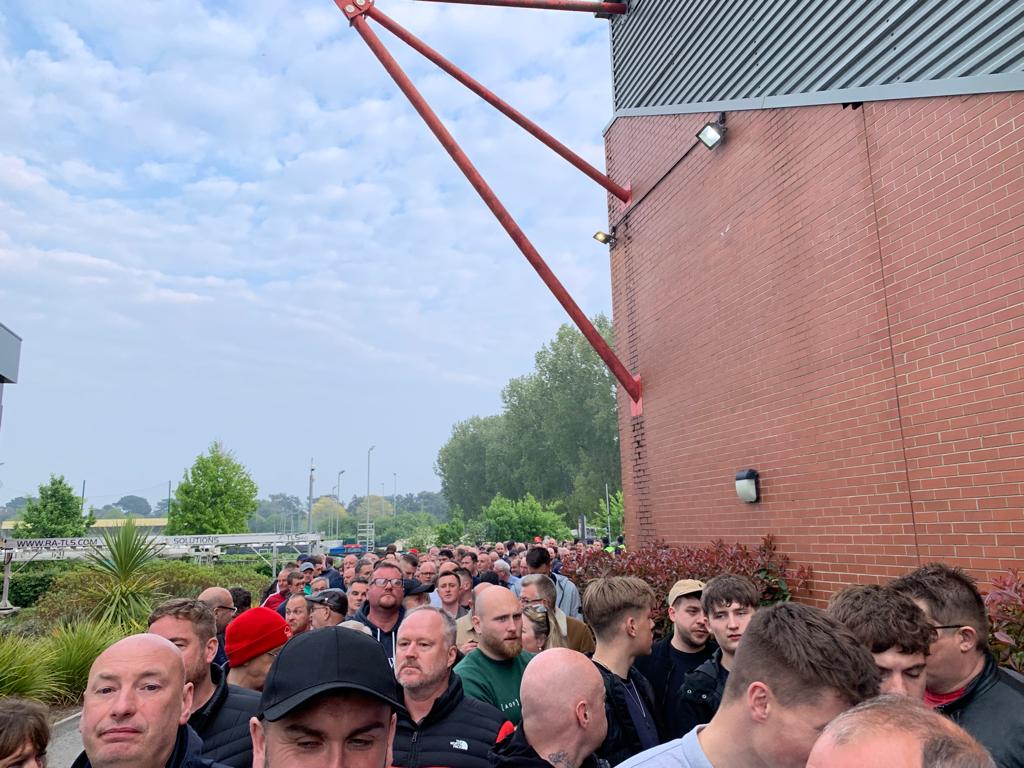 above, it is a decent half hour walk but worth a visit if you get the chance. Sharkeys, The Brass Haus and, The Hopp Inn have proved popular destinations in our previous two visits (including the game that never was).
Please be mindful of the time when drinking pre-match. We experienced huge queues when entering the ground for the game in April, with many fans missing kick off. We recommend an early entrance to the ground if possible but hopefully Bournemouth will have relaxed their incredibly excessive searches which were the main cause of the delays.
Q&A with Jon of the Cherries Red Army Fan Channel
Bournemouth's form over the last few months seems to have suffered a little. How would you evaluate it yourself?
That is a very polite way of putting the absolute disastrous run of form we are on. When we last played back in early September, that comeback got us our only away win of the season and was the second of 6 game unbeaten streak, which had us in the upper parts of the league above the likes of Liverpool. Since Our draw to Fulham on 15th October we have lost 10 matches out of 12 with the only exceptions being a comfortable league and cup double over Everton before the World Cup break. The fact we are not currently cut adrift is a rare saving grace.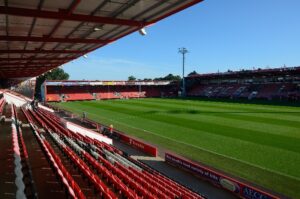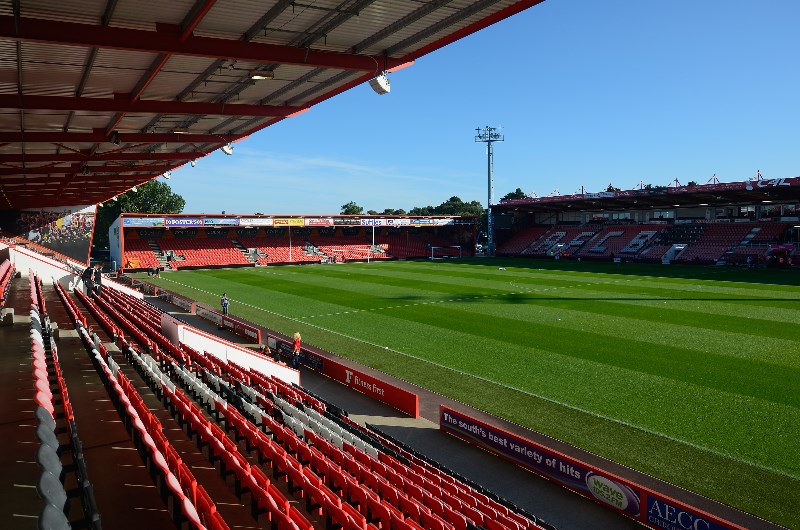 Gary O'Neill has been in permanent charge for a just a few months. What do fans make of him and is he under any sort of pressure?
Well since he has been made permanent we haven't picked up a point, have been knocked out of both cup competitions and are yet to score a goal in the league. To say he is under pressure from the fans is an understatement.
There are those though, that are rightfully turning their attention more so to the board for the appointment. You may remember the rumours that we were apparently interested in Bielsa. While that would have been great in the close season, a late autumn appointment of a manager that requires so much to be done by the club to fulfil his requirements was never really going to happen.
If the answer was O'Neil or Bielsa, the wrong question was asked. Bringing in a manager with no premier league experience is understandable, sticking with someone who has no experience as a manager at all is bordering on criminal.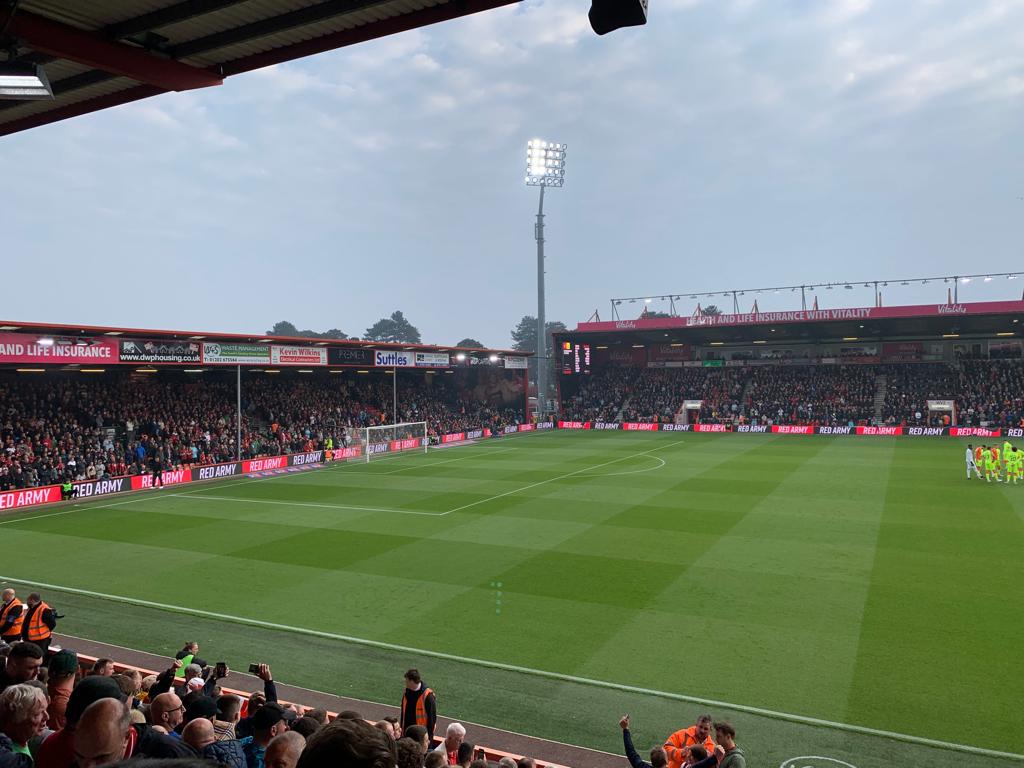 The World Cup break seemed a huge inconvenience for all before it was upon us. How did you guys find it as fans, and do you think it has had any effect at all on the team?
For the fans I think it just depends on how invested you were in England (or whichever country you support). I did enjoy the regular football but am a lot more invested in Bournemouth so was mostly counting down the days before the prem was back, but I'm sure that wasn't the case for many.
As for the team, I believe Steve Cooper would have a rougher time of things than O'Neil, given the number of players Forest have that went to the World Cup. O'Neil had all bar 2 members of his team available to train with and work on something… anything!
I'm sure confidence in the camp would have been reasonably high after the Everton win but O'Neil has always been more concerned with playing a counter attacking game and the most vital player in that plan was injured during the break, Marcus Tavernier. Without Tav there doesn't seem to be any real idea of how the team are going to create chances. This has only been made worse recently by the loss of Solanke as well.
While we weren't exactly on much of a run, I think things might have been different for us if we hadn't had the WC break.
As a relative outsider, it feels like Bournemouth's transfer activity has been quiet. Certainly in comparison to last season at least. Any areas you seem short and would ideally strengthen?
Given the hindsight of our previous owner Maxim Denim's desire to sell the club, it's not much of a surprise that we did very little business in the summer. If anything the fans were thankful that he continued to ensure that there was investment made at all before handing the reins to Bill Foley.
However, for this window there is a growing worry that the club's form and inexperience in both hotseats (manager & owner) will be off-putting to prospective talent. It's been widely reported that the Burkino Faso winger Dango Ouattara is being bought from Lorient for around £20m, but he has had 6 good months and is still only 20. More players are needed. Ideally a left back as competition for Jordan Zemura and a creative midfielder to provide some small spark going forward.
Depending on the length of Solanke's injury a striker may well be needed as well. That moves us on to the rumours of our interest in our former star Arnaut Danjuma which seems unlikely to be fulfilled, along with the offers we have put in already for Bristol City's Antoine Semenyo. Whatever the club can do, it needs to be done soon, because injuries are a significant issue at the moment.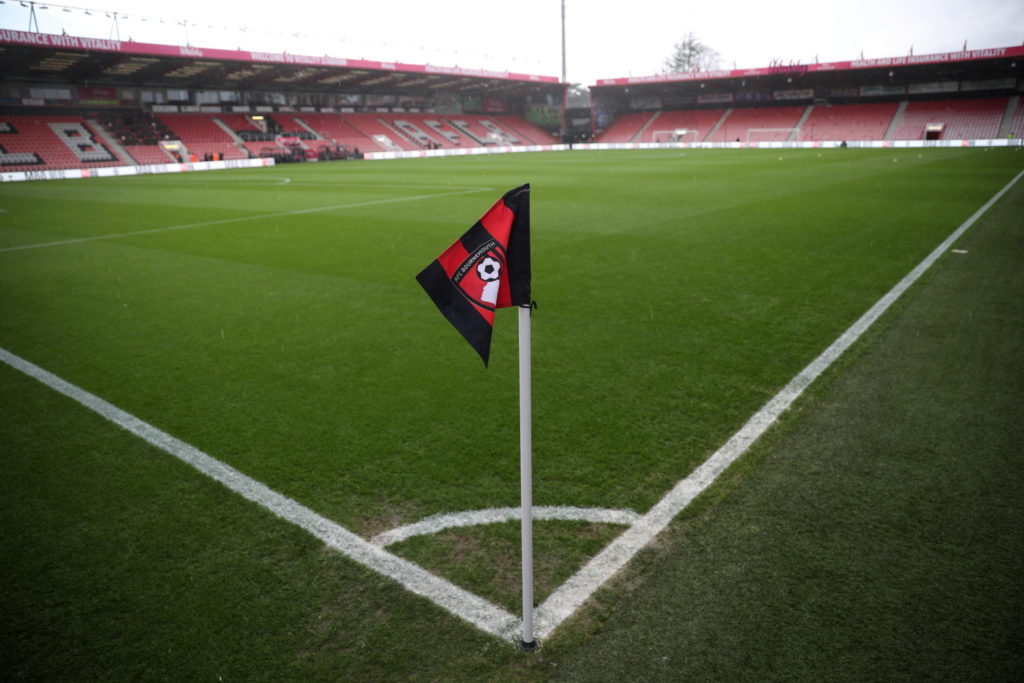 We obviously (after our Wembley trip) were promoted together last season. There are just four points between us at present, with fellow promoted team Fulham a good way clear. Would you have expected us as a three to be closer in the table at this stage?
Considering Marco Silva's previous history in the premier league and his Parker-like comments about a lack of signings near the start of the season, it is a huge shock to me how well Fulham are doing. However, whilst there are some notable new additions to the Cottagers, I think the defining difference between them and us is the continuity. Silva hasn't deviated from what made them a success in the second tier and has only made improvements. Bournemouth haven't added much and kicked out Parker after only 4 games.
Forest have an entirely new team and that takes time to bed in. In fact in any other season, that bedding in time may have left it too late to make a survival charge. Instead, there has been a dramatic turnaround in form in the last 3 games. I had maybe 1 of the 3 staying up this season (which I obviously had some outrageously misplaced hope would be the Cherries), now I am thinking that the most likely scenario is that we are the only team will go straight back down. (Can you tell I don't have a lot of hope left?)
What sort of atmosphere can we expect on Saturday, given what's at stake in the 'mini-league' in the bottom third of the table?
I think that will somewhat depend on the performance within the first 5-10 minutes. The fans are well aware that this is the biggest game of the season so far. There are no easy games in the Prem but we go to Brighton and then host Newcastle after this match.
A loss here will be devastating to our hopes of survival. When things are going well, Dean Court can be a great place to watch football at. When it's going poorly you don't need many dissenting voices for that to cut through the silence very easily.
I hope that the fans will be loud and get the players going, but these things are a 2-way street, and the fans need something from the players to feed off too.
Any parking suggestions for Forest fans heading down in the car?
It's difficult enough for home fans to get parking nearby. Definitely don't go near the stadium itself if you want to be on the road home within an hour or two of the final whistle.
If you are arriving earlier in the day, then the town centre has plenty of parking and restaurants/pubs. The number 2 bus will then take you to Boscombe which is a short hop to the stadium.
If you are getting there closer to kick-off then I would recommend trying to find a space near Queens Park golf course. At the end of Queens Park South Drive there is a subway that takes you under the dual carriageway and leaves you less than 10 minutes walk from the stadium.
Finally, what's your score prediction?
I cannot see us getting a win in the form we are currently in, but at the same time I need to still have some expectation that a result is possible. I will go with a 1-1 draw.
Big thank you to Jon for his help with the Q&A.
Safe journey to all those making their way down to Bournemouth. See you there. You Reds.
Thomas