FOREST AWAY: Barnsley, Wednesday 29th September – Fan Guide
Steve Cooper has swept in armed with the obvious task of moving his new team up the table, but also with what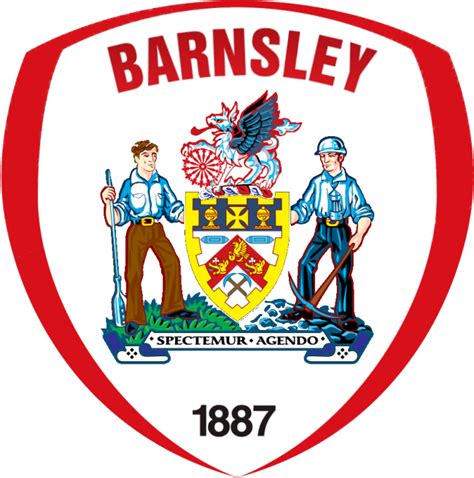 appears to be a well thought out charm offensive. He's ticked a good few boxes so far with positive references to the club's history, the intent for attacking football and his admiration for Mull of Kintyre. It's all good, wholesome stuff which seems to have gone down well and will hopefully form part of good relations being formed between manager and supporters. As we have seen from different ends of that relationship, any bond that can be struck goes a long way.
But we've also heard enough jazzy phrases through the years that they tend to evaporate into the air these days pretty quickly. That's not Cooper's fault at all but the mantra for everyone connected to NFFC now is that words eventually need to backed up.
Steve – the very best of luck, I hope your stay is long and prosperous.
TRAVEL
TRAINS: Given the current fuel fiasco the train may appeal to a few more than usual for a midweek game. Trains are pretty regular on the way up; services at 17 minutes past the hour are direct and stop at Ilkeston, Langley Mill and Alfreton for those based in in northern parts of Notts. The 17:17 is the last train that will comfortably get you there for kick-off, arriving at 18:38.
There is a bit of a problem though in that there is no straightforward route back to Nottingham after the game, not without missing the end of the game anyway. The last direct train back leaves Barnsley at 21:38, pretty much the time the game will be finishing you'd expect. Even though Barnsley station is only a short walk from the ground you won't make it.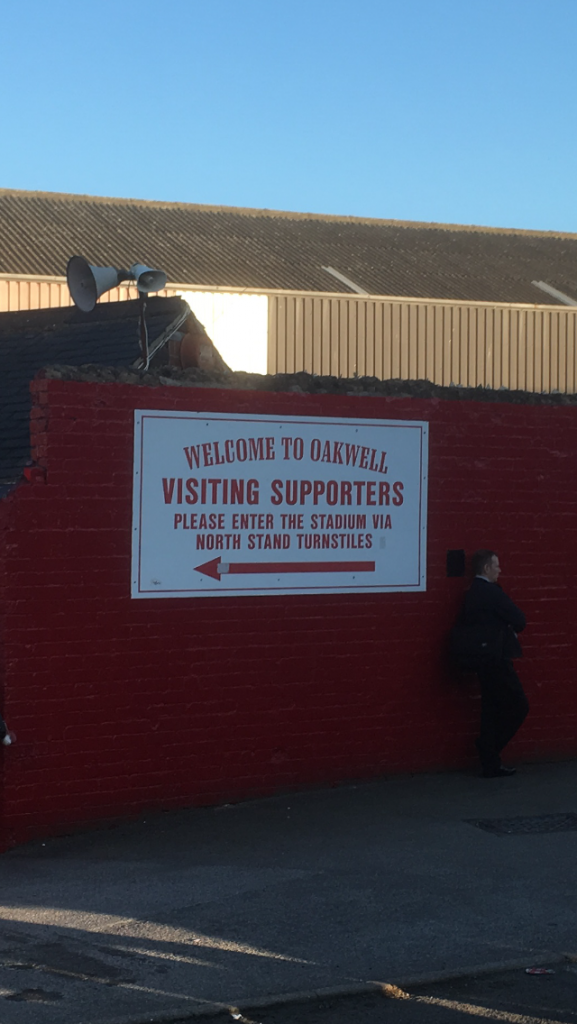 There is a 22:00 service which lands in Sheffield at 22:29 but again no swift way back from there. A rail replacement leaves Sheffield at 22:29 so unless it is held back won't be an option anyway but only goes as far as Derby. From there it's a train to Nottingham which doesn't get back until 00:31. Alternatively there is a 23:38 train from Sheffield which is direct and arrives back at 00:35. Either way a very late night for a pretty close away trip. We have spoken to the Notts Police account on Twitter and a request was made by them to delay that 21:38 train to help fans but it wasn't possible.
A fairly thorough search hasn't really thrown up anything else although a better route back may exist. A standard day return is £27.60 but try splitting the tickets as Nottm – Sheffield and Sheffield – Barnsley and it generates a small saving.
CAR: You'll be needing over 100 miles of fuel to get to and from Oakwell – a sadly pertinent point at the current time. First of all, if anyone is struggling with travel, especially given the train situation above, then shout up and it might be that we can help try and find spaces in cars.
Fuel matters aside it should be pretty simple ride up to South Yorkshire. Leave the M1 at Junction 37 and it's a fairly quick run in to the edge of Barnsley. Things tend to get a bit snarled up closer to the ground. It's tempting, especially for those arriving late, to park near Oakwell but, from experience, it can be painful to extract yourselves after the game. Some of you will have memories of the fresh hell that was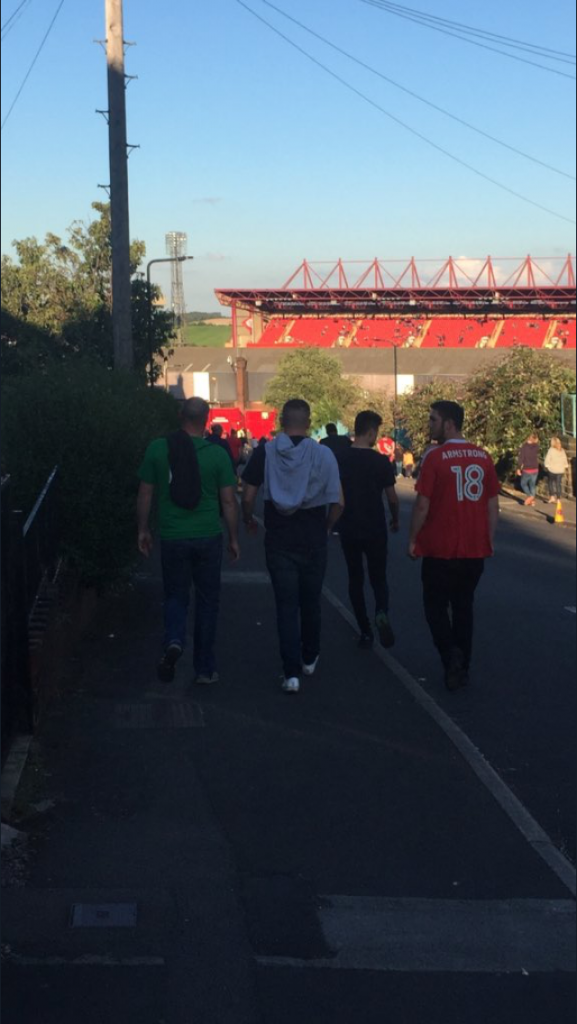 trying to escape after a night game some years back. I can't offer much better help than that but there was previously a decent amount of streets to park up 10mins or so south of the ground. If you have time, have a skirt around trying to find it. For a previous home game this season away fans were directed to parking at the East Dene Working Mans Club (S70 1uD). There is no confirmation for this game that that is available again but presumably it will be. A parking charge is likely to apply.
One final option is to drive up to Meadowhall and jump on a train from there. It's about a 15/20 minute journey and costs £7 return. Parking was previously free at Meadowhall train station and would assume it still is. There is a train back there at 22:00 which offers a pretty hassle free route out of Barnsley and saves a few miles on the car too.
PUBS
The main away pub at Barnsley isn't a pub at all, it's a leisure centre – the Barnsley Metrodome. Some feedback suggests that this will not be welcoming away fans this time but, again, there is official confirmation. The East Dene club may prove to be a decent option, especially if you are parking there. We've also been informed The Dove Inn very close to there has welcomed Forest supporters previously.
For a Saturday game I'd be certainly recommending you make the short wander into town and find a better option. But with it being a Wednesday night understandably it might be the only realistic option. In the past when lots of away fans are expected they open the main sports hall and drinking is on the court floor or sat on some flimsy furniture. Or sometimes they don't even open the sports hall and stick you in the upstairs bar.
There's a few choices in town but as our Barnsley supporter below says, away supporters aren't typically welcome there.  We've frequented The White Bear across from the Town Hall a few times and a few doors along is a couple of other places including a Wetherspoons. In truth not entirely sure how you'd get on around town with colours on, probably best avoided.
Q&A with Barnsley Twitter Fan Page @BreatheBarnsley
1. When I think of Forest at Oakwell I can't help but think of some pretty tepid performances in the recent past, most notably the last 15 months or so during the behind closed doors matches. Hopefully this time will be better for us but what can we expect from Barnsley of 2021/22?
I'd love to sit here and say we're going to go one better than last season but it just won't happen. Losing our manager and captain at the end of last season has halted the upward trajectory of the club.
We've made a shoddy start to the season and I struggle to see us getting anywhere near the play-offs. A comfortable mid-table finish would be acceptable.
2. From afar last season looked like a pretty exciting one from a Barnsley perspective, it seemed to come a little bit from nowhere too if I may say so. You actually lost your manager, Gerhard Struber, early on but there was what looked like a seemless transition into Valerien Ismael's tenure.
As a Forest fan, I'm intrigued by this given our fairly torrid record on this front. What was behind it and is the club still in good hands under new manager Markus Schopp?
Our owners seem to favour overseas managers who play a high press. However with that being said, Struber's style of play was different to Ismaël's, who demanded 100% from his players and was always looking to improve. This 'never say die' attitude was the main reason for our success.
Players such as Alex Mowatt and Daryl Dike thrived under his system and shared a great end to a season which ultimately ended in disappointment.
In terms of the new man Markus Schopp, fans haven't been impressed with him so far. A number of questionable tactics and a string of poor results have lead to a large group of fans beginning to turn on him. If things don't change quickly, things could get ugly.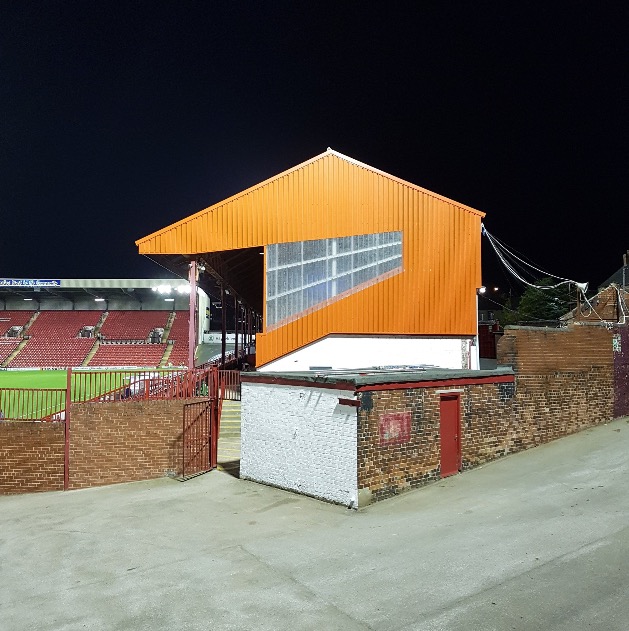 3. There is, of course, another reason Forest fans are interested in Barnsley's recent success. We enticed Dane Murphy to Nottingham as our new CEO. Tell us, if you would, your thoughts on Murphy.
Is he a big loss for your club and how is he regarded now having moved on?
I was very impressed with his work during his time at the club. He always remained positive and seemed like he put the fans first.
When rumours circulated that he interested in the Forest Job, fans weren't impressed.
I'm a big fan of Dane and I wish him success at Forest but I believe the manner he left in was both unprofessional and crude.
4. Although a midweek game will no doubt hamper the following, it was surprising to see an away allocation of only 2,000 provided this time. What happened to the entire end being handed over to the away supporters? 
We've been made aware of some stewarding issues. The club have stated we're short of them and have said we can only allow up to 2,000 away fans for the foreseeable future.
I'm sure you'll bring a decent amount and I apologise for the weak allocation. Enjoy the game!
5. For those heading up by road do you have any decent suggestions on parking, ideally some free street parking somewhere close by?
Street parking in close proximity to Oakwell is frowned upon by the club so if you favour street parking you'll have to find somewhere a few minutes away.
Alternatively, between the stadium and the Metrodome Leisure Centre is a car park for visiting supporters, called the Queens Ground, which costs £5 for Cars and £20 for Coaches. This is just a couple of minutes walk from the stadium.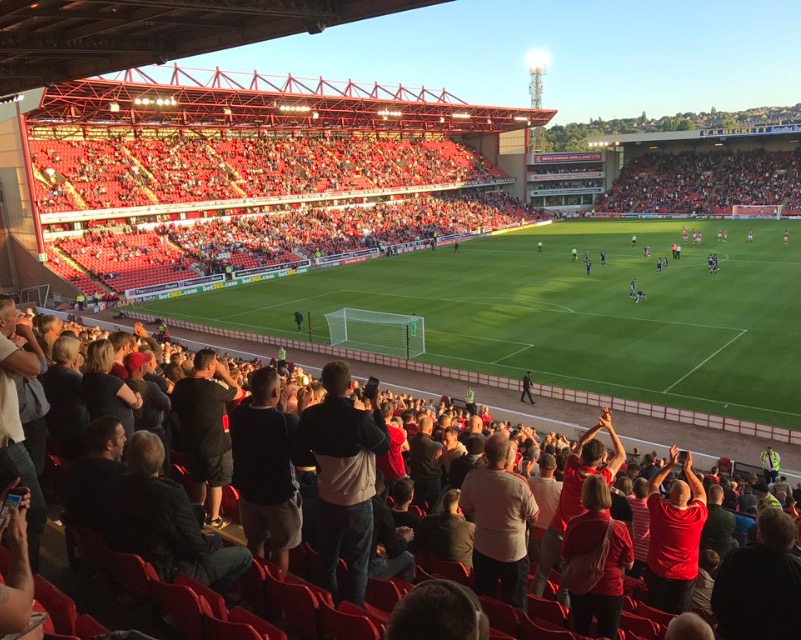 6. And what about the pubs? Any tips on where us Forest fans should head for a drink?
Unfortunately there are no away friendly pubs in Barnsley town centre. Prior to our last home game, Blackburn fans were encouraged by South Yorkshire Police to drink in Wakefield, an almost half an hour drive from Oakwell! Shocking, I know.
7. There's a fair bit going on at the moment with Championship clubs, specifically Derby and Reading, falling foul of financial regulations and counting the cost of reckless spending.
What do you make of it all and where do Barnsley sit in terms of spending within their means? 
Our owners have done an exceptionally good job at spending within their means. We have the lowest wage budget in the whole of the Championship and recorded respectable losses during the pandemic.
I really feel for the fans of Derby and Reading and hope they can continue supporting their teams!
Thanks for @BreatheBarnsley for their help with the Q&A and see you all Wednesday night at Oakwell. You Reds.
Matt