FOREST AWAY: Birmingham, Saturday 1st February – FAN GUIDE
St Andrews has not been a happy hunting ground in very recent memory, with the last victory occurring five years ago in a 1-0 win, courtesy of Dexter Blackstock. Unsurprisingly, not a single player from the matchday squad remains from that day. Rewind however one year (Feb 2nd, 19), the ruthlessness of the modern day championship can be evidenced; from our 2-0 loss to the Blues under the helm of a fresh Martin O Neill, merely 6 players remain from the Forest 18.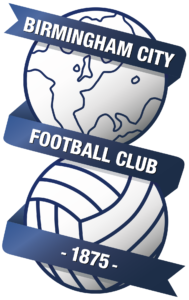 Fast forward a year to today (feat a minor period of optimism, the sadly familiar meander towards mid table finish, the familiar manager merry-go-round, an incredible trip to Greece, a summer flurry of unknown signings, a league cup demolishing of Derby, a midweek dismantling from Arsenal, the traditional new years trip to Chelsea….) and the Lamouchi bandwagon rolls into town, simmering with quiet optimism. As each week goes by it's hard to fathom 'is this genuinely happening?'. It's undeniable there is a long way to go…. However there is certainly a lot less to go than there was in August. This somewhat feels like step 1 accomplished, now, time to kick on in this crucial February period.
As for Birmingham itself, it has always been an enjoyable away day (at least until kick off) in recent years. Falling conveniently over the Christmas markets was the jackpot in 2017, however it can always be relied on for a sturdy day of sampling a number of local pubs for those who fancy. Sadly the random fixture generator / Sky Sports seems to have killed off a number of highly rated fun away days this season – with a meagre 6 away games out of a possible 15 kicking off at Saturday 3pm. It's sure to be one enjoyed by the sold out allocation of Reds fans, relishing in their third place ranking at kick off.
TRAVEL
Train is a sturdy option for this one – with trains departing Nottingham frequently – however if looking to avoid changes the 8.41, 9.06, 9.41, and 10.06 will set you there in good time. An open adult day return weighs in at £21. St Andrews is around a 30 minute walk from New Street area, or, a short taxi ride.
Road: A fairly straightforward journey from Nottingham using M1/M42/M6/A38 but a little bit of hard work from there to reach St Andrews I have always found. There is a car park right next to the away end which isn't huge and it's a slow get away. I have managed to bag street parking before in the area near the roundabout on the approach to the ground – around 15 – 20 minutes walk away. Advancing any nearer than this isn't advised on a match day – with lots of residents parking / closed roads etc. Online does advise that post 1pm it can however be challenging to get into any of this parking.
Something I have done before is park outside of Birmingham and get the train in. When leaving the M6 at Jct 6 (Spaghetti Junction) to join the A38 into Birmingham you can veer right instead and can find Gravelly Hill station after only a few minutes.
There is always plenty of street parking around and you can hop on a 11-12 minute train to New Street for only £2.70 return. This is certainly a slightly longer journey but takes away the hassle of driving in and out of Birmingham and finding somewhere to park. It might also work out a bit cheaper than paying to leave your car somewhere.
PUBS
The best option if you can is to stick to the city centre. There are plenty of options and Broad Street / Brindley Place are all walkable from the station albeit you are heading away from the ground.
The Sun on the Hill is also a popular choice and a good place to start upon arriving in Birmingham. The Shakespeare sits right outside New Street and will no doubt attract a few Forest too. Last year we followed someone's advice to try the Bacchus which is tucked away downstairs in an old style shopping centre right opposite the main entrance to New Street Station. For those who like trying somewhere a bit different than give this place a try – it's a big old place and it's a  bit errr funky inside with some sort of under the sea vibe. Note I don't think it opens until noon.
Just around the corner  is the Old Joint Stock which isn't particularly welcoming of football fans but will allow smaller groups. It's a proper old style pub with, bizarrely, a theatre in the back.
Many thanks for helping out in our Q&A with Blues fan Ben, BCFC_Tyler….
1. At time of writing, Birmingham sit 18th in the league. What were the pre season expectations of fans, and, how has the season delivered?
The season so far has prompted more questions than answers. Clotet continues to divide opinion, with some fans eager to see the back of him and accusing him of being a mere puppet for the club's board members to make on-field decisions; while others are eager for the Spaniard to continue working on the attractive brand of football promised by the owners at the beginning of the season. Scott Hogan's recent loan acquisition may help ease the burden on Lukas Jutkiewicz, but further on-pitch struggles will only increase the pressure on the club's ownership.
While some of the summer incomings – notably Jake Clarke-Salter, Sunjic and Crowley – have played a significant role this season, other names in Alvaro Gimenez and Villalba have simply not delivered, or in the case of the latter, not been used to full effect. The departure of Che Adams in the summer has hit Blues harder than expected, especially with no replacement brought in to account for his significant goal threat.
There was definitely a sense of quiet optimism from fans following the acquisitions of Dan Crowley, Fran Villalba and Ivan Sunjic in particular, albeit with a lingering sense of uncertainty around the club's ownership – who continue to remain elusive – after the sacking of Garry Monk and the decision to appoint Pep Clotet.
2. Much has been made in the media of local boy wonderkid Jude Bellingham – just how good is he?
Like most things when it comes to Blues, it probably seemed a bit too good to be true to have a talent of his quality on our hands, so people may have been correct in thinking that Bellingham would only make a handful of appearances in his breakthrough season in the first-team. While his ability and potential are too big for a club like us and mean that he will no doubt move on in future, his humbleness and ability to stay grounded despite all of attention he is receiving is the quality that resonates with Blues fans most.
But to have become a regular starter and slotted into our midfield with ease, offering the perfect qualities needed in that position in terms of technical ability, strength, stamina and to offer support in attack and defence, it is scary to think that he is still only 16.
To answer the question in short, believe the hype around Jude Bellingham. Perhaps the only positive that Birmingham have had to savour from this season has been the 16-year-old's emergence, starting with a record-breaking debut in the Carabao Cup at Portsmouth to become the club's youngest-ever player, followed by the winning goal against Stoke City on his Championship debut on the bench.
3. Birmingham potentially seem to be moulding into the same trap that several other Championship longstanders (such as ourselves, Sheff Wednesday, Derby, Blackburn) have fell into recently – not too close to promotion, and the occasional flirt with relegation – realistically, what is required to get into that illusive top 2?
A clear and consistent system of playing is crucial in this league to threaten in the upper echelons of the table. The perfect example that I can give is of Gary Rowett before his December 2016 sacking. Prior to his dismissal, Birmingham had an identity – a clear way of playing with players that were ideal to suit that system, so it was no coincidence that we were up there challenging for promotion. Bringing in Gianfranco Zola that Winter and overhauling the system with virtually the same set of players, bar a few January additions, should have been no surprise to anyone that we ultimately struggled and flirted with relegation.
Too many clubs have been guilty of making rash managerial changes and trying to play an attractive brand of football, but it's much easier said than done in this league. Again, I can only point to the example of our former managers – Rowett at Millwall and Monk at Sheffield Wednesday. Both have a set view on how to win games with the current squads at their disposal and are reaping the benefits of challenging for the play-off places.
4. As an outsider looking in, what have you made of Forest in both recent history, and, this season?
As an outsider, I had my doubts when Forest brought in Sabri Lamouchi and wondered whether it would be another high-profile appointment of a foreign manager – à la Philippe Montanier and Aitor Karanka – gone wrong, but credit where it's due.
There will always be results that raise eyebrows for the right and wrong reasons in this league, but to have stayed so consistent and to be right up there chasing down the runaway top-two deserves plenty of praise.
It's an obvious statement, but a club the size of Nottingham Forest – a genuine big club and not pretenders like Villa make themselves out to be – should not have been stuck in the Championship for as long as you have.
Hopefully, apart from this Saturday, the rest of the season will get you back where you deserve to be.
5. Fan groups such as ourselves, and other notables such as the Cowshed Loyal at Huddersfield, or Club 1871 at Reading, are actively trying to improve atmosphere's at our respective grounds. How is the atmosphere recently at St Andrews, and, are there any similar ventures?
It's safe to say that the atmosphere at St. Andrew's has suffered a lot this season, and probably with good reason considering all of the questions over the club's future financially and overall direction with the current owners in charge.
A few seasons back, an initiative called the Tilton Alliance did great work in raising the noise levels in the Tilton Road end of the ground. Even though the Tilton is still by far the most vociferous part of the stadium to be sat in, the rest of the ground seems to have fallen a bit flat.
The same numbers still turn up every week, but there's just an underlying feeling of discontent that does not sit easy with the majority of Blues fans and has ruined the matchday experience somewhat.
6. How has it been in recent times to look on at bitter local rivals Villa, and Wolves, make it to the promised land? With, dare I say it, West Brom potentially making to, it must present some real playground teasing for up and coming Blues fans….
It's pretty laughable to think that of the four Midlands clubs who were all taken over by Chinese ownership roughly around the same period of time in 2016 – Blues are the only side to have gone backwards in that time.
In the case of Villa, it's appalling how much money they had to spend just to get out of the Championship in that three-season spell, let alone the figures they've forked out this season just to try and stay in the Premier League.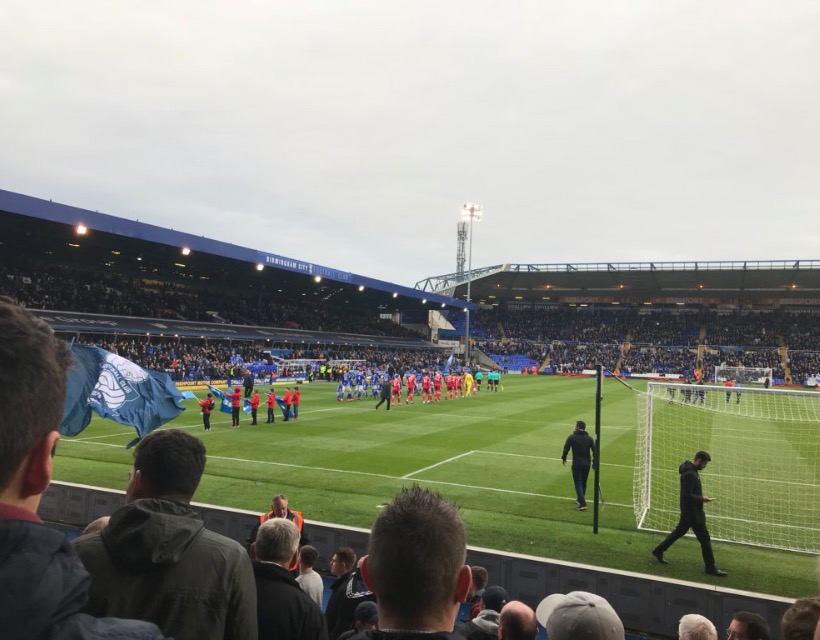 As for Wolves – who are doing unbelievable things at the moment and fair play to them – we can all remember the times when they used to play in half-empty stadiums when things weren't so pretty in the Championship. Think that says it all about the loyalty of their fans!
Unlike those two clubs, Blues fans would just be happy to have a team competing again and with some optimism for the future – not expecting or demanding to get promoted – but at least hopeful that the club were making the right moves towards getting back into the promised land.
7. Who are the players to look out for on Saturday?
From our point-of-view, presuming he plays, then Jeremie Bela is definitely one to watch and has been a breath of fresh air since he arrived unexpectedly on a free in November. He's direct and has the pace and crossing ability that makes him an ideal supplier for Jukey to get his far-post headers in.
Elsewhere in the team, aside from Bellingham as expected, then our full-backs are probably the strongest area in the team at the moment. Maxim Colin and Kristian Pedersen (if he's still with us by Saturday) are our most reliable players and other than Jutkiewicz the first names on the team sheet. Both are not afraid to get forward and offer a real composure on the ball that is sadly missing from a few of our other players.
As for Forest, if we can somehow stop Joe Lolley from scoring against us for once then that's half of the battle won – but I can't see us managing that somehow!
8. Who do you think will make it out of the championship, promoted, this season?
Considering this is for a Forest supporters' group – then West Brom and Nottingham Forest will go up automatically.
Leeds have shown signs of their infamous bottle losing ways in recent weeks, if they were to do it again this season considering how much time they've spent inside the top-two then this would be the biggest disasterclass of them all.
Then in the case of the play-off winners – I'll say Leeds – but for a left-field choice I'll go for Bristol City.
9. Score prediction for the game?
I'm hoping my prayers will be answered, and it's at a push, but 2-1 to Blues.
Surprisingly, given how we usually seem to struggle against Forest, we've won the last two meetings at St. Andrew's so I have to hope that continues instead of the mauling we received at the start of the season.
10. Anything else you wish to add / comment on?
If any Forest fans are into their football shirts and want to add to their collection, we're selling a wide range of shirts from far and wide at Brum Vintage – https://t.co/fvuBj4hMXI.
We tend to stock the odd Forest shirt here and there, so always worth keeping an eye out.
Fingers crossed for an end-to-end game on Saturday, and if any fans are walking to the ground from Birmingham New Street then definitely head over to Digbeth Dining Club for a bite to eat – well recommended!
Harry, COYR!!!