FOREST AWAY: Birmingham, Saturday 2nd October – Fan Guide
It's approximately 1.7 miles from Birmingham rail station to St Andrews, starting at an above sea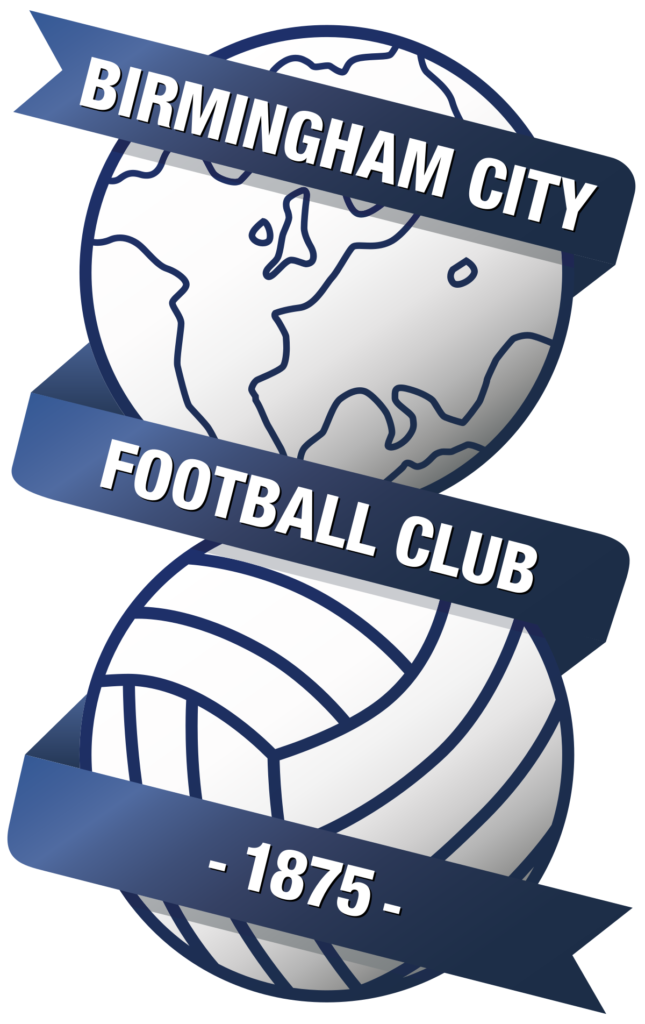 altitude of 69ft, dipping down through the Chinese Quarter and the delights of Digbeth, then crossing the A45 and up the hill past the obligatory McDonalds and finishing at a height of 102ft above sea level.
Those 1.7 miles (or almost 4,000 steps for those of you who count these things) have been a path well trodden in previous years – normally full of drunken hope on the way there and in either quiet frustration or simmering rage on the return at seeing yet another capitulation. It's not been a happy hunting ground for us in the last few years, the last win was from a Dexter winner back in September 2015……I can't even remember it!
Just seeing us score there is a major plus, Tiago Silva's glorious strike (which still resulted in a loss) is the last goal we physically witnessed at the ground (last season a few of us froze to death huddled outside a pub watching on an ipad screen to see Grabban snatch a undeserved last minute equaliser). It's certainly been a place where something 'happens', we've had the 4th official giving Birmingham a goal under Pearce and we played there the day after the American takeover fell through (and it was Montaniers last game).
It's normally Baltic when we play there too and this season although warmer it will probably be chucking it down so there's that to look forward to! We also have the bizarre situation of potentially half of their ground being shut due to issues with their stands not passing safety inspections, thankfully we've got a bigger allocation than some clubs have previous had so hopefully we can make the most of it – we normally do our bit in the stands here as there's plenty of fantastic places to drink around the station (or further afield on Broad Street) to help loosen the vocal chords.
This will be Steve Cooper's 2nd away game in 4 days so hopefully we don't have too many walking wounded from the fantastic Dane Murphy Derby win at Barnsley. And if we can take that 2nd half performance into this one then we'll have a cracking game on our hands.
TRAVEL
TRAINS: There's plenty of options to choose from on Saturday morning; for that reason we won't list them all out here but there's around four services an hour. Direct services are as follows are generally at 7 minutes past and 41 minutes past the hour, taking around 1hr 20mins.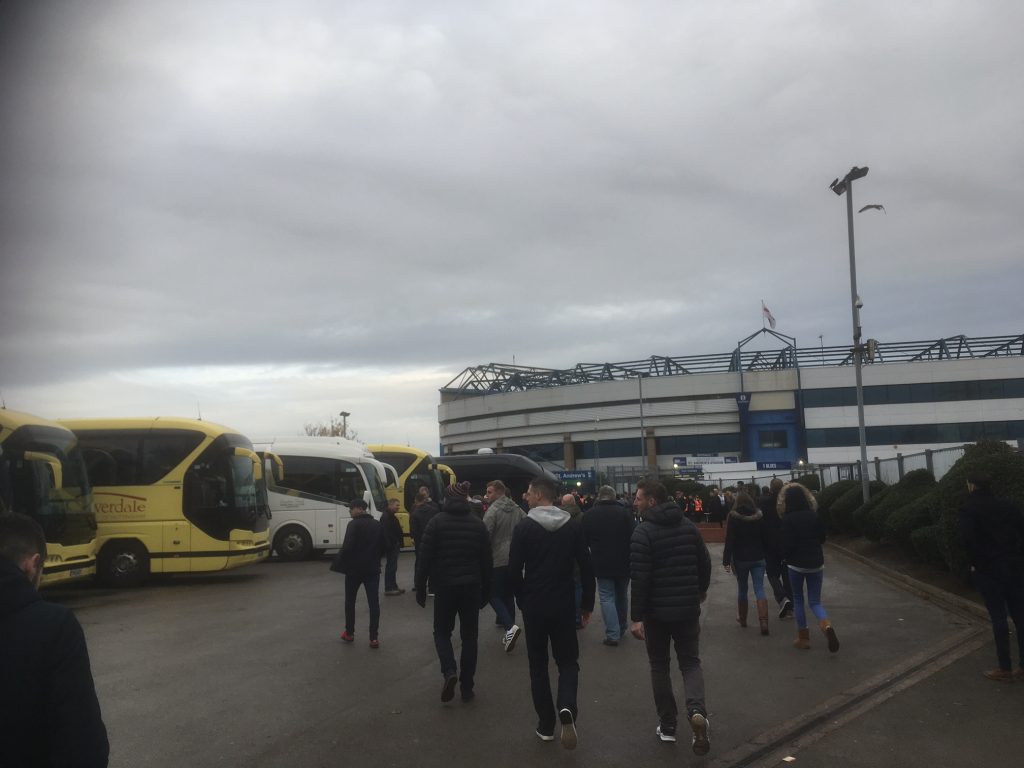 Coming back it's similar with plenty of options. The first possible option given the 25 minute walk from St Andrews would be the 17:12 but more realistically there are trains at 17:22 (with change at Leicester) or the direct 17:49.
A standard day return costs £21.60.
ROAD: Like Barnsley on Wednesday night, it's another 50-odd mile voyage from Nottingham although god forbid if it's as painful to get away like it was after the win at Oakwell. Most are likely to use M1 / A42 / M42 / M6 and then depart onto the A38 at Jct 6 (Spaghetti Junction) to venture into Birmingham. It's not a great ground to get to and parking never seems particularly straightforward. There is a car park by the away end (advanced booking might be required) and I gather there are bits of street parking around, plus there will be plenty of multi-storey options in town but they probably aren't cheap. Some more reliable info may come from a previous guide where a Birmingham supporter told us:
'You can park at Birmingham Wheels which is located at Adderley Road South, B8 1AD (there is a £5 charge). Otherwise there is plenty of street parking near Dunelm by the island off Coventry Road.' (Keep in mind this info is from early 2020 so may now be outdated).
An alternative option is when departing the M6 at Jct 6 head right rather than left away from Birmingham city centre. In just a few minutes you'll get to Gravelly Hill train station (B23 7NH). There is plenty of street parking around and you can jump on a train into New Street station which takes just ten minutes and costs only £2.90 for a return journey. From experience it's a simple and hassle free option. It also saves on a fair bit of fuel that would otherwise be used queuing in and out of Birmingham.
PUBS
Stepping out of New Street station you have pubs and bars galore. The Shakespeare is a common choice given it's smack bang outside the main exit from New Street. Just around the corner is another popular haunt for Forest fans, The Sun On The Hill (see below map). A couple of years back we also received a tip off to visit Bacchus Bar. It's right by New Street but difficult to locate as its sat inside a small boutique shopping unit. It's a bizarre place, almost like an underground church. Give it a try if you get chance.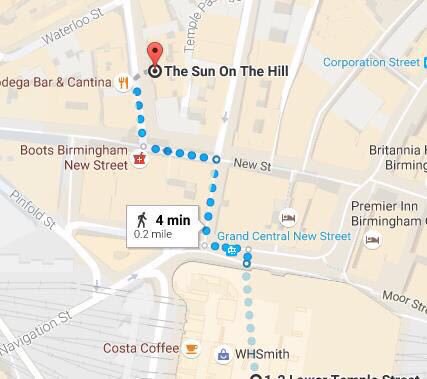 Another favourite place around this area is the Old Joint Stock – another place that tends to get fairly busy with Forest fans. For the game early in 2020 we also tried the Post Office Vaults, an old fashioned pub type place which, from memory, had wide range of ales and beers.
While most will look to stick close to the city centre a left-field option is to venture into Digbeth, about half way between town and St Andrews. Last time we discovered a cracking craft brewery called Dig Brew Co. They're pizza was superb too.
We could have really done with a tea time kick off for this one!
Q&A with Blues fan Steven Hewitt
1. A quick glance at the Championship table shows you sat around mid table but recent results have been pretty poor. What's the mood like at the moment and, given we're now a fair few games into the new season, what would represent a good season for Blues?
I currently feel that the atmosphere around the club is generally positive. The early season results and signing of deeney had boosted some expectations however some more recruitment is required if its to fit the system we are currently using. A mid table finish be a great improvement then look to push on next season.
2. I had kept a bit of an eye of your fortunes when Aitor Karanka was in charge, owing to his links with Forest. From the look of it it didn't go particularly well. Are you now a club heading in the right direction under Lee Bowyer?
Lee Bowyer is doing a great job considering where we were when he came in, I feel the system he is using can be effective but I'd quite happily see a 4-2-3-1 and Chong Bela and Sanchez/Mcgree behind Deeney.
Take the game to the opposition more push full backs up to overlap and cross from by-line. Have Sunjic and Woods cover and deep playmaker and cover out wide in coverage if needed.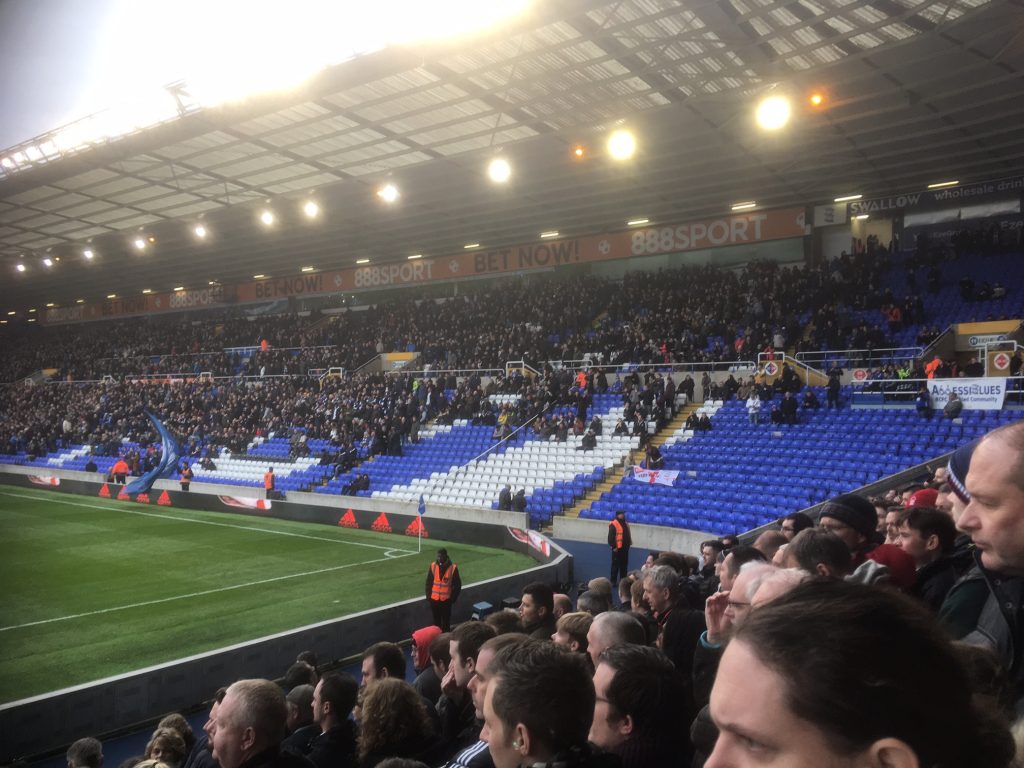 3. What's going on with your stadium at the moment? Large parts of it have been shut since the beginning of the season? Which sections are affected and presumably this is linked to a smaller than normal away allocation being offered?
Stadium repairs are taking longer than hoped. There's frustration amongst the fans from the affected stands as this work could of been done whilst there were no fans and football being played.
This has obviously had a knock on effect for home and away fans.
4. The 1,700 tickets we were given have now sold out. Where would you point away fans to for a drink before the game? Is there anything closer to the ground or are we best sticking to the city centre?
Drinking in the city centre is generally more common for away fans.
5. Any suggestions on parking?
Parking can be found around the outskirts, there is the karting track in Bordesley and also parking in city center and getting a quick train up for a couple of quid from city center is another option.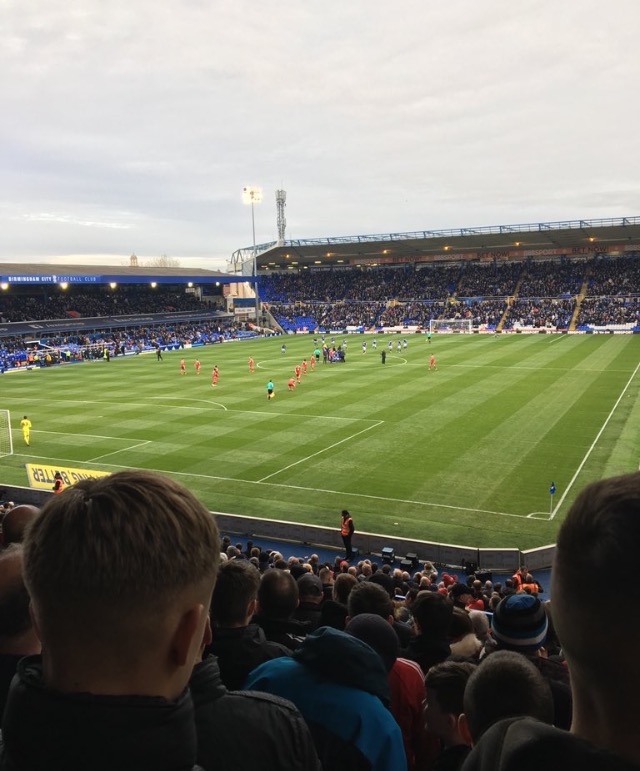 6. Given recent events at Derby and Reading what do you make of the current situation in the Championship with clubs haemorrhaging cash and falling foul of financial rules? From memory Birmingham have been through some pretty torrid times with unpopular owners and the like. Has this all settled down now?
The current situation is a glimpse in to the gap between the Premier  League and Championship and it also shows how the fit and proper tests for owners need to be completely redone.
Blues had the 9 points deduction a few seasons back and Derby have been dodging it for long enough and the penalty should not just stop at the 12 points for administration. But this is why we need to filter more money down in to the Championship; the parachute payments are huge and the clubs are already at a massive advantage.
Our owners have shown some improvements and made changes in the board room and the changes in the staff have been a boost. Will it be enough down the line? Possibly not and hopefully we get some owners who truly get the club and fans and invest in us in the right way.
7. To finish a couple of purely theoretical scenarios for you to choose between:
A) Villa are relegated to the Championship but Birmingham are relegated to League One.
OR
B) Birmingham are promoted to the top flight but Villa win the Premier League
Villa being relegated sounds like a common choice but if it meant Blues are relegated and the stability of the club is affected then I would not put my club in harms way.
So based on the 2 choices I would choose Villa win the league and we get promoted.
Blackburn won the premier once and did nothing else since and Leicester have won it and despite progressing well they aren't a formidable force. Villa base themselves on history and it won't change but we would be back in the Premier and we would have huge financial boost and the second scenario doesn't mean Villa would be successful after they could end up struggling whilst being occupied with cup competitions.
I'd hate to see it but I can't choose a scenario where my club is put in danger. I much rather have us be financially secure and progressing all for the sake of 1 season of them boasting.
But my heart is screaming relegate them!
Thanks to Steven for his input. If you are off to Birmingham we'll see you there.
Stef & Matt