FOREST AWAY: Blackburn Rovers, Tuesday 1st October
We travel to Ewood Park for yet another evening jaunt across the country – a third in eight days – but any fatigue is countered by the rather remarkable form we are experiencing. Taking the Arsenal game out of the equation we are in the rare position of having recorded three wins in a row and, even more impressively, we have won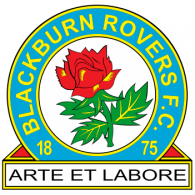 three times in the league on the road in succession. Apparently the last time we did that was in March 2013.
We faced Blackburn away from home on an almost identical date last season but had yet to win an away game. We only won four all season which demonstrates the unchartered territory we are in right now.
***
TRAVEL
TRAIN: Like with the Stoke game on Friday this one isn't really an option by train. If there are some services to get you back to Nottingham it will be a late night most likely.
Those arriving into Blackburn station should be aware that it's also a fair old walk to the ground from there.
ROAD: Our road trips to Blackburn usually follow the same pattern – we leave the M65 and park up almost immediately at or near the Golden Cup pub. The pub car park is manned and they will charge you to park – it was £5 last season I recall but it may have changed since. The better bet is to carry on slightly down the road and, if you are early enough, you'll find some street parking on the main stretch down to Ewood Park.
It's a 15 minute walk to the ground from here but you'll be flying out back onto the motorway rather than stuck in traffic.
PUBS
The aforementioned Golden Cup relies on dry weather in order to accommodate large numbers. It's a bit pokey inside but the large outside area on the front is where most end up.
To this day I have still never foot in Blackburn town centre so I'm unable to advise on that front.
Around the ground away fans are usually welcome just across the road from the away end at the Fenhurst. I say usually as we did get turned away one year I recall. A few pubs exist down the side of the ground but I have never visited them or know if they welcome away fans.
Q&A with Blackburn supporter @Rovers_Chat
1. After a half decent return to the Championship how are things panning out this season? What's the expectation for the campaign?
I think we're doing quite well.
We've ground out some good wins and look relatively better at the back, but losing on Saturday to Luton kind of brought supporters back down to earth.
We'd look so good in the two weeks before and then we let ourselves down on Saturday, so everyone will be keen to get a return to winning ways in this fixture.
2. This fixture last season produced an enjoyable, topsy turvy game. We took the lead, then you did and we grabbed a late(ish) equaliser. Both sides are in good form this time around. How do you see it going?
It's a tough one to call. I've seen stats about our good record against you but we've all seen before they usually count for nothing.
I've been impressed by the little bits that I've seen from Forest this season and Lamouchi seems to have started well, so I know it'll be a tough task.
With us being at home, my heart says a 2-1 win but my head says a repeat of last season with a 2-2 draw.
3. I've been coming to Ewood Park to watch Forest since 1999 and every time we've been housed in the same corner of the lower tier. But I look at my ticket and it says upper tier… What's the reason for the shift?
It's all about our CEO wanting to get those marginal gains on the opposition I believe.
I guess this logic is that if you're up in the higher tier then the less your players can here you or something along those lines.
Policing costs will come into it as well I guess, but I don't really see the point.
4. This will be our third midweek away game in eight days after trips to Arsenal and Stoke but hopefully a good following will be travelling north from Nottingham. It's likely most will be coming by road. Any advice on where to leave the car?
There's plenty of spaces for car parking around Ewood. There's a couple of matchday parking places as you go up the hill at the side of McDonalds, and I believe a lot of people park on the different streets around the ground (just keep an eye out for the permit signs).
You've also got a few further up the road towards Darwen where you'll probably come off the motorway so as long as you're not last minute, you shouldn't have a problem.
5. Where will away fans be welcome to get a drink before the game? We tend to park and drink at the Golden Cup which allows a quick getaway after.
The 'away pub' is the Fernhurst, across the road from Ewood Park. Visiting supporters usually drink in there as it's quite big and they also do food.
Other options include any of the local pubs I believe, and there's at least four that you can get to in the space of a few minutes walking time. Simply walk up the hill at the side of McDonalds and you can't miss them.
6. Ben Brereton has been with you over a year now. I must say he's perhaps a little bit of a forgotten man (in Nottingham at least). I don't hear his name mentioned a great deal. What's your thoughts on him and are we likely to see him play against us?
Very disappointed.
He came into the club for a huge fee – especially considering we hadn't spent too much the five years prior to that – and scored one goal all season.
His first month or two came with promise. He caused a few problems off the bench and grabbed an assist or two but then it all went downhill.
Brereton ended up dropping into the U23s last season to gain some confidence and after scoring a couple, he came back to the first team and got his first against Bolton (who were the worst team we played at home all season).
He won't feature at all in this match as he has had surgery on his knee and will be out until November.