FOREST AWAY: Blackpool, Saturday 2nd April – Fan Guide
The international break, as frustrating as they can be, might have landed at a good time. Previous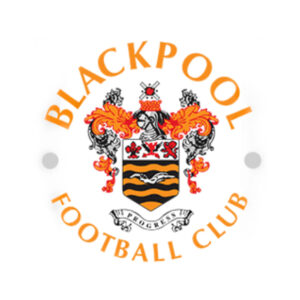 weeks, while often exhilarating, have been draining. Miles up and down the country on all days and at all sorts of hours. I looked forward to the blank weekend if I'm honest, maybe the players not on international duty did too.
Last Saturday morning came and I was making the most of the mild weather jet washing the patio. The frenzy of a F.A Cup Quarter-Final was far removed but still lingered, and will do so for some time. I was besotted with the notion of Forest on the Wembley trail, the gentle but oh so real cup fever that fluttered romantically through the streets of Nottingham. It wasn't to be, but we came so close. That chance, oh boy, that chance. A moment that will always sit somewhere in the darker reaches of my mind, at least until the day when I proudly get to follow my team to Wembley.
And there is thankfully still a prospect of that happening this year I thought, as the jet wash whirred away and sent moss and stones flying.  Thoughts turned to the finale of a campaign that, bizarrely, once seemed like it might end up in relegation. As an outsider to NFFC, you'd be forgiven for wondering what all the fuss is about when we sit 9th in the table; but the revival of this team, the devotion on show between fans and players, and the feeling of excitement being amongst boisterous crowds in Nottingham and further afield is something that I don't think I can remember since the Paul Hart play-off campaign in 2003.
The constant hum of the jet wash finally ceased after the final slab had been blasted to death. As I scanned across at the carnage I had created drowning my garden over the previous hour or so, there was the nice feeling of productivity a rare weekend without Forest can allow. The birds sang their merry songs and the indisputable welcome warmth of Spring hung in the air. It was a sign that summer is on its way but also that there is a promotion race about to accelerate. The Wembley dream isn't dead yet.
'Get me to Blackpool' I thought.
TRAVEL
TRAINS: Another trip where train travel is ridiculously difficult and expensive. To arrive into Blackpool in good time ahead of the 12:30 kick-off you'll need to be on the 06:42 out of Nottingham which takes 4hr 46 mins in total and involves a rail replacement bus from Manchester Piccadilly to Preston due to engineering works. It arrives into Blackpool North station at 11:28. To give yourself chance for a pre-match beer the 05:20 is the only option, arriving an hour earlier.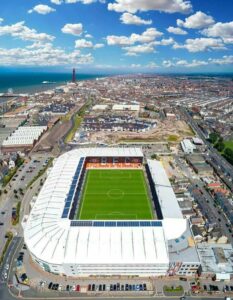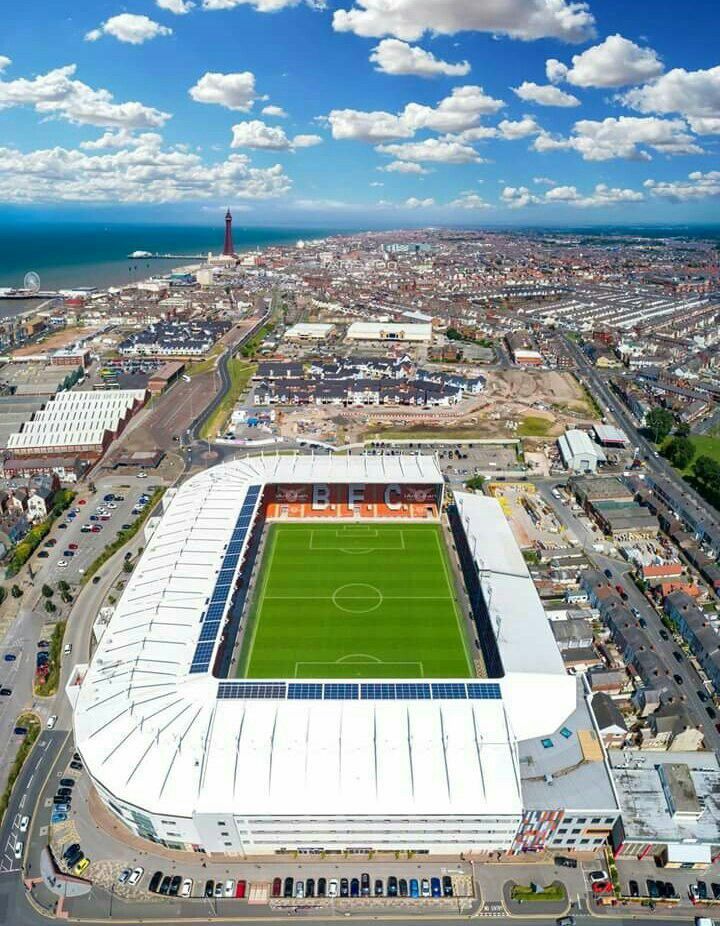 A decent search at reasonable alternative routes, such as via Crewe, doesn't offer anything better or an obvious way of avoiding the bus service. And for the pleasure of such a journey, which is pretty much the same hassle on the return journey too, you'll pay £47.30.
Did anyone care to think about this when the game was moved? Would anybody even care if they were aware? Of course not.
Our now uninterrupted run of away games at rescheduled or midweek slots means that train travel has become all but impossible. Too expensive, too difficult, or not even available.
We've been doing some work on the rescheduling of games and the impact is has on supporters, and we'll aim to update at some point in the future.
For those who are going via train, Blackpool North is right across the other side of town. Allow 20-25 mins to get to the stadium from there.
ROAD: For anyone who was up at Preston a few week back this is the same journey, with a further motorway bolted on. Turn off the M6 north of Preston onto the M55 and follow it all the way into Blackpool. Once the motorway ends the road will still lead you directly in towards the sea front and Bloomfield Road. Yeadon Way turns into Seasiders Way.
It's been a while since our last visit but for a previous game at Blackpool I turned off just after the Premier Inn and a big pub into a enormous car park. Parkopedia suggests that this would be £6 for 6 hours. It's about a 10 / 15-minute walk to the ground from here. There are also further car parks down the road but it's likely the further you go the longer you'll queue to get out again.
There might be some joy having a gander around the housing areas off Yeadon Way before you get to the car parks and too close to the sea front. I'd imagine there's a good chance these will be parking permit zones (otherwise no-one would use the car parks) but if you are sufficiently far away you might strike lucky.
PUBS
There are some decent pubs and bars around Blackpool North, between the station and the North pier. The Counting House is one we've visited a few times. Those staying over may be interested to know Popworld is next door…
Down the front towards the ground, you'll find the designated away pubs – The Manchester is the main option which I always think is like one of those English pubs in Spain. If you are looking for a specific recommendation for a rowdy pre-match this one seems the obvious choice based on previous visits. The Bridge is even closer to Bloomfield Road, just up the road from The Manchester. Not sure I've ever been to it.
Q&A with John from the Seasiders Podcast
1. Following the international break we're entering a dash to the end of the season. Is there still hope of a top six spot for Blackpool?
There is hope but it's a very long shot. However, we have made late surges into the play-offs on several occasions, the most memorable in 2011 when we were more points away from 6th than we are now, and we all know what happened in the playoffs that season 😉 Sorry!
2. There's been a lot of talk about Josh Bowler; he was brought to the attention of a lot of Forest fans in January when various sources linked us with a move for him. Now there appears to be a whole host of clubs who have noticed what a talented player you have. Is he going to be difficult to hang onto this summer?
I'd say if a miracle happens and we go up then we'll keep, otherwise it will be very difficult to keep hold of him, given the wage budgets some clubs can pay compared to ours.
He is a once-in-a-generation player and I would be devastated to see him leave, but it will, unfortunately, be inevitable.
3. After the long running battles with the Oyston ownership is there calmer seas at Blackpool now? There was a huge campaign from fans to drive them out of Bloomfield Road. While circumstances may be different elsewhere how important is fan action in holding owners to account?
Yes, we are now owned by a born and bred Blackpool fan with a few quid in his pocket, and he runs the club the right way and we are grateful to be just to be able to watch our team again and to see it thriving after years in the boycott dark times is great.
And our fan action of boycotting the club under the Oystons played a vital part in removing them from the club, so from personal experience, fan action is extremely important.
4. Forest have been granted a further allocation of tickets taking us up to a total away following of 3,200 – a trip to Blackpool is always one that is looked forward to. Where would you recommend away fans head for a drink before the game?
I think the designated away pubs are the Manchester and the Old Bridge so those are the nearest to the ground.
Another good option if you have more time before kick-off is the Velvet Coaster opposite the South Pier, it's a Spoons so cheap ale and has a great outdoor rooftop bar!
5. Any suggestions on parking?
Park in the HUGE visitor car parks just before you get to the ground on the main road into the Stadium on Seasiders Way.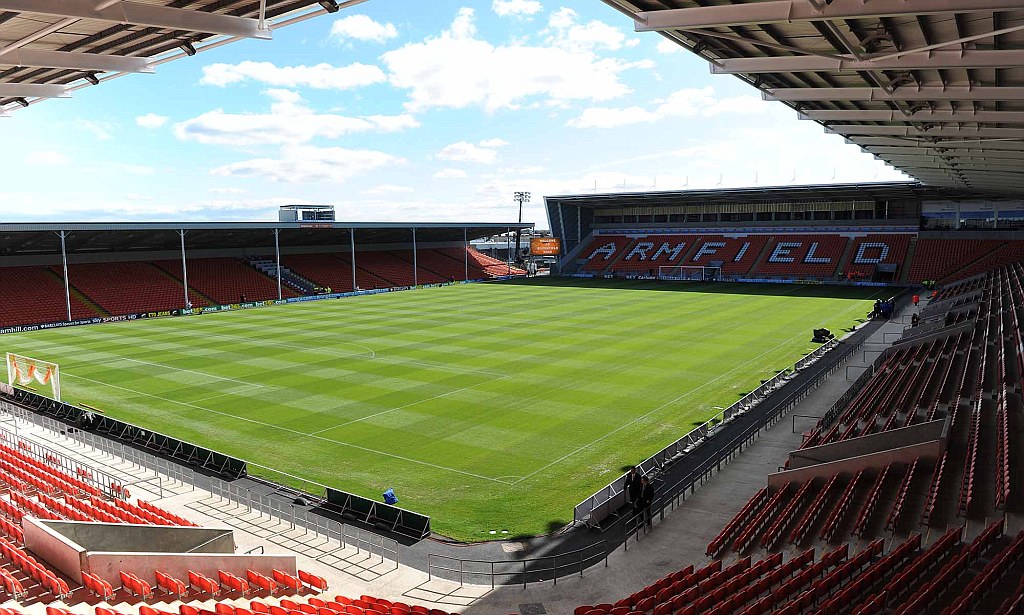 6. With the game being shifted for TV, it means Forest have had just one away Saturday 3pm away kick-off since Christmas. A lunchtime match at Blackpool is perhaps one of the easier rescheduling decisions we've had but are football supporters treated poorly when it comes to TV games?
I'd say so yes, they couldn't care less about fans.  We've barely been on West Brom TV, errr I mean Sky Sports this season, just ONCE against QPR so it's not been an issue for us.
It is annoying that Sky constantly shows bigger teams that are already in receipt of Premier League parachute payments, which further widens the unfair financial chasm in the Championship.
7. I notice that you make the journey over to Preston on Tuesday, following the Forest game. Is this fixture still as heated as it always was? And would you take a 3-0 Forest win on Saturday for a 3-0 Blackpool win at Deepdale?
Yes, we hate them and they hate us and as we hadn't crossed swords for quite some time, beating them at home 2-0 earlier on in the season was a sweet moment.
We haven't been to Deepdale for us almost ten years as well so it's going to be a feisty affair, to say the least!
And yes, I'd bite your hand off for that deal 😉
Thanks to John for his insight. See you all up at Blackpool.
You Reds
Matt