FOREST AWAY: Bournemouth, Tuesday 3rd April – Fan Guide
I've decided it's best to be honest with you. I've sat here for twenty minutes watching the Snooker final on Sunday evening and I can't think what to write. Something a bit profound, a little upbeat, was probably the intention. It's hard to find the words. Because the advantage still sits with our hosts I'm trying hard not to get too carried away, but it's not exactly the prospect of winning that is the primary thought, it's the notion of us, one time relegation threatened Forest, battling it out for automatic promotion in the final week of the season.
When you take a step back and just think about it, it's difficult to comprehend. So I figured I will just start writing and see what spews out.
Forest confuse me right now. Everything I know about them or think I know about them, every expectation of them and every stereotype I've amassed over the last two decades is being punctured. It's lovely but also a tiny bit disturbing that my expectations have soared. But why not? We have proved that Steve Cooper's Forest are arguably the best team in the league right now. Not for some brief period either. We've sustained our rise up the table and after every little blip we have come roaring back. We've stepped over Forest's traditional post-1999 boundaries pretty much every week since last Autumn and everything, absolutely everything, demonstrates we are a fine team. In the league and cup.
The proof of it is already there, it doesn't need to be found in the next two games. The question is whether we have enough time to overhaul that final bag of points that Tuesday night's opponents still hold over us. The Championship is loved for it's unpredictability, and nobody will rule out some mammoth twist in this remarkable tale, but we've been a juggernaut for a good while now.
None of this translates into promotion, none of it means we will storm to victory in Bournemouth, or indeed Hull on Saturday. Yet it's nice to have a bounce in the step, to fall into the arms of a fabulous football team and dare to ponder something wonderful. The thrill is in the chase as they say, and this is all certainly thrilling.
Expectation has often been an unseen weight around the necks at Forest for over twenty years. Now, however, it feels like a tremendous positive force that continues to drive us on. One day very, very soon it might end up ripping the city of Nottingham from its foundations.
We can dream again.
***
Various elements of the below away guide are taken from the previous edition published for the original fixture back in February. Where possible, numerous elements have been updated to reflect this rearranged game. We are very grateful to Jon for returning to provide more insight from a Bournemouth perspective.
***
TRAVEL
Trains: As to be expected, there are no services home from Bournemouth after the game.
For anyone that might be using the train from a closer destination or perhaps returning home the day after Bournemouth station is a half hour walk from the ground. A closer option is to get to Pokesdown near the Boscombe area which is around a fifteen-minute walk.
Road: The most direct route from Nottingham appears to be M1 / A43 at Northampton / M3 / M27 / A31 / A338. After some absolute torture coming home from Fulham just north of Luton due to lane closures, do try and avoid the M1 if you possibly can.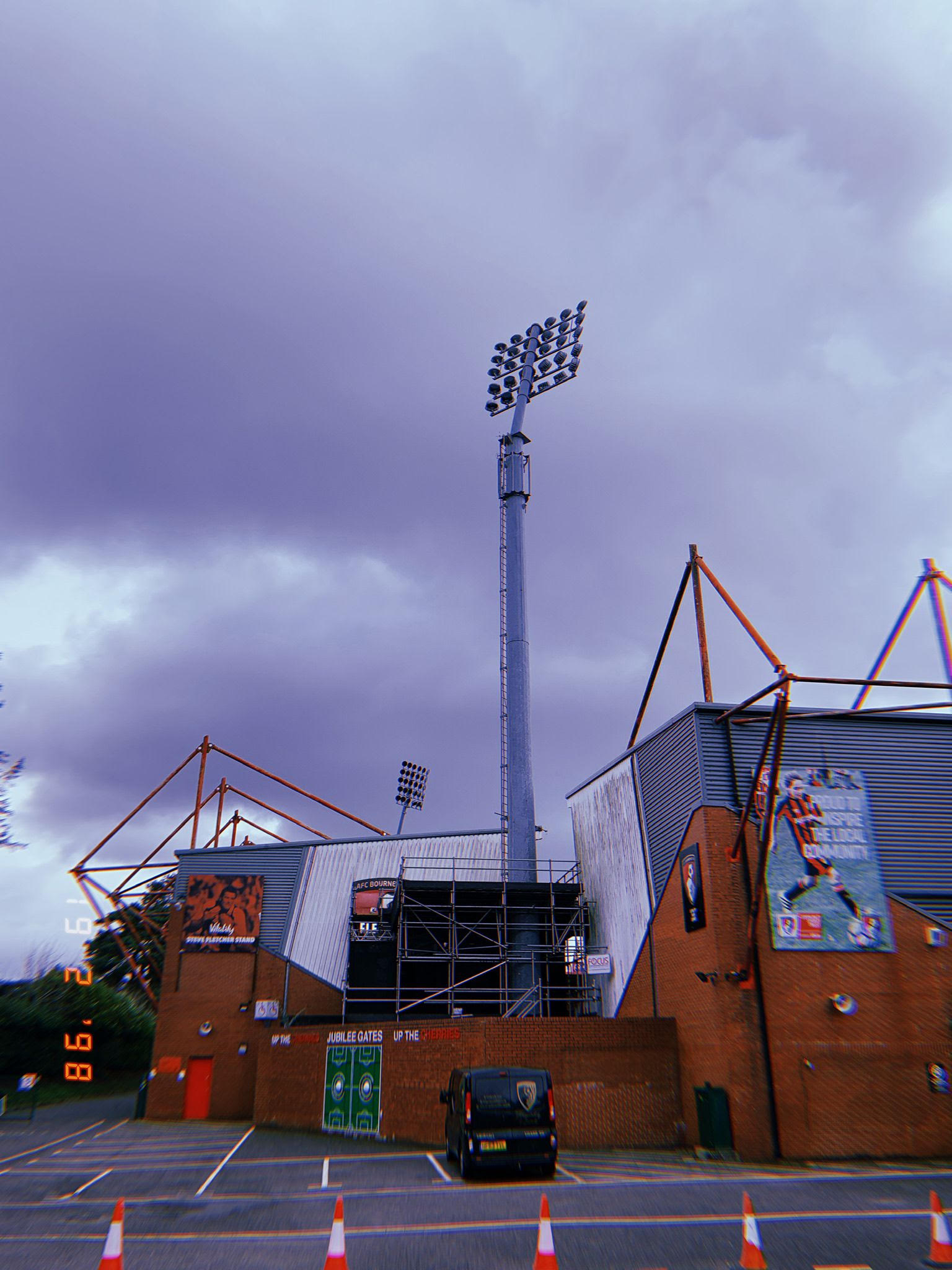 The below is a direct extract from the Dorset Police briefing which gives more detail on the final leg of the journey to the Vitality Stadium (provided for the February game but we will assume this still stands):
From the A31, take the A338 to Bournemouth at the Ashley Heath roundabout
Carry on straight over the flyover
Take the next slip road off to the left (signposted 'Football Ground') to Kings Park
At the mini roundabout go straight across into Kings Park itself
And for the less adventurous of you, whack BH7 7AF into your sat nav.
Dorset Police also offer the following advice on parking:
Supporters parking is available at the Stadium behind the temporary South Stand for £1 for the duration of the match.
There is also parking available on match days in the multistorey Sovereign Centre Car Park (BH1 4SX) on Christchurch Road. This car park is available all day and every day but be advised that this is the main car park for the high street so can get busy with everyday local cars. Parking fees are £2 or £2.50 depending on how long you stay. This car park is a 10 minute walk from the stadium via Ashley Road and across Kings Park.
Most of the residential roads around the stadium have parking restrictions, which supporters are advised to adhere to as local traffic wardens do actively patrol on match days.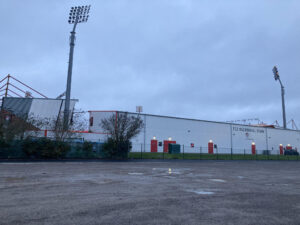 The briefing also notes Harewood College as a usually reliable parking spot for £2 per car but does suggest this may only be available on Saturday's.
Hope this is helpful in some way – in all honesty the only visit to Bournemouth in recent years was in 2014 and I went on the coach, so my knowledge on parking spots isn't particularly useful. Our Bournemouth fan below may have some better ideas…
You'll have likely seen that some major storms are due to land at the end of this week. Do allow extra time for your journey however you intend to get down to Bournemouth and take care, especially if travelling in the darkness. (Left this bit in for a laugh – don't worry there are no storms planned!!)
PUBS
A usual location for away supporters is in and around the Boscombe area, a smaller town a bit closer to the ground than Bournemouth town centre. On Christchurch Road are a few pubs, all that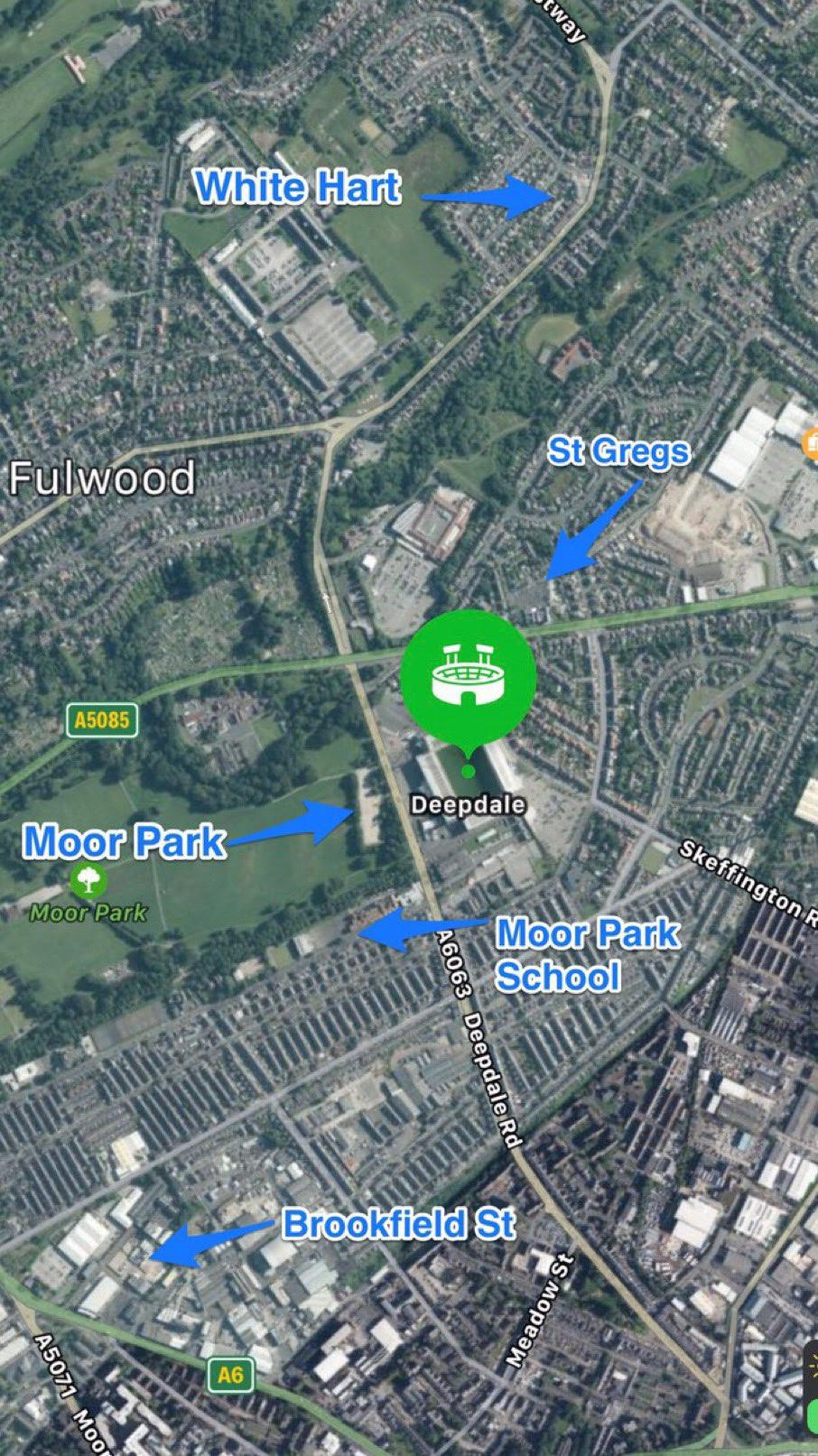 will likely welcome Forest fans.
The Sir Percy Florence Shelley Wetherspoons is one option although the dedicated away bar is now next door – a placed called Mello Mello. Across the road from that is Baxter's Bar which will also be available for Forest supporters. Allow 15-20 minutes to walk to the away end from any of these establishments. Incidentally, you can also get down to the sea front and Boscombe Pier fairly easily from here for those who might want to take the chance to take in the sights.
Further along the sea front is Bournemouth. It's a nice town centre with the added bonus of a beach. As above, it is a decent half hour walk but worth a visit if you get the chance. For the game that never was, plenty of Forest fans congregated together in town, with lots and lots of choice. Sharkeys, The Brass Haus and, for the culmination of the evening, the Hopp Inn were popular destinations.
Q&A with Jon of the Cherries Red Army Fan Channel
It seems almost serendipitous that those mischievous February winds ended up throwing this fixture together in the final week of the season. For a long time, it looked pretty set that Bournemouth would be finishing comfortably in the top two. Are you still confident you'll do it?
Yes, it's quite odd how that has worked out in the end. Although Forest arrive with injuries, your form is even more ridiculous compared to what it was when leading up to the original Friday night fixture. Back then, even a defeat at home to a buoyed Forest side felt like it would have just been a blip on the road to a comfortable automatic promotion.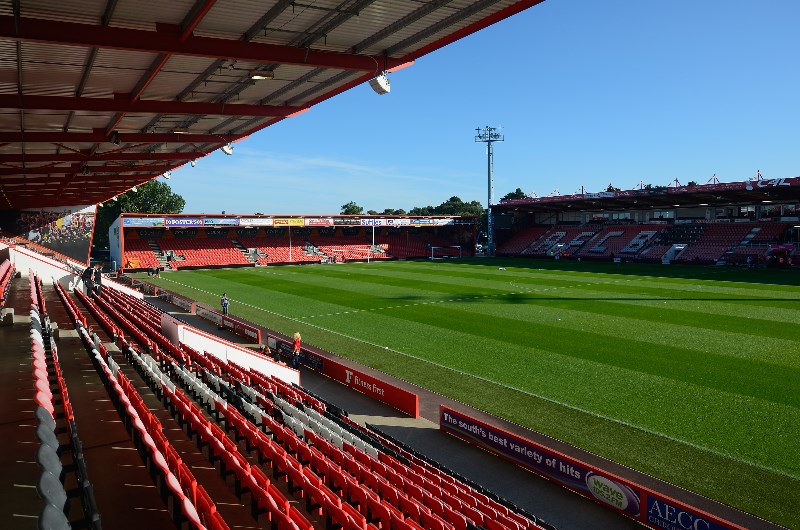 Now, the only way we can get close to comfortable is taking 3 points off your lot and then having a stress-free final day at home to Millwall (not that I see that happening at the moment). Were we playing most other teams I would be a lot more confident, but stopping a runaway train is difficult at the best of times, let alone one that really has nothing to lose and everything to gain on Tuesday.
Because a draw is enough for us, we are still in the driving seat, but for a lot of fans the enjoyment of the result on Saturday has already been replaced with nervousness about this upcoming fixture.
When we spoke back in February for our away guide, we discussed Bournemouth's decision to sign numerous new players in January. You suggested that 'time will tell' if such a policy would work. Has it been of benefit?
Time has told, and it's telling me someone needs sacking.
To bring in the amount of players we did and for so many to have such a small impact is telling. Only 1 of the new editions currently makes Parker's strongest XI and Phillips has not appeared like much of an upgrade on Mepham or Cahill. Out of the other additions Dembele has had good moments and had Moore not picked up an injury after 7 minutes of his debut, I think he would have helped us to be safely up at this stage.
On the other hand Woodman, Laird, Brady and Cantwell have flopped. Cantwell, in particular, baffles me. Parker's inability to get anything out of a player with his talent is incredibly
frustrating. Whilst James Hill is one for the future, the fact that we almost brought in Rothwell from Blackburn and Bowler from Blackpool on top of those, is no way to run a football club of Bournemouth's stature sustainably.
Should we go up, and given Parker's last promotion with Fulham, I am a bit worried about how happy-go-lucky he will be with the purse strings yet again.
What have you made of Forest's rise up the table? Was it a sudden realisation you could be caught or something you had an eye on for a little while?
 It's only been recently that there has been a real worry about Forest overtaking us. Yes Forest's squad was always way better than what Hughton was getting out of it, but the only reason this game is so big is because you are on a run of 9 wins from 10. It doesn't matter how good you are, you just don't do that in the championship. At some point you have to slip up… but you didn't (apart from at Luton).
I was just waiting for the wheels to come off at some point, you know, a couple draws here and there but we've been the draw specialist over the last month. Since Cooper took over you've been one of the best 2 sides in the division and we are very thankful that he wasn't in charge for the whole season or this would have been a very different match preview.
Can the travelling Forest fans expect a rip roaring atmosphere on Tuesday night?
I can only hope. It being a night time fixture will hopefully result in a better atmosphere and with the narrative around the match I'm hoping the ground is rocking like never before this season.
There is often a lot of frustration online about the amount of fans in the stadium that are happy to sit, politely applaud and not get involved in generating noise. If the team aren't performing to get the people going it can get very flat at Dean Court to put it politely.
No excuses this time. The players and supporters should feed off each other to produce a season defining display. If not now, when can you?
Recent months have been dominated by Championship clubs experiencing financial struggles for a variety of reasons. Bournemouth are one of a few teams who will still be benefitting from parachute payments while other teams often spend huge sums they can't justify in order to compete. Is the current system reasonable or could it be improved?
Thanks to selling the likes of Wilson, Ake, Ramsdale, Danjuma and others for fees totalling over £100m, the finances of the club are seemingly good at the moment. We've spent between £10-£15million in 2 windows which is a hell of a lot in the championship, but the fees are easy for us to cover.
The player wages on the other hand is another matter entirely. I have no doubt that without the parachute payments of the last 2 years we would not be able to afford this squad and that is the issue.
The original idea is a sensible one. When teams get relegated they have large squads on high wages from the prem, that's the only way to compete in the top division and teams should not be punished for trying hard to stay up by making transfers, so parachute payments were introduced. However, when that money is being used to build a new squad rather than stabilise the current one and teams don't have to sell off their biggest assets, then it's clear the system isn't working.
What about drinking before the game? Any dedicated away pubs or better places to go a bit closer to the ground?
For all those travelling down I highly recommend watching the Away Fans guide video by Back of the Net, which is the other Bournemouth fan channel. My friend Sam will tell you all you need to know.
Don't miss out on visiting "In Off The Far Post" https://youtu.be/kwRiH6_DeMo
What's the weather forecast looking like… Not any more wind coming is there?!
 I'm not Michael Fish, but I believe it may well be a little wet and windy and I've heard no news of another storm on the way.
With thanks to Jon for his insight and also to Kirk who provided some images for us to use in the preview.
Safe travels to all making their way down on Bournemouth. Up the Reds.
Matt