FOREST AWAY: Brentford, Saturday 29th April – Fan Guide
There remains something deeply unnerving about a Forest away game. An expectation that a defeat is on
the cards is understandable, but there is always that glimmer that something remarkable may unfold. It was close at Anfield and maybe not too far away at Villa Park until that ridiculous pass in our own six-yard box. Overall, there have been signs since that awful showing at Leeds that we have had something about us, the problem being that we've still fell short against some very good teams in Villa, United and Liverpool.
Brighton was maybe, we can but hope, our resurgence finally coming to the surface. It was a tremendous night, one where the City Ground again wasn't just loud but sensational. It's beyond question now that we have one of the best atmospheres in the entire country – you just don't go to grounds and see that. It's phenomenal what the City Ground has become. There aren't many finer sights than when you see the stadium rise up like it does.
I caught a brief bit of the post-match Radio Nottingham coverage and Colin Fray pointed out that there was, at one point, audible groans from the home crowd, but rather than let that despair drift into silence the ground stood and sang. I thought it was a brilliant point that demonstrates how vital our support has been and will continue to be in this battle for survival.
I hope that the magnitude of the Brighton victory can carry us down to London for this one with the belief we can compete and that we can take teams on.
Five games to go. Hold on tight.
TRAVEL
TRAIN: A 10th Saturday 3pm away game of the Premier League season ('every game in the Premier League will get moved so get used to it') offers another chance to sample a full day in the capital, something I'm sure many of you will be taking full advantage of. A Super Off-Peak return is the rather ridiculous price of £75.70 on Trainline.com. The price alone is bad enough but when it's combined with train carriages that are often packed to the rafters its appalling pricing.
One-sure fire way of saving some cash is to buy two separate returns – Nottingham to Kettering is £26.10 and Kettering to London is £34.40. A total of £60.50, a £15.20 saving for nothing more than a couple of more minutes booking time. A slight further saving can be found if selecting some cheap singles between Kettering and London which, at the time of writing, are available but the saving isn't huge and these do restrict you to specific trains.
I've regularly championed the Two Together Railcard in this guide and will continue to. It's £30 (£15 each) and saves a third off every train journey. For this game it will pay for itself and give you a full year of further savings.
To reach Brentford from St Pancras there are a few options, but I'll focus on what appear to be the most straightforward:
VIA KEW BRIDGE OVERGROUND STATION: Get to Vauxhall on the Victoria line and connect to an overground service which will head to Kew Bridge. This station is right next to the ground, albeit having never used it I'm not sure how busy it gets.
VIA SOUTH EALING UNDERGROUND STATION: A regular route when heading to Griffin Park but this will still work for the new ground. It also avoids having to jump on an overground station and any potential queuing after the game at Kew Bridge.
From St Pancras, jump on the Piccadilly line westbound and it's a direct service all the way. South Ealing is around a 25-minute walk to the ground but does serve a few good pubs that are mentioned below.
ROAD: While I normally try to steer people away from driving into London, Brentford's proximity to the M4 does make it a little simpler, if you are willing to head round the M25. Parking around the stadium isn't straightforward, however, and there are parking restrictions aplenty. A better bet may still be to stay further away from the ground and walk in or use a nearby stop. Ealing Broadway, South Ealing to the north may offer good options to do the latter or take a look at Richmond just one stop down from Kew Gardens. We've had a bit of joy this season doing similar and identifying a station somewhere up or down the line where you can park up easily.
Another option is to park north London – Stanmore or Edgware are regular suggestions for away days in the capital in this guide. It's quite slow getting across London but it's a very simple in and out from Jct 4 of the M1. It'll cost around £5 to leave your car at Stanmore for the day.
I will again suggest Luton Parkway as a very convenient option. A couple of minutes from Jct 10 and with a fairly cheap multi-storey, it's served us well a few times when not heading to London on the train. Fares can differ depending what service you board but a good price can often be found, especially if finding some advanced singles. A standard off-peak return is £12.50 but if travelling in a group of 3 of 4 you should be able to buy a group saver which will save a third off a return ticket. It's a quick and easy way into London, taking 20-25 mins to St Pancras and wipes off a fair bit of driving.
PUBS
As the new stadium is close to the old Griffin Park, many of the splendid pubs can thankfully still be frequented. On past visits The Globe and the Lord Nelson have been really good places to visit and have welcomed away fans. These are a little bit of a further walk away now but nothing too far. If coming down from South Ealing tube as suggested above, Roddy's Bar will often serve as a useful quick pit stop on the walk down.
A little more off the track is The Plough which is actually closer to the Northfields tube stop (next one down from South Ealing) but was, I recall, a cracking place with a really good beer garden if the weather if okay.
Now the stadium has shifted east there may be new pubs that are now in reach. Our Brentford fan below references some pubs on the river which can be reached from Kew Gardens station and could be worth a look.
Kew Bridge / South Ealing aren't too far away from central London so, of course, drinking all over the city is an option with a later arrival around the ground very possible. Just make sure you leave enough time.
Q&A with Mark of Brentford Independent Association of Supporters organisation (@BrentfordBIAS)
We're very much in the closing stages of the season now – how has it compared to early season hopes and what would represent a good final position for Brentford?
Most pundits tipped us to go down in August but it's going slightly better than expected. To lose only eight league games so far is fantastic. I would say our performances have deserved more and that's with most of the starting line-up that played for us in the Championship. It proves you don't need to buy "Premier League" experience to stay up.
I recall some understandable anguish at leaving Griffin Park but how have both the fans and team settled into the new stadium?
I think pretty well considering covid-19 interrupted everything. Fans can still drink in the same pubs before and after so the matchday experience is pretty much the same.
This will be a first visit for Forest fans. Can you explain where the new ground sits in proximity to Griffin Park and the best methods of reaching it on public transport?
The Gtech is a mile east of Griffin Park. If you're getting there by train from central London, go from London Waterloo and Kew Bridge station is literally right outside. A warning, nearby Gunnersbury tube station closes for one hour after the match. Don't get caught out.
I suppose if there was one worry on the horizon for Brentford it would be the outcome of the investigation into Ivan Toney for suggested gambling offences. What's the latest and are you bracing yourself for losing him for an extended period?
He's admitted guilt to certain charges so there will be a ban coming. I trust the back room staff to come up with a solution, they haven't let us down so far. He will be a massive loss though. He's been pretty stupid; footballers know they can't bet on football matches.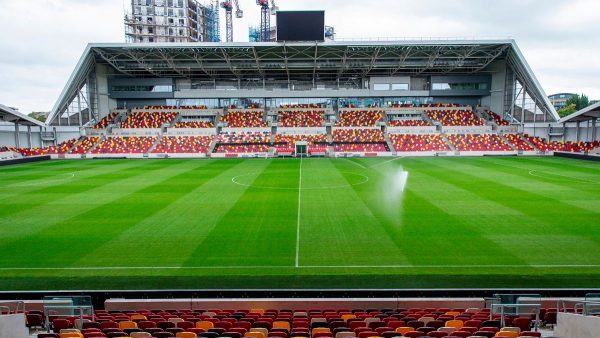 Tell us a little about your group – the Brentford Independent Association of Supporters. What's your role within the fanbase and how is it going?
We're basically a supporters' union, looking after fans and ensuring we campaign they get a good matchday experience and represent them to the club on a range of issues. We've doubled our membership to nearly 3,000 in the past 18 months and we're hoping for 5,000 in 12 months time. We campaigned really hard for no season ticket price rises next season and the club listened to us.
One of the really enjoyable elements about a visit to Griffin Park was the choice of pubs, especially the number who welcomed away supporters. Is this still the case and where would you recommend Forest fans head for a drink around the stadium?
A 30 second walk from Kew Bridge station there are plenty of pubs right by the River Thames, you can't go much wrong with any of them. Away fans are welcome in the vast majority of them. Forest fans with good memories can still go to their favourite "Griffin Park" pub and they won't be too far away.
Griffin Park is currently being demolished so you can have a pint and check the bulldozers' progress before the game.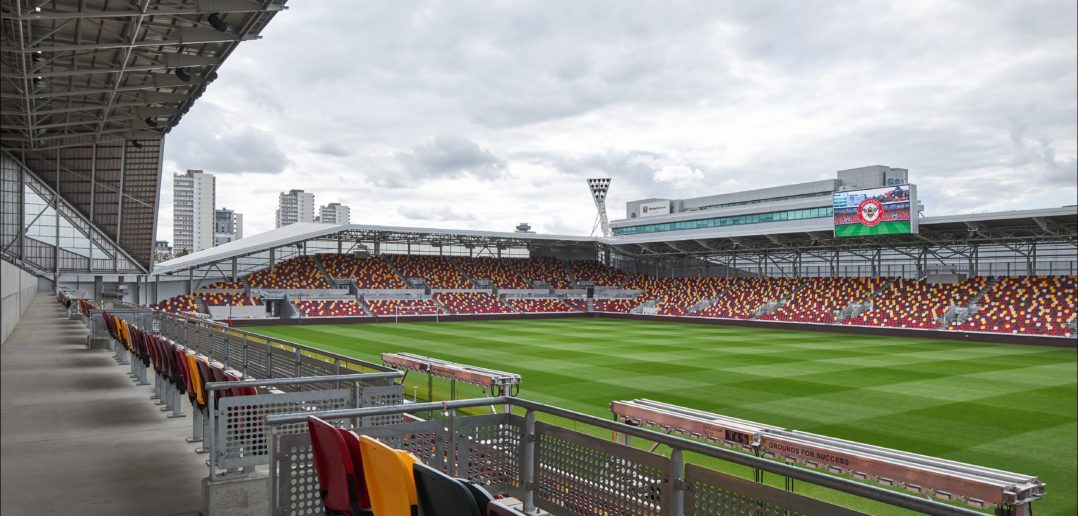 For those coming in via car, any parking suggestions that might help?
Good luck! It's not really one for coming in by car – it's mostly residents' parking but if you fancy a 15-20 minute walk, anything in the South Ealing area, north of the A4 is worth a look. I'd even look at parking further out and getting the train in for the final leg of the journey.
Finally – What's the best thing about being a Brentford fan?
We're the coolest club in the Premier League and we're still flying under the radar despite beating most of the big teams!
Our thanks to Mark for his insight.
See you all there.
You Reds.