FOREST AWAY: Bristol City, Saturday 23rd November
Ten years or so ago Forest and Bristol City developed something of a short lived but intense rivalry, fuelled by a promotion chase at the top of League One. The smashing up of the Amici wine bar on Radcliffe Road was a flashpoint although the trips to Ashton Gate around the same time were nothing if not tense. The return fixture in Bristol following the front facade of Amici's being blitzed remains the only place I have seen a police dog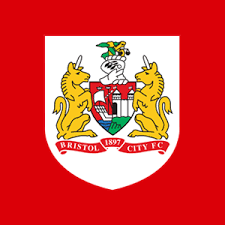 launch at a football fan.
Naturally, the rivalry didn't last. By the time both clubs were at Championship level we had other clubs to worry about. And perhaps most telling we haven't really troubled each other much in terms of league positions since. This season could be different. Forest sit fifth with City a place behind in sixth. Expectations at both clubs mean anything short of a top six placing will be viewed as a failure. While this won't mean we should be nervous about rabid police dogs or drinking in wine bars, there may well be a feeling of this fixture shaping up to be a game of significance once again.
For Forest it's a sizeable test. Having come through the last month with mixed results (skewed no doubt by the win over Derby) here lies an opportunity to stamp a mark which reads 'Promotion Credentials' all over Ashton Gate. Bristol City, of course, will have exactly the same thoughts.
The Ashton Gate of old was a lively, sometimes intimidating place to go. It reminded me a little of Ninian Park. Some of that has been lost since a substantial renovation of the stadium in recent years which has replaced rough and ready with a slightly more glossy feel. From the outside it looks rather like a new stadium with its new cladding and almost fairground like assortments of stalls. Thankfully it has retained a lot of the noise and hopefully it will be a really big atmosphere on Saturday.
TRAVEL
Train: Bristol Temple Meads is a hell of a walk from Ashton Gate although can be done. The best option is to try and work in a stop or two along the way if you can – the waterfront area is worth a visit which we'll touch in directly below in the pubs section. A fair few people have suggested that train fares are expensive from Nottingham. There doesn't seem to many options to bring the price below £40 and that may be best case.
If walking then leave a good 40 mins at the very least to make it from the station or town.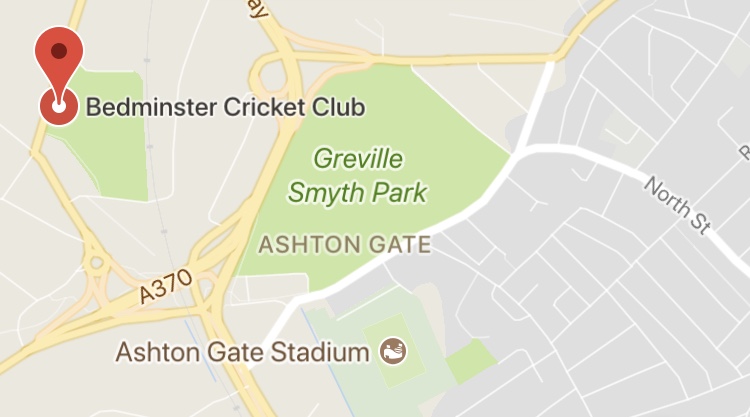 Road: The main route from the north / Nottingham will involve leaving the M5 at Jct 19 and heading east on the A369. You'll wind in towards Bristol on one long road for a fair few miles and after 2/25 mins or so you'll find yourself close to Ashton Gate. The best advice I can give is don't get in too close to the stadium. Bedminster Cricket Club will appear on your left when you are half a mile away and is the best place to leave the car (see map). It was £5 last season but it's decent value when it offers a short walk to the ground and, crucially, a quick get away after. It also has a club house which welcomes both home and away fans and serves food. The continuing rainfall may have turned the cricket pitch into a quagmire so there is the chance parking won't be available but if it is then it will be your best bet.
Fairly close to Bedminster Cricket Club is a park & ride which I've never used but our Bristol City fan touches on below.
The main away car park near the ground is, from experience, painful to get out of after and best avoided if at all possible. There doesn't appear to be much in the way of free street parking but others may know better.
PUBS
It is very hard to gain access to pubs around Ashton Gate. The road inbetween the ground and the large park has a few but all will have door staff checking match tickets. The previous advice here if planning to stay close would be to head just around the corner onto North Street (shown on map above). The pubs and bars up there were usually okay with allowing in away fans. There appeared to be a change last season although some did end up in The Tobacco Factory which, if you are stuck for options, is probably the best option. You might have more joy venturing further up North Street and away from the ground.
If you have the ability to drift a little bit further from the stadium then the Hotwells area is worth visiting. Several bars sit around the docks. Last season we were in the Nova Scotia which is small but has a large outdoor area overlooking the water (admittedly more of an option when the last game was in August) and others recommended the Pump House and Rose of Denmark. This area is probably a 15/20 minute walk from the away end. We are taking a bus down for this and are likely to end up in this area.
You won't go wrong in the middle of Bristol for a drink although, as noted above, keep in mind you are a long way away. If coming from Temple Meads station you'll find a boozer directly oppoosite and a few lining the walk down towards the ground. On a recent visit we drank after the game at the Brewdog on the waterfront area (not the same area as Hotwells) which broke up the long walk and there appeared to be a few other places about too.
Finally – there is a dedicated away fan zone directly outside the away turnstiles. There isn't much to this beyond a beer and food wagon but it's an option if you have no other choice. I couldn't really see any difference in what was on offer from the fan zone to the concourse so, considering it's November, maybe go with the latter.
Q&A with Bristol City fan @TheExiledRobin
1. It's 5th v. 6th on Saturday. Looking at how the league has begun to shape up is promotion a viable aim for Bristol City this season?
Yes, definitely. An aim and the target. The play-offs as a minimum is the target of the club – they've not been shy in stating that we need that to progress further.
Pre-season was shaping up nicely until we had a bid we couldn't refuse for Adam Webster, and midfield stalwart Marlon Pack also left on transfer deadline day. It's made us defensively a bit weaker but we've had a lot of injuries to first-choice players so we're yet to truly see the side Lee Johnson wants to play.
Losing Benik Afobe after just a few games on his loan was a massive blow, and that's the area it seems clear we've got to focus on in January. It feels a bit like we're scraping results at the moment and waiting for some players to return but considering we're in sixth position it's clear something is going right!
2. Forest have sold out their allocation – around 2,500 – is this entire end and what sort of crowd will there be overall?
There are no home fans in the Atyeo stand, but the front will all be fenced off.
We tried giving more over when Swansea visited last spring but unfortunately a combination of archaic policing, poor stewarding and trouble makers in both fan bases meant there were issues inside the ground so we've restricted the allocation back again to take some control back.
We typically get a steady 21-22,000, but we might get a few more for what is a big match for us both.

3. For the benefit of those Forest supporters who may not have visited Ashton Gate on our last couple of visits, the stadium has undergone a pretty dramatic facelift. Something Forest are due to commence next year.
How much has the redevelopment improved things for supporters?
Massively. We toyed with plans for a new stadium as it wasn't clear how Ashton Gate could be redeveloped easily, but we knocked down three stands one by one, built new inter-linking ones and everyone's now delighted we stayed.
It's a proper, modern stadium with a huge open concourse that goes all the way around, meaning it has also been used for business expos and concerts when the sport isn't on. You're in what is now the oldest stand in the stadium and that's only 25 years old, so it's not bad by any stretch, but hasn't quite got some of the facilities we have.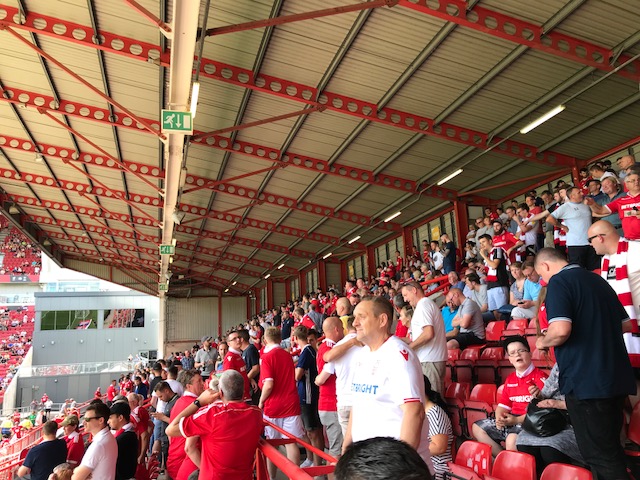 There's also a massive amount been done around the ground with local food and drinks stations, a live band often plays pre-match and the huge new sports bar, so a day at football is now a proper day out experience and you can spend six hours there, instead of just rocking up with ten minutes to go.

4. When we spoke ahead of the same fixture last season you told us about the recent formation of the Section 82 ultra group. How much have they contributed to the atmosphere at Ashton Gate?
They do a great job most of the time, although like any crowds it can be a bit quiet when the games are a bit of a struggle or it's Sunday lunchtime and they're all hungover! But they're the part of the ground that sings consistently, puts on flag displays and tries to get everyone else going.
Personally I'd have them behind the goal as their noise can get a little lost from the corner, but the better route would be to just get more people singing all around the ground!

5. Where would you point Forest fans in the direction of for a drink before the game? Both close to the ground and in town for those coming in via train.
The stadium is genuinely welcoming and here are loads of options, both in the away end and in the fans village at the opposite side. There are always away fans milling around, although most naturally head towards your turnstiles. There isn't much in the immediate vicinity of the ground that isn't home fans only.
For those that want a meal then The Ashton is great (and has a car-park), Bedminster Cricket Club is open for away fans and unless it's totally sodden you can usually park there too.
Other than that you're best working your way in from the centre of town and towards the pubs around the docks of Hotwells.
6. And what about parking? Any recommendations?
This is the worst bit about matchday right now. There are a couple of options in the answer above, but street parking anywhere near is almost impossible. There is, however, a Park & Ride from the Portway (just off the M5 at J18) and you can park for free and just pay £4 for a return bus ticket. I think you need the First Bus app though…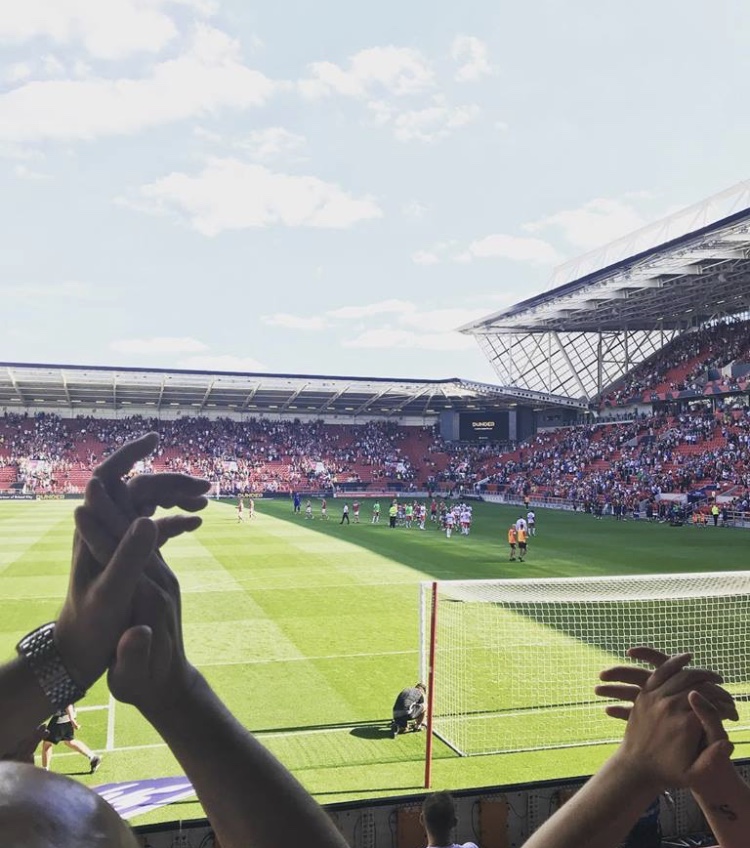 7. Lee Johnson is the 8th longest serving manager in the top four divisions of English football. Considering he only became manager in February 2016 this probably says more about the approach of clubs than Johnson's longevity in the role but how vital has that stability been to Bristol City? And does Johnson still retain the full support of supporters?
He's the perfect fit for what the club wants to achieve. He's spent a lot of money but understands he also then has to sell. We've invested a lot in our academy and the remit of the club is to bring them through and either use them or sell them (like we did with Lloyd Kelly last summer).
He's involved at every level of the club, regularly watching and even part-coaching/managing the under 23s, but is also fiercely ambitious to match that of owner Steve Lansdown. It's a big year for us all.
Given the job he's done to improve us each season, if we don't at least make the play-offs it might be hard for him to motivate himself for another season when we've finished just outside the top six again.
8. Finally – what is your prediction for Saturday?  
We are where we are thanks to our away form, which in 2019 is as good as anyone in the country. At home we often seem a little reticent and careful at times, especially against the lower teams, but hopefully a big crowd and facing a team above us will get us going properly.
It genuinely could be any result, but I think I'll go with a 1-1 draw.