FOREST AWAY: Bristol City, Tuesday 19th October – Fan Guide
What a difference a few weeks can make. In September talk had started to turn to League One away days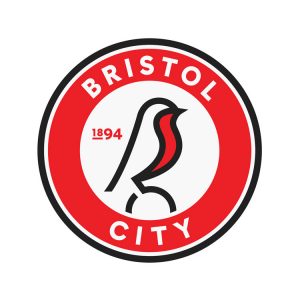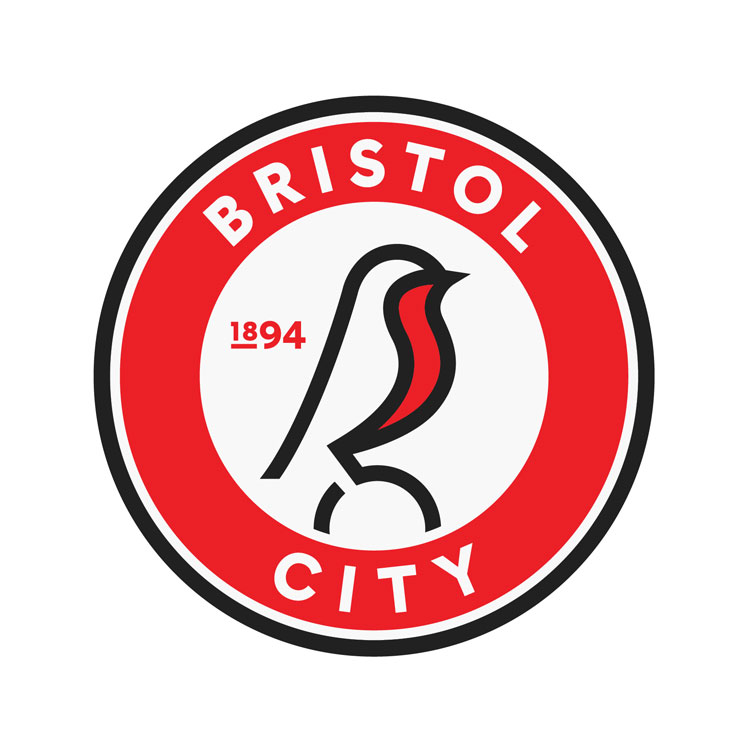 and now there is a cautious glance at the shortening gap between us and the top six.
Sometimes it feels misleading to heap all the praise on one man and undoubtedly a much wider group deserve great credit for our upturn, but Steve Cooper warrants all the plaudits he is getting for this resurrection since his arrival. I was able to meet him at the recent fans forum and his character was infectious. There was no doubt that he was genuinely enjoying the opportunity to meet supporters and speak about his own expectations and initial thoughts. And it is to the credit of Cooper, the club and fans present that talk was about how these types of events can happen more regularly and for a wider audience.
It was impressive how Cooper dealt with questions on more delicate subjects like Forest's reputation for culling managers and his own role in transfers. On both he was happy not to shrug off the questions and gave details about how neither were much of a problem for him. On transfers Cooper was adamant his desired role is Head Coach, and he is therefore part of a recruitment team, not solely responsible for incomings and outgoings. Given how this subject has created tension in the past it's nice to hear some proper direct clarity.
Predominantly Cooper did not want to get fixated on what had come before but build something new with supporters very much part of that. Everything so far from Cooper has been refreshing and the recent string on victories has transformed the place in a matter of weeks. Who knows what the next few weeks will bring and I doubt anyone is getting too carried away with Cooper or our aspirations just yet
but it is because of Cooper and the way his players have responded that a long trip down to Bristol on Tuesday night is now something to look forward to rather than dread.
TRAVEL
TRAIN: If you are trying to get back to Nottingham don't even think about it. The 22:46 from Bristol Temple Meads gets you home sometime after 8am.
ROAD: The main route from Nottingham would be M1 / A42 / M42 / M5, leave at Jct 19 and follow the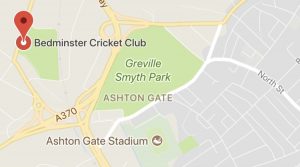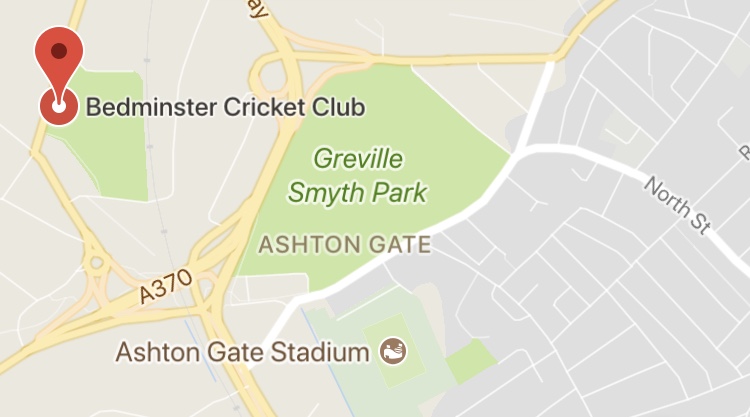 A369 all the way in. It's a long, winding road but does take you within about half a mile of Ashton Gate. A regular choice for us previously has been to pull in at Bedminster Cricket Club although it looks like the actual parking is on Teddies Nursery just before. I'm not certain this will be available; it would seem so but I gather costs have risen a fair bit now and its £10 per car. Some of the parking spots are on hard standing, some from memory is on grass. Given it's now October just keep in mind that if the ground gets boggy it might be difficult to get out. The cricket club also had a club house with a bar which is definitely a good option if open. Use BS3 2JX for your sat nav. It's around 15 mins walk to the away end (see enclosed map) from here but has the benefit of being a straightforward get away afterwards.
Our Bristol City fan below has some more information on parking and these may be better bets but beyond the cricket club there are some other official car parks.
PUBS
If this was a Saturday game I could reel off several options in the city centre and elsewhere but for this
one we'll assume they'll be out of reach for many. A favoured place is the Hotwells district about 20 mins walk from the stadium. If you do find yourself with a bit of time then it's recommended, a few pubs sit around a harbour area. The first one you'll reach if walking from the ground is the Nova Scotia, it's tiny inside but on nicer days there is plenty of outside seating.
A bit closer to the ground you have the Bedminster Cricket Club as mentioned above and then a couple of pubs on North Street on the other side of Ashton Gate. The Tobacco Factory is a usual spot for away fans but a bit further up the road are other options we've had no bother getting in previously. Just steer clear of the pubs close to the ground, it's a very strict home only policy for most of them.
Q&A with Bristol City Fan Jon Darch
1. At the time of writing (before your home fixture against Bournemouth) you are sitting 9th just a couple of points off the play-offs. How has the season gone so far and what would represent a decent season for Bristol City?
Away from home it's been going great! I think we're top of the league on away form. But at home, oh dear! We haven't won a game at Ashton Gate for 8 (E-I-G-H-T) months. So, you should be in for an easy three points on Tuesday!
A mid-table finish would represent a decent season this time around.

2. As one of many, many clubs with aspirations to make it the Premier League what's the blueprint at Bristol City? I'm thinking particularly of the methods of clubs to spend beyond means / fighting against those with parachute payments. Where do your club fit into all this?
We certainly have no parachute payments! We've not been in the top flight since 1980. We do have a very wealthy Bristolian owner and he has backed managers well in the past, though always stressing that he wants the club to become self-sustaining.
He won't break the bank to get promotion. And by trying to do things the right way that always rather puts us at a disadvantage compared to clubs with parachute payments or owners prepared to gamble the very existence of the club on going up.
3. It's a shame this has been chucked out for a Tuesday evening, it's always a good trip on a Saturday. For those who might get chance where is best to head for a drink beforehand? I recall a few close to the ground are quite strict on not permitting away supporters.
Yeah, most of the pubs very close to the ground operate a 'Home Fans Only' rule, so you'll not get into them, I'm afraid. The club recommend the Nova Scotia (BS1 6XJ) and the Rose of Denmark (BS8 4QL) for away fans. They're both about 15 minutes' walk from the ground, on Cumberland Basin.
Somewhat closer, and a pub more aimed at dining than drinking, is the Ashton (BS41 9LX). I've certainly seen away fans in there before, but if you're considering going there it might be best to call ahead and check that their policy hasn't changed. If you arrive early, you can also park on the road outside the pub. Then it's only a 5 minute walk to the ground and you arrive at the away end too.

4. Any tips on parking, ideally spots that don't cost the earth and offer a quicker getaway. 
The club's guide suggests 'DJ Parking' on the Cala Trading Estate (BS3 2HA). I'd also suggest the parking at the County Gates office block (BS3 2JH, 5 minutes from the ground, but pricey at £10) or, if you arrive early, on the roadside (if the cones aren't out) on the B3128 by the David Lloyd health club (BS3 2HB). If you get a spot there, you can carry on along that road after the match and get on the M5 at Gordano, thus avoiding going through town.
If you don't mind a longer walk to and from the ground and want to park in that area, you could also look at roadside parking outside the Angel Inn on Long Ashton Road (BS41 9LT). I'm sure they'd welcome well-behaved away fans, the parking is free and you'd be just round the corner from that road out to the Godano junction of the M5.
5. On the last couple of visits there has been a clear effort to bring a bit more vibrancy to Ashton Gate – there is the vocal section in that one corner of the stadium and initiatives like the fan zones outside. Perhaps you aren't involved directly but has an initiative like this helped?
The fan zone at the home end is certainly busy pre-match. I believe the smaller version of this at the away end is doing well too. These initiatives have certainly helped to get fans to the ground earlier.

6. Something you have definitely got an interest in is the recent install of a standing area at Ashton Gate. What do you make of it and how has it been received?
What the club has done is not strictly speaking the creation of a standing area. That's still not allowed. They've fitted some barriers behind the existing seats of the home 'singing section' in order to enhance safety should fans stand (in reality they stand all game there). Personally I don't think that solution is very suitable for official safe standing. I would much rather have seen them install proper rail seats.
7. For those who aren't aware you have been a significant contributor to the safe standing campaign for many years. How does it feel given all your hard work in light of the recent positive developments on this front? Can you clarify briefly what the current situation is?
After over 15 years of campaigning, it's great that we're finally getting there. From 1 January a number of clubs will be operating as 'early adopters' of safe standing, with two parts of their respective grounds (one part for home fans, one for away fans) operated as licensed standing areas.
Six clubs have applied to participate in the early adopter programme, and their applications are curently being assessed. Among the criteria that they have to fulfil is that every standing fan must have at least 0.2 square metres of space and the rows in the standing areas must be deep enough to enable fans to stand in a staggered line with shoulders overlapping (even when wearing thick winter coats) so that there is no spilling out into the aisles.
8. Over the summer you visited the City Ground with us to discuss the introduction of safe standing areas at Forest. For football fans who are in support of safe standing is there anything they can do to help push their clubs on this?
Offer to pay for it! I say that slightly tongue in cheek, but at Kilmarnock and Shrewsbury the fans paid for their rail seats, and I'm sure that every club would be open to any innovative schemes that supporters' groups might like to suggest for sharing the cost of installing the necessary infrastructure for safe standing.
That could be a crowdfunding scheme, a small premium on season ticket prices in the area concerned for a few seasons, a safe standing membership club subscription of some sort, or any other fundraising idea.
Many thanks to Jon for sparing us his time and to any fellow Reds travelling down to Bristol we'll see you there.