FOREST AWAY: Cardiff, Tuesday 25th February
I'm going to be honest, I've not been looking forward to this one. I just know at about 2am on Wednesday morning a car full of us is going to be stuck on the M6 navigating our way around the 14th set of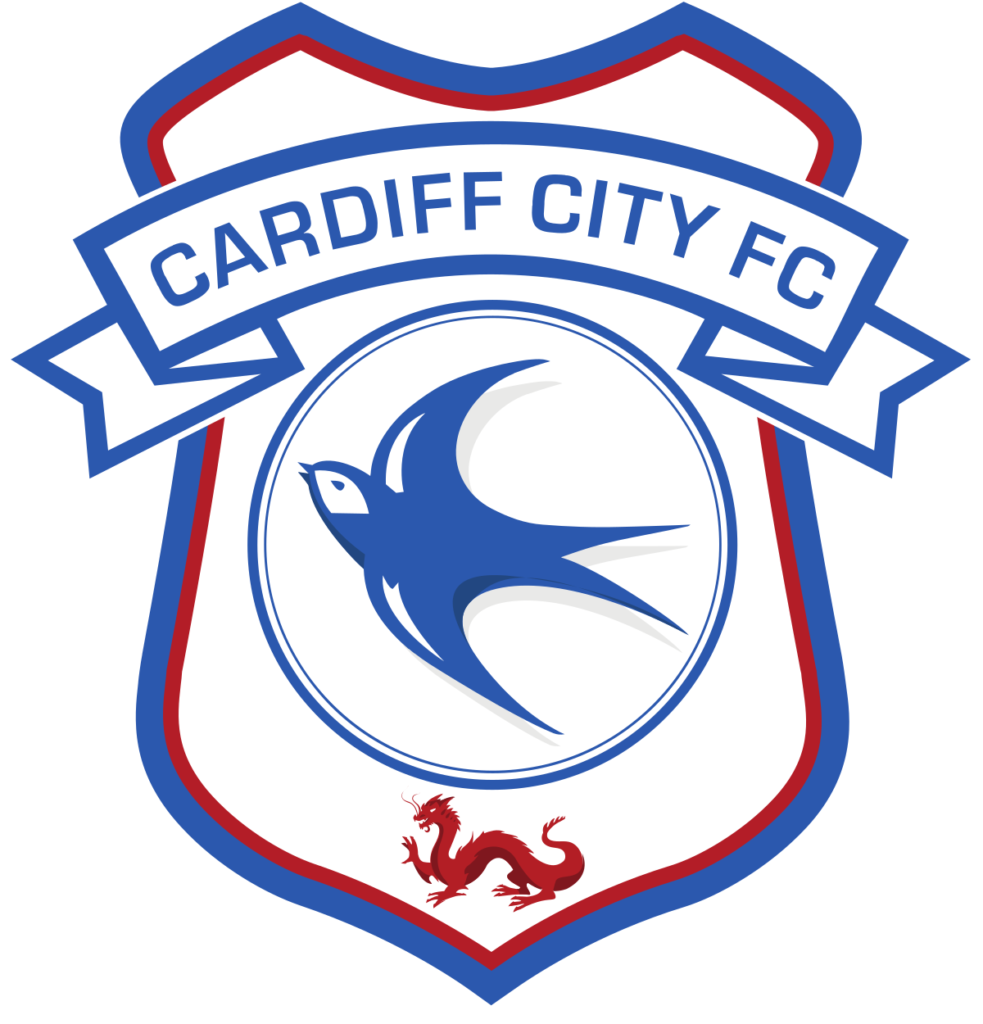 roadworks. Still, 3 points always sooths the pain. Here's hoping.
It's also a real shame that we were spurned from a weekend game allowing a stop over. Cardiff is a top, top city and destination for a night out. I think I'm right in saying that I've stopped over in Cardiff for a game more times than I've gone there and back in a day. A real disappointment. All in all it's been a pretty torrid season for fixture scheduling.
While our most recent form is hardly sparkling we've reached a point where we go into games with confidence that we will take something. And points are very much what we need if this assault on the very top of the league is going to continue. Dropped points on Saturday against QPR was a blow but there is still much to play for.
Hopefully the game being televised combined with it being an almighty trek will not put pay to a healthy number making the journey. This is the sort of fixture which requires some real dedication being summoned up but also where the support is vital and I'm sure massively appreciated by the team.
TRAVEL
TRAIN: Let's not even go there. There will be plenty of trains to get you there which will be long and expensive. There will most probably not be a train back to Nottingham that gets you any further than Bristol.
ROAD: I'd always suggest using the M50 (Ross on Wye / Monmouthshire) rather than heading down the M5 and across the Severn Bridge. Do, however, keep in mind that torrential rain has caused severe flooding which has been causing issues around this route; the A40 past Ross on Wye was closed at one point last week and it is definitely worth checking the route before you depart.
PUBS
The city centre is awash with great drinking holes, especially off the main Queen Street drag. Give yourself 25-30 mins to walk from town to the ground.
Nearer to the stadium the only place I've ever drank was at the casino which is sat on the retail park next door. For a midweek away game where time is likely to short for most then it's a decent enough option. Our Cardiff contributor has some good suggestions below which expand a fair bit more on the options.
Q&A with Scott from the View From The Ninian website (@VFTNinian).
1. Cardiff are perhaps one of 3-4 sides who have crept up the table towards the top six. At the time of writing (before the weekend fixtures) you sit just three points off the play-off spots.
What's gone right for Cardiff of late and presumably breaking into that top six is viewed as being a realistic aim?
Things seem to have clicked into place after a stop-start period under Harris. He's only lost two league games, but we were picking up too many draws but in recent weeks they've started to turn into wins. It's hard to say exactly what the upturn is down to. I think the players getting used to Harris and the manager getting his ideas across has played a big part. I also think WIll Vaulks coming into the side has made a huge difference. He's a progressive midfielder that will look to move the ball forward and we missed someone like that before his introduction.
2. I saw a fair bit was said about Neil Harris replacing Neil Warnock as too much of a like for like. How did you feel when Harris was appointed and how do you feel about it now?
I've not hidden my disapproval of Harris' appointment as manager. Like you said, it's very much a like-for-like. I felt like the club had a big opportunity to make a statement and take a major step forward for the club with a forward-thinking, progressive manager. There's no denying that Cardiff needs to make big changes to become sustainable. I wanted somebody like Nathan Jones, despite his poor spell at Stoke.
That said, you have to give any manager your backing and to give credit where credit is due, Harris has done okay. Those big wins in recent weeks have really got the fans on side and with the play-offs in sight, Harris is winning the fans over.
3. This particular fixture being scheduled for a Tuesday night was a big disappointment for many Forest fans. A long midweek journey but also lots were looking forward to another Saturday night out in Cardiff.
For those of us making the trip where would you recommend we head for a drink? Both in the city if we get chance and closer to the stadium?
It's a bit of a sham, isn't it? It's a long way for fans to travel midweek. You can't go wrong in the city centre on St Mary's Street. There's plenty of places to have a drink and you're right next to Cardiff Central Train Station, where you can get the short train journey to Ninian Park or Grangetown station, both of which are walking distance to the stadium.
If you're after somewhere near the stadium, Canton is your best bet. There's a bunch of pubs there such as the Canton Cross Vaults, The Ivor Davies or the Admiral Napier. You'll find a lot of Cardiff fans there, but the atmosphere is good and I can't imagine there'd be any danger or trouble for Forest fans.
4. And what tips do you have on parking?
There's parking at the stadium, but it can be a bit of a nightmare. In and around Canton there's lots of on-street parking or there's some match-day car parks on Besemer Road.
5. You've been at the Cardiff City Stadium for ten years now. Were you a regular at Ninian Park before? I'm curious whether, a decade on, the old ground across the road is missed and how you compare the two? You see some clubs appear to lose part of themselves when they move into these new stadiums.
Ninian Park will always have a place in our hearts. For so many Cardiff fans, there's countless memories and stories we associate with the stadium. For me, it was being taken down Ninian Park as a young lad by my Dad, sitting with all his friends and really forming my love for Cardiff City. I miss it all the time, and I'm sure most Cardiff fans do, but we're all realistic and know that we had to move. Ninian Park was falling apart, really.
The Cardiff City Stadium is okay. Looking at it on the surface, there's nothing particularly special or noteworthy about it. It's a standard, modern stadium. The atmosphere is still good, though, which I'm glad. Ninian Park was known as a hostile environment to come to and I'm not sure that's fully been replicated at the CCS. The raucous section of City fans used to be sat in the Grange End, right next to the away fans. It led to a fiery atmosphere. When we moved to the CCS, they moved that section to the Canton end – where the family stand used to be – and put the family stand in the Grange end next to the away fans. It's lowered the tension between fans which, for safety is a good thing, but for has a negative impact on the atmosphere in my opinion.

6. Also on the stadium, why does it remain named as the Cardiff City Stadium? A failure to find suitable naming rights or something else?
Yeah, the initial plan was to find a company to sponsor the naming rights but it never materialised. The sponsor would've been prefixed to the CCS, if I remember correctly. The 'Cardiff City Stadium' is a bit bland, isn't it? I don't think they would've called it that if they knew they wouldn't find a sponsor. I'd prefer 'New Ninian Park' or something like that.
7. How are things with your owner these days?
It's all settled down a bit. I think Vincent Tan realised he made a mistake with the rebrand and has learnt his lesson. He's much more in the background now, with Ken Choo and Mehmet Dahlman running the show this end. I think he wants to get the club to a sustainable place and then sell it. Putting the re-brand to one side, he's done a lot of good for the club and I think fans generally have a positive opinion of him.
8. A name I've heard mentioned quite often recently is Lee Tomlin. It sounds like he's been an important player for you. He of course spent some time at Forest a couple of seasons back on loan and it seemed like his Cardiff career was all but over. What changed?
He did an interview in the summer where he spoke about the mental health troubles that he had. It seems as though he was in a pretty bad place. Thankfully he's overcome some of that and has got himself in the best shape of his life. It means that we're seeing the Lee Tomlin we all knew was in there and we are of course benefitting from that. He is a brilliant player, capable of ridiculous things (look at his goal and assist against Leeds) and if we do make the play-offs, I think he is the reason why. I have little double he will be our player of the season.
9. Choose one of the following scenarios for how this season ends:
A: Cardiff make the play offs but Swansea storm through to take automatic promotion.
B: Cardiff finish mid table but Swansea get relegated.
If we make the playoffs, do we also go up or is that a gamble? (Edit: A gamble)
I always want Cardiff to be the number one club in Wales – as we are – so any scenario in which we're above Swansea. B guarantees that, so I'll take it. I know that sounds like petty rivalry, but thinking about it the repercussions would be huge. Cardiff are looking to upgrade their academy to Cat 1, while Swansea are threatening to downgrade theirs. That, coupled with a divisions difference, would have a huge impact on the stature of the two clubs and the retention of Welsh talent.
10. Finally – give us your score prediction for this one?
Two teams capable of producing moments of magic. Two teams looking to finish in the play-offs. It should be a good game and it could go either way, but Cardiff are the draw specials and I think this one will end in a draw.
Thanks to Scott for his really interesting answers.
And we'll see any of you making the journey there.
Matt