Forest Away: Charlton Athletic, Wednesday 21st August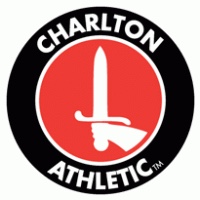 This season it seems we have been dealt a poor hand when it comes to away games; Cardiff away is a midweek, Stoke has been moved to a Friday night, we face a mid-week trek to Blackburn, along with two weeknight trips to the capital, the first of which comes on Wednesday. I for one, was certainly looking out for this fixture on release day and was left frustrated to see the date of the game, nothing beats a Saturday, 3pm kick off in London. The extortionate travel costs and beer prices are a distant thought when you step on the ridiculously early train from Nottingham and open the first can, as Thomas described it the other week, 'it's not the best, but it is certainly in the top 1'.  Nonetheless, this hasn't stopped Forest fans, with back to back sell out trips to the capital in the coming week.
Charlton have started the season very well, for a team who have not only the smallest budget in the league but have also just made a return to the Championship after a lengthy stint in League 1. They find themselves level on points with the likes of Leeds and West Brom, maintaining an unbeaten start to the season which I'm sure will make for a difficult task on Wednesday evening. But, after a defiant draw at Elland road and a dominant performance on home turf, I'm sure Forest will be full of confidence heading into this tough fixture.
Forest don't have the greatest record when it comes to visiting the Valley, they haven't won there since 2013, admittedly this is the first time in 3 years that Charlton have been in the Championship. The last time we met was when a certain Chris Cohen returned after a lengthy spell on the side-lines, in front of a sold out away end. From memory, I think pre-match the Charlton fans were protesting against their ownership, who are sadly for them, are still in charge. It didn't get much better for Charlton when Fawaz declared an interest in the London club, luckily they avoided that one, but you can't help but feel sorry for them as they are continuing their protests.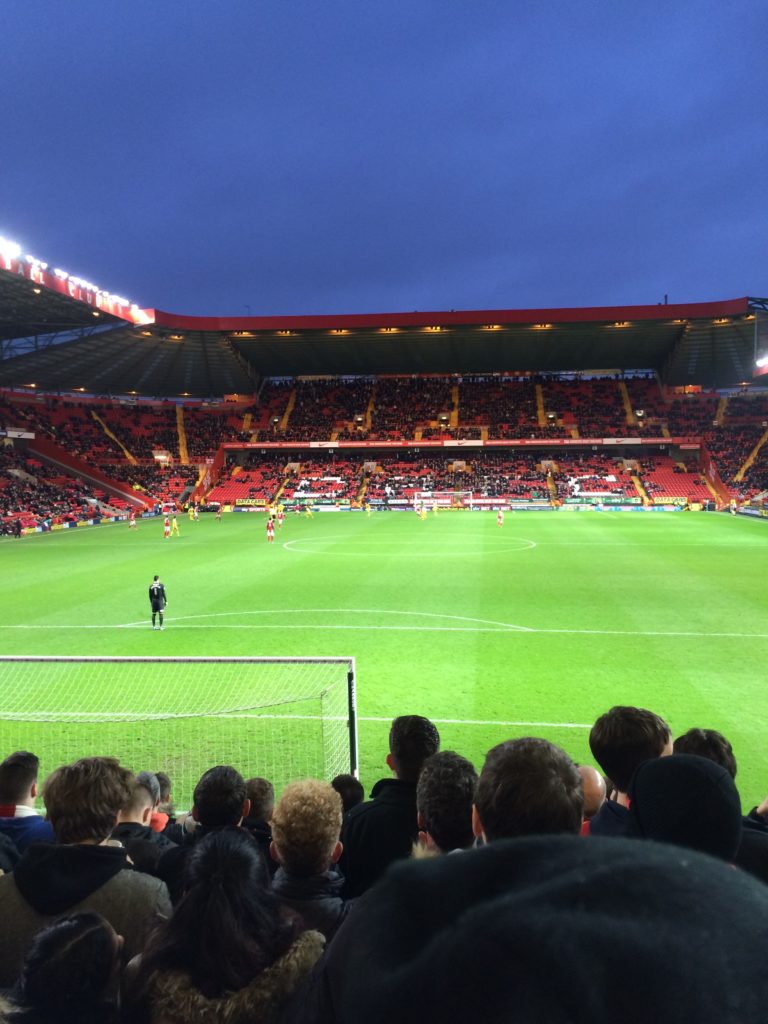 Travel & Pubs
Train: Travel by train to the game by train is fairly straightforward, into London St Pancras, then hop onto a Thameslink train to Charlton. On the way down, there are a number of options that will get you to the ground on time, the 15:45 will get you into Charlton at 18:34, plenty of time for a pre match beer. From there, the ground is only a 5-minute walk. There is only one option for the return leg, a train from Charlton at 22:10 into St Pancras, then the final train of the evening, the 23:08 train to Nottingham. Looking like a return will cost £75.
Car: As to be expected with any game in London, parking in or around the ground is limited. Having had a look online, it seems that Westmoor Street (SE7 8NQ), Eastmoor Street (SE7 8LW) are suitable options for parking. These are both a 10/15-minute walk from the ground. An alternative, would be to park up at Stanmore station (HA7 4PD) and take the Jubilee line to North Greenwich station. Once at Greenwich station use 'Stop E' for a bus to Anchor & Hope Lane, then it is a 5-minute walk to the ground from there.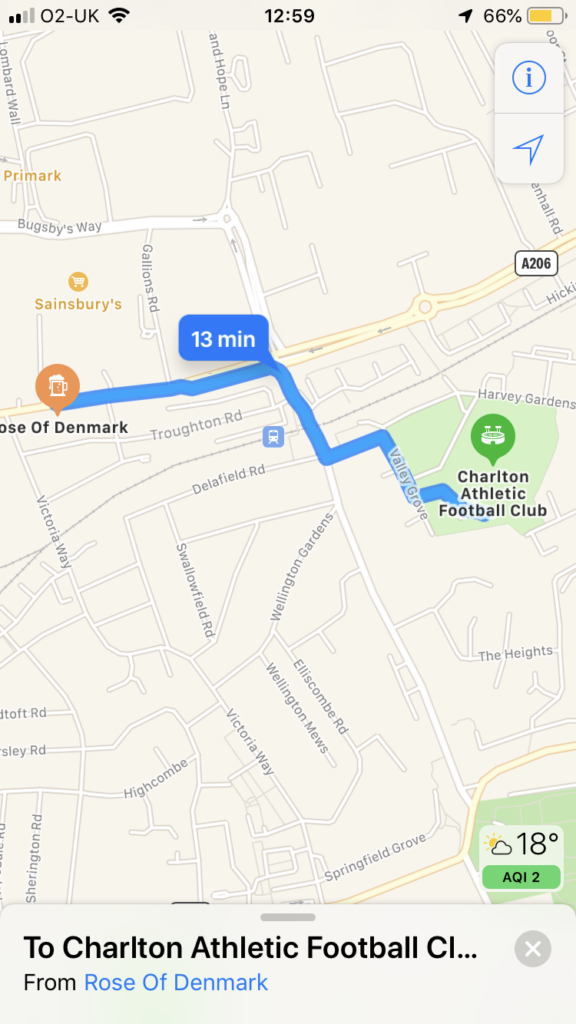 Pubs: If you end up having time for a pre-match beer then there are a number of suitable options available. The Rose of Denmark (SE7 7AL) is a 2-minute walk from the station and welcomes away fans. Alternatively, on the bank of the Thames, there is the Anchor & Hope (SE7 7SS), this is heading away from the ground, but is only a 15-minute walk to the Valley.
Q&A with Charlton fan Jack Fosten
What did you make of the rumours that Lee Bowyer was going to leave the club during the summer? Surely you must be happy he has stayed with yourselves?
I'll be honest, I had a very tense few days of refreshing Twitter! It was a bizarre situation when it first looked like Bowyer was leaving having not reached an agreement with the owner. Then the owner posted an astonishing statement on the club website revealing details of the failed negotiation. Then about 24 hours after the statement, the stalemate was broken and both sides came to an agreement. The U-turn was complete and Bowyer stayed.
It's hard to put into words the impact he's had since becoming manager of the club. He's taken us from a dark place on and off the pitch, to one where the players' togetherness has united the fans, leading to our extraordinary playoff victory last season. We are very happy to still have Lee in charge with Johnnie Jackson as his assistant.
How do you feel the summer transfer window went for Charlton?
Lee Bowyer and Steve Gallen (Head of Recruitment) have worked wonders on the smallest budget in the league, mirroring their successes last year in League One where they built a playoff-winning side on a shoestring. To put things into context, just five days after being heroes on the pitch at Wembley, six players were released by the club and three players left without accepting an offer (including star player Joe Aribo who went to Rangers).
There are lots of promising new players which Bowyer views as development projects (such as Conor Gallagher and Macauley Bonne). It was massive for us to re-sign Jonny Williams and Josh Cullen in midfield to give us some top Championship quality, and keep the core of the Wembley-winning side intact.
The last time Forest visited the Valley there was a protest against your owners, it doesn't look like much has changed since. I think all Forest fans saw the rumour of Fawaz taking over from the current regime, what happened with that and what's the situation with the owners currently?
There is still a lot of uncertainty around the club's ownership. The owner has made it clear that he wants to get rid of the club as soon as possible. There have been a few prospective buyers fall through and obviously the club is slightly more valuable after being promoted which complicates things further with regards to existing negotiations.
There is still a large section of fans which are strongly against the owner, not helped by his occasional bizarre website rants and not having shown his face at the Valley in many years. However, to give him some credit, when Brentford made multiple increasing offers for Lyle Taylor in recent weeks, reportedly it was the owner who put his foot down. Keeping our talisman goalscorer was a big relief, when it would have been easy for the owner to line his pockets with £4million+ if that was his sole objective.
How do you envisage your season going after promotion from League 1?
We have to be realistic that we've just been promoted and we have the smallest budget in the league. However, with the momentum coming in and a great start with two wins against good opposition (Blackburn and Stoke) it's hard not to get a bit excited. My head says the target is to stay in the league and cement our status, but if Bowyer and his team can work the same magic as last year, maybe we can dream of something even more…
Who do you see as your key men on the field this season, to keep you in the Championship? 
As above, Cullen and Williams are key in midfield to create chances while Pratley is rock solid. Young Chelsea loanee Gallagher looks to be very promising with two goals in two. Up front, Taylor remains the main man who can score from anywhere, make assists and can also get back to defend. His partnership with new man Chuks Aneke will be interesting to follow.
I'm not sure how much you about Forest, but can you offer any thoughts on how you think we will do this season?
It has obviously been a mixed start for Forest points-wise but you played some of the toughest opposition already. I didn't follow all of the Forest transfer news but did notice you signed Charlton academy product Carl Jenkinson from Arsenal. We were sad he got poached from Charlton at a very early stage so it will be interesting to see if he can feature this year.
I have family links to Forest so I always hope they do well (except against Charlton!) It would be great to see them pushing up for the playoff spots this season.
Finally, what is your score prediction for the game?
First Championship game under the lights for a few seasons with the Valley bouncing – I'll go for a 2-1 Charlton victory!
Good luck to Forest this season. Come On You Reds!!
Thanks to Jack for offering his thoughts.
Ben Wright