FOREST AWAY: Chelsea – FA Cup 3rd Round, Saturday 5th January
There's been a lot of media over the last week over the recent management situation – don't worry, not a single mention of it here. On to the magic of the FA Cup.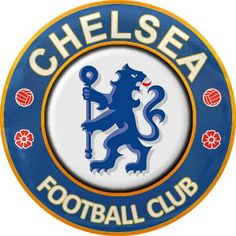 When the FA cup draw was made there was an underwhelming feeling from some Reds fans (myself included) that we'd landed Chelsea again – but now the time is near, maybe this is the perfect fixture we need. Some quick reflection shows we could have ended up with a plethora of unenticing draws – would anyone seriously say they'd rather take a trip to (no offence intended) Barnsley, Blackburn, Preston, etc…. over a day in London at the Bridge and a chance to take on superstars of world football? (Although, the long wait for Liverpool or Man United away goes on).
Regardless of recent off field issues, one undeniable fact is that in the second half of 2018, away days became a lot more exciting on the pitch, yielding only 2 away league losses this season, with some unexpected, memorable wins along the way.  The Forest faithful snapped up the somewhat bizarre 3,000 away allocation after the loyalty points were closely counted – the lower tier selling out in just a few hours.
It's always interesting in these fixtures to see the lineup pre game – where Chelsea could field a 'weakened' side, including individual players which cost more than the entire value that Nottingham Forest Football Club was sold to Evangelos Marinakis back in May 2017. (Speaking of which, Chelsea away last year was the one game I recall seeing Evangelos last year – will we be graced with his presence again?)
Realistically, it's ludicrous to suggest Forest will be expecting to bag a win here – but hopefully a positive display will await us- and lets not forget after a bleak run of results last Christmas we went into a certain game against Arsenal fearing the worst…….
Travel
The nearest tube to Stamford Bridge is Fulham Broadway – around a 35 minute tub from Kings Cross area. As mentioned in the next section, if wanting a drink or two before, consider Earls Court station – leaving a 20 minute walk to the ground. If coming by train from Nottingham it is worth looking at taking a ticket to Peterborough, then booking the Peterborough to London super off peak ticket. Also if there is 3 or 4  of you, look at the "group saver" option meaning the whole journey could be done for around £35. You can also include a London Travelcard in the price for not a great deal more which will get you on buses and tubes / overground lines around London. The Peterborough route does take about 30 mins longer but the savings can make it worth it.
An alternative option could be to drive to Stanmore, Edgware or Canons Park (just under 2 hours) then take a tube (around 1 hour) to Fulham Broadway – a days parking setting you back just a few quid.
Of course, driving to within walking distance of the ground is possible, but expect a bit of a scrap for a space, and a small fee to be parted with for the pleasure.
Pubs
As mentioned above, the Earls Court area can be highly advised here. The likely most populated will be the Courtfield Tavern (opposite the station) but there are a number in this area – can't go wrong. It is worth noting a large number of pubs nearer the ground are home fans only.
If arriving early into Kings Cross or Euston, there is a handy O'Neills just a few minutes walk from either which offers a mega size breakfast and decent beers – which is sure to be frequented by a mix of football fans early doors. There is also the fairly cheap Euston flyer next door, which gives an option before heading straight to Earls Court / if looking for a meeting point for others.
Ourselves and some of the London based lads are looking at pitching up at the Mitre which we have frequented before a couple of games at Fulham. It a decent place and, according to Google, is only a eleven minute walk to Stamford Bridge. Fulham Broadway is the nearest tube station and, although it does involve walking away from the ground to get to the Mitre, it will only be a short walk. It opens at noon but there a couple of other options on Fulham High Street for those about earlier.
Finally – before the League Cup game last season horrific queues formed at the away end 15-20 minutes before kick-off. The stewards were conducting the most comprehensive searching system ever seen, akin to what you will go through at the White House I imagine. A strange system where they channel you down different parts of a walkway. Maybe it won't happen again but there's a fair chance it will and it meant hundreds were streaming in late.
Q&A with Chelsea season ticket holder Kerry Foster
1. Being a regular attending Chelsea fan, over the season of course there are a mass of different games – Champions League, top battles in the premier league, final rounds of cup competitions – how much do fans care about a fixture like this?
The FA Cup & League Cup games are very important for Chelsea this season, as it is our best chance of having a successful season. Silverware over finishing 4th for me.
2. How is this season going for the Chelsea fans? Could you give us a school report style rating for how's it going – A+?
Mixed bag really. We are controlling games and dominating possession for the first time in many years, but without being clinical in the last third. Heavily reliant on Eden Hazard. Lacking leadership on the pitch and a goal scorer which will cost us come the end of the season. B-
3. It's been a mind boggling decade plus for Chelsea fans – where you've pretty much won it all – what do the fans want now, and moving forward?
Personally I want my team to work hard and play a decent brand of football. Qualifying for European football (CL or Europa) and challenging for silverware would keep me happy.
4. How is the atmosphere at the Bridge? We expect there will be the usual rendition of "Chelsea, Chelsea, Chelsea" – but what other songs ring out on a regular basis?
The atmosphere has disappointed me this season. I feel at the moment we fans are expecting the players to get the supporters going rather than the other way around. The 10 men went to mow classic song from the past is getting sung more often but mainly at away games which is a shame.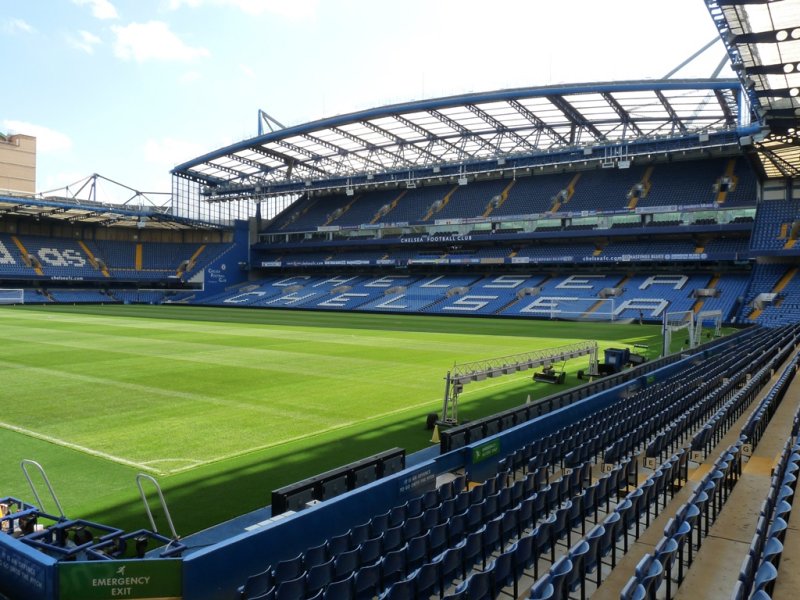 5. We come across on a regular basis fans groups in the championship such as ourselves trying to improve the atmosphere – has anything happened at Chelsea recently – and to any success? How would it go down with fans if not?
A few seasons ago a singing area was introduced in The Shed End which was a success but has slightly faded away recently in my eyes. I Find it hard work taking flags and banners into stadiums in England which adds to atmosphere and visual.
6. There will be 3,000 Forest fans in attendance- we are familiar with the Courtfield Tavern opposite Earls Court – but any other pubs that could be recommended?
Away supporters tend to gather at the pubs on Earls Court Rd. There are 3-4 pubs, The Blackbird being one (15 minute walk to the Stadium)
7. As an outsider looking in, what views would Chelsea fans have of Forest? Or have we merely become a championship manager merry-go-round, who recently had Nicklas Bendtner, and were good once?
Nottingham Forest are still looked at as one of the biggest clubs in the Championship. Big home & away support. Chelsea fans I know we're hoping for an away trip to the City Ground rather than a home tie in the cup. With some of the smaller clubs being promoted in recent seasons, we find it strange that the big clubs like Forest struggle to get promotion.
8. How do you expect the game to go today – and should we expect any rotation? Any younger players you're looking forward to seeing?
I expect Chelsea to play a strong team with maybe 2 or 3 younger players coming in. Ethan Ampadu & Hudson-Odoi will hopefully start as they have alot of potential.
9. Score prediction? Any chance of an upset?
If you pay Chelsea to much respect Forest will struggle. The longer the game stays 0-0 the more Chelsea will be on edge. Prediction 2-1 win for Chelsea.
10. Final one, as a hardened Premier League regular, what championship teams would you like to see come up in the next few seasons?
I'd love to see Sheffield Wednesday & Nottingham Forest back in the Premier League after a long time away. Chelsea fans are split on the thought of Leeds coming up.
Good luck for the rest of the season.
Harry Fish