FOREST AWAY: Chelsea, FA Cup Third Round, Sunday 5th January
Despite the overwhelming feeling of deja vu surrounding this year's FA Cup draw. Sunday does provide considerably more excitement than a home tie against Port Vale would have done (No disrespect), so let's embrace it shall we? After all, an annual trip to the Bridge is something we are striving for, right?
Following the heroic efforts over the Christmas week, with an unblemished 3 wins from 3. It's fair to assume that wholesale changes will be made to the match day squad. Sabri himself has already, and somewhat unsurprisingly confessed the cup is by no means a priority.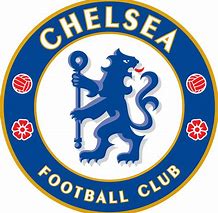 This leaves us in a refreshing situation of having nothing to lose. A chance for Messrs Grabban, Samba, Cash & co to hopefully put their feet up and watch from the sidelines. Back up if required shall we say.
The 2 previous Chelsea trips have made for grim viewing for Reds fans. 7 goals shipped in total, and very limited moments to cheer. I do however have very fond memories of jokingly threatening a pitch invasion if we were to score a consolation whilst 5-0 down in the League Cup tie of 2017. Tendayi Darikwa punctually provided the potential for said pitch invasion, with what I'm fairly certain was the last kick of the game. Cue sarcastic ecstasy amongst those of us that stuck it out to to the end, but nothing more that time. Maybe Sunday.
We're sure to experience a very similar, and equally difficult challenge this time around. The Chelsea squad is sprinkled with familar faces from last seasons Derby squad, including of course the manager and promising English talents Mason Mount & Fikayo Tomori. It remains to be seen if Forest fans deem that relevant enough to reaquaint themselves accordingly on Sunday.
A quick flashback to this time last year, and the exact same fixture. Things were somewhat different. Aitor Karanka was preparing for what would ultimately be his final game as Forest manager, amongst a fairly toxic time at the club. Results had dropped over the Christmas period, and there was a divide amongst fans regarding what the future held at Forest. But even the most upbeat of fans would surely admit things things were just not right at that moment.
This time around, the mood amongst the players and fans alike is very different. Helped almost entirely by an excellent week for Forest on the pitch. The full time whistle on New Years Day brought scenes rarely witnessed at the club in recent years. The players celebrating directly in front of the fans, almost appearing to make eye contact with individual people and embracing those few moments together as a collective force. There was definitely a "let's do this" type of mood being expressed by all parties. Powerful if applied properly.
Part of me wishes a league game was on the fixture list again for this weekend. But a chance to gather ourselves in a no-pressure environment for a few days before going again at Reading may not necessarily be a bad thing.
TRAVEL
Many of you may have noticed the closures of the London Underground on Sunday, which may affect your jouney to game. The Hammersmith & City line is closed entirely, and the District & Circle lines partially closed.
It would appear if arriving into Kings Cross/St Pancras that the most advised route would be the Piccadilly line to Earls Court, then change to the District Line to Fulham Broadway. This being the closest station to Stamford Bridge.
Alternatively, if like many you have chosen to drive down to the capital. Parking is available at either Stanmore, Edgware or Canons Park tube stations (Around 2 hours from Nottingham). Your route into Fulham Broadway is again affected by the closure, but remains possible. Catch the Jubilee Line to Baker Street, change to Bakerloo Line to Paddington and then finally the District Line to Fulham Broadway. This will be roughly an hour's travel time on the underground.
You can reduce the travel time on the tube and avoid the line closures almost entirely if you head around and park at a tube station to the west of London. Somewhere like West Ruislip. The journey to Stamford Bridge will be shorter but you'll obviously have longer on the road.
Of course, driving to within walking distance of the ground is possible, but expect a bit of a scrap for a space, and a small fee to be parted with for the pleasure. It's maybe best to pre-book online if this is your plan.
PUBS
The Earls Court area can be highly advised here. The likely most populated will be the Courtfield Tavern (opposite the station) but there are a number in this area – can't go wrong. It is worth noting a large number of pubs nearer the ground are home fans only.
If arriving early into Kings Cross or Euston, there is a handy O'Neills just a few minutes walk from either which offers a mega size breakfast and decent beers – which is sure to be frequented by a mix of football fans early doors. There is also the fairly cheap Euston Flyer next door, which gives an option before heading straight to Earls Court / if looking for a meeting point for others.
Last season we pitched up at The Mitre which we have frequented before a couple of games at Fulham. It a decent place and, according to Google, is only a eleven minute walk to Stamford Bridge. Fulham Broadway is the nearest tube station and, although it does involve walking away from the ground to get to the Mitre, it's only a short distance. It opens at noon but there a couple of other options on Fulham High Street for those about earlier.
As a word of warning last season it was very busy and the staff became highly agitated at any singing.
A bunch of the London based supporters are looking to head to The White Horse at Parsons Green. It's possible a few of us will head there.
Wherever you end up before the game keep in mind that the stewards at Chelsea are renowned for being very thorough in their pre-match searches before entering the ground. Large queues for the turnstile can form in the build up to kick off. Allow plenty of time and don't turn up at 1:50pm expecting to make kick-off.
Q&A. We spoke to Chelsea Fan Kerry Stephen Foster and asked a few questions ahead of the game.
1. How would you evaluate Lampard's first 6 months in the job at Chelsea, given the level of expectation?
Its been a mixed bag so far. Away from home we have been playing some really good stuff and getting some big results. But at home our performances and results have been very concerning. Lampard has given the fans a real connection again with the team, with every player giving 100% and little things like the players showing their appreciation to the fans after every home/away game which has not been the norm over the past seasons.
2. It's nice to see Chelsea finally give some of the English academy starlets regular game time. Albeit slightly forced with the transfer ban. Would you say it's been a success so far?
Yes it's fantastic to see the talent from the academy finally being recognized by the management. The club has been a laughing stock in recent times with the way it has treated the young talent we have had at our disposal. You get more mistakes with younger players but you also get more heart. The fans just need to be patient for the next 12-18 months which is not easy for the modern day fan.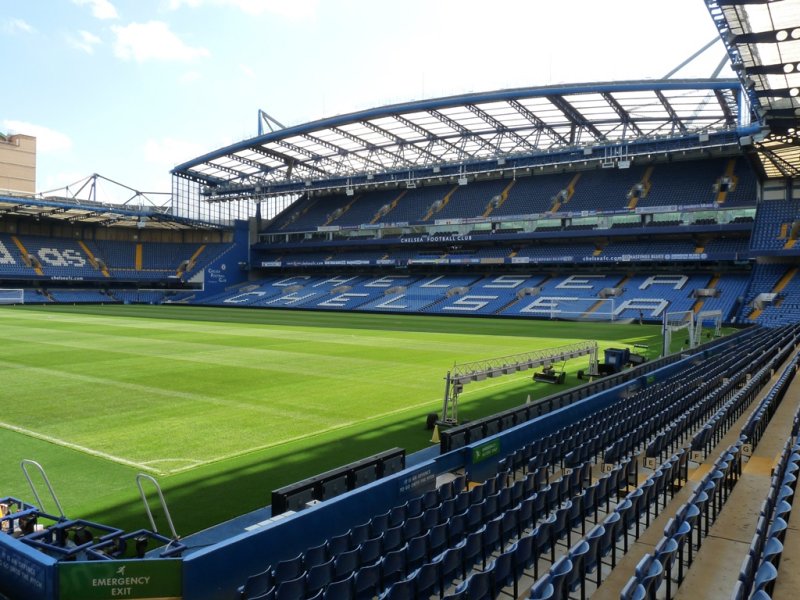 3. What silverware do you crave the most. Domestic or European, and why? (Answering both isn't an option)
Domestic for me, I just love to win any silverware. League Cup, FA Cup or League. Frustrates me when fans right off certain competitions
4. We've previously been directed towards The Mitre for a pre match beer. Any other recommendations on where to drink before the game?
Away fans tend to use the pubs on Earls Court Rd
5. You must be accustomed to the large, luxurious stadiums of the Premier League by now. Is there any part of you that would prefer an away trip to a lesser team in the cup? "Proper grounds" we like to call them.
Every cup draw i'm always hoping for any away draw outside of the Premier League. Forest, Sheff Wednesday, Millwall always top of my wish list.
6. And finally….what's your score prediction for Sunday's game?
Our home record is so poor this season which is such a worry.  1-1 Draw and beat you at the City Ground.
Good luck for the rest of the season guys.
Thanks to Kerry for taking the time to answer a few questions. For those making the trip, see you Sunday. You Reds!
Thomas Robinson