FOREST AWAY: Chelsea, Saturday 13th May – Fan Guide
There's an underlying excitement to all this but really, it's pretty damn awful, isn't it?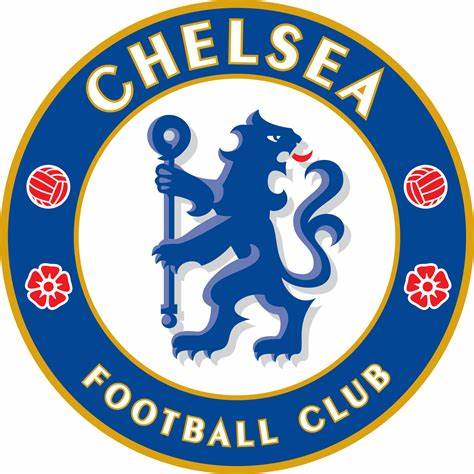 Full-time at Southampton was greeted with a mixture of glee and widespread relief after an agonising final stage of the game. It's wonderful that we have put ourselves in with a real fighting chance, how this weekend we could be on the verge of safety but also agonising how quickly we could be deep in the mire again.
Life exists right now in a permanent state of worry. I cannot bear the thought of relegation, but I also thrive on the prospect of salvation. Maybe it's not worth thinking about too much, maybe this just all plays out and I see what unfolds but that isn't going to happen. I will have to keep myself pressed up against the window at goings on at Elland Road, at Goodison and the King Power, I'll keep reliving the late collapse against Brentford and keep wondering how many more points we might need.
But in the middle of it all, when I wonder if we have the capability of actually pulling this off, I'll think about all those scarves raised up high above heads, that beautiful wall of noise that we have created on the battlefields of Nottingham and across the country. And I think about a team that were not much more than a heap of strangers only a matter of months ago, that soon might just become heroes.
The fight for survival moves to Stamford Bridge.
TRAVEL
RAIL: As you are likely aware, there is severe disruption across most of the network this weekend due to industrial action. This does not necessarily mean you cannot get a train but be warned that services are likely to be reduced, potentially non-existent, and are liable to be subject to delays and disruption.
On the East Midland Railway website, it carries the following message on their home page:
'Please do not travel by train if you are attending Nottingham Forest v Chelsea match or the Notts County v Chesterfield National League final as you will not be able to return home on the same day. The last train from St Pancras to Chesterfield departs at 15:32 and the last train to Nottingham departs at 16:05.'
While there are certain routes and trains that may offer a route back, taking a chance on these is definitely best avoided.
As referenced above, there is a minimum of 30,000 Notts County and Chesterfield supporters making their way to Wembley and this is also going to make trains very busy.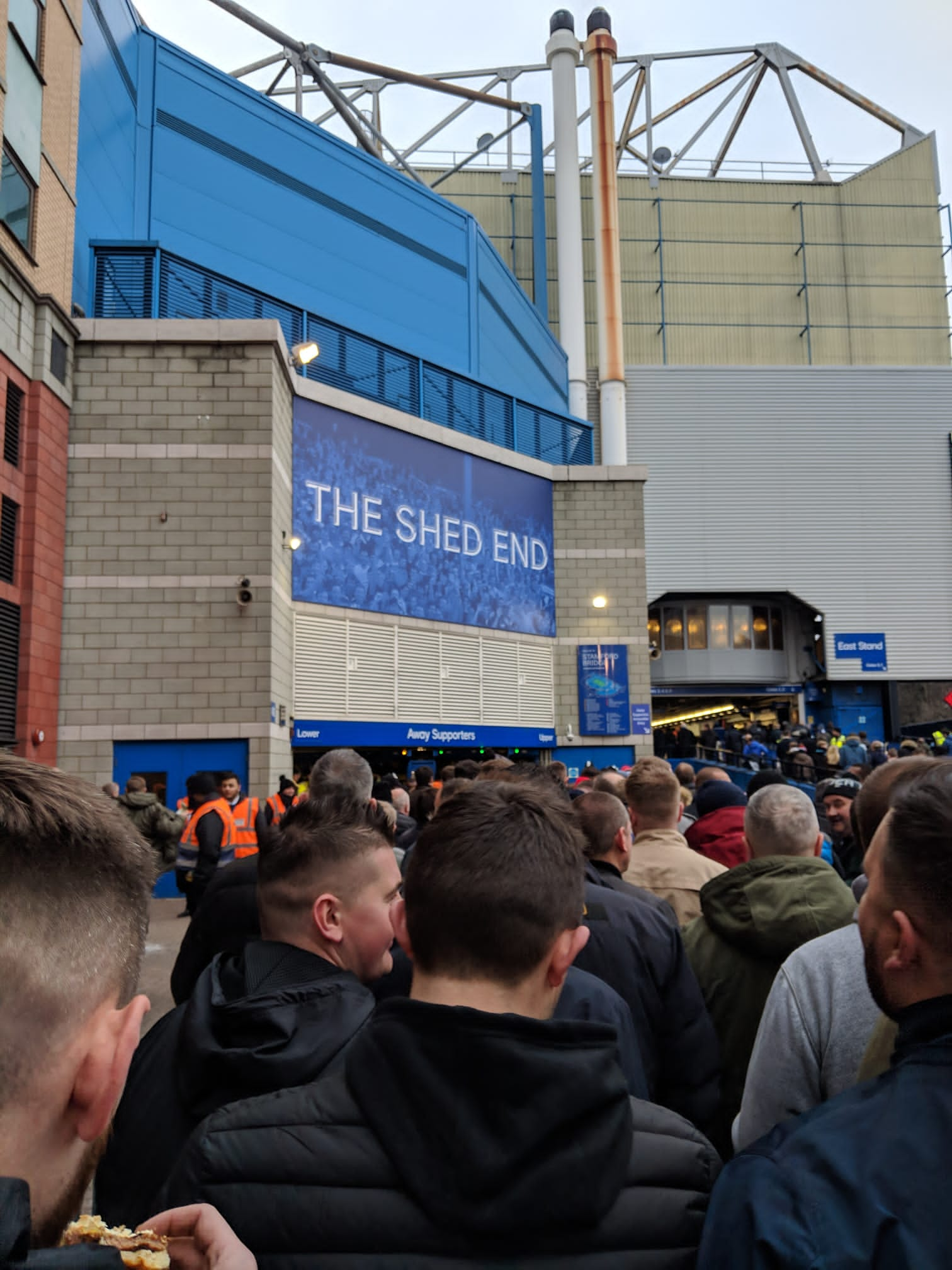 I understand that London underground and overground trains are unaffected by the strike. A comment from PC Matt Hero, Dedicated Football Officer for Chelsea FC:
'There is due to be a good service on the District Line which serves Fulham Broadway (closest to the ground) and Earls Court.'
ROAD: The result of the train strikes is going to mean lots more fans on the road, including those off to Wembley. Setting off may be worth looking at, not necessarily due to a busy M1, but because of parking spots in and around London being swallowed up. Below I've listed out a few options which may offer an option for parking on the edge of London:
Stanmore: Just off Jc4 of the M1 and usually a good and reliable option. However, with this being on the line that serves Wembley Park, our National League friends are going to be filling it up very early you'd expect. Even if you do snag a spot, you'll likely be braving big crowds on that line going to and from Wembley. Note that close to Stanmore is Canon Park which is the next stop down on the line and, although it has a small car park, will likely lead to the same issues.
Edgware: Another stop I've used a few times. Close to Stanmore and at the very top of the Northern Line.
Brent Cross: Also on the Northern Line, right at the bottom of the M1. Used to use this a fair bit as the Brent Cross Shopping Centre had free parking and had both Brent Cross and the nearby Hendon (on the Thameslink line) which are walkable. However, check this before travelling as new restrictions may be in place but with it being a massive shopping centre car park, spaces probably won't be as restricted.
Watford: Jct 6 of M1. A long way out of London, but probably a reliable means of leaving your car and having a relatively hassle-free journey in and out.
Cockfosters: Jct 5 or 4 – not used this one before but apparently it has a large car park and is at the very top of the Piccaddilly line which serves Earls Court direct which is close to Stamford Bridge.
M25 West options: If you are okay with heading around the M25 westbound, stations like Richmond, South Ealing, Wimbledon may offer options a little closer to the stadium.
Luton Airport Parkway: Situated just off Jct 10 of the M1 this option cuts down a fair bit of travelling in the car. Thameslink who operates services from here do have restricted services on Saturday but have a semi-regular service. On the Thameslink website it states 'Two trains per hour will run between St Pancras International and Bedford' which includes a stop at Luton Parkway. Note that this option can work out a bit more expensive as a return is around £12, plus a London underground / overground cost, but be aware that if travelling in groups of 3 or 4 you can get a third off the £12 return.
Finally – our Chelsea fan below has a couple of further suggestions which are worth a look.
Of course, the above ideas are not exhaustive and there may be some parking available close to Stamford Bride should you be willing to take a look or try and book a spot using a parking app before travelling.
PUBS
A comment from PC Matt Hero, Dedicated Football Officer for Chelsea FC:
'All the away pubs are in Earls Court. There are several premises there who will welcome away supporters. There are no away pubs in the immediate vicinity of the stadium; these will check tickets and deny entry to away fans. The Putney area as well as Central London are also available to away supporters.'
Speaking from experience, it is often difficult to get a drink close to Stamford Bridge and the Earls Court area will be the best bet if looking to drink closer to the stadium. There are a number of pubs in close walk of the underground station.
If going past the ground a bit further south Putney Bridge has lots of great pubs (as referenced in the recent Fulham away guide).
In the past we have drank at the Fulham Mitre which, although somewhat close to the ground, is likely far enough away not to fall under the 'home fans only' rules. Before the last cup game at Chelsea we also drank around Parsons Green, specifically the White Horse. It was mainly home fans but we had no issues drinking there.
On recent visits to Stamford Bridge, huge queues have built up before kick-off at the turnstiles. We suggest arriving at the away end as early as you can, by half 2 latest to avoid any delays getting in.
Q&A with Chelsea supporter Steven Heather
It's been a turbulent season for Chelsea. Are you at crisis point or just drastic teething problems under new ownership? 
Time will tell in my opinion, but it was always going to be a challenge with the change of ownership after the success of Roman Abramovic.  We had Thomas Tuchel when Boehly took over who was a rock during the upheaval of the takeover.  We don't know what went on behind the scenes, but it was a shock when he left.  So this season we've had a change of ownership (who have no Premier League experience) ,a new business model, change of coach (twice) and a lot of new players as well as changes throughout the club So the inconsistent season is not surprising.
The takeover by Todd Boehly last summer has been well publicised. While it might be too early to judge him, how would you rate his ownership so far?
The jury is out on this one currently.  He sacked the medical team and rehired them, so it shows a lack of maturity. He has made some changes around the ground celebrating the past to have a connection with the fans which has been good.
I do like the signing of young players and building for the future, but we also need leaders and players who have come through the ranks to have a good balance.  The new players have had to adapt to their new surroundings and the Premier League and that takes time. There was some panic buying at the beginning which led to a big, unbalanced squad which has been hard to manage when Graham Potter was in charge.
How are fans responding to Frank Lampard in this pretty miserable interim role? Is he culpable or just doing his best in difficult circumstances?
Frank will always be a legend and is Chelsea through and through. However, he cannot change what's broken in the short space of time he has so I do think it's a poison chalice for him. He has been brought in to reconnect the club with the fans and bring the players together.
He did well in his previous coaching role with us bringing the youth through on no budget and getting Champions League qualification. The fans love him, and he loves the fans so it is a good relationship in the interim. However, some feelings amongst fans that he is still too inexperienced to manage in the premier league currently and his tactics are questionable.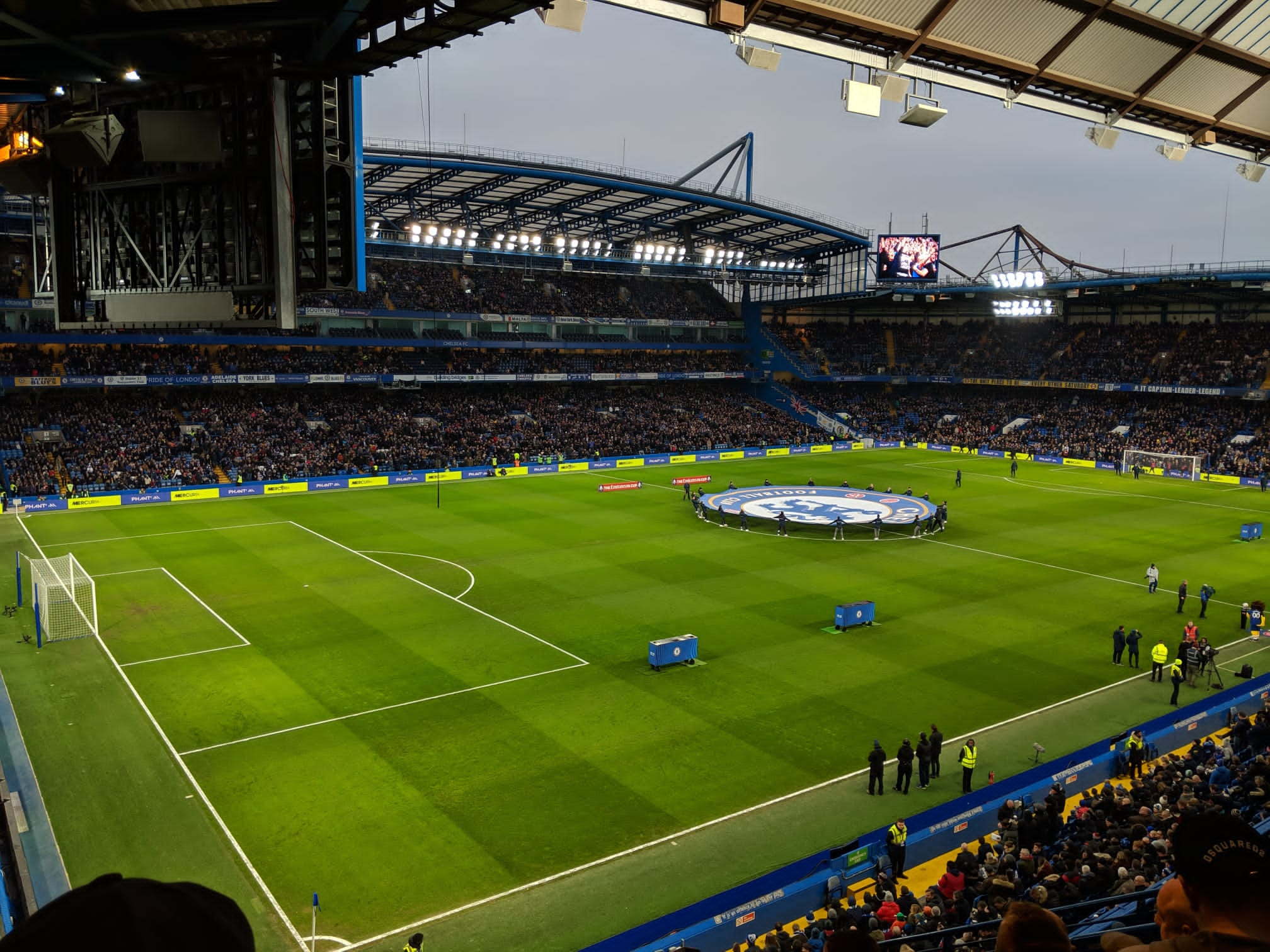 What's the latest on the potential plans to move to a new stadium / redevelop Stamford Bridge?
When Roman was in charge, we had plans approved and the designs looked fantastic.
As part of the new takeover, building a new ground is part of the deal. But the old plans have been shelved and there are plans to buy the land next to the ground behind the west stand.  I think we may hear more this summer, but I've heard that it can take up to five years to build.  So, it means relocating for that time.  I'd like to stay at the same site which I think is a big possibility.
What's the best way to reach Stamford Bridge on public transport from central London?
The best way is to get on the District Line tube and take the tube heading to Wimbledon or Parsons Green.
With the train strike occuring on Saturday, it's likely many more will be headed down in the car. Do you have any recommendations for parking, perhaps at stations further out that serve the stadium?
Parking is limited around the ground unfortunately and it's usually pay and display if you are lucky enough.   There is also some off of the Kings Road.  However, a recommendation would be near Southfields Station on the District Line and then get the tube heading into London to Fulham Broadway from there.
What about drinking options for away fans? Anywhere around the stadium that will welcome Forest fans?
There is the White Horse at Parsons Green which is about a minute from Parsons Green tube station.  If you want to eat, then I would recommend booking a table.  But the White Horse is a very relaxed pub with an outside area and fans mix there providing no songs are sung.
A number of away fans drink in the pubs around the Earl's Court area, which is only a couple of tube stops away from Fulham Broadway station. The Courtfield Tavern, which is almost opposite the main entrance to Earls Court Tube Station, is a particular favourite with away supporters.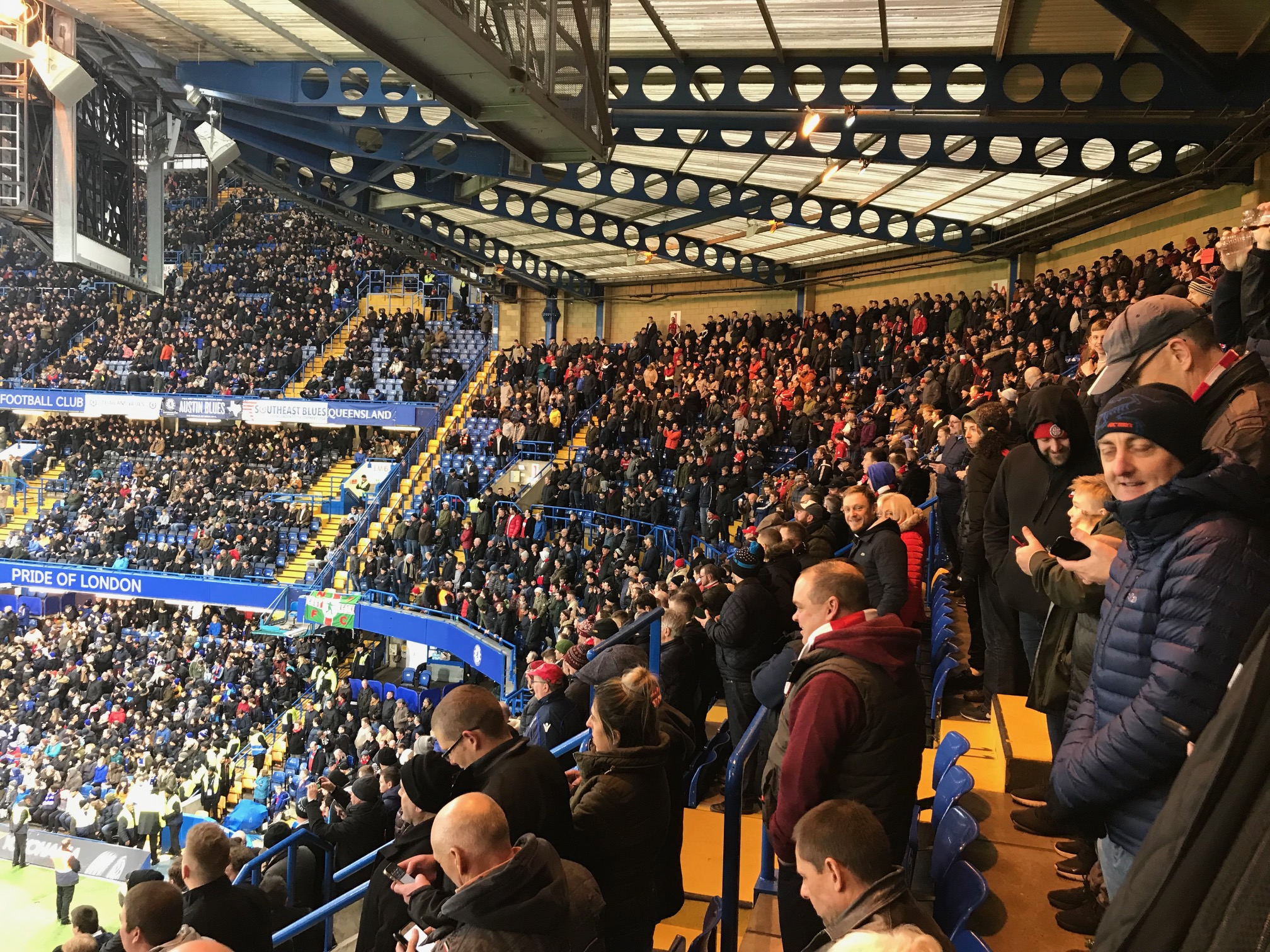 Finally – give your end of season predictions:
Where will Chelsea finish?
With the tough run in we have, I predict 13th
Who will win the league?
Manchester City
Which three teams are going down?
Southampton, Leeds, Leicester
Thanks to Steven for his insight from a Chelsea perspective.
To everyone travelling, have a safe journey and we'll see you there. And the best of luck to Notts County who will hopefully make it successive years of Nottingham triumph at Wembley on Saturday.
Up the Reds (but staying where we are now is just fine!)
Matt