FOREST AWAY: Chelsea, Saturday 2nd September – Fan Guide
A cynical stare at the August results could well produce a feeling of disgruntlement; three losses from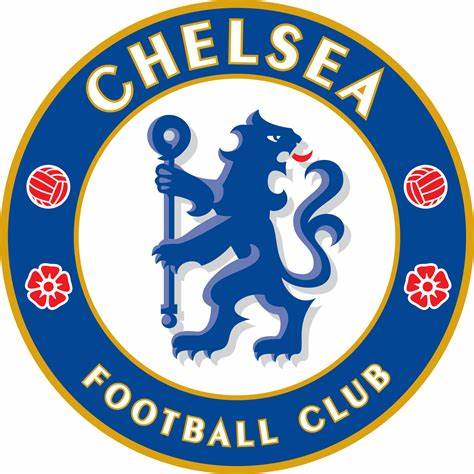 four isn't easy to dress up. But, the rather meek exit from the League Cup aside which featured seven changes to the starting line-up, it's feeling somewhat hopeful that we may be finding the means to compete on a better footing than we did last season. Visits to the Emirates and Old Trafford both resulted in nothing to show, but the disappointment etched on the faces of players and supporters alike told its own story. Away day collapses were a calling card of these sort of games last season and there can be optimism found both in our renewed desire to stay on our feet while the punches land and our willingness to go at them in search of goals.
Another recruitment drive has cranked into gear in recent days and will likely see further developments up close to the deadline; we can't possibly say whether we are well equipped or not but there is enough cause for optimism, despite the results. A somewhat resurgent Chelsea is not going to be the acid test for what we are about this campaign, but it can hopefully show further signs of us getting to grips with this sort of occasion.
TRAVEL
TRAINS: Once again industrial action on the railways is having a considerable impact on our away travel. Strike action is scheduled for Friday 1st September, but the knock-on effect will last across the weekend. The official advice from East Midlands Railway is as follows:
'Strike action will also effect EMR services by the RMT union on Saturday 2nd September. There will also be action short of strike action on this date by members of the ASLEF Union. We will be operating a significantly reduced service on the 2nd September. Only travel by rail is absolutely necessary and if you do travel, expect severe disruption.'
 ROAD: As a result of the disruption on the train network, it is likely that the roads will be busier than usual but hopefully nothing too heavy. It should also be anticipated that the usual North London tube spots like Stanmore and Edgware of Jct 4 of the M1 will be busy. These are still worth a look, but we'd suggest giving yourself a few options because nobody wants to be driving around Greater London aimlessly looking for parking.
A list of potential options below, which is certainly not exhaustive:
Stanmore: Just off Jc4 of the M1 and usually a good and reliable option. However, with this being on the line that serves Wembley Park, our National League friends are going to be filling it up very early you'd expect. Even if you do snag a spot, you'll likely be braving big crowds on that line going to and from Wembley. Note that close to Stanmore is Canon Park which is the next stop down on the line and, although it has a small car park, will likely lead to the same issues.
Edgware: Another stop I've used a few times. Close to Stanmore and at the very top of the Northern Line.
Brent Cross: Also on the Northern Line, right at the bottom of the M1. Used to use this a fair bit as the Brent Cross Shopping Centre had free parking and had both Brent Cross and the nearby Hendon (on the Thameslink line) which are walkable. However, check this before travelling as new restrictions may be in place but with it being a massive shopping centre car park, spaces probably won't be as restricted.
Watford: Jct 6 of M1. A long way out of London, but probably a reliable means of leaving your car and having a relatively hassle-free journey in and out.
Cockfosters: Jct 5 or 4 – not used this one before but apparently it has a large car park and is at the very top of the Piccaddilly line which serves Earls Court direct which is close to Stamford Bridge.
M25 West options: If you are okay with heading around the M25 westbound, stations like Richmond, South Ealing, Wimbledon may offer options a little closer to the stadium.
Luton Airport Parkway: Situated just off Jct 10 of the M1 this option cuts down a fair bit of travelling in the car, but this is a rail service so please be mindful that it will be subject to the disruption covered above. Thameslink have warned of restricted services on Saturday but have a semi-regular service and note that 'Trains start later and finish earlier'. Note that this option can work out a bit more expensive as a return is around £12, plus a London underground / overground cost, but be aware that if travelling in groups of 3 or 4 you can get a third off the £12 return.
Finally – our Chelsea fan below has a couple of further suggestions which are worth a look.
Of course, for those wishing to get closer to the stadium there may be some parking options walkable to Stamford Bridge. Again, some advice on this in the Q&A below.
PUBS
Pubs around Earls Court are the suggested area for away supporters. See the below comment from the Dedicated Football Officer, PC Matt Hero, at Chelsea:
'We do not recommend any other area apart from Earls Court for away fans. There are plenty of pubs there for use (Prince of Tek, Earls Court Tavern, Courtfield Tavern etc). the pubs in and around there should have capacity for away fans. Anything around Fulham Broadway/Parsons Green check tickets and its unlikely that away fans will be admitted.'
 For the game at the end of last season, many of us congregated at the Prince of Tek which is very close to Earls Court (head left and its across the road after 100 yards). This
was a great venue with two floors, but it quickly got full, and the bar staff couldn't cope. This seemed to be the de-facto choice as it was the one option near the station that opened earlier than the rest. A little later there was plenty of other good choices.
Give yourself 20-30 minutes to walk to Stamford Bridge from here.
There are various other options, either in central London or a little closer to the stadium. Kings Cross / St Pancras is a usual place for Forest fans to stay around off the trains but this may change due to the train strikes. Last season we suggested Putney Bridge near Fulham which has some decent pubs and isn't too far away.
Q&A with Chelsea supporter Steven Heather
It's early days but how has the start of the season been for Chelsea and life so far under Mauricio Pochettino?
As you say, it is early days, but the initial signs are positive.  We had a lot of issues last year, one of which was our fitness.  A lot of players were not happy with the pre-season under Thomas Tuchel and then we had the issue with too many players at training under Graham Potter.
This season, we have trimmed down our squad and Pochettino has put the squad through their paces in pre-season and so far, we look a lot sharper, moving the ball quicker with more fluidity.  The players have quickly bought into his philosophy and the squad seem to be happy again and Pochettino has bonded the squad and the club together quickly.
I was very happy when we appointed Pochettino as I enjoyed the way his Southampton and Spurs sides played football (even though it pains me to admit the latter!) and he is working in conjunction with the club to move it in the right direction, identifying those players to move on and those areas of the squad to improve.

Both of our teams have been under the spotlight in the last year or so for our heavy spending. Are there any signs that such drastic transfer activity is going to pay off?
I still believe that Chelsea's long-term plan will pay off, identifying young players, most of which are established internationals already.  I'm not saying every one of them will work out, but supporters have to patient as I now believe we have the right Coach in Poch, and he needs time to work with them whilst also bringing through our academy players.
As much as we will miss European football this season, it will be a bit of a 'reset' season for us, allowing Poch more time with the squad on the training ground so I am looking at the bigger picture.  In my opinion, you can bring in all the best players in the world, but you still need the right coach and set up that will make the squad successful.
We've taken Andrey Santos from you on loan for the season? Plenty of good things are being said, and he did make his debut in the cup against Burnley this week, although he's barely had a kick yet in English football. What can we expect from him?
You have signed a gem there; I really rate this guy!
I really hope that he gets the game time with you as I was very impressed with him even before his very successful pre-season with us.  I was honestly left disappointed when he went on loan for the season as I was really looking forward to seeing him with us, but I believe he has gone to the right club to develop and get to grips with the premier league.
For a 19-year-old, he is very strong, mature, passionate, and quick in the centre of midfield and he has already made his senior debut for the Brazil national side.  Poch has already said that he is in his future plans, so I am just glad he isn't playing against us so don't get any ideas about signing him permanently!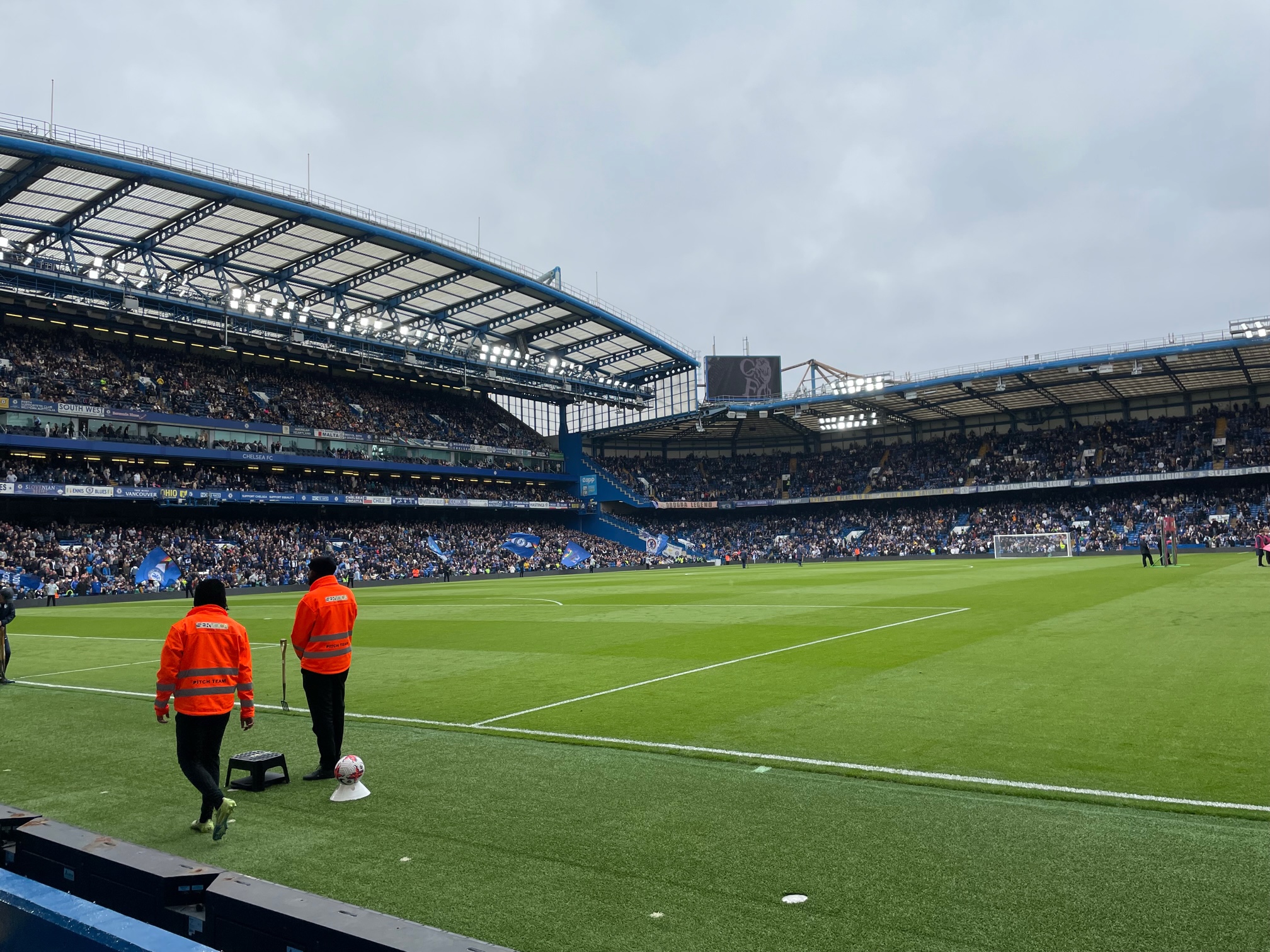 Another Chelsea player that has been linked with a move to Forest is Callum Hudson-Odoi? Is it likely his time is up at Stamford Bridge, and would he be a good signing for, let's say, a bottom half Premier League team?
This is a tough one for me as he is aa local boy who has come through our academy that showed so much promise when he broke into our team and I really want him to succeed with us, but a new challenge would benefit him in my opinion.
It is hard to believe that he is still only 22 years old as it feels like he has been around for years and don't forget he has made a few senior England appearances in 2019 and looked very impressive.  He unfortunately had a very serious injury and since then, he hasn't hit the same high standards.  He went on loan to Bayer Leverkusen last year and only made 14 appearances and didn't set the world alight.  I really hope that the injury he had won't affect the rest of his career and I just feel that he is one of those confidence players who needs a run of games.
He could thrive at a new club and under a good coach who shows him the support he needs so I do think that he would be a very good signing for you.
As with our visit to Chelsea back in May, another rail strike is disrupting travel plans. Are there any good shouts for Forest fans looking to park up either close to Stamford Bridge or at a tube / overground stop further out?
Parking is limited around the ground unfortunately and it's usually pay and display if you are lucky enough.  If you are going to try to park near the ground, I suggest the roads adjacent to where the away coaches park off of the Kings Road (use Bagleys Lane as a reference point).
However, a recommendation would be near Southfields Station on the District Line and then get the tube heading into London to Fulham Broadway from there which is four stops.
When we spoke last season, you suggested away fans look to drink around Earls Court. Is that still the case and is there anywhere closer to the stadium which might welcome away supporters?
Earls Court is still where the majority of pubs will let in away fans, but there is the White Horse at Parsons Green which is about a minute from Parsons Green tube station which has a covered garden area and serves a lot of different beers.  If you want to eat, then I would recommend booking a table.  The White Horse is a very relaxed family pub where the fans mix and swap stories as long as no songs are sung.
To get to the ground from there, you can either walk for about 10-15 minutes or jump on the tube where it is only one stop to Fulham Broadway.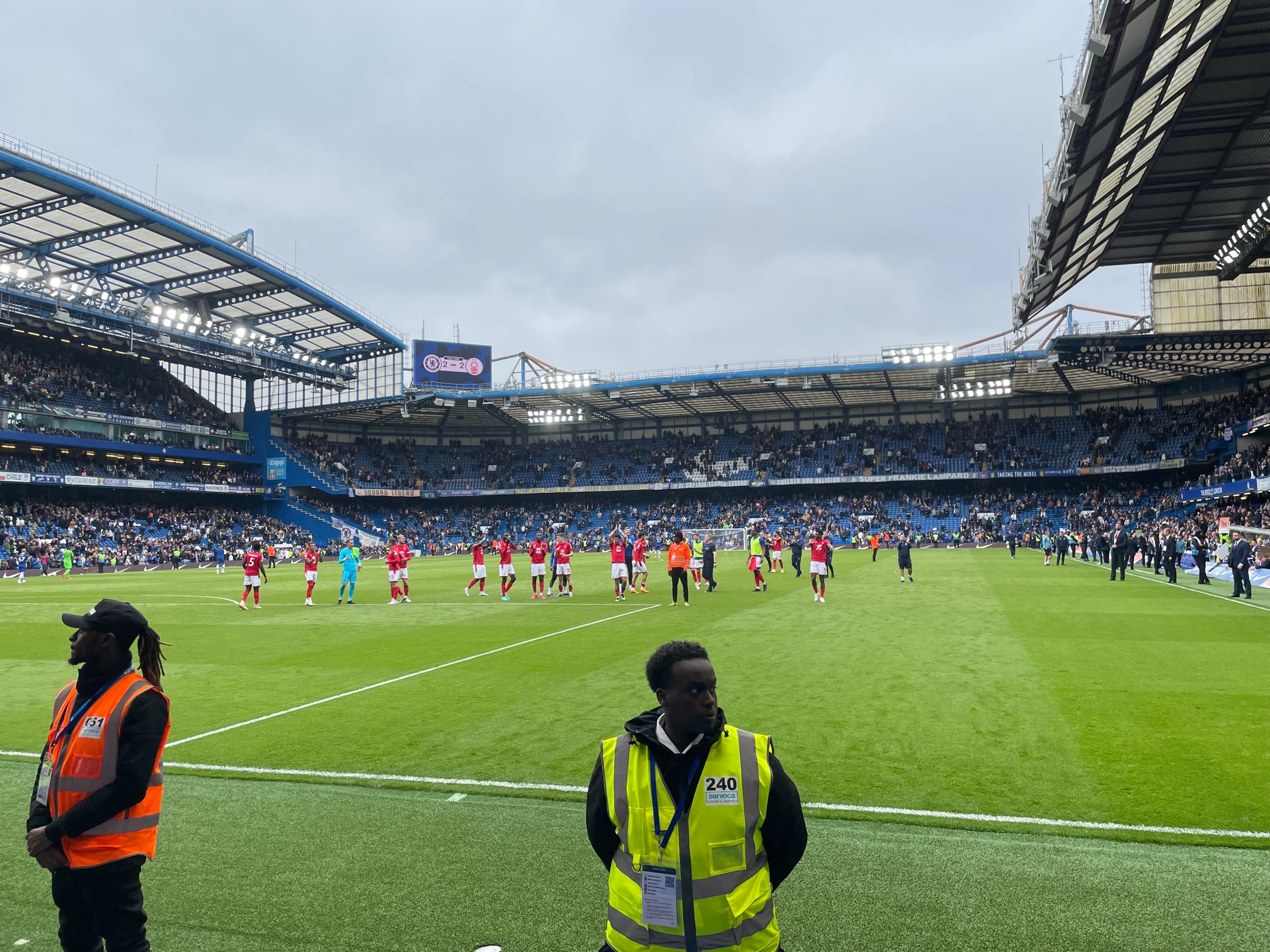 Finally – what are your predictions for Chelsea and Forest this season?
 I still think that we are 1 or 2 years away from being serious title contenders.  Top 4 would be a very successful season for us after last season and winning the league cup or FA Cup would be great for our young squad to win its first trophy together.  But realistically, I can see us being in the top 6 which would still be a good season for us as a club rebuilding and moving forward and with a squad that is work in progress.  I can see this squad being very successful in years to come but it is small steps to get there.
As for Forest, I can see you finishing just below mid-table as it is also a work in progress with all of your new signings.  You have that first year back in the Premier League under your belt and that experience along with your new signings will help you push on up the table.  I wish you a very successful season (apart from the games against us of course!).
Thanks to Steven for his contribution to this edition of the away guide.
See those of you travelling at Stamford Bridge.
You Reds
Matt