FOREST AWAY: Crystal Palace, Sunday 28th May – Fan Guide
It's been nice to reminisce over the last few days. The proverbial putting the feet up and smiling through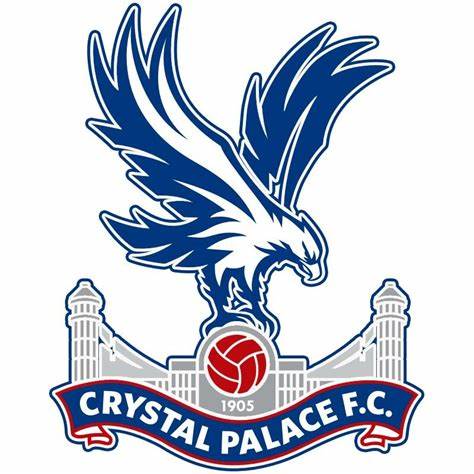 what has been a tough but rewarding campaign. I can even look back at Brentford away now without wincing too hard. Everything; every point and every kick in the teeth, was steering us towards a joyous victory over Arsenal.
I can remember saying last summer that, in the end, we got promoted the way we needed to. In the Wembley sunshine and with Nottingham rejoicing in the Old Market Square. Quite unbelievably, for a football club that has made a right hash of these big moments over the last 25 years, it went and happened again. We survived in the manner that we needed to, as it was always going to unfold – in front of a frenzied and howling City Ground. Cooper's Fortress.
Great pride should be taken by everyone connected with the club for the decision to ride through this as one. It's a lesson for us going forward of just how important it is, but a lesson for all clubs and all fanbases. It is support, not just as it should be but beyond anything else I've seen. It's a phenomenon.
How far we have come from everyone saying ours was a set of fans who would routinely turn on their team after twenty minutes. At the City Ground, the fanfare is hugely deserved but our away support – for what we have been subjected to at times – should also take great heart, because it's not been easy. That defining period in the away end at Leicester and in the days that followed, the outpouring of adoration after the dismal night at Elland Road. That noise at the end of the game at Stamford Bridge when the players just seemed to watch on in awe. Milestones, not just of a season, but of an entire generation.
And so here we are, the last away day and the final game of a turbulent season. '30 signings' will hopefully echo around the away section for an age and we can all bask in the simple pleasure of a rather meaningless game. A Party at the Palace.
To end, for this final edition of 2022/23, we have pulled together a Forza Garibaldi group vote on some of the important questions across the season, mainly around our away days.
Here are our collective answers (of course, with Palace excluded through no fault of their own):
What has been the best away stadium we have visited this season?
Goodison Park won a majority, mainly because of the old style stadium. On the other end of the scale the new Spurs stadium gathered a few votes. City, Arsenal & Newcastle also registered.
What away ground had the best atmosphere?
Elland Road came out on top with Newcastle not far behind. Only Villa & Arsenal were others that were noted.
What away ground had the worst atmosphere?
A real split of opinions – West Ham, Spurs & Chelsea all claimed multiple votes with mentions for Everton & Fulham
Best away game?
Not exactly a wide field to choose from here given our awful away record. Southampton, understandably, came out on top narrowly ahead of Chelsea & Everton. Liverpool, Blackburn, Newcastle, Bournemouth & Brighton all claimed single votes.
Which fans were the most welcoming?
By a landslide, Newcastle. Honourable mentions to Man United, Villa, West Ham & Fulham.
Favourite away pub?
Almost everyone gave different answers here, so a few stand-out mentions to The Brick near Goodison (pre-Liverpool), The Bulls Head and the Pilot at Brentford, Victoria Comet at Newcastle, the Railway Tavern at Liverpool Street (pre-Spurs) and pretty much all pubs on our Thameside pub crawl before Fulham (definitely repeating that next season).
Moment of the season?
Full-time at Arsenal (obviously). Also references to Johnson's goal at Goodison and the victory over Leicester.
Best new signing?
Votes here for Danilo, Felipe & Awonyi but Morgan Gibbs-White was a clear winner.
Forza Garibaldi Player of the Season
Morgan Gibbs-White
TRAVEL
TRAINS: The most straightforward route I can see is Nottingham to St Pancras at a cost of £60.50 using the splitsave option via Trainline.com. Even though it's Sunday trains are pretty regular and there is plenty to choose from with the later kick-off.
Coming back, allow at least an hour to get out the ground and back up to St Pancras. The 19:35 look like the first feasible one to make, should you be looking to get straight home. Just keep in mind that if using the above splitsave fare you will need to travel back via Kettering. After that, there are trains via Kettering at 20:05, 20:35 and 21:35. The final service is at 22:32. All take around 2hrs.
Going across to Grantham / Peterborough may save a few quid but currently look a similar price and involve the extra train from Nottingham.
Getting to Selhurst Park is pretty straightforward; there are a few potential stations to head to that all serve the ground:
Norwood Junction (see enclosed map which shows station top right) – 12 minutes on the overground line from London Bridge (bit more on London Bridge in the 'Pubs' section below.
Thornton Heath – 25 /30 mins on the overground line from Victoria
Selhurst (see enclosed map which shows station bottom left) – 30 mins on the overground line from Victoria
ROAD: Regular readers of this guide should have this section imprinted on your memory now, given the frequency of our away days to London just lately. If trains are not feasible then here are a few options that might be worth considering:
Stanmore – Just off Jct 4 of the M1 and a really easy spot to park and jump on the Jubilee line. Just note that the League 2 Play-Off final kicks off that day at 1:30pm. Wembley is a few stops down and so the car park may be packed, and you could feasibly get caught up in busy trains around the stadium.
Edgware – Just down the road from Stanmore but on the Northern Line. You can also get a direct train to London Bridge from here.
Luton Parkway – Close to Jct 10 of the M1, we have used this a few times now and it's a very easy way in that cuts down on the driving. Trains are very regular into St Pancras and take between 22 mins and 40 mins. A standard return is £12.50 but in groups of 3 or 4 group saver discounts can be applied.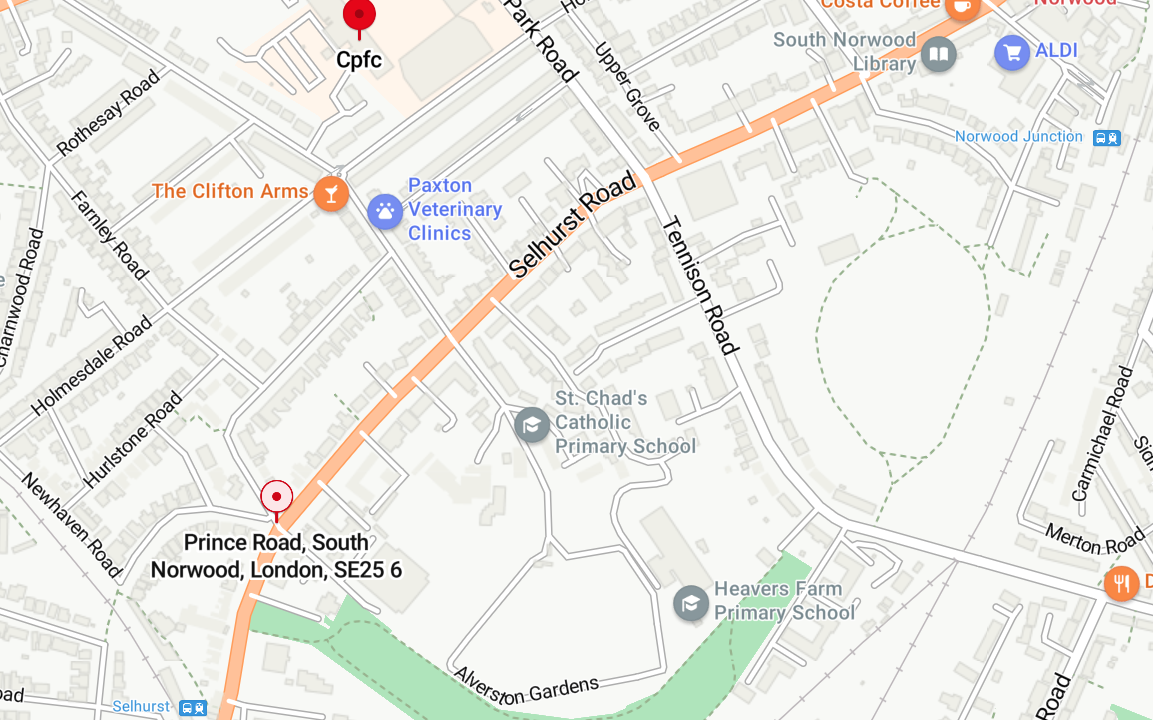 PUBS
We are advised by P.C Rob Glozier, Dedicated Football Officer for Crystal Palace, that The Prince George near Selhurst Station will accept away fans – see the enclosed map. The Atlantic Bar should also but, at the time of publishing, this had not been confirmed. I'm also struggling to pinpoint where this is, but it will be in the proximity of the stadium. Our Palace fan below points out a few more possible options.
We will be at The George across from London Bridge station. Some of you will have been here before as it's a usual meeting spot before Millwall, but it also serves Selhurst Park well. As mentioned above, trains from London Bridge to Norwood Junction take around 12 mins.
Trains run at the following times:
14:12
14:42
15:12
15:42 (this is last one to make kick-off)
The George has a big, enclosed courtyard plus an outside bar. It'll be a great spot for a gathering to see out the season. Plus, there are numerous other pubs in the area.
Q&A with Matt of the Team Called Palace podcast
For a little while now, Forest fans had been looking at this fixture with some trepidation. Going into this game already safe wasn't something many of us considered as a possibility so we are all looking forward to coming down to enjoy the game. The campaign for Palace has been over a little while now after your resurgence under Roy Hodgson. So is Sunday Roy's farewell or is him staying in post next season a possibility?
It is a possibility, yeah. Roy has done an excellent job since he returned the club. It's not just the results – it's the way that we've been playing.
Personally, I would like to see us appoint a younger manager with the next couple of years in mind but, if that person isn't available this summer, then we could do a lot worse than sticking with Roy.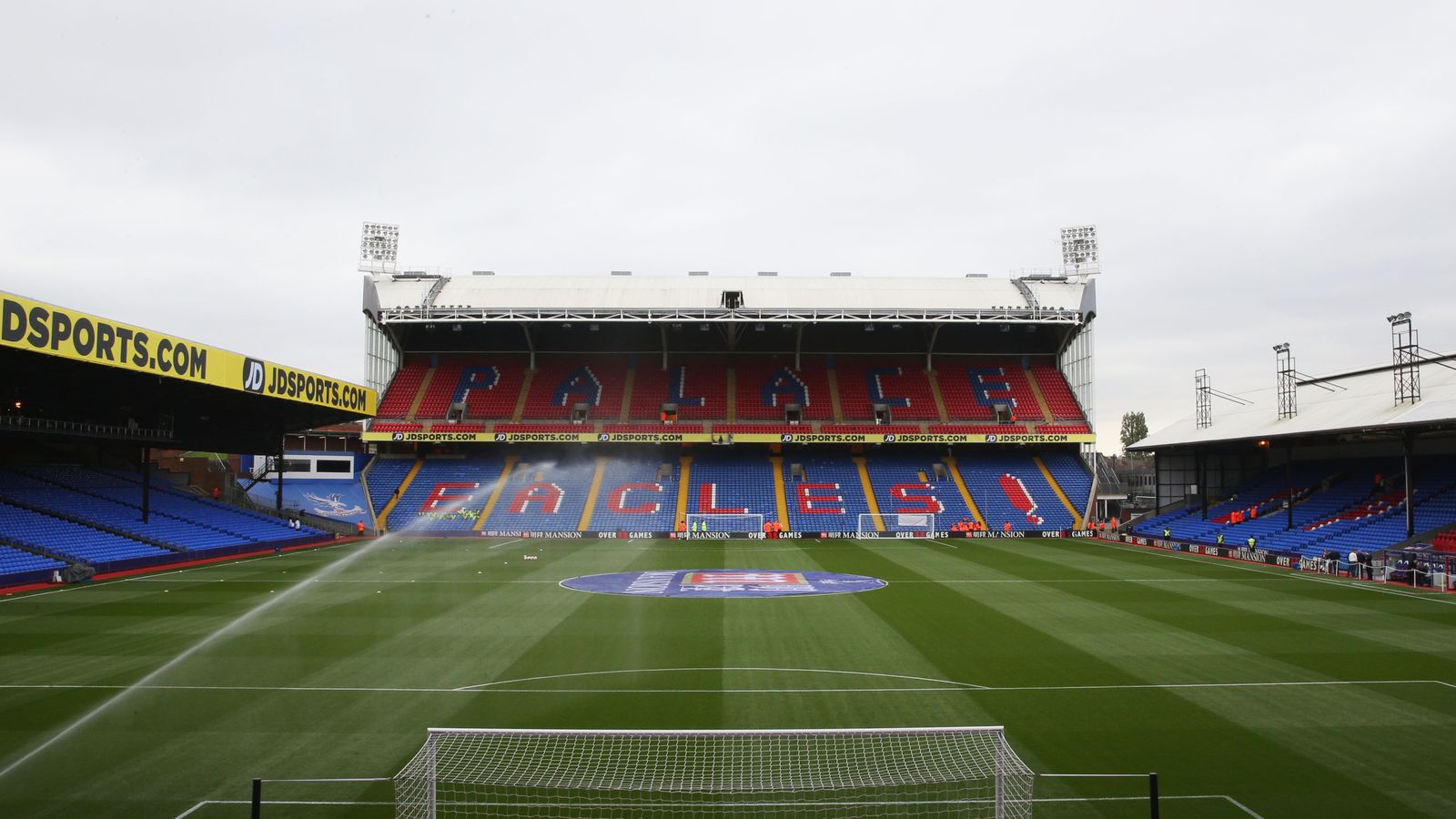 What kind of summer is ahead for Palace? Is a major upheaval anticipated or a tweak to what you have?
I don't think there will be a major upheaval, but there will be a few changes. The likes of James McArthur and Luka Milivojevic will move on, while we're still waiting to find out if Wilfried Zaha will be at the club next season.
If Wilfried does leave, then that's a bit of a game-changer!
How has the season compared with early season expectations?
In all honesty, I think we're roughly where we expected to be – we just didn't expect the ride to be quite so bumpy! After a really promising first season, it was a shame to lose Patrick Vieira, but our form after the World Cup break was unacceptable and he paid the price for that.
One of the biggest disappointments was our FA Cup exit at the hands of Nathan Jones' Southampton.
Due to Palace's success in remaining a Premier League club after promotion in 2012, it's a been a while since our last visit. Are away supporters still housed in that corner of the side stand, and what's the atmosphere been like across the season at Selhurst?
Yeah, away fans are still in the Arthur Waite. It's not the best view in the world (especially if you're at the back or the sun's out!), but I reckon you'll still have a good day out.
The atmosphere at Selhurst Park isn't quite what it was when we first came up, but that's what ten seasons of being a lower mid table side in the Premier League does to you.
Nevertheless, it's still better than most.
What's the best way of reaching Selhurst Park on public transport and getting away again afterwards?
I can recommend going to London Bridge and then out to Norwood Junction.
Where would recommend Forest fans head for a drink before the game? Anywhere close to the ground which will welcome away supporters?
There are a number of fairly local pubs such as The Builder's Arms, The Cricketers and The Prince George. Just remember that you're down south so everything costs more!
Any parking suggestions? Perhaps any nearby stations to leave the car and head in on tube / train?
There's a decent amount of residential parking, but most of it is a 10-15 minute walk from the ground.
As you know, Selhurst Park is an old ground in a very populated part of London. It's not one of these new stadiums surrounded by roundabouts and car parks!

Finally – we've been asking fans who have contributed to this guide recently about who they predict will get relegated. It gives me no small amount of pleasure to do this one final time with absolutely no chance of Forest being one of the answers, so who do you think are joining Southampton in the Championship next season?
I would be very surprised if Everton didn't beat Bournemouth at Goodison Park, so I'm expecting Leeds and Leicester to join Southampton in the Championship next season.
Either way, we'll be having far too much fun to care, won't we?!
Thanks to Matt for his Palace insight.
Thank you too to you all who have followed this guide throughout the season, and to all the fans who have contributed. Special thanks to PC Simon Travell of Notts Police who regularly provides advice and puts us in touch with his colleagues across the country to help provide informative detail for us to share.
While it will never get the same recognition as some of the more visual things we create, we are pretty proud of this – I'm not sure there is anyone else who produces such a detailed article tailored to their team's away games. Once again, we have produced an edition for every single league and cup away match. We hope it's been informative and of some use. It shall return for the 2023/24 Premier League campaign!
See everyone at Selhurst and hope you all have a good summer.
Matt