FOREST AWAY: Derby, Saturday 28th August – Fan Guide
Nottingham and Derby are locked in a perpetual struggle to assert authority, dominance and ultimately,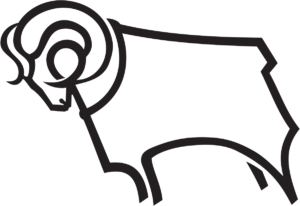 the cultural and moral high ground over the other. Derby boasts of its status as birthplace of the industrial revolution, thus precipitating Nottingham's booming lace market. It developed its reputation for engineering excellence by establishing itself at the heart of the British railways system, then carried this high on its shoulders into the twentieth century with Rolls Royce and Bombardier maintaining this fine tradition. It is the home of Joseph Strutt, the revolutionary ideas of Erasmus Darwin, the altruism of Florence Nightingale, the art and vision of Joseph Wright and Joseph Pickford and the famous nails of Belper. It is the self-styled underdog of middle England.
Nottingham was not immune to the industrial era factories but forged its reputation on rebellion, or at least, being the centre and home for those that wished to kick and push at the boundaries.  The most famous of these is obviously Robin Hood, the socialist sympathising rebel who made it his business to get right up the noses of the ruling gentry by redistributing wealth according to each's needs.  Nottingham Castle, home of Robin Hood's antagonist the Sheriff of Nottingham, was the focal point for the beginning of the English Civil War in 1642 and was soon commandeered by the Roundheads who opposed Charles I. In his revolutionary footsteps followed the Luddites: not the backwards and resistant to change conservatives often thought to be but the protectors of artisan craftsmanship. The trail-blazing Eric Irons, fighting for justice and equality by becoming the first black magistrate in England and Helen Watts, founder of the Women's Freedom league, both found a home in Nottingham. Writers Alan Sillitoe and D H Lawrence challenged traditions by telling the stories of the children of the industrial revolution – the angry young men of the working class.
Derby and Nottingham: similar but different. Of the same cloth but cut, styled and modelled into different garments. Yet for all this, they remain tethered to each other, persistently agitating to define themselves as distant and different to the other while forever remaining a mere sixteen miles from each other. Served by different rivers but appropriately linked by the Brian Clough Way, they are two teenage brothers kicking and screaming at each other, desperately wanting to assert their independence while refusing to acknowledge their many similarities.
**
'It's that time again, when I lose my friends, go walkabout, I've got the bends from pressure,' goes the opening line in James' song, Come Home.
It is indeed, that time of year again. The last time we scored a goal at Pride Park in front of fans was when Ben Osborn smashed home. No, really. Joe Lolley and James Garner have scored in consecutive 1-1 draws but we weren't there to see them so must question whether they really happened. Here are some statistics outlining how woeful Nottingham Forest's record is at Pride Park since it opened in 1997: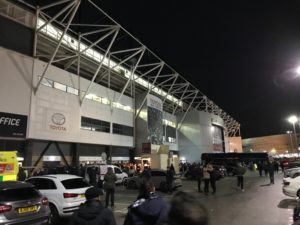 *It took 3 games/247 minutes to score a goal at Pride Park (Gareth Williams in the infamous 4-2 coffee cup game)
*It took 6 games/606 minutes until Forest took the lead at Pride Park (own goal by Emanuel Villa in the infamous Stuart Attwell game of 2008. The lead lasted only 11 minutes as Villa then equalised)
*It took 9 games until Forest won a game at Pride Park thanks to Rob Earnshaw's 79th minute winner. At this point, Forest had led at Pride Park for a grand total of 22 minutes in 9 games/810 minutes
*By the time Forest chalked up their second win at Pride Park thanks to Ben Osborn's winner, it was their 13th game at Pride Park and had still only spent 43 minutes in the lead from 1,170 minutes – just 3% of time in the lead.
*As it stands, Forest have played 19 games/1,710 minutes at Pride Park and led for only 171 minutes. In other words, Forest have been in the lead at Pride Park for just 10% of all games played.
(Statistics include the inaugural 'friendly' Brian Clough Trophy game in 2006)
All of which makes the Earnshaw and Osborn moments even more special, to be cherished and snuggled up to in the cold, dark and lonely nights, or trips home from Stoke. Stoke wasn't much fun. Nor Coventry either.  Nor the home games against Bournemouth or Blackburn. It's not been much fun for a while, has it? Anyway, it's Derby. Pretty much anything can happen at Pride Park, no matter how ridiculous. Sit back and enjoy/tolerate it as best you can.
TRAVEL
TRAIN: There are generally three services an hour from Nottingham and some are as quick as 21 minutes, others take over half hour with a change required at East Midlands Parkway. A cheap day return is £8.10. As tempting as it is to jump on without paying just be mindful of barriers / spot checks at the Derby end. People have been stung before. We are informed by by @NottsPolFootball that the dedicated 'special' service will be the 11:17 consisting of five carriages.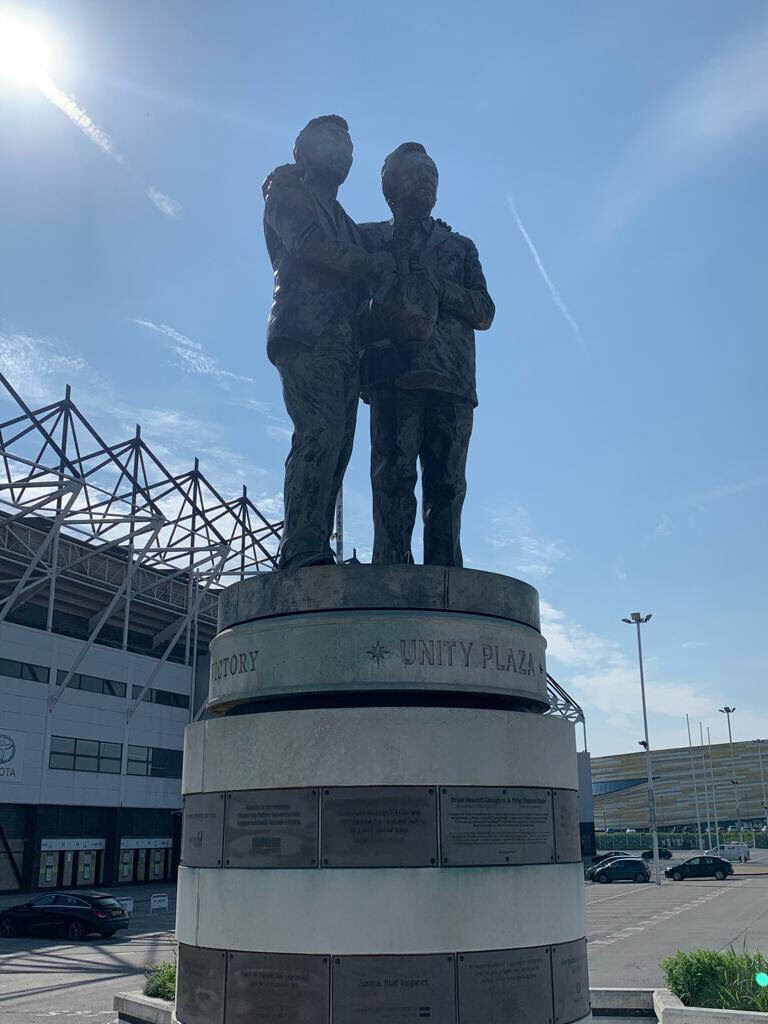 After the game there will be a dedicated service at 14:49 departing from Platform 6 – this will have five carriages. After this there will be another direct service at 15:24.
CAR: I found some joy in recent years by finding spaces to park in the residential streets off Nottingham Road, north of the A52. Then walk down Meadow Lane, over the footbridge and follow the crowds. Sadly, the old and derelict Fireplace building has finally been knocked down) but McDonalds, KFC and Burger King mark your way. Huge apologies if this area is now permits only.
Without being able to vouch for this there may also be parking at or close to the Navigation Inn mentioned below but this is not certain.
BUS: We have a bus departing from the Trent Navigation. The pub will open for us from 08:30 and will be serving breakfast cobs early doors. Due to demand we have now increased this to a double decker bus and there are some further spaces available.
Cost is £10 per person and you would need to be at the Trent Nav ideally by 10:45am albeit most will be there earlier. The bus will head straight back to the Nav after the game. If you wish to book on then please contact us on social media or at ForzaGaribaldi@hotmail.com.
Pubs
Previously supporters disembarking at Derby previously be pointed to The Tiffany Lounge but it would seem that it has now ceased trading. We have been advised by @NottsPolFootball that the Emerald Wine Bar (previously the Mansion) will now be the default option and is recommended for those in Derby before the game. This is pretty much next door to the Tiffany Lounge and, as shown on the enclosed map, can be reached by walking up the road across from Derby station.
Another option for away fans is The Navigation Inn which is away from town on the other side of the ground. The Harvester and The Merlin are other options within close proximity to Pride Park but are not designated away pubs and are likely to be full with home supporters.
We have been informed by the police that there are no definitive plans to be escorting fans from the away pubs but this may change depending on pre-match behaviour. This will also apply to those arriving later on trains and looking to head to the stadium. In past years there has been issues with the later trains being rounded up and missing kick-off due to slow escorts. Although this hasn't occurred on our last few visits do give yourself enough time.
Q&A with Derby County Blog (@derbycountyblog)
We all know the broad brush strokes about what has been going on at Derby – there's no need to provide us with every single gory detail, but generally speaking, where does the blame lie? Mel Morris? The EFL? Erik Alonso? 
I've given up on trying to read the runes and sift through the 100-page legal documents, to be honest. Bottom line, it is definitely Morris' fault. As the old song goes, he fought the law and the law won. He thought he was being smart by using his inventive accounting techniques – which in his view, did not breach profit and sustainability rules – but in the end, they got him and now they're nailing him and us to the wall.
The irony is that the EFL are clearly intent on hounding Morris out of the game and Morris is equally desperate to cut his losses and get out, but until the process of punishing the club finally grinds to a close, nobody is going to step in to takeover.
Personally, I will never forgive Morris for entertaining Alonso, who was so patently a bullshitter that it was painful to see. I'm proud of my friend James Hare, who finally unmasked him as a charlatan by spotting that a TikTok video Alonso had tried to pass off as his house was actually a post he'd ripped off from a Los Angeles estate agent. Derby fans could smell it a mile off, even if Morris couldn't.
What is the best possible outcome of the whole mess? And what is the very worst-case scenario?
The best-case scenario is that the EFL disciplinary process is brought to a conclusion this month, a new buyer is found soon after and the necessary long-term rebuild begins in the January transfer window. The worst-case scenario is that Morris walks out, withdraws his funding and allows the club to plunge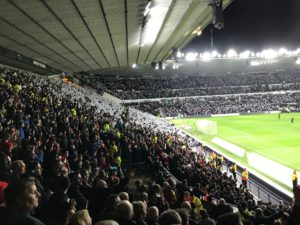 straight into administration. However, probably neither of those extremes will happen and consequently, we will stay in limbo for months and that off-field stasis will probably result in our relegation.
But whatever happens, however long or short the process of resolving the current crisis is, there will be a Derby County after Mel. Plenty of other clubs have suffered through periods where they were mismanaged and have ended up in the third tier. It's actually kind of miraculous that Derby haven't been relegated below the second division since 1984, when you consider that almost any club of our size you care to name has done the walk of shame in the intervening decades – including Forest. It's our turn now, in all likelihood. But even if that's the case, we'll be back.
Wayne Rooney has been busy and brought in what, on paper at least, looks like a bunch of experienced players who might be able to do a job. It's obviously a little too early to tell but how are things looking on the pitch? Is there any hope that you might defy everyone's relegation predictions?
Not unless we can get the embargo lifted. There aren't enough players. Rooney has tried hard to bring in the best possible signings he can and we do have Jason Knight and (further down the line) Krystian Bielik to return from injury, but unless half-a-dozen or more genuinely Championship-standard players can be recruited, we'll almost certainly finish in the bottom three. On top of insufficient squad depth, a points deduction for P&S breaches still can't be ruled out, at the time of writing. 
It's difficult to judge Rooney given that he is working under such extreme conditions, but have you seen anything to suggest that he will develop into a very good manager? After all, the slide outwards the bottom at the end of last season was alarming. 
Agreed, very alarming. A particularly aggravating pattern developed at the end of last season of taking the lead in games and then losing them, which reeks of managerial inexperience. By that point, he was truly all at sea. But we survived and Rooney basically continued doing the job because he wants to and knows that Mel isn't going to sink more millions into paying him to leave.
That said, I do have some sympathy for Rooney. He could have walked away at any time and nobody would have blamed him for it, but he simply refuses to give up on his ambition. Because we are now underdogs of biblical proportions and everyone's expectations have rightly been set at zero, survival this season would be hailed as a terrific achievement (unless the embargo is lifted in time for normal player trading to resume, of course).
To be honest with you, it's simply a relief to know that Rob Hulse, Matěj Vydra and Chris Martin are not going to score against us in this fixture. And Colin Kazim-Richards is injured too. (Still wouldn't rule out one of these somehow still bagging a goal to be honest though.) We've actually got a chance of winning this one, haven't we? Or is it a case of the rulebook being thoroughly defenestrated?
Thanks for reminding me of the good old days, when we had strikers.
Unless there are any more injuries that haven't come to light yet, Derby do have a capable starting eleven at the moment, which is competitive at this level. We know that the first team will all be rested for the league cup tie at Sheffield United in midweek, so the key players will have a free week to rest, recover from the Hull and Boro games and then prepare for Forest, who sit bottom of the table after four straight defeats at the time of writing. The statistics for Forest's loss to Stoke were staggeringly poor, so it's clear that you have serious problems of your own to deal with.
There is a little bit of quality in our side. Ravel Morrison is a player who can certainly change a game and has defied preconceptions by applying himself professionally so far. Louie Sibley is another big talent, best used as a second striker, who plays with a lot of fire in his belly (too much, at times). With those two together on the pitch, we have a goal threat. Along with Sibley, Max Bird and Lee Buchanan have emerged from the academy to become genuinely good performers at this level. He's not the best technician you'll ever see in a midfield, but Graeme Shinnie is nevertheless cherished for his work ethic and commitment.
Everyone understands the sharp limitations to what we can achieve with the squad we have. There are some gifted youngsters starting their breakthrough from the academy, who can provide exciting moments, but we can't expect too much from them too soon and on the whole, the squad is savagely limited by the transfer embargo. Our centre-back pairing has a combined age of 75.
But the players are pulling in the same direction, giving it everything they've got and they know exactly what is expected of them when they run out to play in an East Midlands derby. Despite the troublesome bigger picture, they have managed to boost everyone's morale by stringing together a couple of results (and clean sheets) and there's absolutely no reason why, eleven v eleven this weekend, we can't beat Forest. We also know that doing so would surely put an end to Chris Hughton's tenure, assuming he survives until the weekend, of course.
This is the 14th consecutive season we have both been in this godforsaken league. Are you sick to the back teeth of playing us and the whole circus that surrounds the fixture? Or are such fixtures the ones we live for?
I love (to hate) the fixtures and would really miss them if they weren't in the calendar. However, I do believe that both clubs should be aiming much higher than the parochial Brian Clough Trophy.  It is ridiculous that neither team has been in the Premier League for so long, while other clubs without anything like the same level of support seem to be able to get their act together and get promoted.
I assume that it will be an East Midlands derby which finally sees me off. I just hope I pop my clogs while celebrating a winner, rather than being sent into the afterlife by another abysmal Stuart Attwell penalty decision. If that f***er ever gets named as VAR for a Derby-Forest game, I reckon it will be curtains for yours truly.
Thanks to Derby County Blog for his insightful responses.
Dave