FOREST AWAY: Everton, Saturday 20th August – Fan Guide
Following promotion, among the endless positives that our new-found Premier League placing would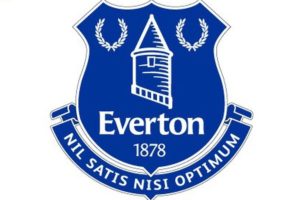 provide, it was repeatedly drummed home about the chaos that fixture changes was going to spread chaos. And yet here we are with consecutive Saturday 3pm away games! Today (Friday) it's exactly 1,000 days since the last time we had back to back away fixtures in the traditional Saturday slot. Broadcaster led changes will clearly start to bite in the days that follow but it's great to find ourselves starting with some Saturday afternoon away trips.
Goodison is a stadium I've always wanted to visit, one of those famous old grounds that hasn't changed since the last time many of you were regularly following Forest around the top league. An Evertonian friend of mine describes it like many of the lower league grounds we have spent the last few decades visiting, but this is right at the top of the fixture list for me. With a new stadium on the horizon it will be nice to get to see it in person at least once.
Hopefully it will be a rewarding visit in all sorts of ways.
TRAVEL
RAIL: With major strikes planned across the network on Saturday and even though some skeleton services may be in place across the system, the advice from operators is to avoid travelling by train.
ROAD: Because of the aforementioned train strikes, many will travel by car so expect busier than normal roads. The usual route will be the A50 through Stoke and onto the M6 to junction 22 and onto the M62 into Liverpool. Alternatively, the M1 / M62 for those who live a bit further north may be preferable. Post code for Goodison Park is L4 4EL.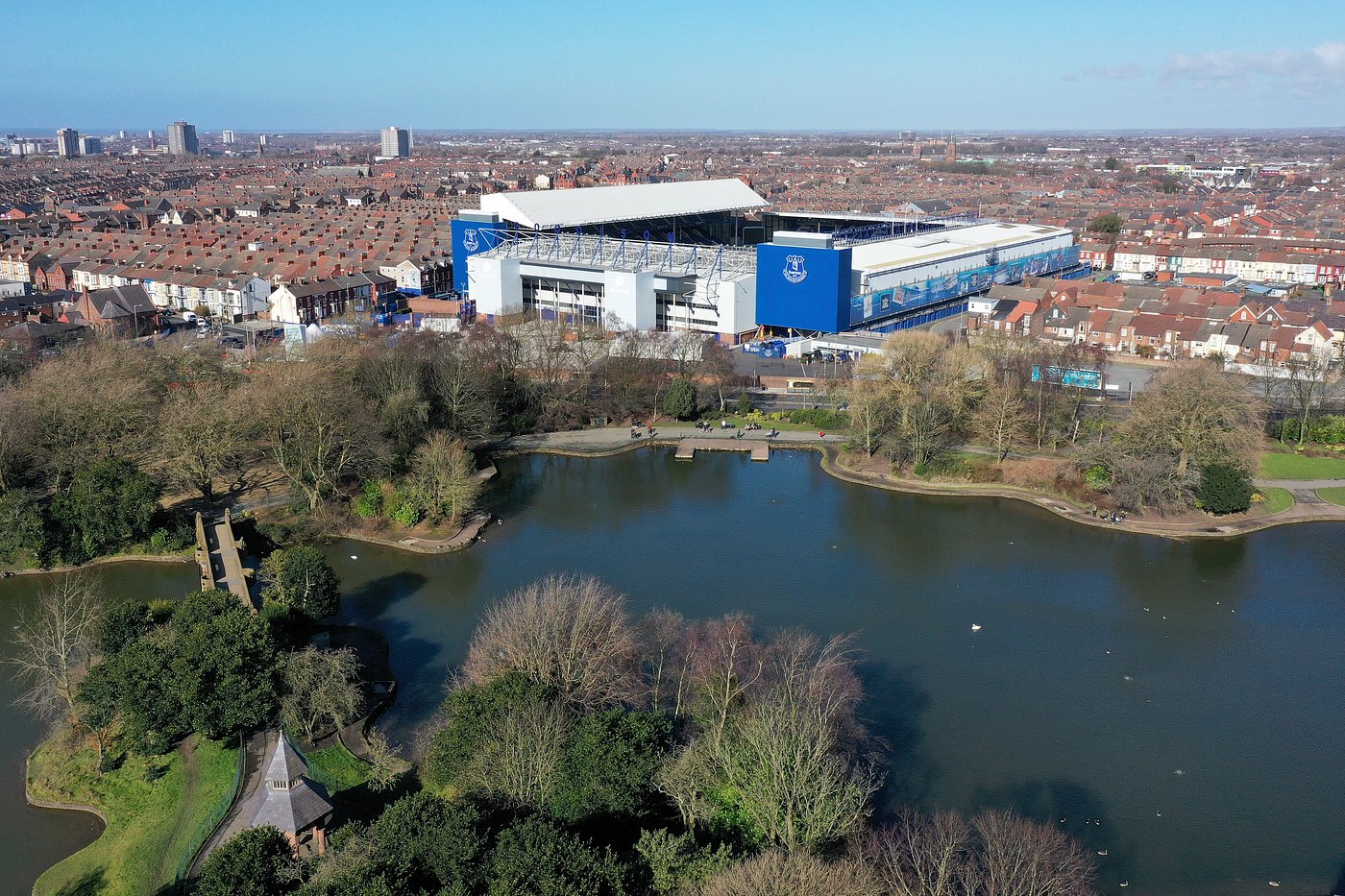 PARKING: We aren't blessed with parking information other than we have been advised that are permit schemes in operation around Goodison. There is apparently some paid for parking near Stanley Park and there are likely to be plenty of other paid for options. Think about using the Just Park or park on drive type apps which may throw up some reliable options.
Some local knowledge we have discovered points to a residential areas behind the Mons Stonehouse pub. See the enclosed map. The streets south west of the venue – Sidney Road, Gonville Road, Downing Road – may offer some parking options although I'm afraid we can't verify this. It does sound like you'll need to be there early to get a spare space too. From here you are about a mile from Goodison and maybe on the wrong side for getting away again. A slightly more suitable area to hunt for parking may be on the Anfield side of Stanley Park. The roads off Pinehurst Avenue might offer some possibles but this is largely based on hearsay.
As ever, staying clear of the stadium and having a walk in and out may prove to be better, certainly if that involves sticking close to your main road out of Liverpool.
Another option is to head into Liverpool and use the normal multi-storey type places. There is a 919 bus service from Commutation Row which drops off on Walton Lane near the ground and this services will take you back to the city centre afterwards. Of course, there is the option of a taxi too.
We are taking three buses up and will be stopping off at the Game Bird near St Helens. We have contacted everyone booked on regarding plans and departure times.
PUBS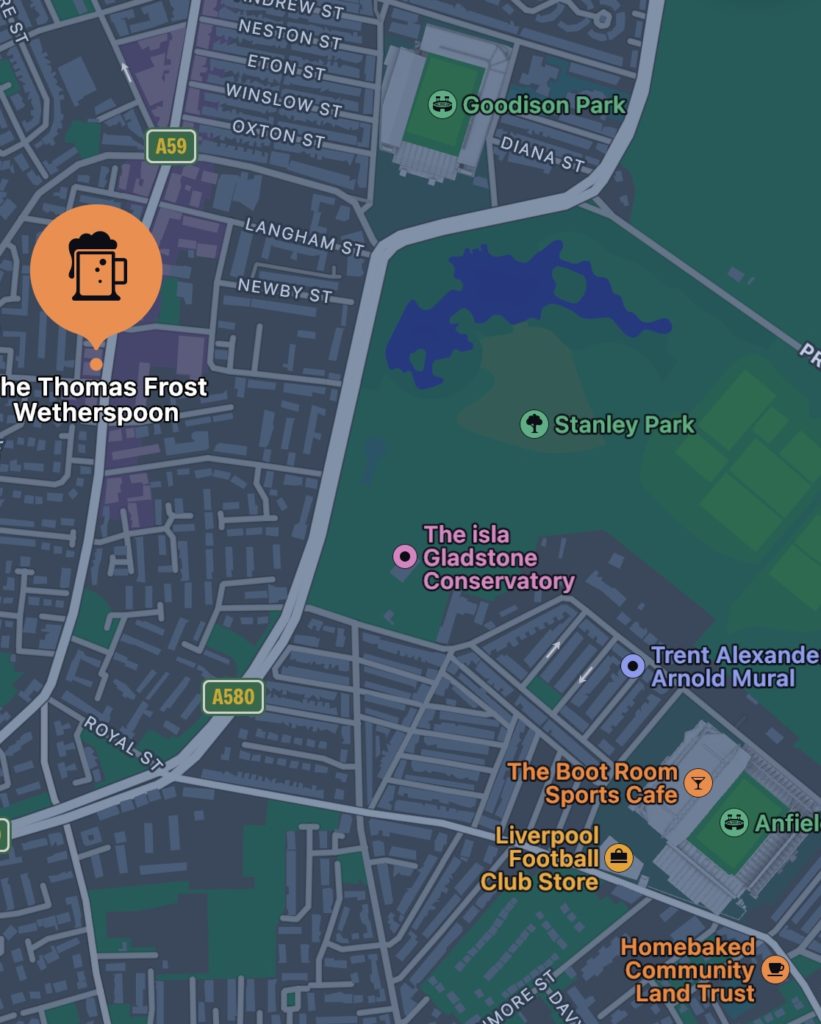 The two suggested options close to Goodison Park are Arkles which is close to Anfield. It's feasible that drinking around Anfield may offer up some good options but we aren't aware of anywhere else specifically that will welcome away supporters. Arkles is not a dedicated away pub but seems the clear choice of a place to head to. There is also the Thomas Frost Wetherspoons which is on Walton Road and only a five-minute walk from Goodison. This is likely to be a mix of home and away fans.
The Winslow Hotel right next to Goodison may also admit away fans – we aren't certain Forest fans will be allowed in but it's a place with historic links to the club and even pre-dates Goodison Park so could be worth a look.
If you are able to find yourself in the centre of Liverpool before or after the match, then you won't go wrong. There are no official restrictions on away fans and there are some wonderful pubs and bars. It's also worth a wander down the front of the docks past the Liver Building and the Beatles statue. It's a huge shame that the trains are down this weekend as it will likely prevent many getting into the city.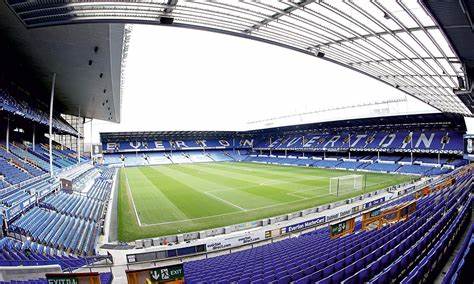 Q&A with @Ped7 from @ToffeeTVEFC
We asked Ped from Toffee TV a few questions, I've known Ped since I met him and Baz from Toffee TV over in Dortmund whilst they were having a look at rail seating over there.
Everton have had quite the turbulent couple of years, what are your thoughts on your ownership and also the Manager Frank Lampard?
The general feeling on Lampard is pretty positive, he took over from our universally hated last manager, so the bar is pretty low. He also got behind the fans when the fans started organising to create the atmosphere we saw at the end of last season, which without we wouldn't have survived.
The ownership is a bit more complicated, but the general feeling is Moshiri will sell up once the stadium is built.
We first met in Dortmund when you were having a look at their South Stand Rail Seating, are Everton actively looking to get this introduced?
The Club will introduce Rail Seating in the new stadium, but I think it's a huge opportunity missed not having it in the final years at Goodison. Fans stand in the Gwladys Street anyway and it would leave a huge impression going into the new ground.
On the new stadium, I've just watched the recent update on Bramley-Moore Dock Stadium and the plans really do look incredible, are you proud of what's to come?
Its going to be amazing and I really can't wait. It's the reset the club has needed for a long time and a chance to show the world how big the club can be, it will also move the club on financially, so we aren't in debt to the owner or struggling with FFP.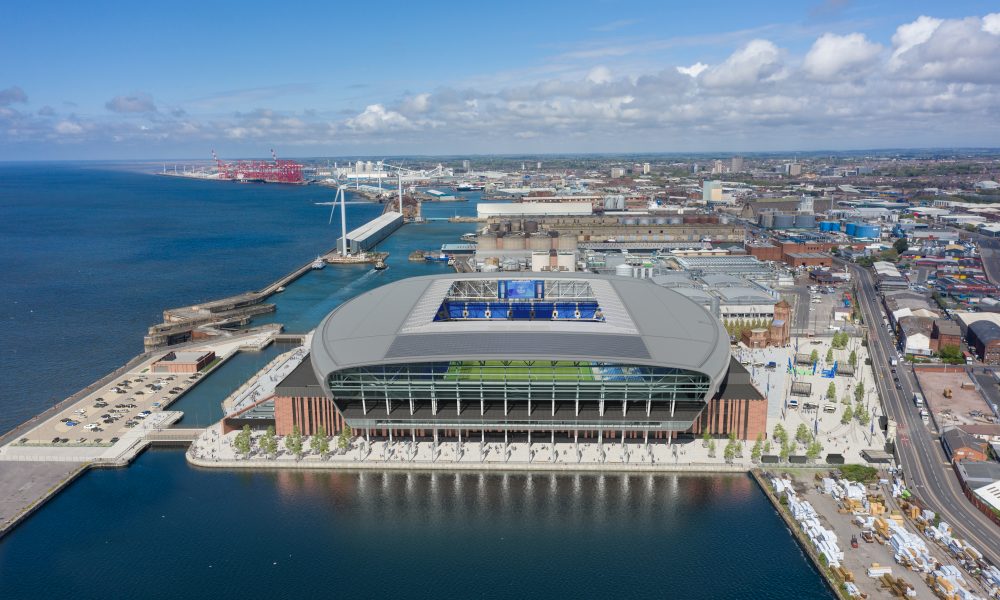 It was widely reported on that amazing atmosphere you created at the end of last season which was suggested to have played its part in your survival. How much do you think that helped?
The atmosphere kept us up, its as simple as that. The fans had to step up as things had been stale at Goodison for a while, there were a lot of nerves, which led to anger but it had to stop and once it started, it couldn't be stopped.
Any thoughts on Forest?
I followed Forests journey last season with so much excitement, the turn around and the atmosphere created really made it a story which deserved to have a happy ending and I'm delighted it did as Forest were very much a part of my childhood football journey.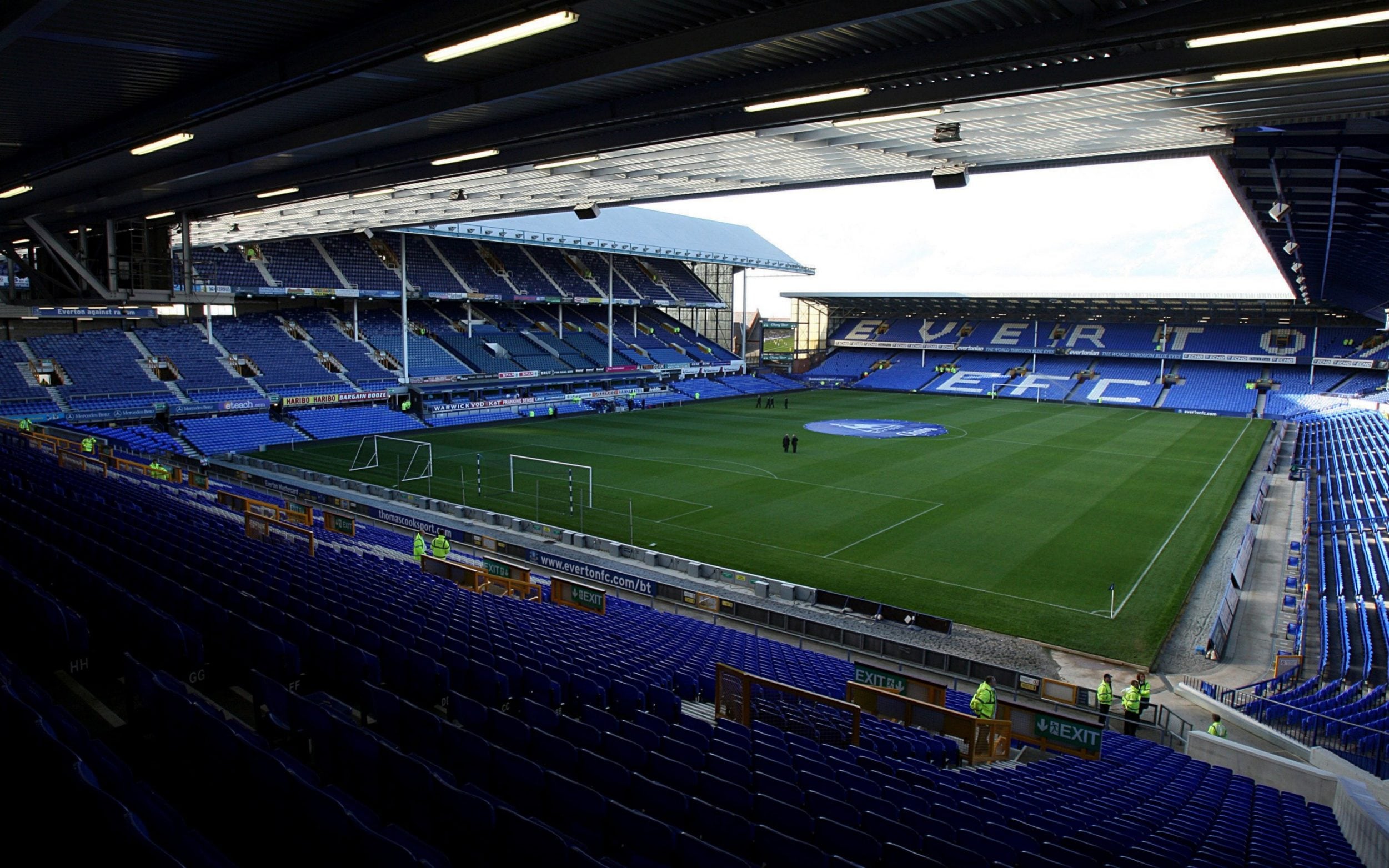 FINALLY, WE ARE TRYING TO ESTABLISH HOW DIFFERENT PREMIER LEAGUE CLUBS ALLOCATE THEIR AWAY TICKETS. FOREST HAVE MADE SOME SURPRISING DECISIONS AND A LOT OF LOYALTY HAS BEEN OVERLOOKED. HOW DO Everton SELL AWAY TICKETS? IS IT BASED ON LOYALTY POINTS, MEMBERSHIPS, BALLOTS?
At Everton it pretty much a closed shop for away tickets.  There's no charge and it's based on pure loyalty.
See you there.
Greg.