FOREST AWAY: Fulham, Saturday 24th August
Each year at some point in June when the head honchos at the EFL release the fixture list for the season ahead there are normally three things I immediately do: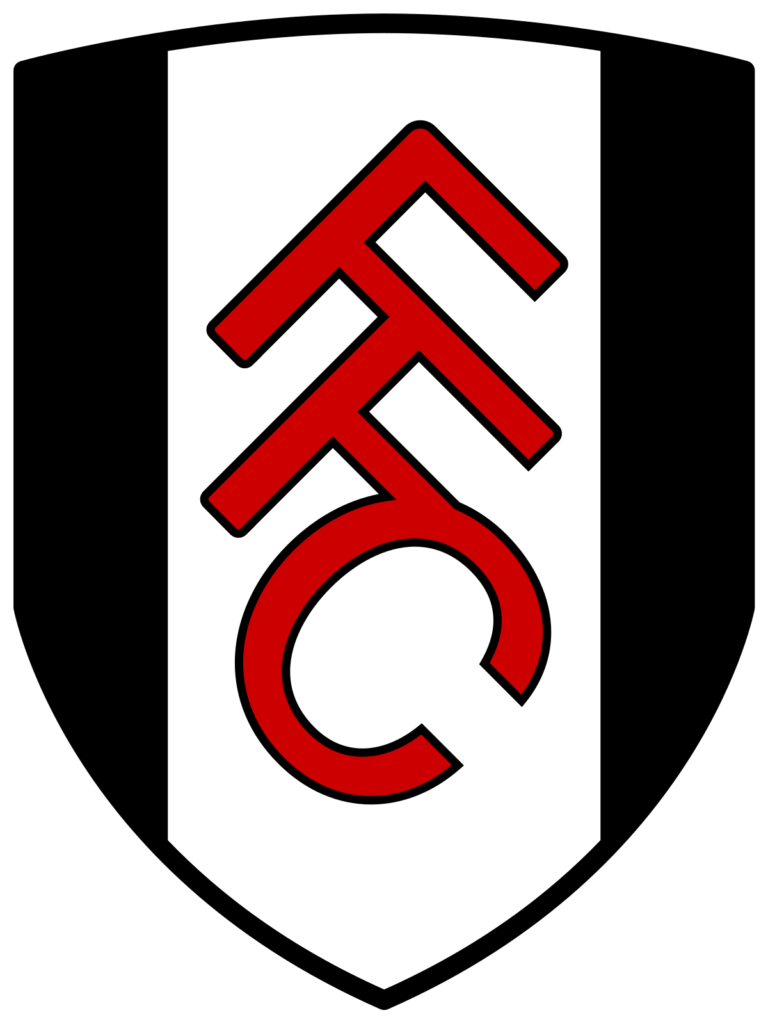 1. Check when we are playing our good friends down the A52
2. Scan the Christmas fixtures to see how I can break up my trip home to spend quality time with the family with some even more quality time down at the City Ground
3. Where and when Forest are playing in the Capital
We are really fortunate this year to have 7 games in close proximity which gives a chance for southern based Reds to cheer on the boys whilst not having to set off 5 hours before kick-off! The supporters club in London, the London Trickies, has enjoyed a brilliant couple of years with both membership and activity growing. As recently as last week we had 50+ fans cheering us on in the Sports Bar & Grill, Marylebone, our new home, as Forest battled to a well-deserved draw against Leeds. For me it's really enabled me to enjoy following Forest from further away with a group of people who are just as passionate but are unable to often attend live matches. I've made some great friends and we've been able to organise some brilliant events over the past couple of seasons. The infamous Nelson Oliveira vs. Derby night will live long in the memory as will laughing our socks off as we turned over Arsenal in the FA Cup and silencing a pretty sizeable group of 'Gooners' at the same time.
This week is a huge one for us as we have 2 of our local matches in Charlton and Fulham. Both of these are typically superb away days and the only regret is that Charlton is on a school night as it's normally a cracker. At the time of writing we have just come off the back of a 3-0 win over Birmingham and the mood seems to be pretty good. Early season thoughts are that we look a lot more solid and robust than previous seasons and we aren't going to be a pushover, particularly in midfield where we seem to be stocked with some absolute 'units'. Still looks to be a little bit of clicking to do going forward, though the shackles appeared to come off against Birmingham where we tore them the proverbial 'new one'. Hopefully this continues into the late Wednesday evening and we are coming back from The Valley with 3 points in the bag.
We then very quickly turn our attentions to Fulham, an away day for me that is probably my favourite of the year. Craven Cottage is a beautiful old ground, on the banks of the river, surrounded by plenty of quality watering holes (sounds quite familiar actually…). For fans coming to the game, from Nottingham or more locally, I've tried to pull together a few bits of info which might help:
Travel: Trains are rather a nightmare as there no trains into Kings Cross which is usually the cheaper route. A return direct into Kings Cross is very expensive.
Travel in London is always at risk of disruption so before you set off check Travel for London (a.k.a. TFL) for full updates. I also believe that Kings Cross station is closed over the Bank Holiday, though St. Pancras is unaffected. Once you make it to London, Fulham is relatively accessible and has a few different ways to get there. You can make your way to Waterloo station and get the overground to Putney which is then about 20 minutes or so walk to the ground. Alternatively, the underground is a good option, with both Parsons Green and Putney Bridge (both on the District Line) also short walks.
For drivers there is some street parking around but definitely worth researching before setting off and leaving yourself plenty of time pre-match to find yourselves somewhere to park.
Pubs: Where to begin? We will be setting up shop at the Coat & Badge, a few minutes walk from Putney Station and open from 11. There is a sizeable beer garden out the front and the weather is looking good for the long weekend. Beyond that there are plenty of other options. We drank in the Temperance pre-match last year which is closer to the ground, near Putney Bridge station and has plenty of space whilst being away fan friendly. The Rocket in Putney is a good Wetherspoons and has plenty of indoor and outdoor seating. Opposite the Temperance are both the Golden Lion and King's Arms. All of these pubs are 20 minutes or less walk to the ground and all are very good options, so you won't be short on choice!
Finally, we've caught up with our friends Fulham Focus (@Fulham_Focus) for a quick Q&A to get to know our opponents a little better.
What's happening in terms of development at Craven Cottage?
To Fulham fans the ground is everything. It's very unique with so much character and heritage. The owners knew that a move away from Craven Cottage to build a new stadium simply wasn't an option for the supporters so they've looked for a way to evolve what we already have. Plans have been going on since 2012 when Al Fayed was the Chairman and due to its location (interfering with the River Thames) it was a lot more complicated to get over the line in comparison to your everyday stadium expansion. Parts of the ground are listed and can't be touched but we are currently knocking down our Riverside Stand and building a very fancy, glass fascia, typical Riverside appeal stand. At the moment you can only access the ground via the front and this new design will mean that you can do a full lap around the outside of the stadium and access the Riverside itself on match days. The capacity is rising from 25700 to 29700 but the big advantage of doing the work is the hospitality it'll provide the club long term as the old stand was limited in space, bars, restaurants etc. Plus it secures our long term future at the Cottage which for the majority of our fans is more important than the division we are playing in. They reckon it'll be finished in 2 years but for now we are reduced to 3 stands until its completed.
You had a strange season last season where you seemingly spent a huge amount of money but struggled to get any momentum going. Where did it go wrong?
There's two sides to the £100 million we spent last summer. On one hand, the club needed to inject a huge amount of cash in order for us to have a fighting chance. Despite having a wonderful team under Jokanovic when we were promoted, 6 of those players were loanees who returned to their parent clubs, plus we lost Ryan Fredericks on a free to West Ham. So the core of what made us good was quickly dismantled before preparation for the Premier League had even begun. The other side to this is that we invested in the wrong type of players. The one thing our squad lacked was Premier League experience but instead of signing Prem veterans to guide us through a relegation dogfight, we tried to be clever and go for the fancy players in the French League who had even less experience of Top flight English football than our current crop. So, it became a case of the blind leading the blind and there was no guidance or leadership from start to finish. It was a disaster! But my criticism would never be about how much we spent, it's who we spent it on that is the problem, yet neutrals seem fixated on the amount.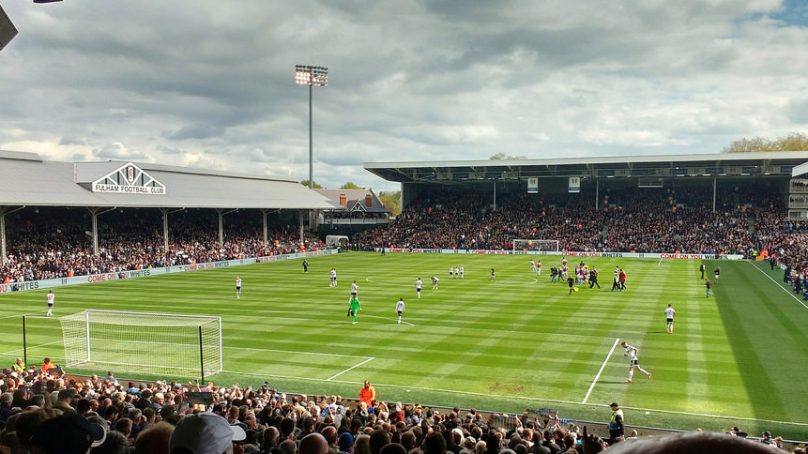 Your squad is very strong and full of proven quality, but the man in the dugout is undertaking his first managerial role. What are your thoughts on Scott Parker and is he the right man long term for you?
Before a ball was kicked this season I wasn't convinced by Parker. He's been involved with our club as both a captain and a first team coach over the years and very little positivity has happened to the club whilst he's been around. In fact, we only looked good when he left to join Spurs' academy staff (that's when we were promoted). Then he returned as a first team coach when we joined the Premier League and we went down hill again. No doubt a coincidence but it has always been in the back of my mind. Credit where it's due, we've started reasonably well but the pressure is on because in my opinion we have the best squad in this division and it would be a big opportunity missed if he fails to deliver. Early days of course but the players seem very happy with him in charge and everyone wants Parker to succeed, purely because why wouldn't you?! So let's hope he proves to be a gamble from the owners that pays off.
What are your early season thoughts? You've strengthened an already top Championship squad with some excellent players (Cavaleiro, Knockaert, Arter, who's stood out so far?
We are back on track after a disappointing opener against Barnsley. With the players we have it's very easy to get excited and carried away but it's early days and this is Fulham. Having said that, top two has to be the objective and rightfully so. We spent £100+ million last summer. It's a different world to clubs in this league so we should be favourites. On top of that we've signed some good players to improve our first team. You could argue that we are a stronger outfit now than we were in the Premier League! Cavaleiro had been a little flat until he scored the winner against Huddersfield, hopefully that'll kickstart his career with us. Knockaert is on a different level to most in this league and Arter brings a calmness to the team in the middle. It's hard to pinpoint one player. On paper we are very strong and should be a match for everyone in the Championship. I still believe Cairney and Mitrovic are vital to the way we play and arguably our best business of the summer was getting both of those to sign long term deals.
How will you set up Saturday and what approach will you take?
So far we have set up with a 433 in every game. The midfield trio are similar to what made us so successful the last time out. Cairney pulling the strings, Johansen as the engine and Harry Arter replacing Kevin McDonald as the anchorman. We tend to allow teams to press us high up the pitch to create gaps in behind, moving the ball through the thirds quickly to the front 3 on the counter attack but with Mitrovic up top, we can also go direct. So it's a real mixed bag this season. We get into a lot of positive positions given the quality of our front 3 and the more they play together, the harder it's going to be for the opposition to keep them quiet. We just lack that end product at the moment but I'm sure that'll come over time.
Score prediction?
Forest are a good team and our players are still learning each other's games. I think it'll depend who scores first but unusually as a Fulham fan I am going into every game thinking positive. So let's go for 2-0 to the Fulham.
Markan Sangha (@M_Sangha1)