FOREST AWAY: Fulham, Tuesday 26th April – Fan Guide
I've been stuck wondering for a few weeks now where this season lies among my all-time
favourites. Not a matter of huge importance I agree but it's been nice to mull over. Being born of a generation that was too young to be attending matches and consuming some great times in the 1990s, my choices are mostly restricted to this century. A period we all know has not been one long disco.
There may well be some Fulham fans reading this who have emerged as a regular top-flight contributor predominantly in the same time zone where we have floundered. A Fulham supporter my age would, I imagine, look back with real fondness at the last 20-25 years. Numerous promotion seasons, Premier League dalliances and even mixing it in Europe.
I haven't got that in my memory bank as a thirty-something Forest fan. Promotion from League One is it in my adult life.
That's not to say it's not brought a lot of joy – football supporters have a wonderful way of finding joy in the most isolated of moments. A win in a local derby, a last-minute equaliser or piling off a train in some far-off town with your brethren. You don't have to follow a successful team to cherish your football. But it certainly helps.
If I was to put together a shortlist of my very best campaigns back to the turn of the millennium there would definitely be the other play-off campaigns, even the derailed 2019/20 season, being strongly considered but it was the Paul Hart 2002/03 season that has always had a special place. Everything about that season until the very end was amazing for me – being seventeen and starting to appreciate the link between Forest and the pub was a huge benefit but, on the pitch, the thrilling football supplied by a young home-grown team sprinkled with some other brilliant talent was incredible.
One big factor which always lifted it above other seasons in my mind was I can remember the excitement around games, the noise that accompanied them and the connection with the manager and team. There have been times since when we have been close to recapturing that but never matched it.
At Peterborough on Saturday, it suddenly popped into my head that we are very much in that space now and I can't help but think we are beyond it. Maybe it was Steve Cooper adding a spin to his fist pumps, maybe it was the rare chance of a Saturday 3pm away game or maybe it was the belief that we are finally, finally headed somewhere.
I'm off to Craven Cottage feeling like my giddy seventeen-year-old self once more. I might even have several bottles of Apple WKD to really take me back to that 2003 feeling…

TRAVEL
TRAINS: Strangely, there are more options for this rearranged midweek game than there were for the original 8pm Saturday game.
To start with the simplest journey, Nottingham to London on train is £71.70 standard day return. There are around three trains an hour down to St Pancras, some with the occasional change. A cheaper method is to try and source some cheap singles as long as you can pick specific trains to travel on. A quick look throws out some reasonably priced singles on the way there (£12.20 on the 14:12 from Nottingham that gets into St Pancras at 14:54 or £15.00 on the 15:12 which arrives at 16:56). The 16:12 (currently £20.50) is the last service which will get you into London early enough to comfortably make it for kick-off.
The issue with prices seems to be the journey back. Both the 22:35 and the 23:35 are £46.50 one way back to Nottingham although the 22:35 is going to be cutting it very fine anyway to make. However, these prices still work out better than paying out for a full priced return. Unfortunately, another obstacle is that all the late trains terminate at East Midlands Parkway meaning you'll have to get a rail replacement bus from there back to Nottingham. The 23:35 therefore doesn't get you back until *brace yourselves* 03:04.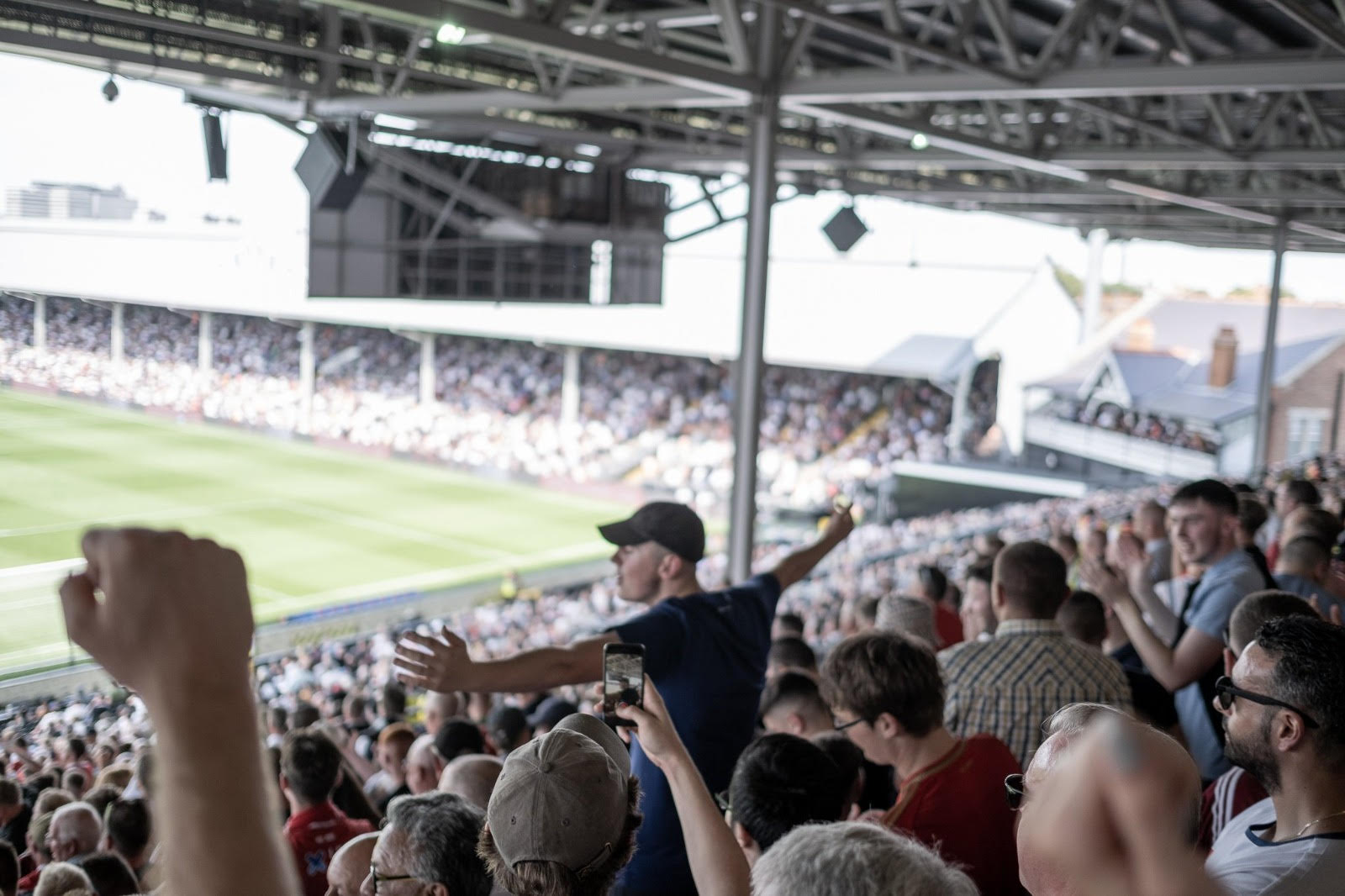 Alternatively, take a look at some of the following options which may be of some use to you:
– Via Grantham: With advanced singles you can get from Grantham to London Kings Cross for around £30 return. You can get a train from Nottingham to Grantham, but you won't get one back home again, so it might work best as a car / train journey if you can. The benefit of this plan is that you can get the 23:00 service back from Kings Cross which lands into Grantham at 00:12. If you leave your car at the station, you should be back in Nottingham by 1am, a lot earlier than the train.
– Via Luton Airport Parkway: Something we have done a couple of times this season. Like above, another car / train journey which can save money and time. It's fairly cheap to leave you car at the multi-storey and only a quick ride into London St Pancras from there. A standard return is only £10.50 during the current 'Rail Sale' a lot of the major train operators are running. If travelling in a group this may even work out slightly cheaper with some group saver tickets if available. Or, if you can pick specific trains, you can do this for a ridiculously cheap price with the advanced online singles for about £4 but this may not work with the trains back afterwards. Services back to LAP from St Pancras after the game are as follows: 22:47, 22:51, 23:05, 23:08 and 23:21.
– Stanmore: It's pretty straightforward to leave your car here, just off Junction 4 of the M1, and get a tube in. It's a long trek and will be around a 60 minute tube ride with a couple of changes after the game but saves a lot of hassle. There are a few other northerly tube stops with car parks you could do this for too but Stanmore seems the easiest option.
Hopefully the above gives you some ideas if you are struggling to wok out the best option. In terms of getting to Craven Cottage, Putney Bridge Underground Station is the main option. It's around a fifteen-minute walk through a park to the ground.
For making trains back from St Pancras / Kings Cross it takes around 40 mins to get back from Putney Bridge but just allow time for getting back to the station and some potential queues. All in, it could be a fair bit over an hour to get back up to make connecting trains.
ROAD: I've largely covered this above and in the Q&A below. I'm not a fan of driving into London, it can be pretty painful and would much rather use the option of getting a tube in from the outskirts.
There may be some westerly placed tube stops which might prove quicker to get away but will mean you working your way around the M25.
PUBS
Lots and lots of good options. You'll start seeing them as soon as you land at Putney Bridge. The Kings Arms and The Eight Bells are very close by. The main away pub is close to here – The Temperance – which is a few mins walk from Putney Bridge. All of these places are 15-20 mins walk to the away end.
If you get chance, you can also have a walk across the Thames into Putney. On our last visit in 2019 we spent pre-match at the Coat & Badge which was a great pub with a good outside area. There are plenty of other options around here too including a Wetherspoons.
Q&A with Matt of the FulhamFocus Website & Podcast
Congratulations on securing promotion back to the Premier League. It seems like this season has been a procession back to the top flight for Fulham since only a few weeks into the campaign. Has it actually been pretty straightforward or was it actually a bit harder than that?
We've definitely had some fantastic results this season, but we've also had a couple of blips. We went 5 games without a win in late November/December, but then came back and won 7-0 at Reading and then 6-2 against Bristol City and Birmingham. It felt a bit like we were limping over the line recently after losing to Coventry for the second time this season and also losing at Derby. We've had some really tricky games this season, but we've also had a lot of games where we have been different class.
One of my favourite results was our reverse fixture I think because of how well Forest had been doing at the time since Steve Cooper had been appointed, and we were expecting a really tricky game and some of the football Forest were playing looked great, and you could see the potential was there, but that was a game where we took our chances, and to do that at this level is crucial to get to where you want to be.
I do love the Championship because anyone really can beat anyone on their day.
I'd be interested to hear your thoughts on the distribution of parachute payments to those coming down from the top flight. Are they a necessary financial cushion for relegated teams or do they provide an unfair advantage?
Parachute payments are there to limit the financial hit a club takes after relegation. It's easy to say as a fan of a club that has had them that they should be there, but without them, I believe the gap between the Championship and the Premier League would be bigger than it already is.
I absolutely understand the perspective of those whose clubs don't have them, but as I've said, they limit the financial hit. It can also be about how you spend your money as well. If you look at the likes of West Brom and Sheffield United, they haven't done as well, and we have been intelligent with our spending. They are not the be-all and end-all, and looking at the likes of yourselves and Luton's season proves that. Does the system need reviewing? Perhaps, yes. Does the system need scrapping? Not if you want to stop the gap between the Championship and Premier League getting bigger, no. Just my opinion of course, but I respect those who think otherwise.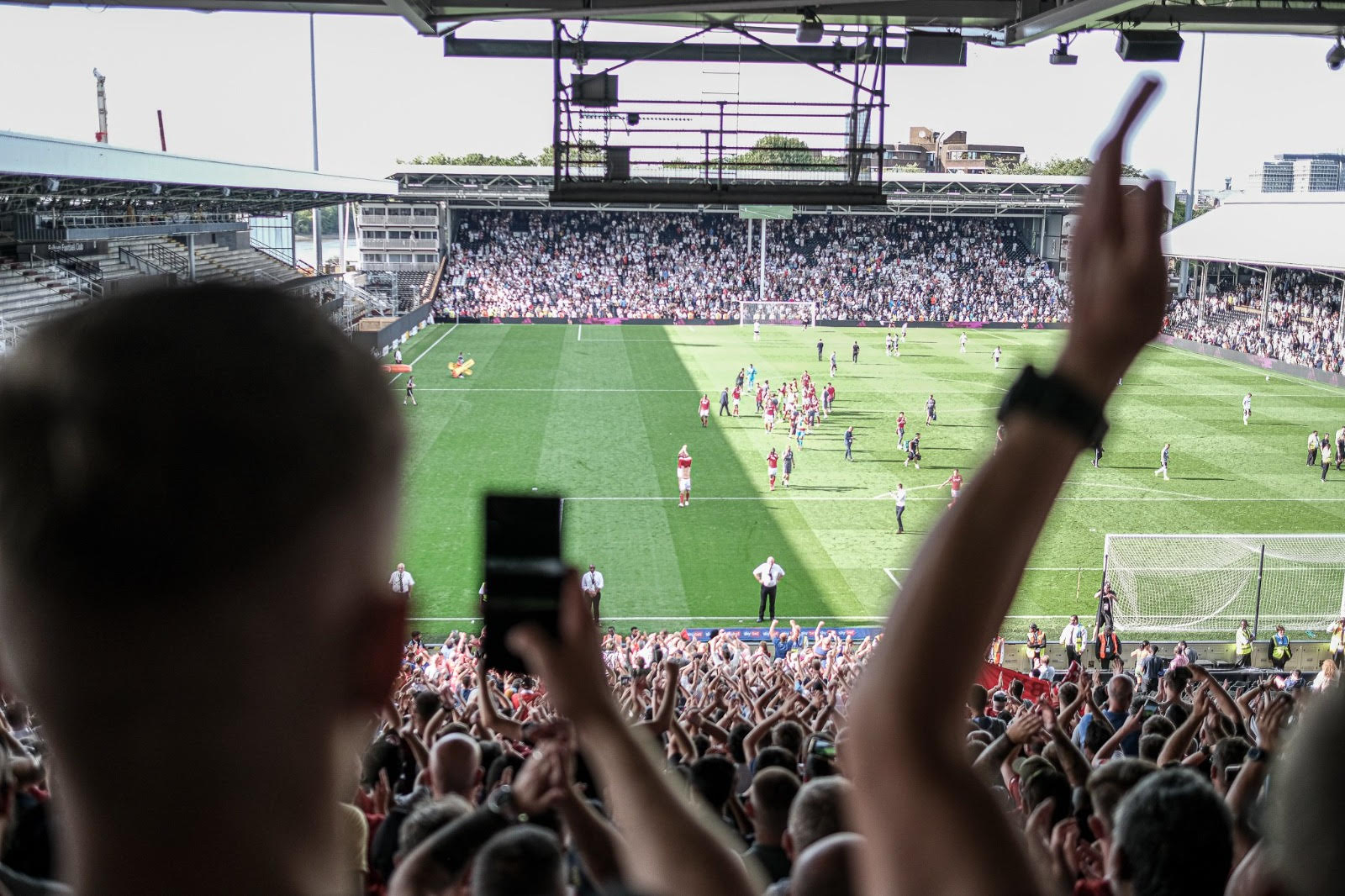 There's an impressive new stand nearing completion. Will it be ready for the new season and is there any more redevelopment planned at Craven Cottage? I'm hoping there isn't any steps being taken to replace the away end. As temporary as it seems it's one of the best away ends around in my opinion.
The new stand has been going on for a while, and we will only have the bottom tier open next season. With Covid, it has delayed the redevelopment of the Riverside Stand, but once it's fully open, a midweek game in the back row will have some of the best views in football looking over London.
I don't think there are any plans to replace the away end, and it's nice to hear away fans do like coming to the Cottage. It's a unique place with lots of history. There aren't many grounds like it left that's for sure!
Where would you recommend Forest fans head for a drink before the game?
There is a pub called The Temperance on Fulham High Street just over Putney Bridge which is on the corner opposite New King's Road. The pub is just by the entrance to Bishop's Park which you can walk through to take you straight to the ground. The walk is about 10/15 minutes.
Is driving and parking close to the ground a feasible option or are fans better to park on the outskirts and get a train / tube in?
If you're one for a pre-match walk, then getting the tube to Putney Bridge would be my recommendation. As I've said, you can walk through Bishop's Park, and the walk along the river really is something special before the game. There is parking near the ground, but some matchday restrictions do apply so be careful when choosing somewhere to park. Most places are free to park after 6pm.
This fixture was initially swapped to a Saturday 8pm kick-off before our cup exploits got in the way. I also notice you had a game against Luton moved at very late notice which even drew some criticism from some of your players. What's your opinion on the disruption that televised games have on football fans?
Firstly, congratulations on the excellent cup run! Some great results for you, and I can only imagine how special some of those games at the City Ground were!
We've had a lot of games moved this season for one reason or another. We heard a lot through Covid that football is nothing without fans, yet fans don't seem to matter when it comes to moving games to any old time that suits the TV companies. The Luton game isn't as bad as it's bank holiday, and obviously this one can't be helped because of your excellent cup run. Sometimes there's nothing better than a midweek game under the lights, however the traditional Saturday 3pm kick offs are my preference. I didn't find the Sunday 3pm kick off away at Forest earlier in the season too bad, although the result probably helped that a bit!

There was significant criticism concerning the price of tickets Forest fans were charged for this game. Is £35 a reasonable amount to charge football fans, especially with the £30 cap for away fans in the Premier League? I understand home fans pay a similar price too and there has been some recent criticism of very expensive season tickets.
Personally, I don't like it. £35 is too expensive, and whilst I've personally not paid that for an away game this season, I have paid near it with £32 for QPR a few weeks ago and £33 for Sheffield United in a couple of weeks as well as a few others so whilst I'm not condoning Fulham's pricing, they're not the only club to be charging more than the cap that the Premier League has in place.
Once again, football is apparently nothing without fans, but I'm struggling to see that now we're allowed back in the grounds.
Season tickets have been a contentious subject. I understand we have this new stand to pay off, but I don't think any club of any stature should be charging £1,000 for a season ticket. Football is meant to be enjoyable and affordable, and it just feels like it's slowly slipping away from that.
Given some very well documented but very different ownership sagas at clubs very close to both Forest and Fulham, we've been asking opposing fans in this Q&A recently about the role supporters can have within or around their clubs. What is your opinion on topics such as fan representation and is there any such network at Fulham?
Again, with the price of season tickets, it definitely felt like a huge disconnection between the owners and the supporters. We have the Fulham Supporters Trust who are in regular contact with the club and pass on the opinions of the fans. It's important for there to be a connection of some sort between the club and the fans because once again, "football is nothing without fans."
Best of luck to Forest for the rest of the season and Steve Cooper has done a fantastic job.
Thanks to Matt for his help with the Q&A. See you all down at Fulham. You Reds.
Matt