FOREST AWAY: Huddersfield Town, Saturday 21st December
Rewind to boxing day 2016, stunningly 'only' three years ago, the travelling Reds fans were fired into early raptures as a cool finish by Hildeberto Pereira put them ahead on the Tricky Tree's last visit to the John Smiths Stadium. Was this the day the Portuguese maverick would finally show his worth? Was Montanier's randomly assembled squad about to mount a promotion push? Were Nottingham Forest really, magic? Sadly, that day and the season opted to follow the familiar script as many others in recent past; early optimism killed by a goal from Kasey Palmer, then an own goal from the later red carded Michael Mancienne wrapped up the points for the home side. Montanier would last only 2 more weeks.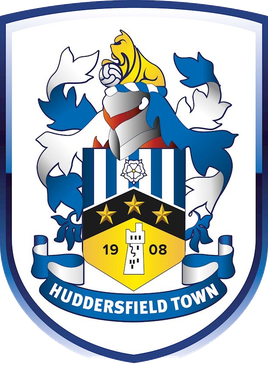 Somewhat less surprisingly, the Forest squad from that day only has two current stays; Matty Cash and Joe Worrall, with the likes of Dumitru, Bendtner, Lam, Carayol etc opting to move on or being pushed out.
In a stark contrast, Huddersfield opted for a slightly different path from that day. The 2016 season concluded with a return to the promised land; where against all the odds they enjoyed a 2 year stay. They then found themselves back in the Championship, lingering, however took the impressive coup earlier this season of the much speculated "Cowley brothers". Who knows what will come in the future, but the admiration of an apparent club philosophy and well thought appointments can not be begrudged. This entire 3 year period amassed a total of 3 permanent Huddersfield managers, whereas Forest have opted for 7 (including caretakers)…..
Ultimately, there is no set formula for promotion. Despite the recent riches of the Premier League for Huddersfield and managerial stability, it is Forest sitting 12 points advanced of Huddersfield heading into this one; Forest fans just praying that Lamouchi and his men can write a new chapter of history, bearing some resemblances to that of recent years Huddersfield…..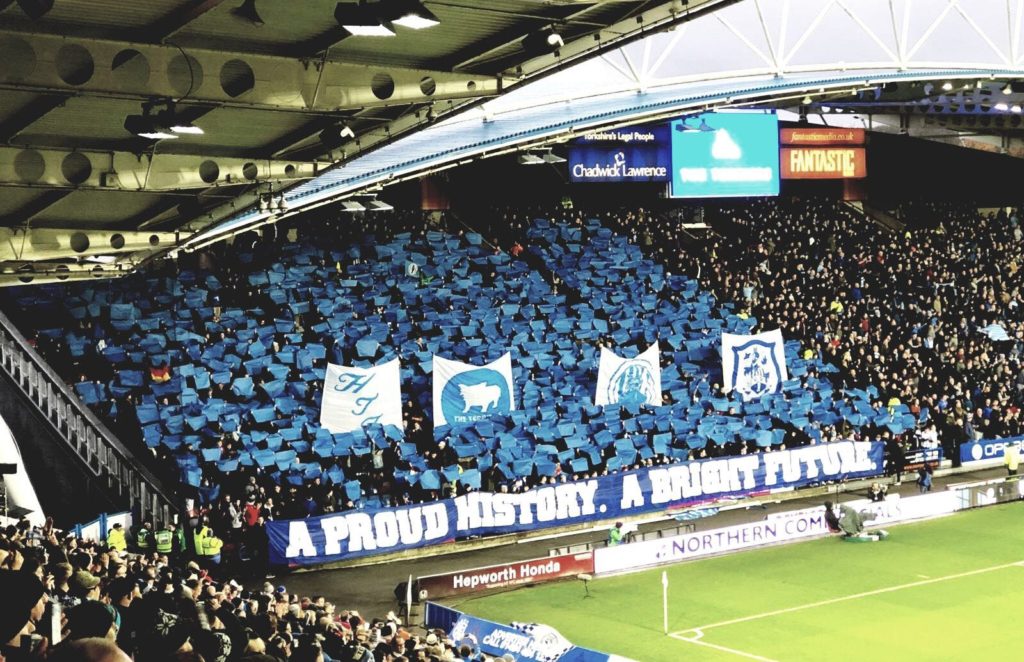 TRAVEL
Driving can prove a sturdy option with it just being an hour and a half from Nottingham – the usual array of club coaches available. If driving there are an amass of parking options near the ground, although the obvious rugby scrum to get out exists and can be a pain.
St Andrews Road was, on our last visit at least, a good shout for free street parking but fills up quick.  The Yorkshire Rose sits just around the corner too which usually has a few away fans in.
If looking for train, the train can depart at 17 minutes past the hour from Nottingham, involves one change at Wakefield and takes a total of 2 hours 18 minutes. This would leave you well set in Huddersfield town centre, of which then a walk to the ground is possible nearer the time of kick off. An off peak day return sets back around £30.
PUBS
If coming by train there are a number of options in and around the town centre although usual away colours discretionary advised. If looking for a slightly different pint the Magic Rock brewery can be advised, along with Head of Steam at the station. There is also a Greene King ground in real close proximity to the ground – The Rope Walk – just behind the ground, which admits away fans proves an easy option. As always get in touch via social media if wanting to know specifics on the day. See below for more tips in our Q&A.
We caught up with Huddersfield fan Dave, to get the lowdown from the home side…..
1.If we rewind back to August, what were the ambitions for Huddersfield and what did fans expect for their return to the Championship? Was the start of the season a surprise?
We all know how tough and competitive the championship is. So, a steady, mid-table finish doesn't sound such a bad thing and I don't think many of the town fans expected to bounce straight back up. The surprise was the lack of passion and team togetherness at the start of the season, the season is a long hard slog and the players just didn't look interested. So, I wasn't surprised when the chairman decided to sack Jan Siewert.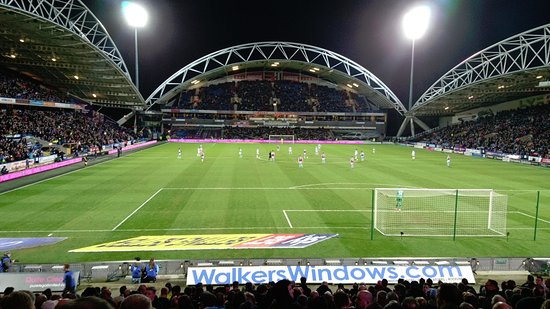 2. What was the second half of last season like, knowing relegation was almost a certainty – especially with such a horrendous long run of form?
The fact that town were in the premier league to start with was a shock to so many so I think the fans were just making the most of the journey, even though we all know it was coming to end as early as January/February. It didn't seem like the club were preparing for life in the championship and we struggled to recruit decent signings that could helps us in the championship. There was also uncertainty surrounding club ownership which didn't help.
3. How have the fans taken to the new management duo, which, on paper, look an impressive appointment after their high stock in the lower leagues.
All that negativity (despite a few terrible results including a hammering at Bristol City) seems to have disappeared with the appointment of the Cowley brothers. Credit where credit is due, the new chairman did a fantastic job to recruit these guys and did everything to bring them to Town and it looks to have paid off. They have a real connection with the fans, they are down to earth and seem to have got the team working better together and playing with a bit of passion. All that's needed now is a bit of quality in January and we should be looking at climbing the table.
4. Who are the players to look out for that could hurt Forest?
Karlan Grant is our star man at the moment and is a future premier league player for definite, he's quick, powerful and get's stuck in. If anyone is going to help us breakdown Forest it will be him. We have an ever-expanding injury list at the moment but if we get youngster Lewis O'Brien (who has been played at left back but can play anywhere across the middle) and Alex Pritchard back in time then I think we will be in with a good chance of getting all three points.
5. As an outsider looking in, any notes to make on Forest this season?
The fact that you go and smash QPR away and then get beat by a struggling Cardiff at home just shows how competitive this league is and your results reflect this. Your next five games (after visiting Huddersfield obviously) are all winnable games so you could easily climb into the play-off places.
6. Score prediction for the game?
Town have not been big scorers this season but I think we will have enough to win this game 1-0
7. Some of us will be there in good time, can you recommend any pre match pubs we could enjoy?
You've definitely come to the right place if it's a decent pint you're looking for. The Kings Head is part of the train station and is a great place to start. Then head around the corner to the Sportsman for one of their famous pies and a pint. You can take the long route to the ground and head to Magic Rock (Huddersfield's famous brewery) or alternatively head there after the game. It's always full though so might haven to queue to get in.
8. One thing that has been noticeable in recent visits is the effect of the Cowshed Loyal, next to the away fans – how have they been this season, and for anyone who doesn't know, what kind of things do they get involved with? Does it work?
I think it does work, the atmosphere is always great at that end of the stadium and it makes for an interesting watch next to the away fans and with the Huddersfield town drummers close by as well. I think quite a few grounds have introduced these European style sections and it definitely helps for a great atmosphere, no matter who we are playing…not sure about the one guy at the back who always takes his top off though!
9. If Huddersfield Town can get one xmas gift from Santa, what would it be this year (realistic only!!)
9 points from our next four games, a new defender and a centre forward in the transfer window
Harry. Come On You Reds!!