FOREST AWAY: Ipswich, Saturday 16th March – Fan Guide / Q&A
Twelve points from safety and a minus goal difference twice as bad as the teams they need to catch; it looks bleak for Ipswich. The nightmare scenario of their greatest rivals sitting pretty at the exact opposite end of the table hardly helps matters either.
If ever there was a team to kick start your survival challenge against it's probably us. However, we are showing signs of being a difficult team to beat again if you excuse the limp performance at Stoke. I recall when Forest were in a similar scenario back in 2005 and I was adamant that we would somehow survive. In hindsight, it was a laughable suggestion.
If they do slip into League One Ipswich will be a game I miss. They've been kind to us over the years – they've personally halted two long running goal scoring droughts (in 2012 and 2018), been a relatively regular provider of away wins against the form guide and were kind enough to ease us to victory in our hour of need when we faced relegation on the final day of 2016/17 season.
Ipswich is also, I think, a much underrated away day. The very fact that you can hop off a train and be at the ground or in the town centre within minutes is an all too rare occurrence. Portman Road is also a cracking traditional ground with character which pisses all over your retail park bowls.
TRAVEL
RAIL: A number of us are on the 08:35 out of Nottingham which changes in Peterborough and arrives in Ipswich at 11:28. There are later trains taking the same route but these won't get you in until gone 1pm. Coming back the first service is the 17:58 which again involves a change of trains at Peterborough and arrives back at 21:32. The wait in Peterborough is 45 mins or you can save a few minutes by heading to Grantham and changing there.
The cost for a standard return from Nottingham to Ipswich is £69.10 but it works out at only £51.50 by purchasing the Nottingham to Peterborough and Peterborough to Ipswich returns separately. Another way to save some cash is by travelling in a group of 3 of 4 and you can get a third off the price from Nottingham to Peterborough. This brings the price down again to a slightly more reasonable £43.03.
ROAD: Not the easiest journey, compounded by there being 2-3 different options of route. Some prefer to head down the M1 and across while the main alternate is to use the A1 and head down. On both scenarios its likely you'll get to Cambridge and pick up the A14 which takes you most of the way into Ipswich.
I've never found it the best place for parking or getting away afterwards if in the car. Our Ipswich fan below has a few ideas on parking around the ground but one thing we have done a couple of times in the past is park at Stowmarket station and get a train in from there. The cost is £5.60 return and the duration is around 10-15 mins with a few services every hour. While it works out a bit more expensive it's a less hassle and there are a few decent places to drink in Stowmarket if you are so inclined.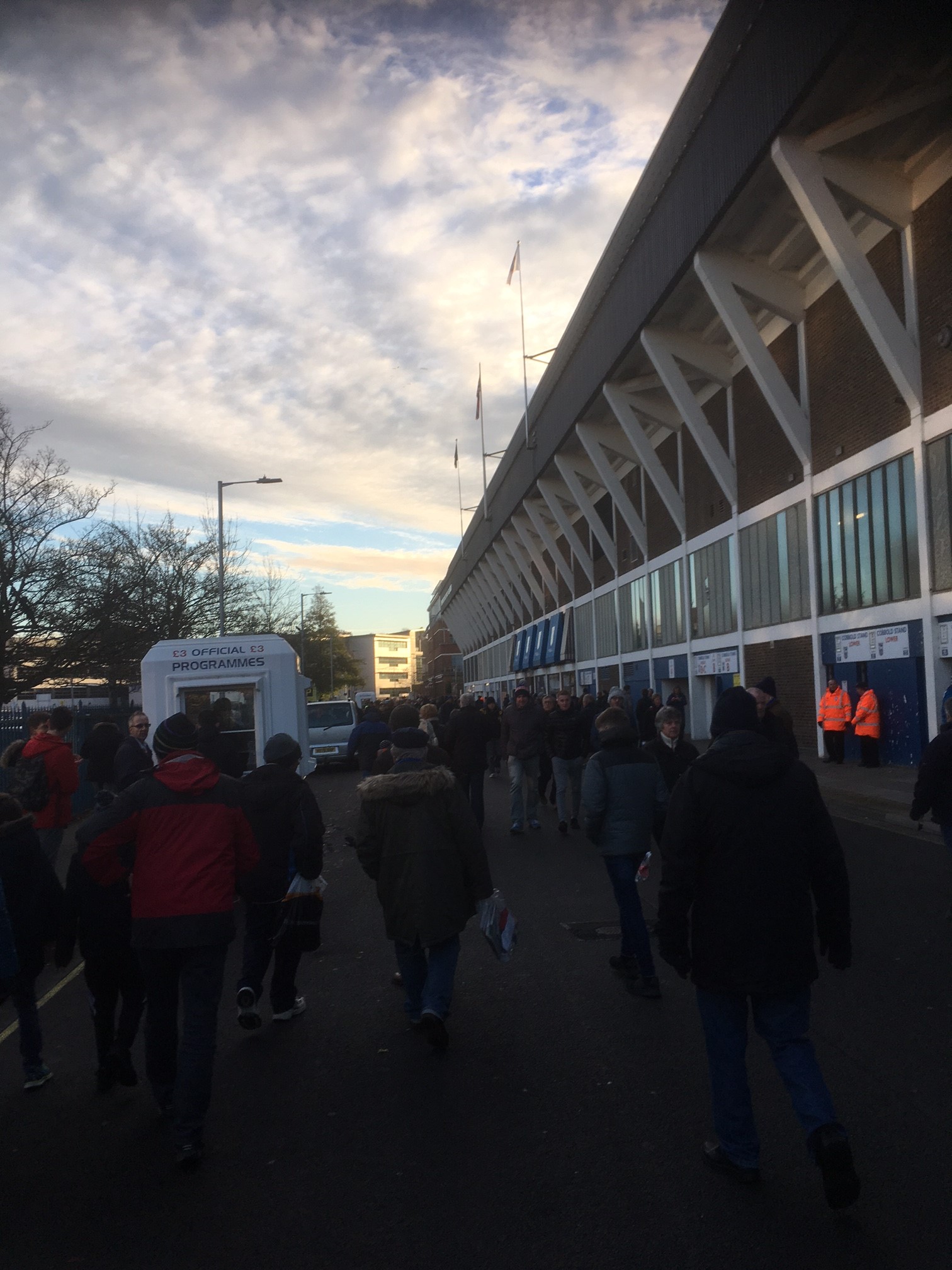 PUBS: As mentioned above you can't really go wrong in Ipswich if looking for some decent pubs. Official channels will point you towards the Station Hotel which is directly opposite the train station. It's fine but there are better places to be found. The Black Horse does not welcome away fans but we've never had any issues getting inside if not in colours (the landlady was until recently a Forest fan) and round the corner from there is a small but good place which I think is called The Swan. A bit deeper into town the names of most places escape me but there are lots of options if you aren't blatantly an away supporter.
If you are looking for a drink after the game, perhaps while waiting for the 17:58 train like us, the Station Hotel is usually shut for a period from the final whistle. Therefore the better option is to do one of the places closer to the ground or use the time to go and source some cans for the long journey home. Of course, things change and the Station Hotel may end up being open but don't rely on it.
Q&A with Ipswich fan Anthony (@TractorBoyAnt)
1. A glance at the league table tells you everything you need to know about Ipswich's season. Is there any hope remaining that you can avoid the drop?
Personally, I've been resigned to the drop since the turn of the year but I retained a tiny bit of hope up until last weekend when we played Reading at Portman Road in a relegation six-pointer. That really was the last chance saloon as far as I was concerned, and we lost 2-1, leaving us 12 points from safety. League 1 definitely beckons for us now, I'm afraid.
2. What is the mood like amongst the fanbase?
Considering the dire season we're having, the mood amongst the fanbase right now is very positive and full of hope for the future. Paul Lambert has reconnected the club to its fans after the relationship soured towards the end of Mick McCarthy's tenure in charge.
3. For some Ipswich supporters has this been a case of 'be careful what you wish for' considering their attempts to oust Mick McCarthy? Or has a season like this been coming regardless?
To be fair, we've been sleepwalking towards relegation for a few seasons now.  We were treading water with Mick. Not in danger of relegation, but not troubling the top half of the table either.
The style of football was ugly hoof-ball, and Mick's stubbornness was causing many fans to decide to stay away. Going to matches became a chore. Change was definitely necessary.
4. Paul Lambert appears from the outside to be a popular manager with the fans which is no mean feat considering results and his Norwich links. Is he the man to take you forward irrespective of what happens?
Definitely. He certainly wasn't my first choice, and I was initially horrified that Marcus Evans had decided to appoint an ex-Norwich manager after Paul Hurst's departure. But, he came in and threw himself into the job with gusto, bringing the fans back onside.
The results may not be going our way right now, but his record speaks for itself. Norwich were promoted from League 1 back into the Championship after just one season, so, he's definitely the right man.
5. Ipswich is one of my personal favourite trips. A proper traditional ground and railway station and town centre all in close proximity. Away supporters are directed to the Station Hotel directly opposite the station but there are many more options in town. Where do you suggest?
The Station Hotel is the recommended away pub, but I can recommend a trip to the waterfront, where there are a few pubs and restaurants. Most of the pubs in the town centre are home fans only.
6. And what about parking? What are the best options?
There are several match day car parks in the vicinity of Portman Road. When I drive to a game, I usually park at the railway station car park. There is a pay-and-display car park right opposite the stadium on Portman Road itself.
7. How is our old pal Luke Chambers getting on?
If there's one player who's feeling the pain of our current plight more than any other, it's Luke Chambers. You can tell by the look on his face after every bad result that he is absolutely devastated. He even has a few of the academy players staying at his house right now.
A captain who leads by example and one we desperately need to hold on to beyond the end of this season.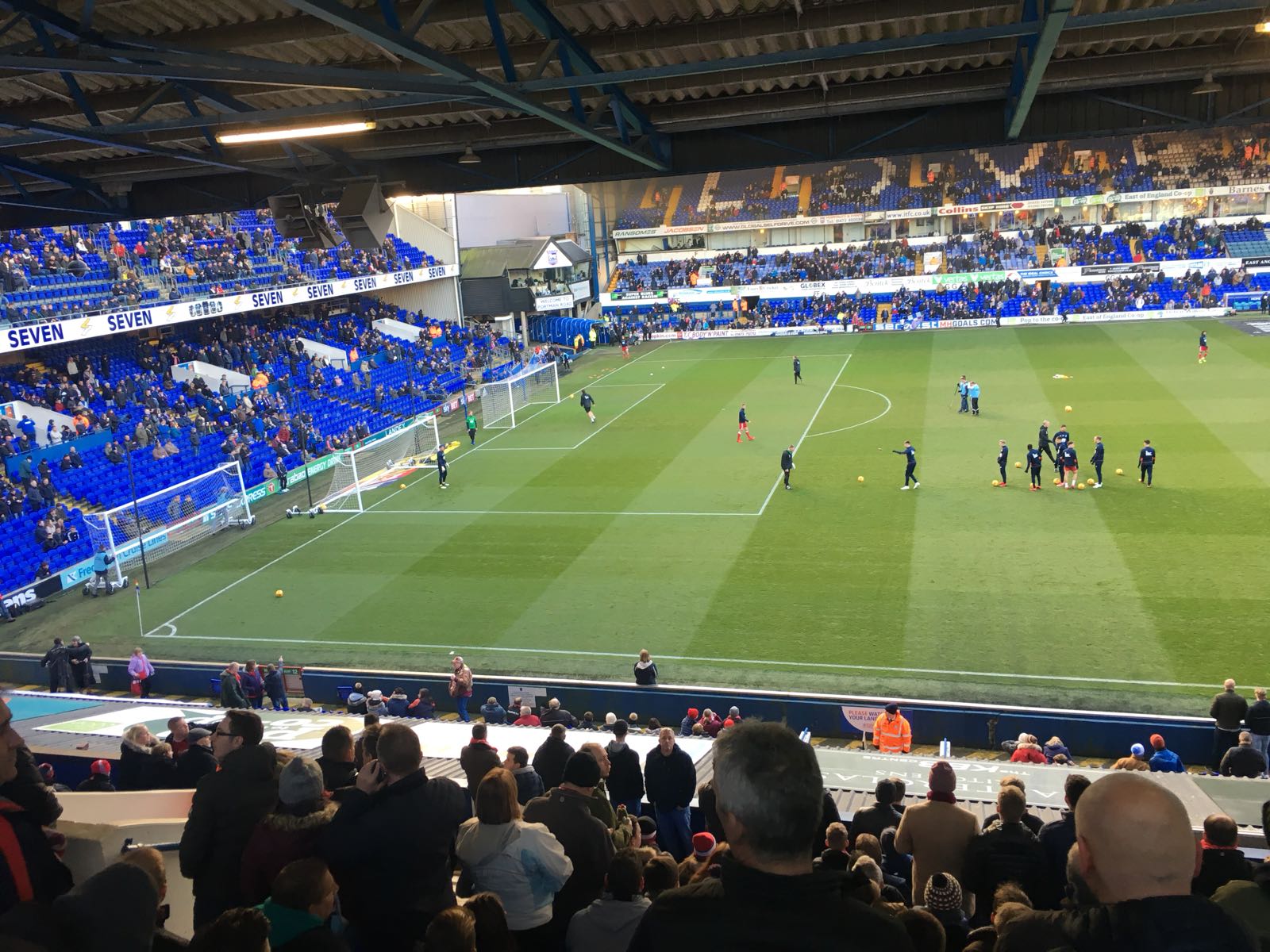 8. How do you think this game will go?
I think we'll be in for a tough afternoon with Forest on good form right now. I would be happy with a draw, but Forest could well nick it, probably with a Daryl Murphy goal!
9. For those that haven't been to Portman Road before can you describe the away section for us? What sort of crowd do you expect?
Away fans are allocated a section of the upper Cobbold stand in the corner of the ground. It's the first part of the ground you reach if you're coming from the railway station.
The views up there are very good, unless you're right at the back, where there are a few supporting stanchions that can restrict viewing.
Crowds have generally been around 15-16,000 when there isn't a ticket promotion on, so I reckon the crowd will be somewhere around that figure.
Thanks to Anthony for taking the time to answer our questions. If you are off to Portman Road then we'll see you there.