FOREST AWAY: Leeds United, Saturday 10th August – 12:30pm K.O
The early alarm, highly calorific breakfast in an attempt to last the whole day, and customary carrier bag of varying strength alcohol in hand. This can only mean one thing…..away days are back!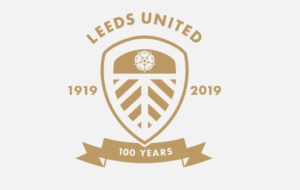 Sharing the smirk of excitement on your pals faces as you gather on the train platform before an away day is certainly one of the finer things in life. Closely followed by the noise of that first can being cracked long before the hour that most of us started work the day before. The train beer as it is known amongst many, isn't necessarily the best in the business, but it's in the top 1.
Generally travelling in little pockets, discussing and debating the days potential events on the way, occasionally even creating a new song to attempt to orchestrate within the ground. Football is unlike anything else in the sense that on many occasions, the journey can often far surpass the game itself in terms of quality. Something which continues to baffle and amuse me in equal measure time after time.
I feel like an away day done properly is the best way to bring the phrase "Football is more than just a game" very much to life.
We head up north to Leeds for our first away trip of the 2019/20 season. With a sell out crowd being almost inevitable, and some form of controversy fairly likely. It's sure to be a spectacle as Leeds play their first home fixture of the campaign.
A dominant display from them on opening weekend of their centenary year as a club, away at Bristol City proved they will be a force to be reckoned with once again. The signing of Helder Costa on a seasons loan from Wolves with a view to becoming permanent, is very impressive business, and adds to a squad that most would agree are long overdue a return to the top flight.
At the time of writing, transfer rumours are plentiful for more new incomings at The City Ground before Thursdays deadline. I'd be a very brave man to place a bet on the starting eleven for Saturday. However, It's odds on that Forest will need to be at their best if holding hopes of bringing our first points of the season back to Trentside.
On a more personal note, this is a fixture that I look out for just as keenly as any Derby game, given that my Identical twin brother, eldest brother, Father and Uncle all support Leeds. Outnumbered 3-2 in terms of support within the house as a younger lad proved difficult at times. A heated debate over the family WhatsApp group in the days before and after any game with Leeds, is now fairly common practice. My mum is often heard shouting "I hope you draw!" as we leave the house for pre match and go our seperate ways.
Historic managers, and more recently a 7-3 scoreline, a handful of 4-2's, screaming goals, handballs, and questionable red cards whilst competing head to head for a play off spot (Still bitter) have all slowly built a mini rivalry between Forest and Leeds. It certainly has an extra snap when compared to many other fixtures in the league.
I've never experienced sharing a last minute goal celebration at club level with my Dad, or majority of my brothers. A moment which most of us will have dreamt about at some stage, or even lucky enough to be a part of. But I must say, to see the distraught look on their faces following a Leeds defeat that the boys in Garibaldi happen to be occasionally responsible for, is every bit as sweet. Arguably much better in certain cases.
TRAVEL
RAIL: Train is generally the chosen travel options for many Reds fans up to Leeds. But the early kick off and planned rail works have potentially slightly hampered the journey for some. Planned rail works in the Wakefield Kirkgate area has rerouted all services via Wakefield Westgate which adds a little time to the journey.
There will also only be 2 coaches per train which leaves space limited.
The 08:17 departure from Nottingham will arrive into Leeds for 10am if changing at Chesterfield, and 10:28 if you choose to go direct as a result of the above mentioned rail works.
An 08:48 departure from the city would arrive in Leeds shortly after 10:30 and appears to be a very solid choice. Return tickets for all those services can be grabbed for around £25
ROAD: For those heading up in the car you will most probably be instructed by your sat nav to leave the M1 onto the M621 with Elland Road being a couple of junctions along. Elland Road is surrounded by car parks and it's unlikely you'll struggle but there are costly and hassle to get out of after the game. Instead this is what you should do:
Leave the M1 at Junction 41 and take the first exit left which soon turns into the A650 Bradford Road. For at least a couple of miles this is just one long road. You'll know you are on the right track immediately if you pass a BP garage on your left. Take this road all the way to the big roundabout for the M62. Head straight over and join Dewsbury Road which heads down hill to another roundabout with a Harvester on (possible stop off point). Straight over continuing onto Dewbury Road and you find yourself outside the White Rose Shopping Centre. The stadium is reachable by carrying on but you want to veer left still on Dewsbury Road – wtach out for the speed camera close by.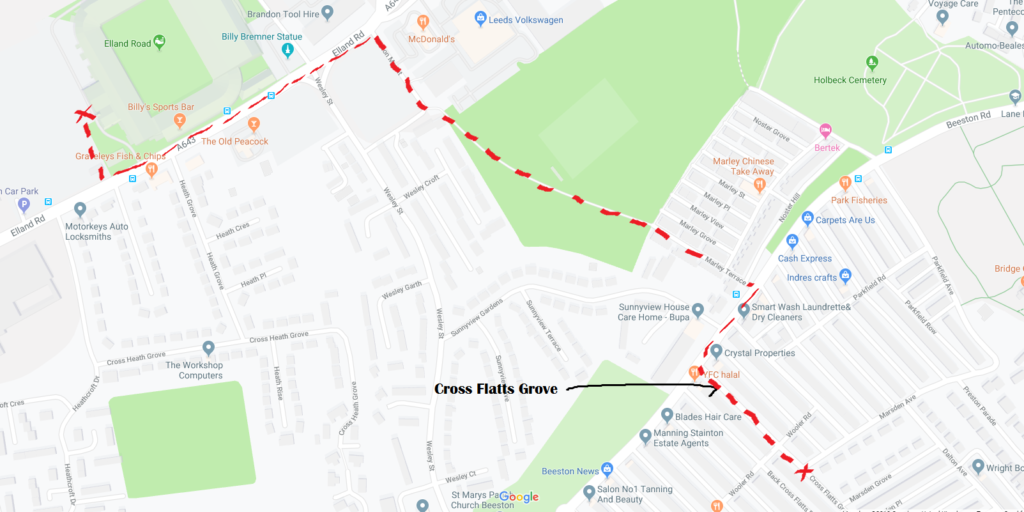 This road carries on for another mile or so and keep your eyes peeled for a KFC on your left. Very soon after this on your right is the Broadway pub. Opposite this on your left is a street called Cross Flatt Groves. Elland Road is up this road and there is usually plenty of free street parking to be had up there. Head up that road as far as you can – if you get close to the top you'll be a 10-15 minute walk to the away turnstile.
Better still than reading all that, just chuck LS11 7BW into your sat nav! I'm not certain if it will take you the same way I've described but it's definitely the best route and the parking tip has been tried and test many times without failing me yet.
As a back up option or if you want to go straight to the aforementioned Broadway pub then use: LS11 5LD. It opens at 11am Saturday – it's basic inside, arguably ropey, but it's okay for a quick drink before the game.
From the top of Cross Flatt Groves head over the main road at the top onto Marley Terrace which feeds down onto the hill which is pictured below. From there you can't go wrong as Elland Road is clearly in view. The above map will show you the way from your car to the away end.
PUBS
Much like with the travel, options for pubs are severely hampered with the kick off time of 12:30. Leeds is notoriously difficult for drinking in the city, with many pubs close to the train station opting to be home fans only, along with the fact that the ground is a fair walk/taxi journey from that area. We drank at Oporto last year but that doesn't open until noon.
Unfortunately, it leaves no solid recommendation to make for a pre-match pint. There are plenty of fairly civilised bars within the city centre, but very unclear how welcoming they will be to away fans on match day at 10:30am! With a bit of a wander around you'll find somewhere. There is, failing all else, the away fans bar joined on to the stand.
Early renditions of MOK whilst sipping a beer within the ground could be your best bet for this one!
Q&A with Leeds Fan Jacob
Unsurprisingly, I didn't have very far to look to find someone keen to give their own thoughts on Leeds, and the new season in general. I decided to ask my twin brother Jacob (@chefjacobrobo on Twitter) a few questions….
Feel free to engage with him on there in what ever way you deem necessary should we come out on top. You have my authority.
How pleased are you that Marcelo Bielsa opted for another year at Elland Road, and what impact do you feel that will have had on the squad?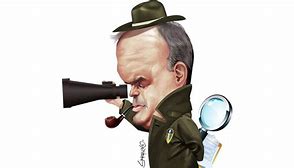 Continuity is a very rare thing at Elland Road these days. Previous owners seemed to have prided themselves on their power to chop and choose with players and managers like they're going out of fashion! To have the same manager starting two seasons in a row, for the first time since Simon Grayson is a great thing for everyone, the players included.
Bielsa is an incredibly respected manager across the footballing world, despite spygate potentially denting his reputation somewhat, dependant on which side of the fence you sit on that. But Bielsa is Leeds now, the identity of the club is in his bones, and that is something that is really exciting coming in to the new season.
How do you evaluate the transfer business (or lack of) that Leeds have made this summer, both in and out?
You always want more.. and that counts for every fan of every club. We've been reserved there's no getting away from that, but the signing of Helder Costa from Wolves seems to me like a great bit of business. Initially on loan, but with a fee agreed to make it permanent at the end of the season. An integral member of the wolves team who absolutely walked the championship during the 17/18 season, and a years experience in the premier leave in between. He is exactly the kind of player Leeds could have done with during the later stages of last season, a out and out winger with real quality.
The sale and re- signing of Jack Clarke too spurs is also good business too me, a fee rising to around £10m for a player who's real impact on the first team spanned only around 3 games over Christmas, then since his funny turn away at Middlesbrough, he lost that spark that was so impressive about him. At his peak he looked worthy of every penny that spurs have paid, but toward the end of last season, he looked precisely like the young inexperienced player he is. Hopefully another full season under Bielsa will do him good and he can help us get over the line, then he can go on too the Premier League with all the fans best wishes. But if he doesn't step up and be counted this season, then it will seem a strange decision to leave Leeds to stew in the Spurs reserves. A big season ahead for him for sure.
Bielsa always backs himself to make the best of what he's got, last season he turned a mid table championship team, with the addition of Barry Douglas, who to be honest was underwhelming, and Patrick Bamford, the official fans scapegoat given his lack of strength and finishing, in to a team that pushed the top two all the way. So I think Bielsa knows what he wants, and it's well documented that he doesn't like big squads, and he also doesn't hesitate to dispose of bad apples… which is potentially what Pontus Jansson proved to be.
Sold for around £5m, a central defender of his quality is a bargain for sure, on his day unsurpassable, and a real fan favourite at times. But he did have a tendency to make the game and the occasion about himself, something which certainly didn't wash with Bielsa, and was a contradictory act when the clubs newly adopted slogan is 'side before self, every time.'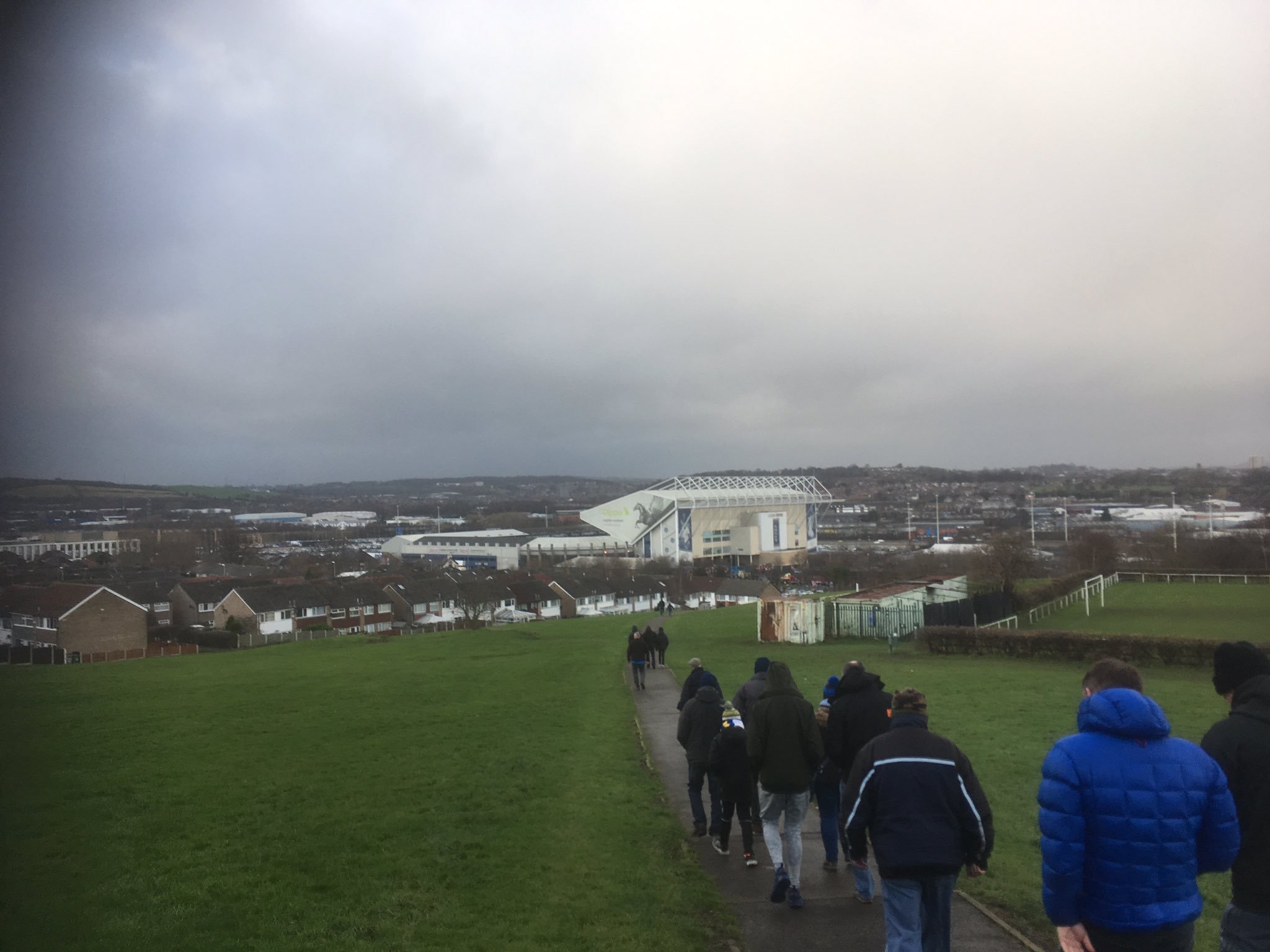 Before the squad got plagued by injuries throughout the whole of last season, Jansson wasn't even Bielsa first choice. He lost his place in the side to Gaetano Berardi, an adapted full back, who was every inch a Bielsa player who wears his heart on his sleeve and is confident at playing the ball. And very often, too committed to the cause. You just didn't feel that since Bielsa stepped in to the doors at Thorp Arch that Jansson was the type of character that he could get the best out of, nor did Pontus take kindly to not being the main man anymore.
Kemar Roofe now gone to Anderlecht, for around £7m. Leeds top scorer for the last two seasons, and without a doubt was our best forward option. Was hit by injuries periodically last season but on his day a quality player. Well documented that he didn't agree to the new deal Leeds proposed to him, as he was looking for parity in terms of what Bamford was earning which, given the stats, would only be fair. So it was either keep Roofe and lose him for free next season, or take the £7m, and invest it in his replacement, which is unclear given the end of the transfer window is so close.
An interesting couple of days ahead for sure.
Do you expect any hangover in the early part of the season, from the disappointment of the playoffs?
I think that would be natural, but at Sunday's game at Bristol city there was no evidence of it at all. The intensity, speed and quality of Leeds' football was there in waves, the characteristics that so blatantly deserted them towards the back end of last season, none more noticeable than that painful night in May at Elland Road. The sight of Frank Lampard's Derby partying on the hallowed turf certainly isn't a pretty one.
You could be forgiven for thinking we'd rolled back 12 months to this time last year on Sunday, when Bielsa ball made its entrance in to English football for the first time. Stoke City being the lucky recipients of a 3-1 drubbing that time. Leeds left their mark, not only on them, but on the rest of the division as well. It took very little time for every team to realise Leeds meant business, and it felt just the same this time round,
Leeds are back and look as ready as ever to go one better this time.
How would you describe your promotion hopes for this term? And if not all that hopeful, who do you expect to be at the top when May rolls around?
We're the bookies favourite for a reason, and after Sunday's performance I didn't see anything to suggest otherwise. Goals will be a concern for Bielsa, and the conversion of the plethora of chances we create game after game, so if we can find a player to replace Roofe, and if Bamford steps up to the plate then Leeds will be up there no doubt about it.
I fancy Fulham to do well, and Cardiff will be in the mix for sure. Warnock knows how this division works and what it takes to get out. I think an outside contender will be Middlesbrough. Jonathon Woodgate has ditched the ever restricting shackles laid down by Tony Pulis, and they're playing some really nice expansive football, watch out for them.
How do you see Forest going on this season, and who is our danger man and why?
Forest are a funny one aren't they, on there day they have some real quality. But it's just getting all the cogs of the machine to come together consistently enough to string some results together, and that's where they've struggled in the past. Players such as Carvalho, Lolley and Grabban are the stand outs, and I'm really surprised nobody came in for Lolley actually this transfer window. He's a man that the likes of Kalvin Phillips will have to stick close to on Saturday, to nullify the threat he has, if you allow players like him time and space in the middle of the pitch he will punish you, and he doesn't need many sighters from distance before he finds the top corner does he!?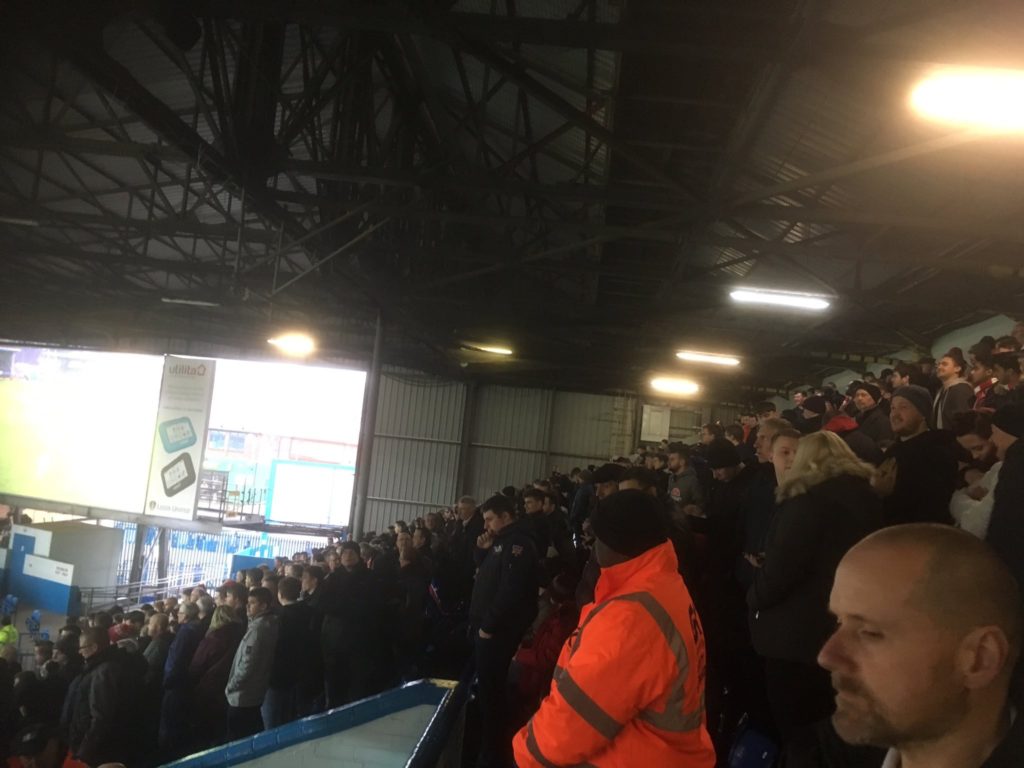 Forest v Leeds is seen as a mini rivalry nowadays in many peoples eyes, with recent incidents of controversy (No names required) and generally great games of football to go alongside. What's your take on all of that?
It definitely is. Lots of goals, lots of controversial incidents, drama and some quality, unorthodox finishing to go along with it.
I've always felt that forest have disliked Leeds more than the other way round, as a Leeds fan you get used to being on everybody's hitlist, and partaking in the 23 cup finals at Elland Road each year. Saturday will be no different, the away fans big day out, call us scum, tell us how disgusting we are, how dingy the ground is, how expensive the tickets are… blah blah blah. But you know what, everyone keeps coming back.
I think despite the obvious disgust towards what Leeds are, from the entire Football League, most of the discontent is born from jealousy. Maybe that's the arrogant fan inside me talking but I genuinely do. Leeds are a big club, with one of, if not the most loyal and passionate fan bases in the country, who have been put through hell and back over the last 15 or so years.
Say what you want about Leeds, but there'll be a small part of many of you that wish you had what we had.
Finally, what is your score prediction for Saturday?
I'm backing Leeds. We have often come unstuck against Forest in the last few years, you guys have just seemed more up for the battle, and done well at unsettling us.
But this Leeds team feels stronger now, more streetwise, more prepared to get down and dirty with the ugly side of the game. No disrespect to Forest, but if they come to Elland Road and try and play football, they will get picked off and Leeds will win comfortably.
I really do expect them to come, try and disrupt us, get in our faces, press and just generally be nuisances.
All that said, Leeds' first competitive game at home since that nightmarish playoff semi final defeat. It will be in front of a packed out, expectant crowd, and I just see Leeds having too much. Forest looked shakey against West Brom, and Leeds, I'm sure, will look to employ a shoot on sight policy given Muric's performance last Saturday, which should be interesting.
A gritty 2-0 win for Leeds.
Enjoy your big day out, but don't expect to come home with any souvenirs.
Feel free to tag us in any pictures throughout the day on Saturday, and we will look to post a gallery of the best ones via the usual social media platforms later on in the weekend.
Safe travels to all fans attending the game, and we'll see you up there. Come on you reds!
Thomas Robinson