FOREST AWAY: Leicester City, Monday 3rd October – Fan Guide
The enforced breaks in September have left a slight feeling of unease. Losing had become uncommon but now it's unpleasantly familiar. Not that this is a surprise but the manner of defeats before we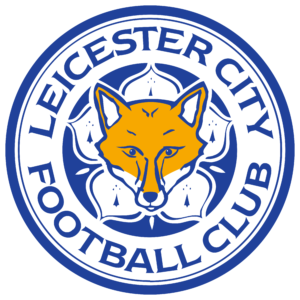 headed into the blank weekends allowed fears to manifest and give rise to the dreaded debate of where we are going wrong and how we fix it. Maybe the recent lack of football will be a good thing for us, maybe we would be better fixing our ailments out on the pitch. Like with most things when it comes to football, we don't actually know.
It's a peculiar time. Talk of Cooper being under pressure doesn't seem to be anywhere on any agenda except for some media outlets wondering out loud and the occasional but thankfully seldom seen burst of hot air on the internet. I'm almost reluctant to even mention it because it seems so nonsensical, but if the notion of Steve Cooper leaving is anywhere near the consciousness of any of the key hierarchy connected to NFFC then they deserve a dunking in the Trent. It would of course be naïve to think that a man who collects head coaches at Olympiacos like they are Panini stickers wouldn't be thinking along these troubling lines, but I can but pray some sanity remains in place at our end.
Along with some fairly evident frailties, we fit the stereotype of a football club that has signed an almost entire new team. Some promising early season performances suggested we could somehow click into a competitive gear but it doesn't seem unreasonable to stop and consider how difficult it must be to forge 22 players (or whatever the final total was) into a well-oiled Premier League outfit.
The misled and uneducated suggestions that we've signed all these players for kicks isn't worthy of our rebuttals any longer, but assembling this new team into a competitive unit on our return to the Premier League is a mammoth task. Fortunately, we have a man in place who we have seen first hand can lead this football club forward from a tough position and knit together a winning side from various components.
Steve Cooper breathed new life into us one year ago and gave us days we could barely comprehend when he arrived. It would be nice to think we aren't a support who forgets where we came from and that a man who has buried himself deep into the fabric and the culture at Forest, the sort of figurehead we had searched for for so long, won't lose our faith at the first sign of trouble and will be resolutely stood by at every turn.
TRAVEL
By Train: The following has been provided to us by East Midlands Trains. There are regular trains earlier than stated but these are the key services highlighted with some dedicated football trains which could be worth aiming for if they fit into your timings.
There are some other trains within these times but these are generally slower services so best avoided.
Nottingham to Leicester (pre-match)
17:12 Nottingham – Beeston – East Midlands Parkway – Loughborough – Leicester (arrives 17:42)
17:29 Nottingham – Beeston – Leicester (football special 4 car service) (arrives 17:58)
17:50 Nottingham – Leicester (direct service) (arrives 18:10)
18:10 Nottingham – Beeston – East Midlands Parkway – Loughborough – Leicester (arrives 18:40)
18:50 Nottingham – Leicester (direct service) (arrives 19:10)
Leicester to Nottingham (post-match)
22:18 Leicester – Loughborough – East Midland Parkway – Beeston – Nottingham  (arrives 22:48)
22:28 Leicester – Beeston – Nottingham (football special 4 car service – some flexibility to hold if required) (arrives 22:52)
 22:46 Leicester – East Midlands Parkway – Nottingham (arrives 23:10)
 22:51 Leicester – Syston – Sileby – Loughborough – East Midland Parkway – Attenborough Beeston – Nottingham (23:40)
A cheap day return from Nottingham to Leicester is £12.90. Leicester train station is around a 20-25 minute walk to the stadium.
By Road: Depending on where you are coming from either the M1 or A46 will be the main options to get you towards Leicester. The A46 will bring you in via the top of the city so could be particularly congested 2-3 hours before the game but may allow you get parked up in town in a multi-storey and save yourself the hassle of getting too close to the King Power. Use LE2 7FL for the stadium but it's probably not wise to get too close.
Unfortunately, we don't have any sure-fire parking solutions but there are some sizeable housing estates in close-ish proximity to the ground which are likely to provide some options. The Westcotes area to the west looks like one possibility but this is only guesswork. Our Leicester fan below, however, does suggest street parking is readily available away from the stadium. If I end up driving it's likely I'll aim for the Braunstone Park area which has some residential streets which hopefully are not permit controlled.
PUBS
There are plenty of pubs in Leicester, on past visits we've had little bother drinking in town – specifically around square with the Wetherspoons on it. However, that may prove to be more difficult this time. We asked Leicestershire Police for their advice on pubs which will welcome Forest fans before the game and were advised that The Hind and the Barley Mow which are both close to the train station will be available to away fans, while closer to the ground the Counting House will be the best option. This is about five minutes from the stadium. We are told that there are alternatives, but other venue will likely turn away large groups of away supporters.
For our last visit to Leicester some years back, we had no problems drinking around the marketplace area; in the Corn Exchange Wetherspoons and some of the places behind it. It may prove more difficult this time, however.
Leicestershire Police tell us there are no special measures in place to escort Forest fans from the station or the away pubs, but that plans may alter as deemed necessary. We also asked about plans for after the game and received the following advice:
There are no pre-match plans to escort or hold supporters back after the game but all remain options should they be required and as the afternoon / evening evolves everything will be dealt with on a "threat / risk" basis. Should there be a requirement for a holdback depending on how before and during the game goes, this will be communicated via (Notts Police), myself and LCFC will usually announce during the game. Any holdback implemented is usually for around 20-25 minutes after the game so not to impact upon departing trains. To note, we have not implemented a holdback for any domestic fixture for a number of years now and it is not something that is done lightly.
Q&A with Leicester fan James
This is a big game for Leicester for all sorts of reasons. What's the story behind your current plight and what's your thoughts on Brendan Rodgers remaining in his post?
Incredibly, I think you guys might know the answer to this already. We played this club in the midlands, and he decided to play a team without any local players, people who actually knew what it meant to play for the club.
Granted last season we had our injury troubles all season, look at the starting back 4 in comparison to that in May. But the fight just wasn't there.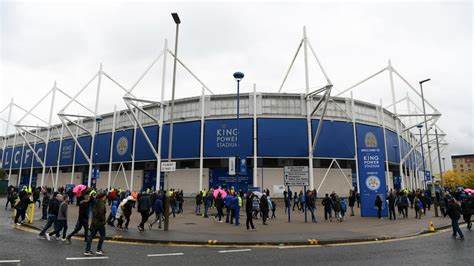 Will it be curtains for Rodgers if you lose / fail to win on Monday?
Head or heart? Should it be, absolutely, look at his history, he has a shelf life, and when things turn poor, he hasn't reacted, and ultimately lost his job. We seem to be in that exact state now.
But will he, I'm not sure. It's going to cost us considerable cash to do so, and with the economic climate affecting us the way it has, might just delay that fat lady singing.
It's a first league match between us in a fair old while. What's the anticipation around Leicester of Forest coming to visit again?
It's a game we've been anticipating for a long time now, it's been a while hasn't it? Had that cup game not occurred, the excitement might be a more than it is, but I'd be lying if I didn't say our current predicament hasn't marred the build up a bit.
What's your view on this rivalry and how both sets of fans feel about the game? Do you take much notice of the suggestion that this rivalry only comes from the Leicester side?
That's a suggestion that we love to hear. It's a win-win from your side, right? Win, and you can play the card of bragging rights, lose, and it's just another game. The words 'thy protest too much' also come to mind. Check my inbox after the cup game and tell me you don't care…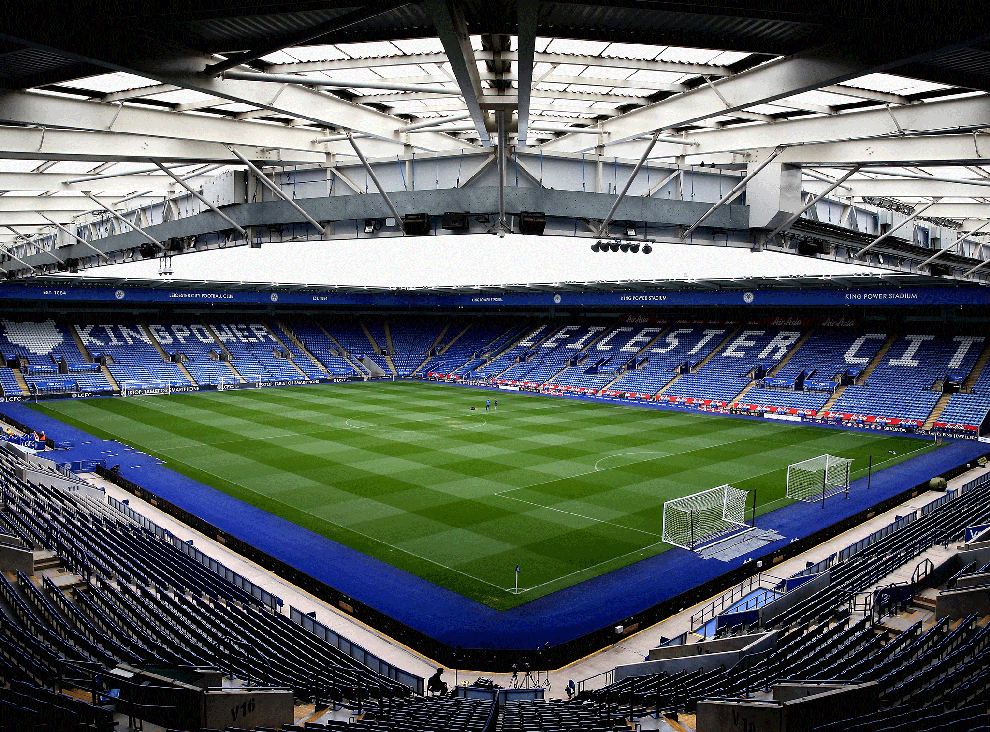 It's possible that normal rules will go out the window for this one, but where would you usually point away fans towards for a drink? Is there likely to be any places welcoming Forest fans in the city or closer to the stadium?
Usually, counting house is your best bet. Whether them rules are the same for this game oh a Monday night is to be determined. Best bet is just don't wear colours, same as any away game. If you're looking to cause a bit of trouble, you'll be spotted a mile off and probably refused service, but no colours and just after a pre match pint, you'd be fine.
Any shouts on parking for those coming in the car?
Plenty of pay as pay places, I.e NCPs and the like, if not, head down welford road heading out the far end of Leicester, there's a lot of permit parking anywhere in and around the ground, but if you're willing to walk 15+ minutes, it's easy. You've also got an easy link back to motorway should you need it or ring road back to A46.
Thanks to James for his insight and to both Leicestershire & Notts Police for their input.
See you in Leicester. You Reds.
Matt