FOREST AWAY: Liverpool, Sunday 29th October – Fan Guide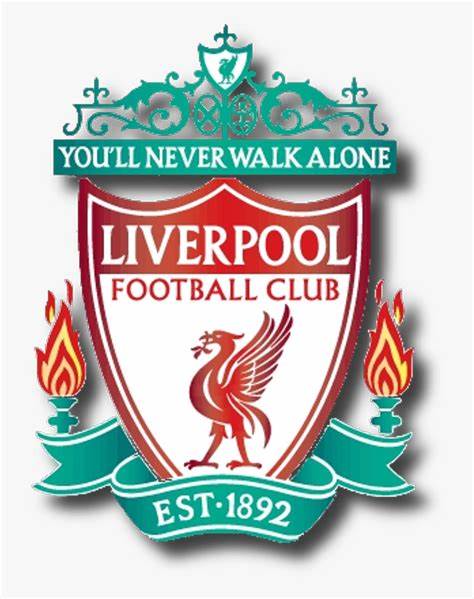 Games like Luton, moments like Luton are going to come. As ridiculous and as agonising as they are, we aren't above them happening to us. They shouldn't happen but they will happen. Mistakes were made and bad judgement was apparent, but such vigorous finger pointing and whining is utterly ridiculous.
In the hours and the days that followed, social media hastily descended into the #NFFC lunacy of old. It's sad to see how rapidly people will take aim at individuals. Especially those individuals who have given absolutely everything to the cause and are responsible for Nottingham Forest crawling out from the godforsaken spot of darkness and angst and into this relatively tranquil setting of the Premier League bottom-half.
We are entitled to expect progress but when progress doesn't clock us over the head with how obvious it is, we shouldn't assume it's not there. Having stayed up by a pretty narrow bloody margin, we have ambitiously landscaped our squad once again. Vast sums again have been spent, with a more cautious and meticulous approach than last season, but our team will again need time to settle and have the best coaxed out of them. The loss of Brennan Johnson, however well the money was spent, is also hitting us hard. Despite this, we have positively tried to resurrect a better style (one that was abandoned in favour of results last season) and attempted to gain a better foothold in the pretty relentless Premier League environment. All of this is a huge challenge, perhaps not quite as daunting as the one we faced as year ago, but a considerable task.
None of the above excuses the awful closing moments last weekend, but it should at least rid the need for a social media interrogation council. There is no crisis, no need for panic. We just messed up. The Private Frazer's of the timeline simply cannot resist breathlessly typing out their 'We're doomed' messages.
On top of all this, we also now face the realism of expectation. When thinking back to our home games so far this season, it's proving to be a stifling factor. During the last campaign, we conjured up an enviable, vibrant energy around being the underdog and having been written off. And all of that was aimed at the players; to spur them on and to keep them standing when then the punches rained down. It was joyous because it was everyone together. We need that back and we need to shut everything else out.
As many have pointed out, the real concern surrounding the dropped points against Luton is that we now enter a really tough period where it's difficult to place any certainty on where the next haul of points comes from. Perhaps that might do us some good with our backs against the wall.
A first win at Anfield in a few generations would certainly be wonderfully timed.
TRAVEL
TRAINS: The first direct train from Nottingham departs at 09:42 and does not arrive until 12:29. Given the 2pm kick-off and Anfield being a couple of miles from the city centre, this will leave very little time for anything other than maybe a quick drink and then heading to Anfield. A standard day-return is £70.50 which is an awful lot of money for a 2.5 hour journey. Coming home the trains are at 51 mins past the hour. The 16:51 will be the first viable option although you will need to get a wriggle on.
A better option will be to get across to Derby or Chesterfield where a 08:28 leaves the former and arrives into Liverpool (via a change at Sheffield) at 11:02. The price also drops on this route down to around £50 although, of course, you will need to find a way to get to Derby / Chesterfield.
As regularly trumpeted on these pages, the Two Together Railcard offers a really useful way of saving cash on these stupidly high fares. Take a look as they are excellent value if you can pair up with someone you will travel with on multiple away trips.
ROAD: Advice from Liverpool's Dedicated Football Officer, Lee Lomax:
All away coaches will park on Arkles Lane. It's important that the supporters approach the stadium on foot from the direct of 97th Avenue to access the turnstiles. To get to 97th Avenue via Arkles Lanes, all fans must go through Stanley Park. This runs adjacent to Anfield Road which is currently a part building site
Liverpool also has a NO bags policy (except medical). There are NO bag drops.
You'll be best off trying to head in slightly from the north east of the city rather than trying to navigate through Liverpool. It may be easier to actually use the M57 and then come in via the A580. Either way, my recommendation is to use Walton Hall Park (L4 9XP) as something to head towards and then use one of the numerous residential streets to park on. This plan worked wonderfully well for us last season and left us with only a short walk towards Goodison to try a pub around there and, after the match, a hop through Anfield cemetery which brought us out pretty much back at the car. Although it involves a fair bit of walking overall, it stopped us getting caught up too badly in any pre or post-match traffic.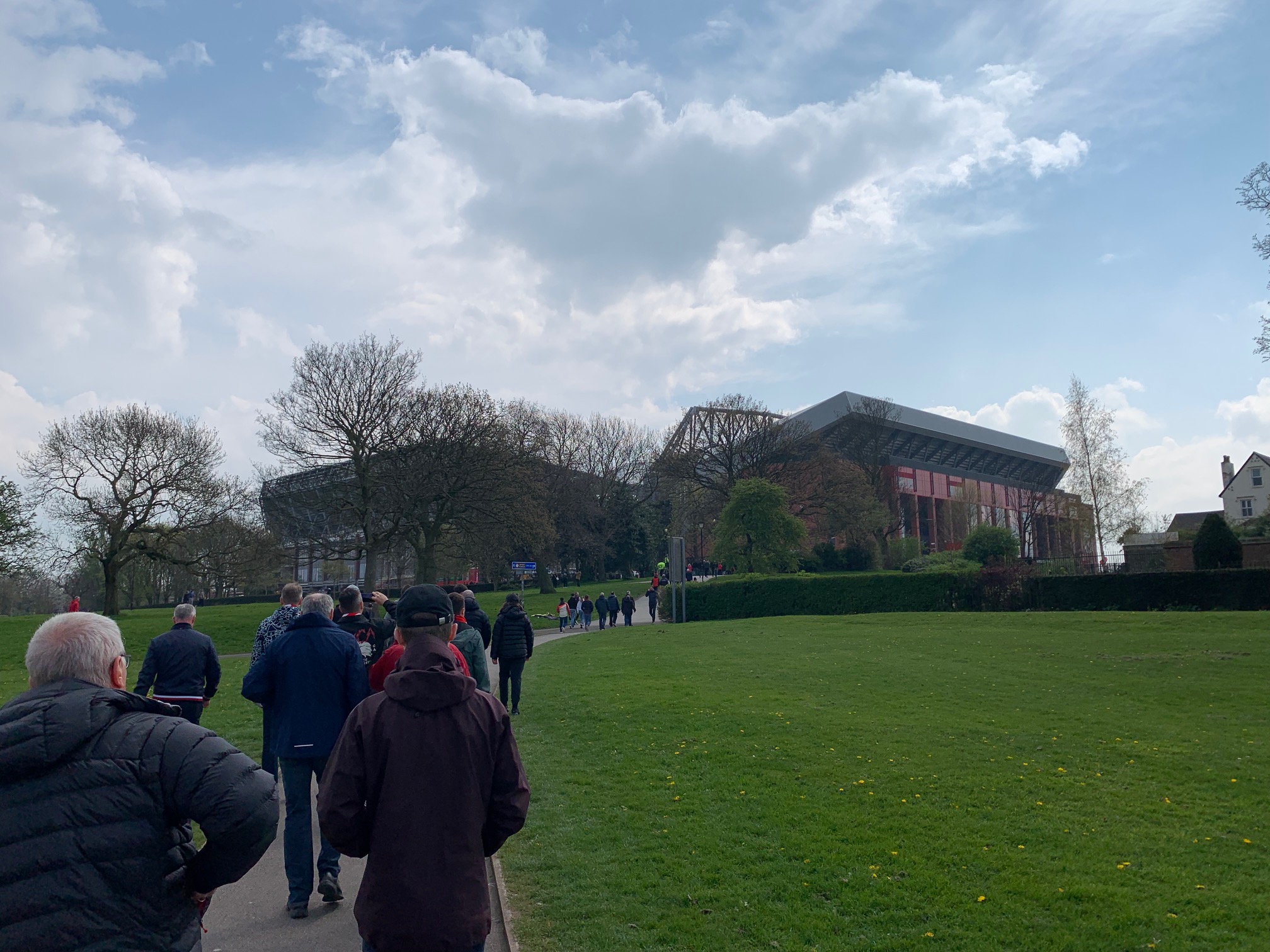 PUBS
An extract from Liverpool's Dedicated Football Officer, Lee Lomax, which was provided ahead of the game last season. We believe the information will still apply this season:
Here on Merseyside, we don't operate any 'home or away' pubs. Supporters are welcome to drink wherever the licensee will accept them. In saying that, supporters in the city tend to socialise in the pubs on Great Charlotte Street (1 mins walk from Lime Street Train Station) and the Arkles Pub up at Anfield.
For those drinking around Liverpool city centre, there is an abundance of great pubs. If time allows the dockside area is also worth a visit.
Closer to the ground, I recall that for the Everton game that traditional Liverpool pubs closer to Anfield welcomed away supporters, so logically pubs around Goodison across Stanley Park may offer the same. Last season we were welcomed at The Brick (once everyone had established that our red & white on show wasn't the local variety!) which is on one corner of Everton's ground and is about 20 mins from Anfield. With this being a Sunday game, pub opening times may be an issue though for those arriving before noon.
Finally – based on last season's experience, considerable queues were building up at the away turnstile half an hour before kick-off. Don't leave it too late to arrive.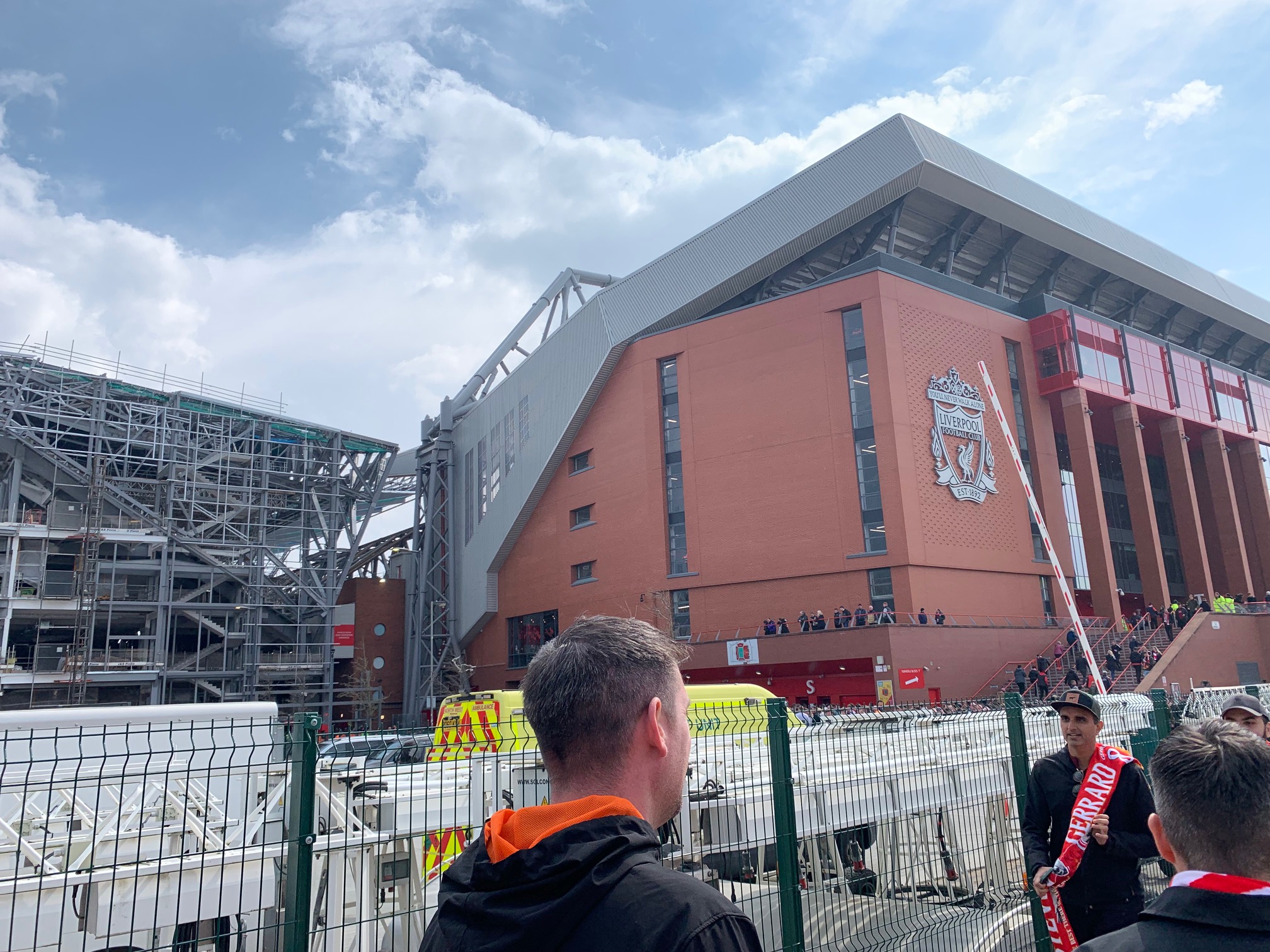 Q&A with Pete of the @LFCPoets podcast
It's been an encouraging start for yourselves. Now the table has started to settle a little bit, what are Liverpool's aspirations for the season?
Yes, a far better start than last term, when we started with draws against Fulham and Palace and an undeserved loss at Man Utd. Given the fixtures we have had early on (Chelsea, Newcastle and Spurs away plus the Merseyside derby) we have collected some valuable points.
Just the well documented Spurs game that really went against us.
The new stand at Anfield remains incomplete, although work is now progressing again after the collapse of the original building contractor. What's a likely date for it being finished and is there any chance of it being open for the Forest game?
The first revised completion date was given for the Merseyside derby, but this has now been put back to New Year 2024!
It does look really impressive from my vantage point in the Main Stand and although the majority of the seats are now in place, the infra-structure inside (food and drink kiosks, toilets etc) still needs a lot of work to complete.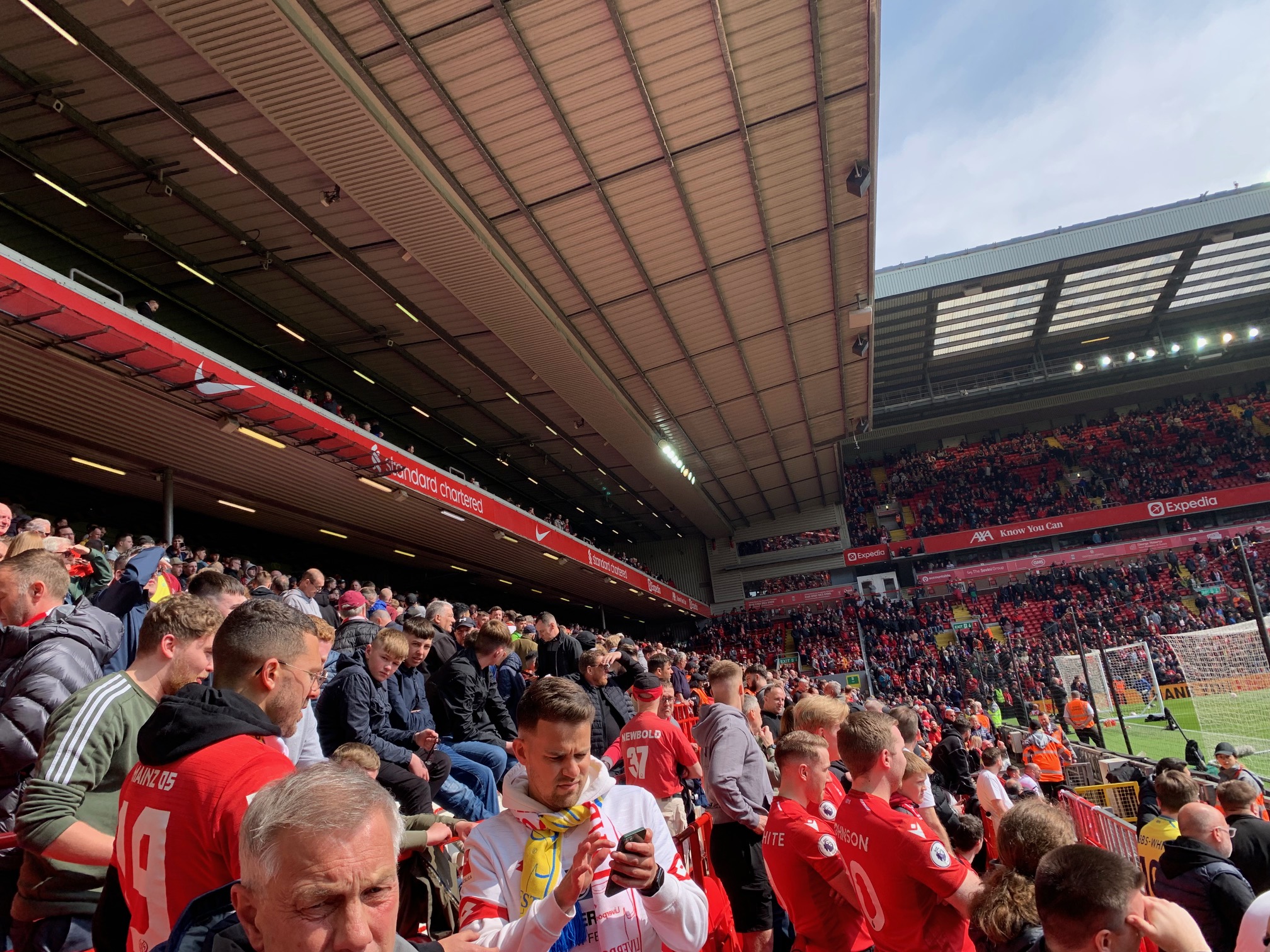 On the subject of stadium redevelopment, the new Everton stadium will be completed next year it is anticipated. Will there be any dismay that the two famous grounds sat on opposite sides of Stanley Park will be no more or are you happy to see the back of them? Is there any resentment that their new ground forms part of the Euro 2028 stadium picks?
If you were to take a 'ferry 'cross the Mersey and look over the river, the new Everton ground looks very impressive, I must say. I'm not sure what the plans are for Goodison, so we'll have to wait and see, but fully expect housing developments of some kind, as we've seen at Sunderland, Coventry and Derby etc.
I don't see the rivalry being changed as there are still many families on Merseyside with split allegiances-mine included as we have inherited a bluenose son-in-law! The pitch size was the main factor for Anfield not being chosen for the Euro's, but fans will be nearer the city centre so the atmosphere should be great.
During the game at Anfield last season there was a moment where Forest fans raised a banner calling for an end to all tragedy chanting. It received a warm response from Liverpool fans, including Kenny Dalglish who was in the stands. Can you describe how it felt seeing that banner appear in the away end (you were aware it was going to happen I believe) and how important is it that supporters stand together on causes such as this one?
As a survivor of Hillsborough (me and my wife were on the Leppings Lane) I especially was moved by the gesture of the Forest fans. Not every team that visit's Anfield uses tragedy and unemployment chanting and gestures as 'banter' but a good ratio do.
I'm all for being partizan whilst supporting your team as vociferously as possible but keep it just as that.
Support your side for the full 90 minutes!
Given that moment of solidarity at the game last season, I'd be interested to hear your thoughts on how you view Forest as a club. There was once a rather fierce rivalry back in the 1970s and 1980s when we briefly competed for silverware. I think it's fair to say, many Forest fans have held a dislike for Liverpool since and that has passed onto new generations.
The Kop still sing 'We hate Nottingham Forest' although perhaps that's nothing more than an old song carrying on into a new era. I should also point out you messaged us at the end of last season to congratulate us on our survival.
Do you or any Liverpool supporter still hold any ill-feeling towards Forest? Are we just another Premier League club or is there still a bit of a spark from days gone by?
I remember the 70's and 80's rivalry with a nostalgic misty-eyed fondness! Some of the visits to the City Ground could be a bit moody (especially night matches!) but we always took a good following over-as Forest did to our place.
In reference to the 'We hate Nottingham Forest' it's not sung nearly as much as the old days. In fairness, we weren't the only ones that sang it, I think because your name fitted perfectly the first line (I suppose it could have been Scunthorpe United, but does that really work? It's normally us 'auld men that try to get the old songs going, usually at aways. The younger fans seem to have created a new raft of chants and songs which in fairness is great.
There will always be a little tinge of nostalgic rivalry with the current Forest fixture, if only in name and by fans of that certain era.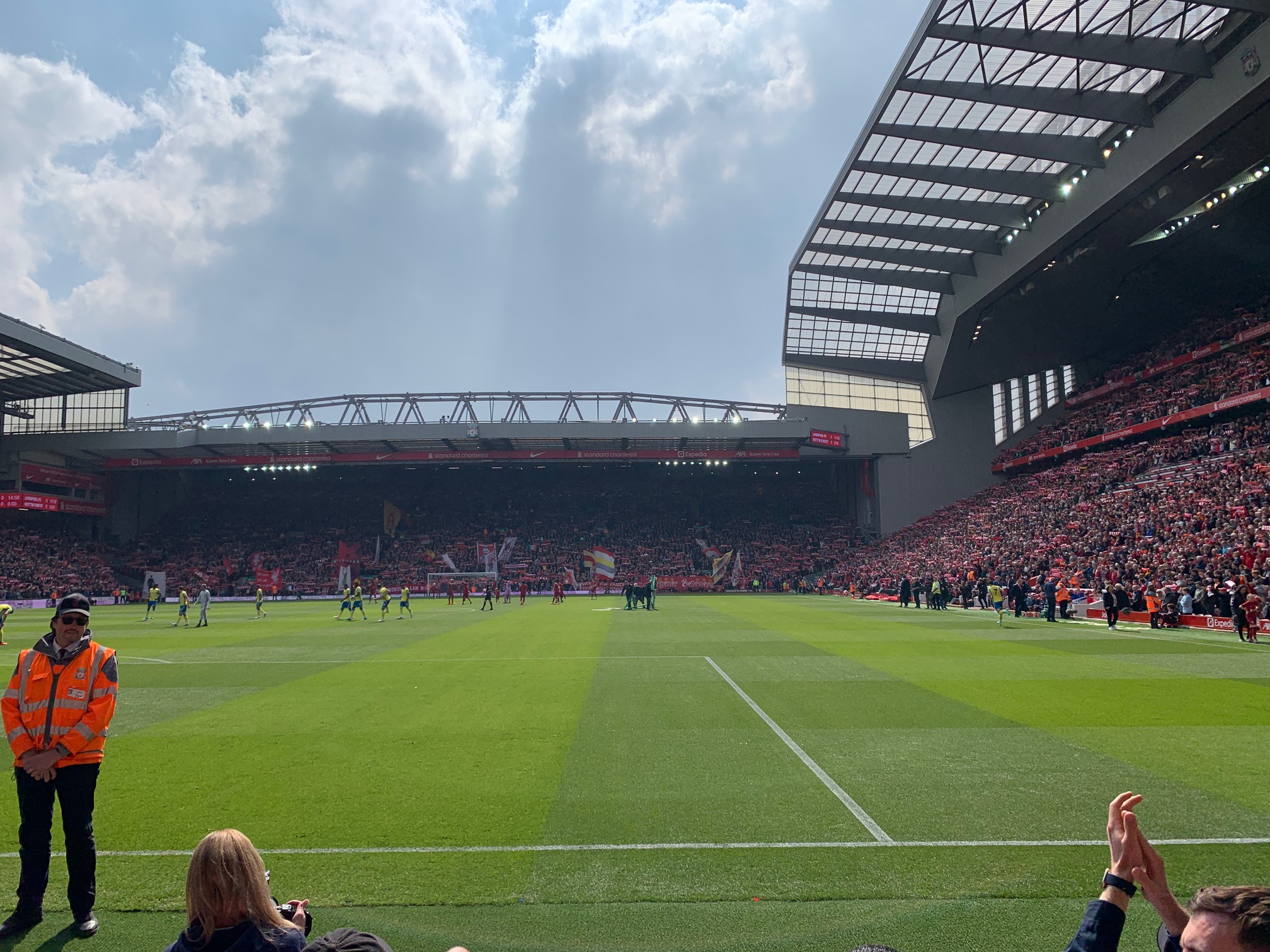 For those coming on train or in the city centred what's the best way to get to Anfield? Is it walkable?
It's a good 45–50-minute walk from Lime Street station but here are plentiful hackney black taxis available outside, so if you can get into a group of 5, you can spread the cost which shouldn't be too prohibitive.
There is also usually a fleet of 'Soccerbus' which park near to the Museum about 300 yards to the right of Lime Street as you come out of the main entrance.
Is there anywhere around the stadium where away fans will be welcome for a drink?
The normal watering hole for away fans is the Arkles pub, but with the redevelopment of the Anfield Road stand, you would have to go into Stanley Park to find your way to the away turnstiles. There will be many stewards and police officers that can assist in guiding you to the correct queues.
I have a pre-match drink a ten-minute walk away from the ground, so I'm not sure if there are any nearer pubs available. As a rule, we are a very welcoming bunch though.
Any parking recommendations?
Parking directly close to the ground is usually booked up before the match, so you may need to look further afield. Just beware that you don't park in a resident only space as you may come back to a ticket!
I think if you park nearer to Goodison and walk across the park, you might be in luck.
Finally – let us have your predictions if you would:
Who will win the league?
Where will Liverpool finish?
Where will Forest finish?
For Sunday's game I'm going for a 3-1 home win. It seems to be our favourite result this season!
City are still the team to beat this season but given the start we have had I'm much more confident of giving them a run this season, so I'll stick my neck out and say we pip them on the last game of the season!!
I can see Forest certainly staying out of the relegation places, given the performances already this season. Steve Cooper, a former academy coach at Liverpool, seems to be handling the intensity of the PL. I can see Luton, Sheff Utd and possibly Burnley falling through the relegation trap door.
With thanks to Peter for his insight.
See you all there.
You Reds
Matt