Forest Away: Luton Town, Saturday 2nd November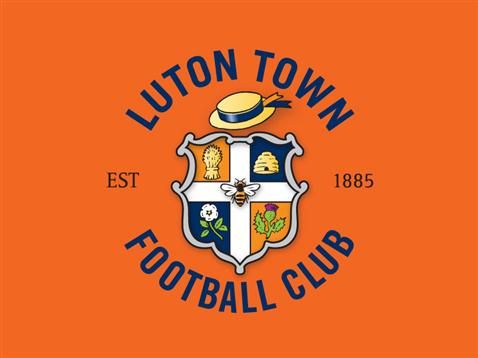 Being based in Bedford, in-laws supporting Luton and knowing a fair few hatters, this game was certainly one of the first fixtures I was looking out for (behind Derby) on fixture release day. For me, this is a home game, no early train to Nottingham, no late pick-ups from the station and no pretending to be sober when Charlotte picks me up – she'll be delighted. I've already been warned numerous times that November could be a tough month for me whatever the outcome is come 5pm Saturday evening.
The first time I visited Kenilworth Road was November last year, Bradford were the visitors on what was a baltic Wednesday night. I remember taking my seat before kick-off and not being able to sit down without my knees being at my chest, I had to perch on the edge of my seat for the next 90 minutes to have some form of comfort. A 'proper' football ground some might say. Everyone is crammed in; you feel like you're on top of the pitch and there's an atmosphere all around the ground.
Much like the City Ground, the low roof in the away end definitely increases the decibels made by visiting supporters and I'm certainly looking forwards to walking through someone's back garden and joining just over a thousand Forest fans in a packed out away end.
I understand its not intentionally done, but, the fact that it is unreserved seating makes it even better. It's something we've talked about in the past, having a section in the ground that is an 'unreserved' area. It creates a buzz to get a good spot, encouraging people to get to the ground slightly earlier and build the atmosphere. Also, it will allow likeminded people who want to congregate together and create an atmosphere to do so. I think Bristol City do it for home supporters and it has proven a success for them, definitely something to consider with the redevelopments happening at the CG.
Admittedly, I was worried about how Forest would organise the allocation of tickets for this game. Would they just use loyalty points from this season? Would they carry over from last year? And, how could they possibly make it fair given that we have 2,000 away members? Credit where credit is due, I think they got it right. I know there is a consensus that people only buy an away membership for Derby away, I'm not doubting that some people do. But there is a large proportion of away members that will go week in, week out and they reap the rewards when it comes to the games where we get a smaller allocation (there isn't many). And that is only fair, everyone that is going to Kenilworth Road has travelled all over the country to watch Forest away.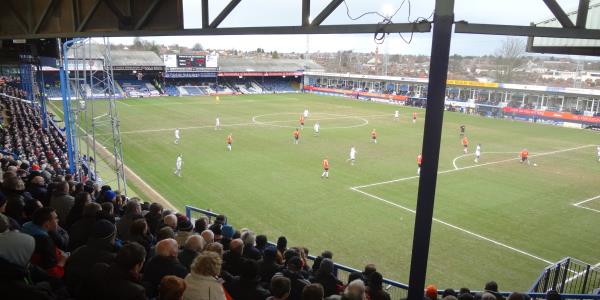 Travel:
Train: Unfortunately, there are works between Market Harborough and Bedford which means there is a rail replacement bus service operating between the two. From Bedford, hop onto a Thameslink train and head to Luton. A journey that should take 1 hour 20, will take you 2.5 hours.  A return journey costing just over £50.
Apparently the bus route can be avoided by heading across the the East Coast Line (Grantham / Peterborough) and then across but I can't imagine this is particularly straightforward or cost effective.
Car: Fairly straightforward journey down the M1, leaving at junction 11 and taking the A505 to Luton central should take just under 2 hours. Given the area that surrounds Kenilworth Road, there isn't much street parking. Unfortunately, your best options are towards the town centre. Crawley Road car park (LU1 1HT) is about a 5-10 minute walk from the ground. Power Court (LU1 3LJ) is another option for you. Bear in mind that both of these will require payment.
Pubs: The Luton fans I know all tend to drink in Bedford, then head to Luton for the game. Make of that what you wish. A lot of the pubs in Luton won't allow away fans in by the sounds of things. 'The Beech Hill Conservative Club' is the designated away pub apparently, that can be found on Leagrave road. Other than that, the next best option is a place called the Whitehouse.
We are taking a bus down and stopping in Flitwick at The Swan. It's right next to Flitwick Station which is only 12 mins up the line from Luton so those driving down could conceivably park there and hop on a train for only a few quid.
Q&A with Luton Town fan and chairman of the football club I play for, Kenny.
I for one, was pleased when Luton sealed promotion. I can't imagine what it must have felt like for yourself and fellow Luton fans after all that has gone on with the club. How good did it feel?
The feeling of being promoted was unbelievable, following Luton since I was 15 home and away through football league, non-league and then back upto the championship. Of course the last few years have been brilliant gaining promotion in consecutive seasons but being back in the Championship was special and very much deserved.
What have you made of your start this season? Are you about where you expected to be?
Very much up and down start to the season but with a new manager and some new players we knew it was always going to be a challenge. Myself like any Luton fan, if we finish out of the relegation zone by goal difference and stay up then it's a successful season for us. But I expect us to not be in a relegation battle if I'm honest, our home form should keep us in the division but hoping we are well clear. I expect 15th-18th.
You broke your transfer record in the summer in bringing goalkeeper Simon Sluga to the club. From some of the clips I have seen, he seems to have had a tough start to his career in English football. Do you feel the deal represents good value? Or would you have invested that money elsewhere?
Before we signed Sluga, not many of us have heard of him but had seen good things so we were hopeful. Spending £1.5m on a player for a club like Luton Town you have to be sure that he's going to be a top player, he has showed glimpses of being very good but has probably cost us 5-8 points already and the season has only been running a few months. He's also Croatia's number 2 so thought he was going to be really good. Looking at it now, we should have invested it elsewhere but when he first signed we were hopeful he was going to be good.
I can't imagine it was easy when Nathan Jones departed for stoke, particularly with the positon that you were in at the time. What are your thoughts on the precarious position he finds himself in at Stoke?
Haha Nathan Jones is getting all he deserved at Stoke, I am amazed he's still in a job after the start he has had. The way he went about leaving after we gave him a chance in the first place to manage shows a lot about the bloke he is. He would never admit it but I'm 99% sure he regrets leaving, hope they go down and he gets a job the year after at Forest Green.
Luton have been given the green light for a new stadium build, seeing you move away from Kenilworth Road. Is it a bittersweet feeling? Or is it time for an upgrade?
I am going to be absolutely gutted when we leave Kenilworth Road, the ground is special to me and every single Luton fam I'm sure. The way modern grounds are now with lack of atmosphere and all half empty stadiums Kenilworth Road is unique. Had some absolutely fantastic nights there but… the way football is now we do need a new ground and with us being able to get bigger crowds and more money for players etc it should help us as a team in the long run.
Is there anywhere in Luton that away fans will be welcomed for a pre-match beer?
To be honest, I'm not sure many pubs in Luton 'welcome' away fans into them. I know the Whitehouse now welcomes away fans but didn't used to. The designated away pub is The Beech Hill Conservative Club on Leagrave Road.
How do you see Saturday panning out?
Saturday I can see it being a tight game but I can see both teams scoring. I will be more then happy with a draw now haha but if we play well as Bristol City saw last week we can beat anybody.
Finally, seeing as I'll owe you money for Sundays game, shall we have a bet? If Luton win, I'll pay double subs. If Forest win, I get a free game?
Yes sounds good!
Thanks to Kenny for answering our questions.
See you Saturday if you're making the trip to Luton!
Ben Wright