FOREST AWAY: Manchester City, Saturday 23rd September – Fan Guide
We should be beating teams like Burnley at home…apparently.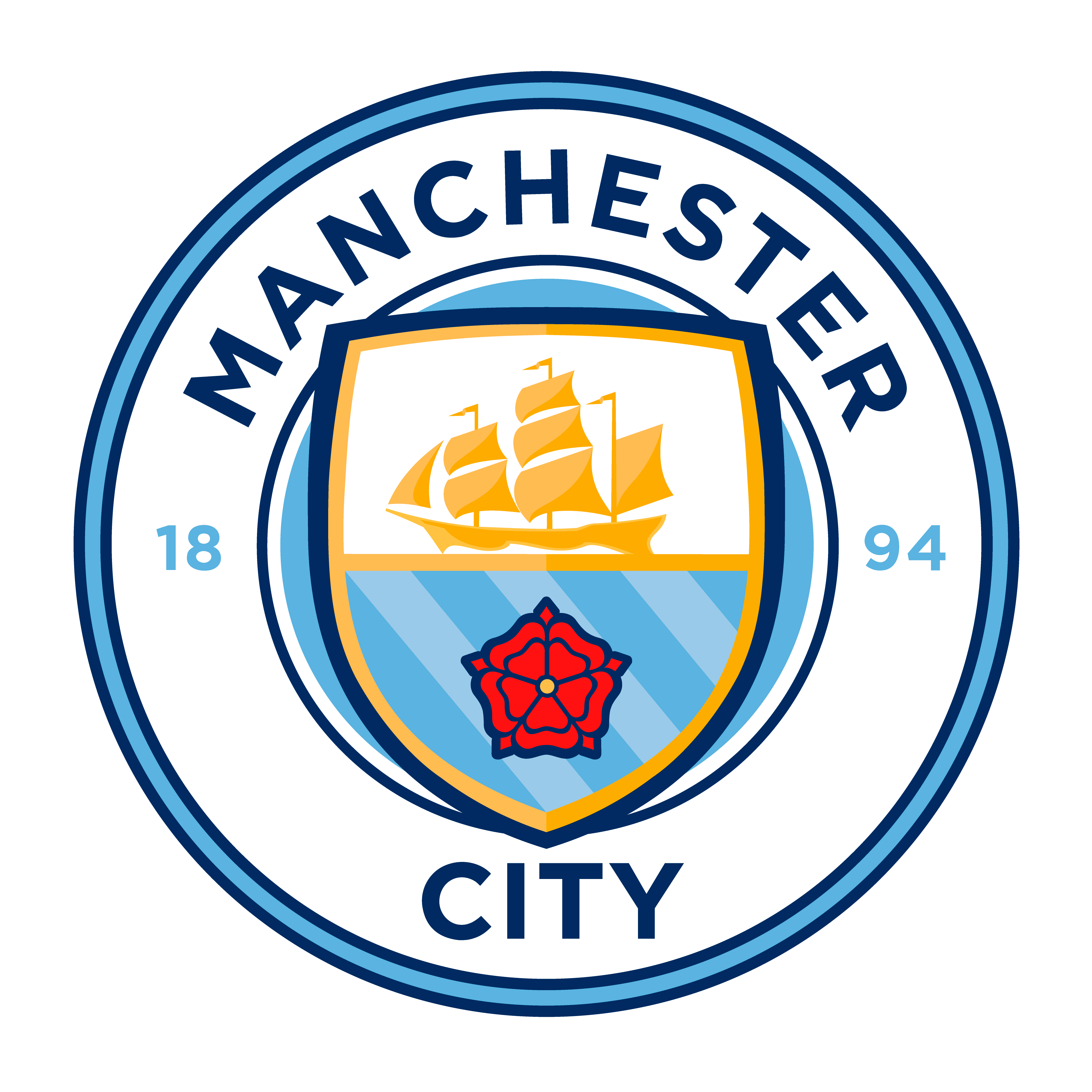 Burnley hadn't registered a single point yet and are obviously a bit useless…apparently.
The dominant feeling as we trudged away into the year's first autumnal night after a 1-1 draw on Monday evening was one of frustration. Yet at the same time, a small sense of relief that it didn't turn out as the League Cup tie against the same opposition did.
A draw was about fair – a sentiment even my Burnley supporting friend offered up, once he'd finished ranting about VAR and sending me numerous pictures which to him seemed proof of cheating. We got lucky, but there is no conspiracy. Football, huh?
Despite some good spells, we looked a little disjointed at times, as if we had two players making their debuts in a new(ish) formation, which is of course exactly what we were. The big picture remains encouraging though: away goals are flowing and a bucketload of options from a strong and deep squad exist. Now, all we need is a manager who has proven to be adept at getting an orchestral tune from a large and new squad in a short space of time. Hmmm…anyone spring to mind?
So, it's back to Manchester – again – and specifically to East Manchester to face the European and Premier League champions who have won all five of their opening league games. Of course, there is trepidation. Of course, it is the most difficult of difficult places to go. Of course, Erling Haaland currently looks somehow even more determined than ever to score stacks of angry goals against any unwilling participants in his path.
But despite all this, there remains a feeling we might be able to offer a little more than our impression of a cute kitten in need of a belly rub on our last outing here around a year ago.
Right then…let's do this.
TRAVEL
Train: As barmy as it sounds, there is a normal timetable of trains running on Saturday. The combination with a 3pm kick-off no doubt offers a tantalising prospect for many.  Services from Nottingham to Manchester are about every 30 minutes. One is direct and takes 1h 50 minutes, while the other requires a quick change at Stoke-on-Trent and takes 2 hr 11 minutes. A Super-Off Peak Day Return for both routes is a reasonable £29. There is typically group save options available from Nottingham to Manchester if travelling together in groups of 3 or 4, but they don't seem to be coming up when searching this time.
In order to help fans plan their train journey, we have received the following comment from East Midland Railways:
Please be aware that our Notts/Liverpool services are expected to be very busy throughout Saturday with additional demand from Notts.
EMR have strengthened several services to 6 cars from 2/4 originally.
PRE-MATCH – Notts to Manchester
08:45 – 6 cars
09:45 – 4 cars
10:45 – 6 cars
POST MATCH – Manchester to Notts
17:41 – 4 cars (TPE 6 CAR 18:13 to Sheffield/connect with Northern service to Notts)
18:41 – 4 cars
19:41 – 6 cars
20:41 – 6 cars
It's a 1.5 mile walk to the Etihad from Manchester Piccadilly,  a 25 / 30 minute swift walk.Road: Given that this is a Saturday 3.00pm kick off, travelling by car should be significantly easier than our last visit here on a Wednesday evening.
ROAD: Depending on whether you are heading across from the M1 (M62 or across the peaks) or up the M6, you'll be best finding a way towards the Etihad from the side and not up through the city centre. For the game last season, traffic was horrendous, and parking proved a problem for many. Allow plenty of time or consider a means of parking well away from the stadium.
A residents only parking scheme operates for a mile around the stadium, making parking options tricky, but there are vast housing estates which should offer some street parking if you can walk in from outside the restricted areas. Based on nothing but some possible logic, it may prove wise to come in from the north off the M60 (A62 or A664 which may offer some handily placed parking and possibly miss the main block of traffic heading away afterwards.
We have also previously been advised by Manchester Police about an issue with illicit car parking where money is charged to park in areas of otherwise free parking. Try Pottery Lane for unofficial car parks for around £5, or St Brigid's Church on Gray Mare Lane. But the general consensus is that getting away after the game from such car parks is difficult and will take time. It seems wise to park as far away from the ground as your walking legs will allow you, in order to get away at a reasonable time at the end.
There is an official car park the stadium park which some claim clears away much quicker than the unofficial ones, but don't hang about getting to your car, otherwise you might be sat stationary in your car for a while.
You could try parking at the Metro stop in Ashton, which has free parking at the cinema/complex then £3.10 return tram fare. The Metro has served us well for trips to Old Trafford. Take the blue line. Journey time is around 30 minutes.
Or you could always try the JustPark app.
Another option is to park in the city centre: https://www.ncp.co.uk/parking-solutions/leisure-parking/etihad-stadium/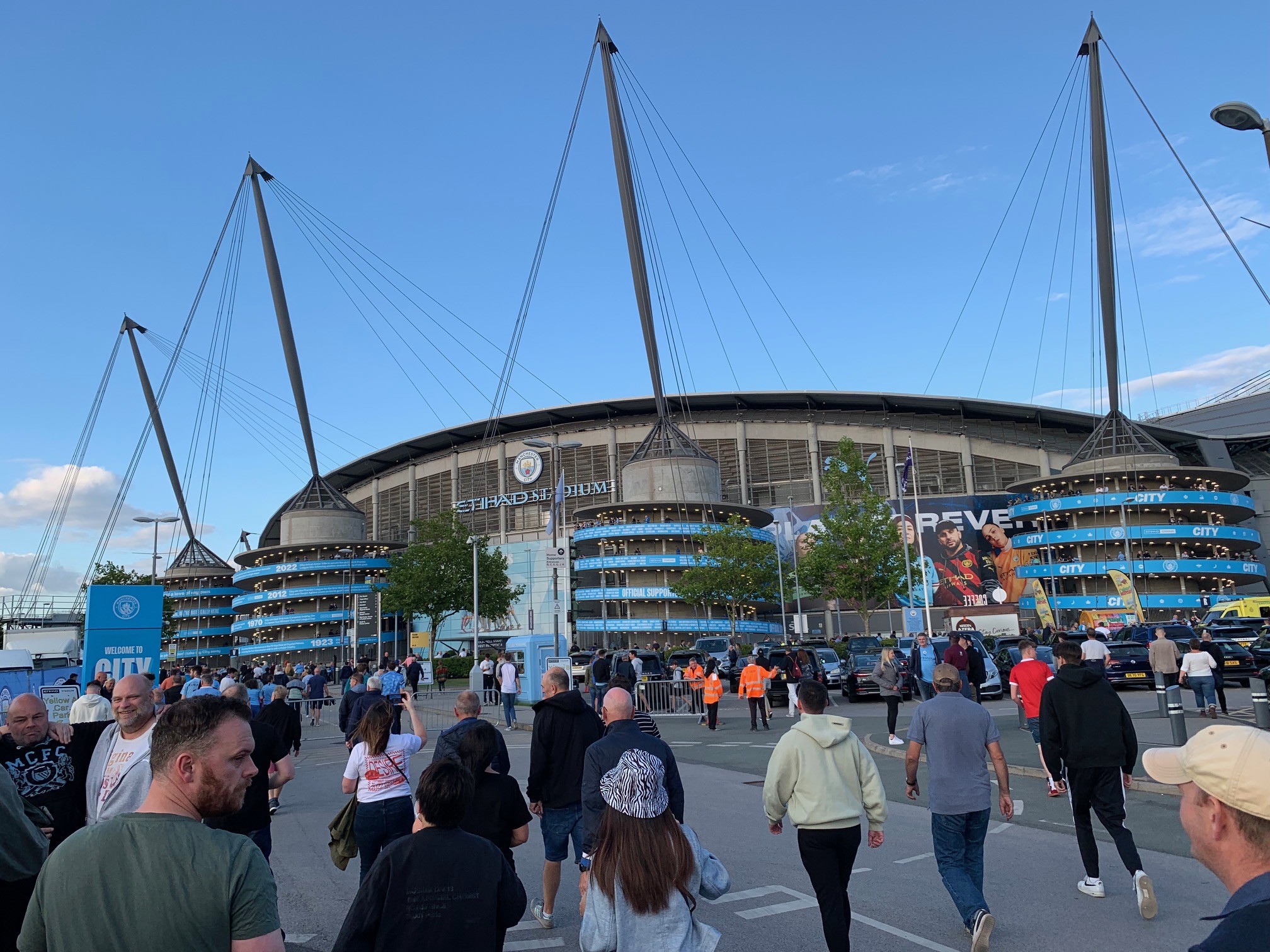 PUBS
Pubs around the ground are generally bursting at the seams and home fans only.
There aren't any obvious options around the Etihad to drink. The Stanley does apparently allow a small number of away fans in which is about a ten-minute walk away.
The better drinking options will definitely be in or closer to the city centre. There are numerous options for drinking around Manchester but, if intending to walk to the ground, don't stray too far into town. Close to Piccadilly the Piccadilly Tap is a handily placed micro-brewery and close to there is the Adelphi which we've visited a few times in the past. Further down the road is the Piccadilly Tavern and the Crafty Pig.
For the game last season, we moved up towards the Northern Quarter. Behind Piccadilly Station is Stevenson Square which has some decent bars; we had a couple at Flok and then ventured up onto Great Ancoats Street where there are some good spots are you are slowly heading towards the ground. Someone recommended Mackie Mayor which is basically a warehouse full of different food outlets and is well worth a go; there is also a bar in there. From here there are a couple of decent pubs as you head towards the Ashton Canal which will take you most of the way to the Etihad.
If you have time, it seems like the best option is to head for Piccadilly and the Northern Quarter which are both about seven quid by cab or a 1.6 mile walk. There are numerous options for drinking around Manchester. Close to Piccadilly the Piccadilly Tavern is a handily placed micro-brewery and close to there is the Adelphi which we've visited a few times in the past.
Q&A WITH Lloyd from Ninety-Three Twenty Podcast
So, now you are champions of Europe and that itch has been well and truly scratched, what now? is there still the desire to win the league again? To do it all again? What can possibly be the aim for this coming season?
I think most City's fans' main motivation this season is to win the Premier League again – and be the first team to win it 4 times in a row. Of course, we'd love to do the Treble again and retain the CL (I believe only Real Madrid have done that?). But if we're talking one achievement above the rest, I'd take the Premier League again please.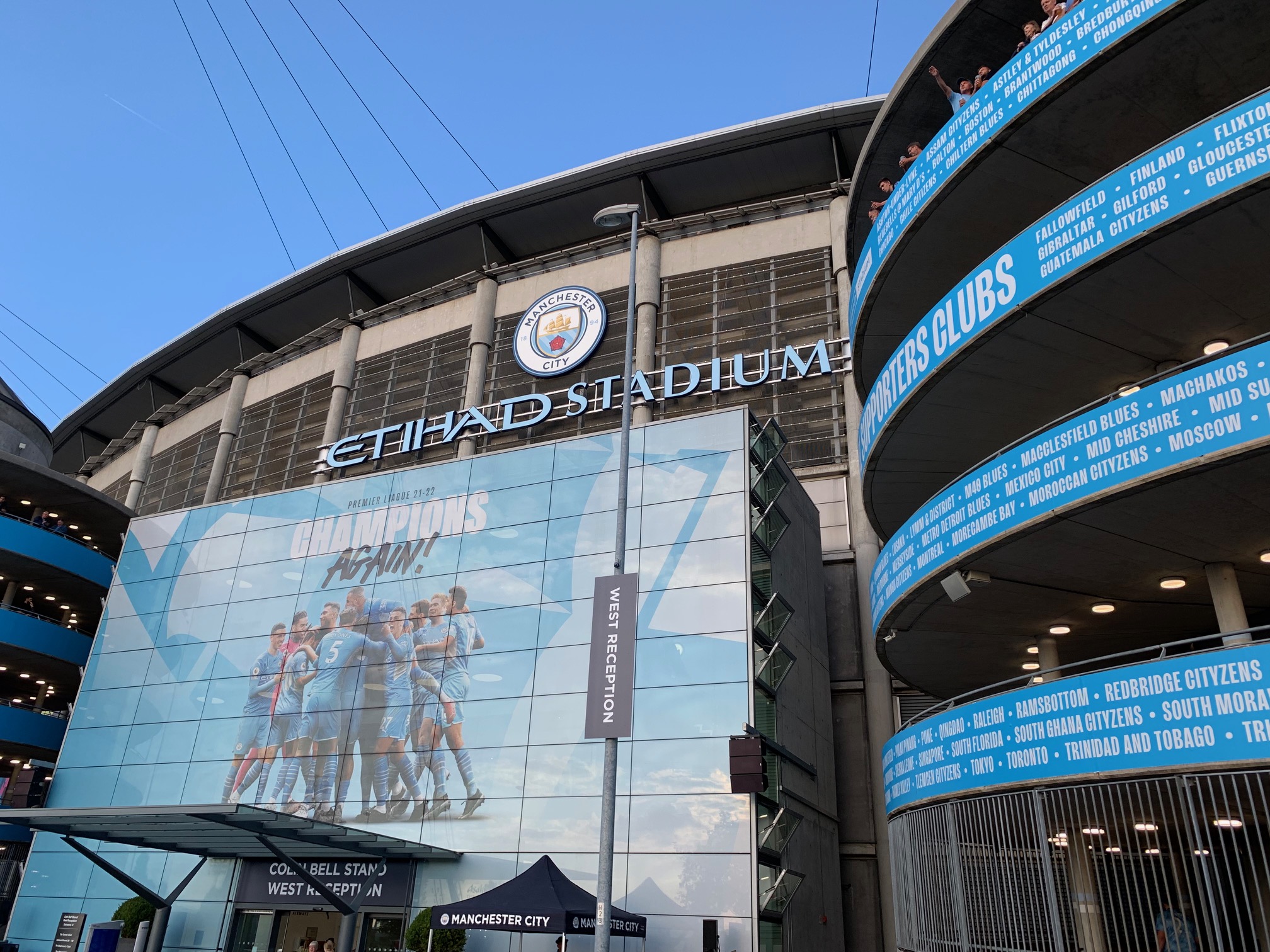 A number of key players have left and another key player – Kevin de Bruyne – is injured. does this mean that you might just be a little less formidable this season?
I think so, yes. But that's mainly because of how thin our squad is this season. We only have 18 senior outfield players this campaign – and that includes KDB, Stones, Grealish and Kovacic who are all injured! Whether we'll be as "formidable" will depend a lot on how the injuries play out across the season. If we fall off a little this year, I think that'll be the main factor, plus a bit of (natural) complacence maybe – after last season's achievements.
The point we took from you at the City Ground in February inspired you to embark on a 12 game winning streak, propelling you to the title and champions league glory. was this a turning point, or just a strange case of rare points dropped?
It was definitely a turning point. Gundogan (last season's captain) actually spoke about it being THE turning point last season after we'd won the title in May. I remember the game well. We created so many good chances. And missed almost all of them. That it meant you guys were always in the game – and you took your chance when it came. We just lacked a bit ruthlessness that day – and corrected it from there on in.
Is it difficult to muster up enthusiasm for home games against lower midtable opposition like Forest? is there a noticeable difference in atmosphere from games such as this and European nights?
Not at all. Obviously, there's a natural expectancy from the crowd that we'll beat the mid-to-lower table PL sides at home. But that's also the case for a lot of our Champions League home games. Remember: we dismantled Bayern Munich 3-0 and Real Madrid 4-0 at the Etihad last season! In my experience, the atmosphere is generally best at Premier League games rather than midweek CL ties. And most City fans still see it as our bread and butter too.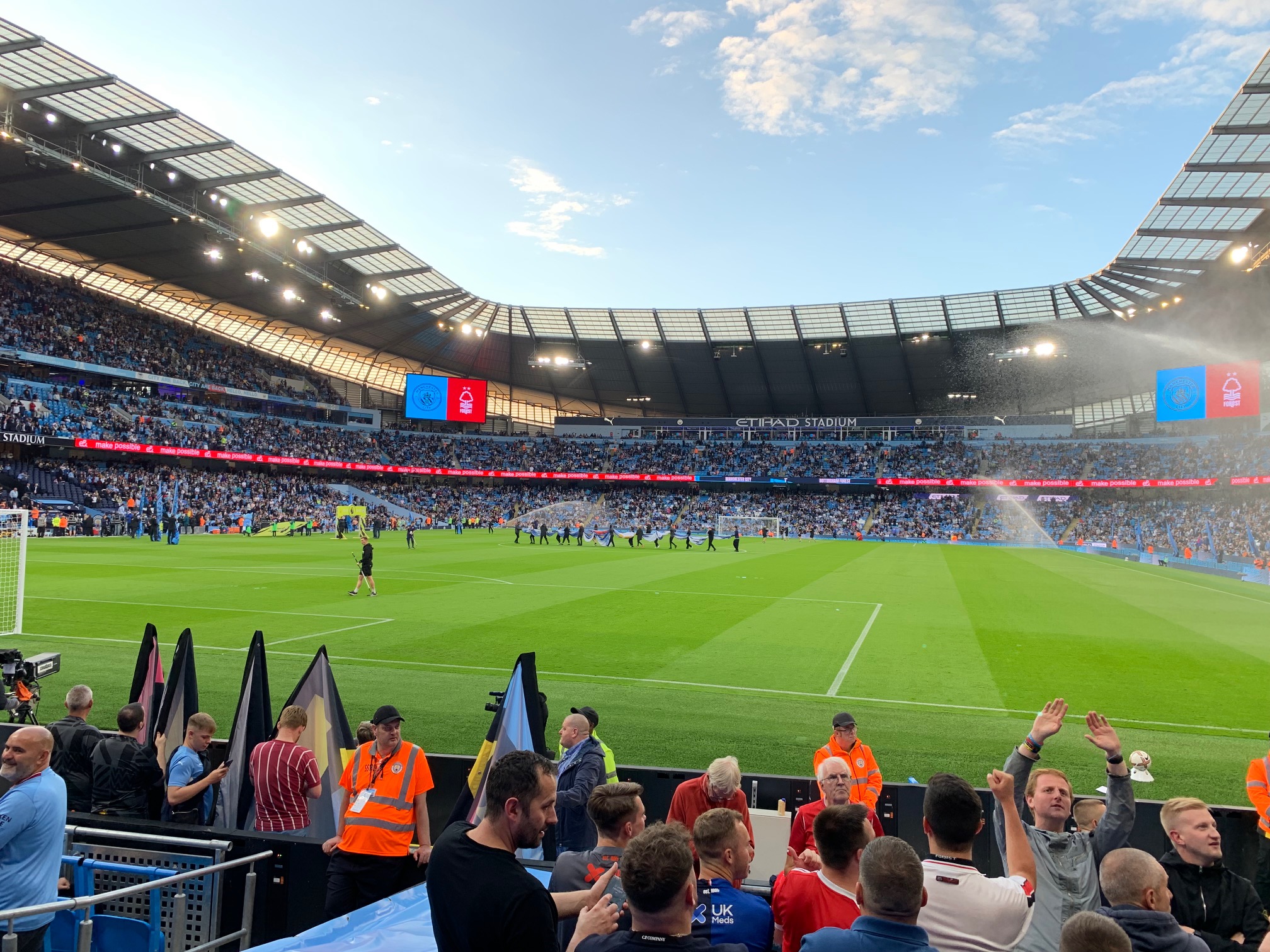 Any suggestions regarding the best way to reach the Etihad from the city centre? And where to park for those travelling by car? (i got stuck in the large blue car park for about four weeks after the 6-0 hammering you dished out to us a year ago.)
By foot. All of Manchester's best matchday pubs are close to Piccadilly / the Northern Quarter. And it's only a 20-25ish min walk from there to the Etihad. The metros are a tad quicker, but for the cost I don't think it's worth it. Plus, you get to enjoy a lovely walk along the Manchester Canal. Parking? There's plenty near the South side of the ground.
Where's best for a pre-match beer? Is there anywhere around the stadium where away fans will be welcome?
Good question. There's plenty of away fan friendly pubs in the City Centre (e.g. Piccadilly Tap, Crown & Kettle) so I think that's probably your safest bet, particularly given how close you are to the ground. Given how corporate the club is now though, there's a vast array of vendors and stalls around the ground. Albeit "City Square" is currently being revamped.
You got off to a win in the Champions League this week. You are most likely going to steamroller us again, aren't you?
Given Bernardo Silva got injured (against Red Star Belgrade) we will be down to the very bare, bare bones on Saturday. It'll be a strong XI but a stupidly weak bench. But I still think 3-1 is a safe bet.
Huge thank you to Lloyd (@lloyd_scragg) for responding to the questions above.
See you in Manchester.
Dave