FOREST AWAY: Manchester City, Wednesday 31st August – Fan Guide
Newcastle was nice(ish). Everton was almost glorious, but definitely great. Grimsby was fun.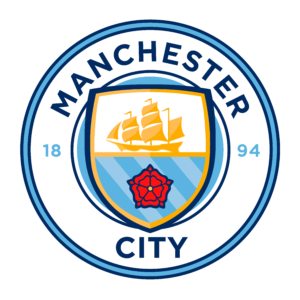 Manchester City away? It feels conflicted. On the one hand, seeing such talented players in the flesh is a very exciting prospect. But on the other, seeing such talented players PLAY AGAINST US is slightly less exciting. Watching them tear through teams is kind of fun, but only from a safe distance. The thought of what Kevin De Bruyne, Bernardo Silva and Erling Haaland can do to opposition defences is frightening. And then they can bring Jack Grealish off the bench, who frankly ran the show when Aston Villa paid us a visit in March 2019.
But much has changed. We deserve to be here; we have earned the right to compete against such elite opposition. And weird things can happen – for all the routine 5-0 hammerings of teams like Burnley, Crystal Palace have won here, and Leeds managed the same feat with ten men for 45 minutes. It 'could' happen.
But if it is to do so, we will need to do something about the unhealthy number of opposition shots at goal we are conceding. Dean Henderson is proving to be a highly effective barrier, but – apart from Harry Kane penalties – he can't keep them all out. And even if they give us a two-goal lead (like Palace did on Saturday), they will most likely still come roaring back. But we can take encouragement from the performance against Spurs, which is further evidence that Steve Cooper is more than capable of getting a sweet tune from this collection of players.
TRAVEL
RAIL: 'Avanti West Coat have restricted ticket sales for this day.'
The line between Nottingham and Manchester is operated by Avanti, a company which are not currently enjoying the best of times in terms of reputation and services offered, so tread carefully and check yourself nearer the day.
However, it does seem like there are trains from Nottingham every 30 minutes, one direct (1h 52 m) and the other with one change at Stoke (2h 7m), costing £29.20 (direct) or £25.20 (change). If travelling in groups of 3 of 4, enquire about group saver tickets. These have previously taken a third off the price as long as you are all travelling together for the entire journey.
Getting back is possible too, especially with the earlier kick-off time. There is a train departing at 22.28 which gets back to Nottingham at 00.31 but miss this and you must get the 23.50 which seemingly takes 6h 21m owing to a change at Sheffield which will leave you on the platform between 00.37 and 05.15, arriving back in Nottingham at 07.56. Not ideal.
There is also the option to look at some Greater Manchester train stations to park at and get the train in, especially if you don't fancy driving into Manchester. Places like Altrincham or Stockport could work. But this can end up taking longer. With Altrincham for example, you might not get back there until 23:15 because of how the return times sit. But it's worth a look, just keep in mind the long journey back to Piccadilly does rather impact quick getaways unless you find yourself in walking distance to your car.
ROAD: Given the day and kick-off time – 19.30 – this isn't going to be an easy one.As with Everton recently, your route may be dependent on whereabouts you are setting off from.
From the South A50 / M6
Exit at Junction 19 and follow the A556 towards Stockport and then join the M56 going towards Stockport. Continue onto the M60 passing Stockport and heading on towards Ashton Under Lyne. Leave the M60 at Junction 23 and take the A635 towards Manchester. Branch off onto the A662 (Ashton New Road) towards Droylsden and Manchester. Stay on the A662 for around three miles and you will reach the Stadium on your right.
From The M1 / M62
Leave the M62 at Junction 18 and then join the M60 Ashton Under Lyne.  Leave the M60 at Junction 23 and take the A635 towards Manchester. Branch off onto the A662 (Ashton New Road) towards Droylsden/Manchester. Stay on the A662 for around three miles and you will reach the Stadium on your right.
Alternatively, leave the M60 at Junction 24 and take the A57 (Hyde Road) towards Manchester. Turn right onto the A6010 (Pottery Lane).
PARKING: A residents only parking scheme operates for a mile around the stadium, making parking options tricky. Try Pottery Lane for unofficial car parks for around £5, or St Brigid's Church on Gray Mare Lane. But the general consensus is that getting away after the game from such car parks is difficult and will take time. It seems wise to park as far away from the ground as your walking legs will allow you, in order to get away at a reasonable time at the end.
There is an official car park the stadium park which some claim clears away much quicker than the unofficial ones.
You could try parking at the Metro stop in Ashton, which has free parking at the cinema/complex then £3.10 return tram fare. Take the blue line. Journey time is around 30 minutes.
Or you could always try the JustPark app.
Another option is to park in the city centre: https://www.ncp.co.uk/parking-solutions/leisure-parking/etihad-stadium/
PUBS 
Options around the ground are limited, as our City expert Stephen points out below: 'I wouldn't advise frequenting any of the pubs right by the ground. They're all rammed and all blue.'
There is The Stanley (aka Sports Bar) which does allow a small number of away fans in. It is about a ten-minute walk away from the stadium, just set back from the main A6010 (Pottery Lane), going towards Ashburys train station. There is also The Townley on Albert Street, which is only a five-minute walk away from the stadium. Again, arrive early and be discrete.
If you have time, it seems like the best option is to head for Piccadilly and the Northern Quarter which are both about seven quid by cab or a 1.6  mile walk. There are numerous options for drinking around Manchester. Close to Piccadilly the Picaddilly Tavern is a handily placed micro brewery and close to there is the Adelphi which we've visited a few times in the past. Further down into the square you'll pass a Wetherspoons.
We spoke to Stephen Tudor about all things Manchester City.
For us, this is an exciting fixture against one of the world's elite teams featuring jaw-dropping talent. For you, it's a humdrum fixture against a team you will be expecting to swat away easily (despite our 100% record at your new place.) How do you perceive fixtures against clubs like ours in which you are expected (and usually do) to bag five goals?
 At least twice a season City encounter serious problems at home to sides we are expected to beat. Last term it was Saints and Palace. So that's always a worry because a game where we dominate but ultimately come unstuck can strike at any time.
Plus of course as City fans we have an inherent fear of turning into United supporters during their heyday and this means we avoid confidence bordering on arrogance like the plague.
As for away games, I can truthfully say I've never felt overly confident, even with the team we're blessed to have.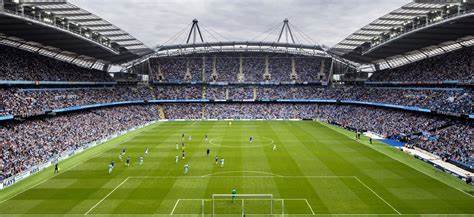 How do City fans perceive Forest? As a bit of a novelty – a new toy to play with? Does anyone remember Gary Crosby's goal and Andy Dibble and all that? Or a team to be ever so slightly wary of?
 I was at the City Ground that day and felt very hard-done-by!
I'm so, so pleased that Forest are back to where you belong and I've been seriously impressed by the transformation that has taken place under Cooper. As a Welshman I've been closely following the progress made by Brennan Johnson and hope he goes on to establish himself as a Premier League star. In all honesty I will be rooting for you boys all season, in every fixture but two.
It seems odd to some that you sell Raheem Sterling and Gabriel Jesus. Obviously, the Norwegian lad is a decent replacement (who will one day come to play for us as a nod to his father's spiritual home). It's going to be another close-run thing between you and Liverpool. How confident are you of another league title, or is the Champions League more important? (Not that you can't win both.)
 The league title will always trump the Champions League for me but maybe this year it's different. It would be extremely nice to win it just to quieten all the talk around us not winning it.
I don't want to get too carried away with Haaland but obviously he's going to give us something we previously lacked which is a genuine cutting edge up front. If it all comes off, we could be frightening.
The evolution of Manchester City from a club bumbling along in a slightly comedic way to a super-sized oil tanker of a football club (if you'll excuse the pun) is well documented. In many ways, what has been achieved is deeply impressive since Sheikh Mansour bin Zayed al-Nahyan of the Abu Dhabi ruling family took over in 2008. But is there a part of you that is conflicted? Does a part of you miss the lovingly shambolic iteration of the old City?
 Most Blues are conflicted but it's surprisingly easy to balance out a disgust for the appalling human rights issues and retain an unswerving support for a club I've been obsessed with since a very young boy.
If men of such integrity as Vincent Kompany and Pep Guardiola can work for the owners for many years, I can cheer on the team, my love for them unaffected. Hypocrisy is also a factor. Rival fans take the moral high ground on social media yet if City's owners took over their club they would be celebrating in the streets. For the vast majority a takeover by Abu Dhabi would be one of the highlights of their lives.
As for the journalists they deign to tell us how to feel yet they eulogised about Russia in print in 2018, with one Guardian journo even writing a book praising Putin and Russia to the hilt. They will all go to Qatar this winter and revel in the hospitality.
They don't get to tell me how to love something I've loved all my life and with many, I suspect I've got more moral fibre in my fingernails than they have combined.

Has the situation at Newcastle regarding their new ownership taken the heat and scrutiny away from City in terms of accusations of sportswashing? How do City fans react to such accusations?
 I suspected it would take some heat off us but sadly that's not been the case.
Sportswashing is a fallacy. Prior to the takeover I had no earthly idea about the geopolitics of that region. Now it's condemned regularly in the sports pages of newspapers and debated by hundreds of thousands of football supporters. It achieves precisely the opposite to what is supposedly their intention.
The Etihad Stadium is much developed since last time we visited (…100% record, remember?) How has this impacted the atmosphere? Can we expect an intimidating cauldron of noise and flags?
 A decision was taken many years ago to split our noisiest fans, placing them either side of the away contingent. I suppose on paper it made sense. In reality however, it is entirely counter-productive and lessens the atmosphere. The South Stand, to your left, will still make a good bit of noise though.
Is there anywhere away fans can get a pre-match drink?
 I wouldn't advise frequenting any of the pubs right by the ground. They're all rammed and all blue.
Piccadilly and the Northern Quarter are both about seven quid by cab or a 1.6 mile walk away. Loads of bars and no-one cares what colours are worn.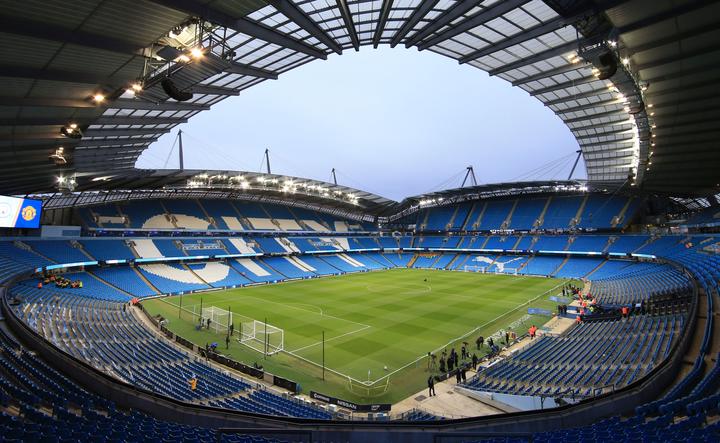 Any parking suggestions for those arriving by car?
 There are the usual strips of wasteland and repurposed business/school car parks dotted around the stadium for a fiver that are common at most grounds. Approach the Etihad from any main route and you will see several.
One tip though is not to park too close to the stadium. The Etihad must be the worst in the Premier League for getting away from as thousands funnel at a snail's pace onto the motorway. The closer you are, the longer it takes to start your journey home.
Thank you to Stephen Tudor (@SteTudor123) for his responses.
David