FOREST AWAY: Manchester United, League Cup Semi-Final, Wednesday 1st February – Fan Guide
From the warm sand of Grimsby to a winter's night in Manchester. It seems likely our League Cup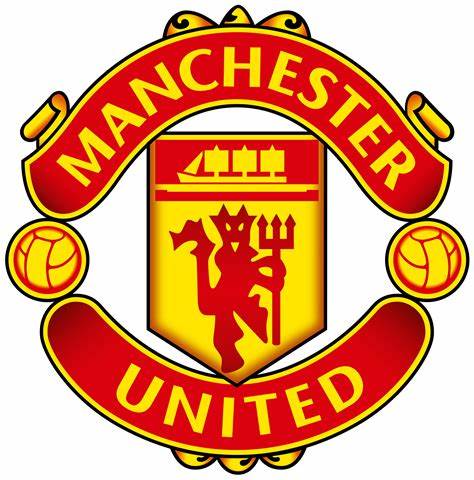 odyssey may come to a close at Old Trafford, a first leg deficit of three goals will take a herculean effort to overcome, but once again a cup competition has been a refreshing bolt-on to our league endeavours.
Back in August I told my seven-year old, who has started his own Forest supporting craze in the last 18 months, that I'd do my best to get him to every League Cup match. Naturally, I figured we'd weave our way through a couple of rounds at best and then bow out. Football on the beach at Grimsby, followed by fish & chips and a comfortable 3-0 victory was how he enjoyed his first ever away game. I warned him it wasn't always like this. Beating Spurs in the next round thrilled him, especially when he saw Jesse Lingard score his first Forest goal, and the 4-1 procession that followed at Ewood Park gave him a first lingering dream of Wembley.
He's attended plenty of Championship and Premier League games, something I keep reminding him he's fortunate to be able to do, but he's held a magical feeling about the cup that has really stirred something in me too. Ever since the play-off semi final that he didn't attend, he had longed to see a penalty shoot-out live. He got his wish against Wolves and was, and I can't emphasise this enough, wild with delight when Henderson saved the final penalty. He's replayed that moment in his head, and recreated it on our living room floor, so many time since.
In three days before the first leg of the semi-final, it seemed like every time I walked into a room he was in he shouted 'You Reds' or something Forest related in my direction, but he was also nervous. On the way home that night after the first leg he was upset that his Wembley dream appeared to be over, but typically it was Steve Cooper who made him feel better when he appeared on the car radio. I explained that football doesn't need to be about winning or going to Wembley, that there are also times when you turn up to simply support your team. That he's a very lucky seven year old to be going to a semi-final at Old Trafford, and that we should go up there and make the most of it.
This is the first semi-final he's ever seen, but it's also his Dad's too. Some of us have waited a lot longer for these sorts of occasions and I'm determined to enjoy it regardless.
He's come to terms with the monumental battle it's going to need to do it and that his night will very probably end in disappointment, but he's also told me that he still thinks we might do it! And with that I took the glass of brandy away from him.
Do we have a prayer in Manchester? It seems incredibly unlikely, but I've learned to not write us off and it's nice to think something unfathomable could happen. But whatever unfolds at Old Trafford, this doesn't feel like an isolated cup run and I believe another chance will come again before long. These nights can hopefully become normality for Forest supporters of all ages again, but especially for the kids who won't have to endure what the rest of us have.
Whether our hopes ends here or not, I will always look back fondly on this run. It's become a big part of why he's so utterly hooked on following the Reds. Just like his old man.
***
TRAVEL
TRAINS: With train staff on strike, travelling by rail is best avoided.
ROAD: The route you take will likely depend on where you are setting off from. M1 / M6 or A50/M6 plus the M1 / Woodhead Pass although not personally a big fan of this route late at night on the way back.
Another reminder too to check the Road Closure Report at NationalHighways.co.uk before setting off which flags up any issues or overnight closures which may impact your journey.
Old Trafford isn't easy to get to, with lots of suburban areas to navigate through to reach the stadium. So parking a little further out and walking may be a quicker option although admittedly that isn't particularly inviting with a cold and wet walk back to the car after the match. For the game over Christmas, there seemed to be some good options to be had using the parking apps and finding random places around Trafford and Salford Quays. We parked at Salford Quays and it was pretty painless, with a nearby metro stop to take you into the city if time allows, but it was a bit of a drag getting away.
An alternative, as our United fan below suggests, is to rely on the metro system to park and use that to get the Old Trafford. A bit of research beforehand will throw up which ones have free car parks or available street parking. It sounds like it is a bit of a squeeze on the trams after the game but they do help to avoid sitting in traffic closer to the ground.  The below map may help with finding a place to park – note Old Trafford on the green line towards the top left.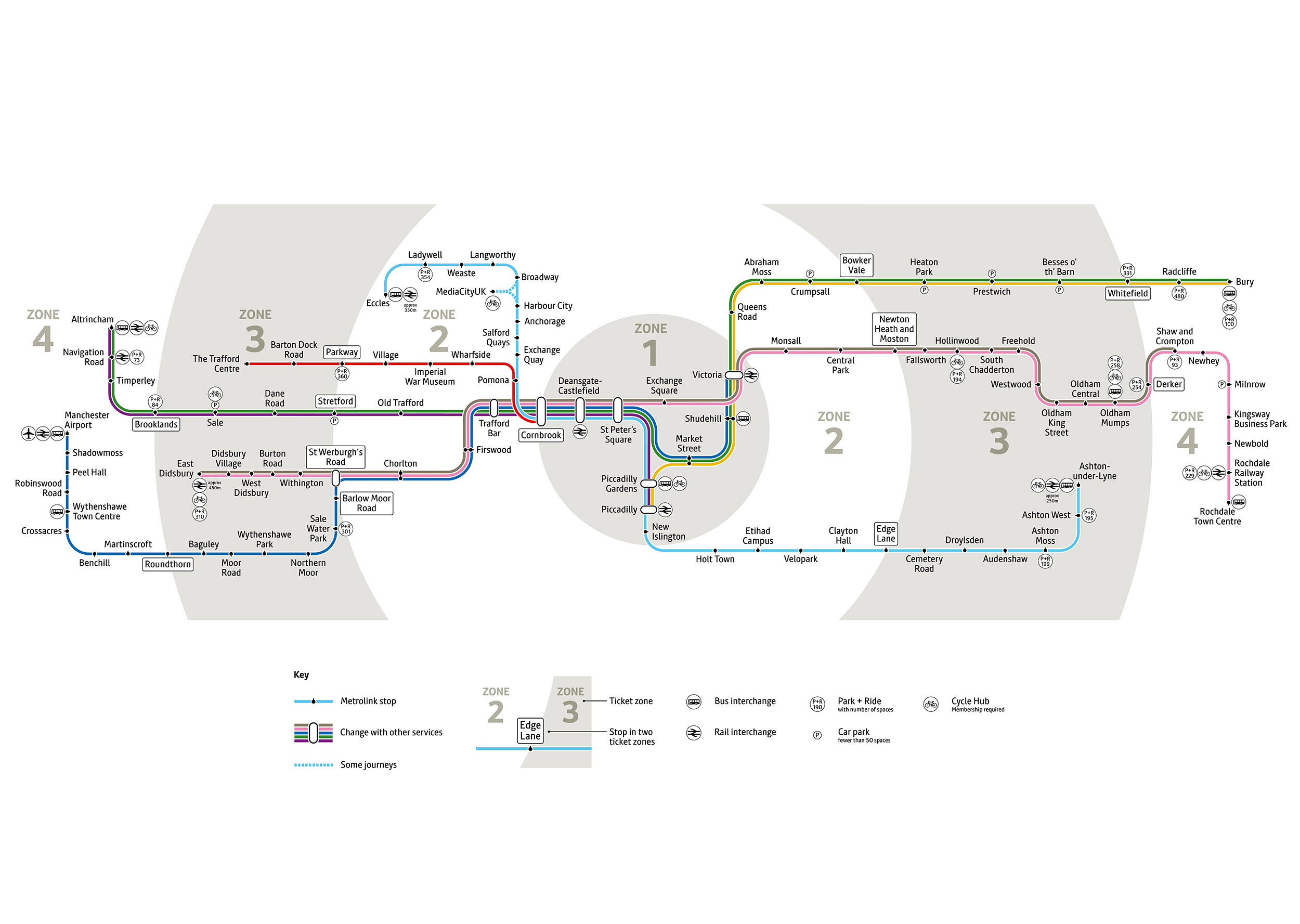 Finally – a reminder of this from our previous guide…
We have been advised by the Manchester United Dedicated Football Officer that there are a number of illicit parking schemes in operation around the stadium where individuals try and charge for parking on public roads. 2 people were arrested at Wednesday's cup game against Burnley for this and other arrests have taken place earlier this season, so please be wary.
PUBS
The official line from Manchester Police when we requested advice on away pubs for the recent league match is that there are none around Old Trafford. This doesn't mean you won't be able to find a drink a close to the stadium but there are none dedicated to away supporters, and many will possibly be home fans only.
It's about a fifteen minute ride to Piccadilly Gardens on the metro and there are plenty of drinking options around there should time allow. In December we drank in the Crafty Pig but close by is the Piccadilly Tavern, Piccadilly Tap and the Waldorf.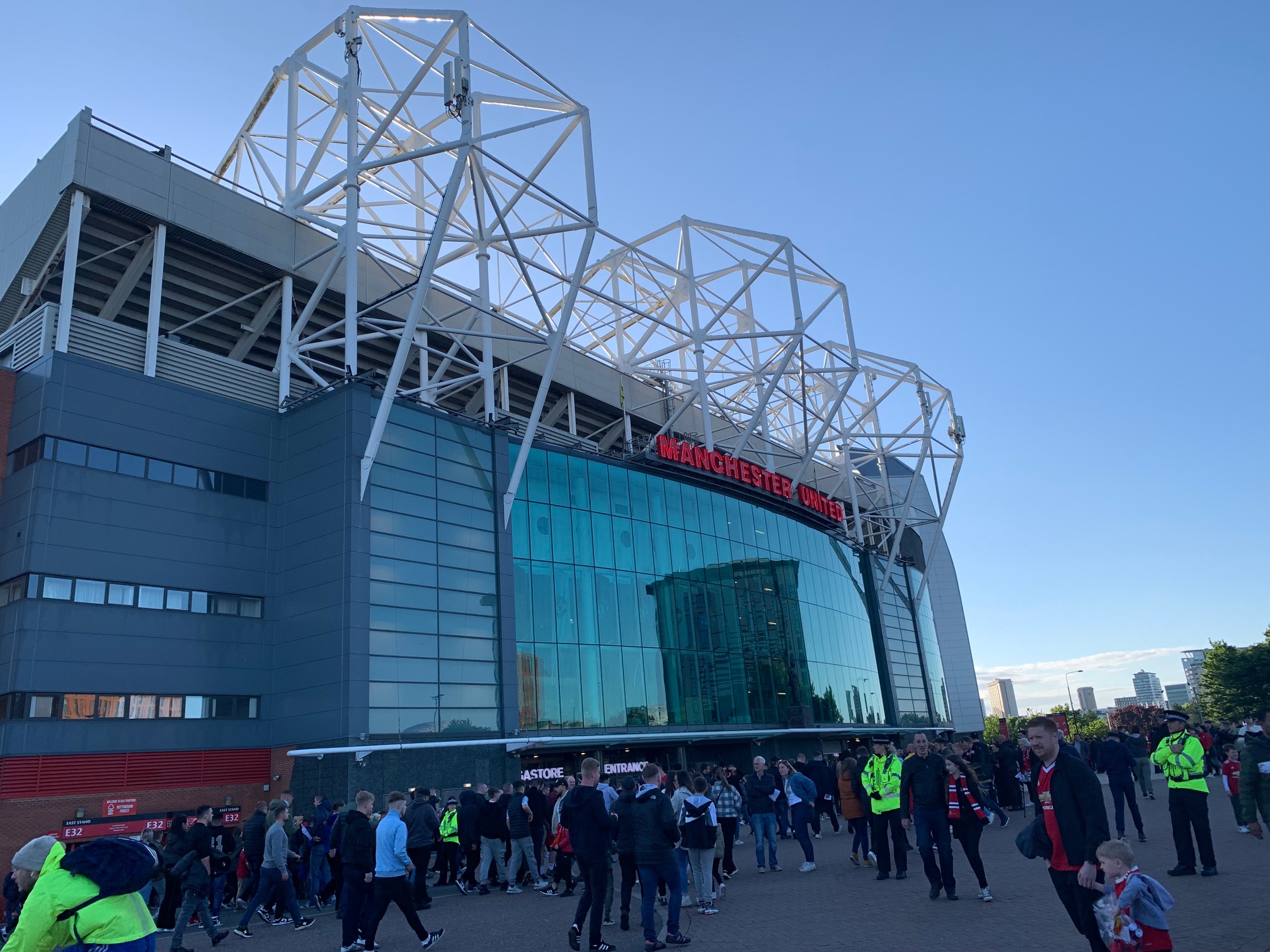 Q&A with Andrew of the Stretford End Flags group (@SEF_MUFC)
It's highly likely Wednesday will be a straightforward procession to Wembley for United. Can we expect a much changed team as a result?
A 3-0 lead can often lead to complacency, but that's not a word that appears to be on Ten Hags vocabulary, so I still expect a fairly decent side. We are in a position where we almost now have 2 quality players for each position, although a few injuries are happening us.
I'm hoping that both Garnacho and Pellistri start; and definitely want to see a lot more of Pellistri who is somewhat of an unknown to most fans, yet took the World Cup by storm for Uruguay.
Sancho is back training and needs to progress now, Wednesday is ideal for him. Butland is probably likely to make his debut.
So expect changes, but expect a strong line up.
Given the much publicised spell without a trophy (long for United's standards at least), how important is the League Cup to you this season?
It's important that this bunch of players win something as winning breeds success and hunger for more. We've champions league winners in Varane and Casemiro, but a lot of these players are yet to taste success.
The Fergie success was kickstarted by that 1990 FA Cup win, it's the win at Forest rumoured to have saved his job. That 1990 FA Cup along with the 1991 ECWC and the 1992 league Cup, set the team up for its first Premier league final. We'd love to repeat that with cups in the cabinet and a title challenge over the next season.
The League Cup is now a trophy that's worth winning, its come full circle again and is no longer a cup that's for simply bedding in youth players.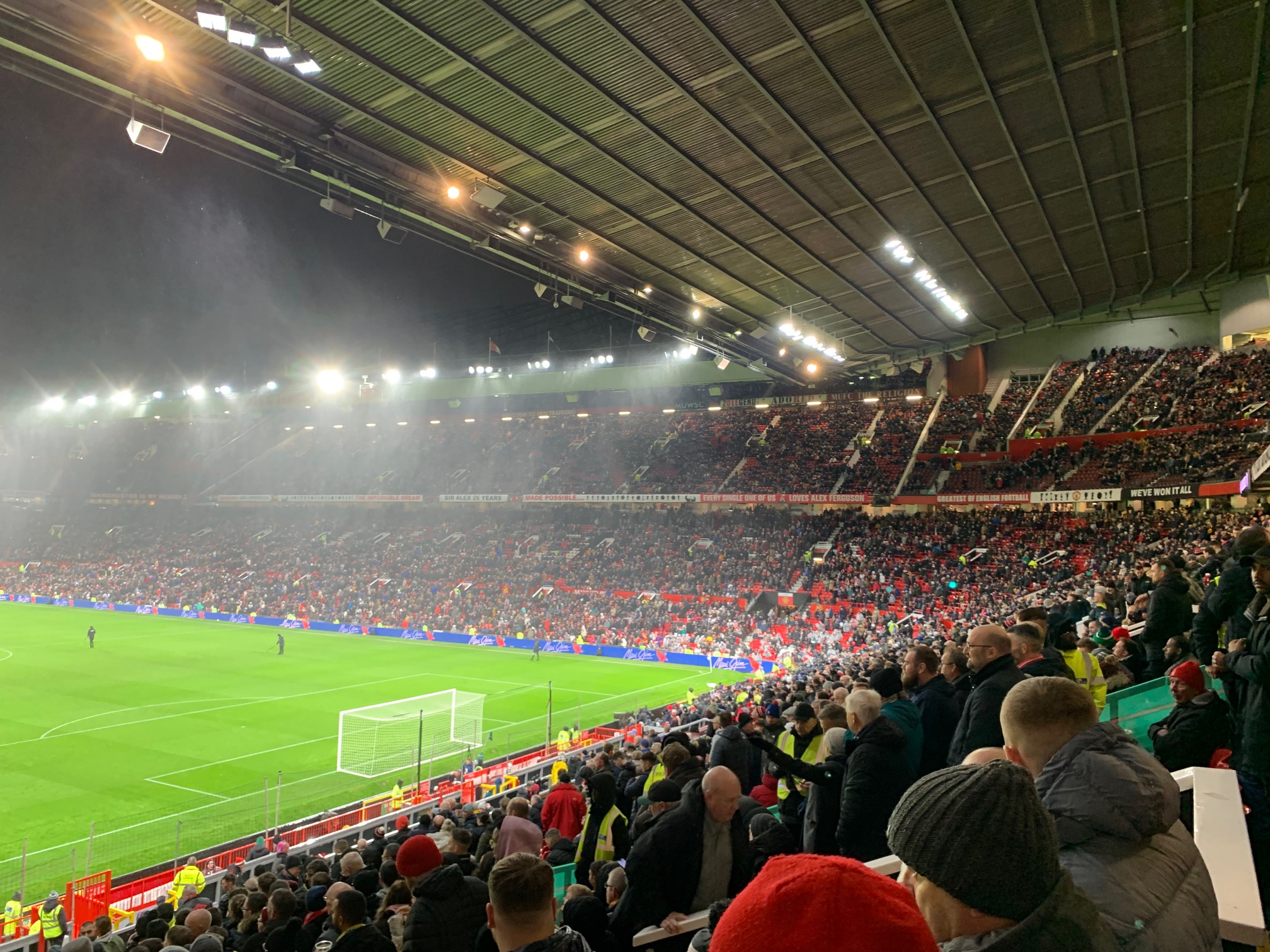 Back in December when you spoke to us for the league fixture, there was some early hope the Glazers' would be on their way out. Has anything developed on this since?
The Glazers publicly announced back in December that they are seeking to sell the club and that was welcome news to every United fan. A sale cant come quick enough, but it has to be the right sale. Fans need consulting, reassuring that we aren't going to go from the fire pan, straight into the fire. We have to be careful what we wish for.
To date Ineos and Sir Jim Ratcliffe are the only ones to publicly declare an interest in buying the club and many fans are behind them. Others seek the riches of Middle East investment and its yet to be seen if any sovereign state will declare an interest.
Investment is needed in the stadia or a new build stadium to take us to the next level. Manchester United should be leading in whats at the forefront of modern design and facilities, not falling behind domestically and abroad. Can Ratcliffe deliver that or is he too prudent a business man? One things for sure, the sale will be celebrated like a trophy win when the Glazers finally sell up, its been something many have wanted for 18 years.
There was a contentious VAR decision that went against Forest in the first leg. We also had the goal ruled out at Old Trafford in December by VAR. At times this season it's also gone in our favour. Having experienced it longer than we have, what do you make of it?
It looks like VAR in some form or another is here to stay, but its clear its breeding both poor referees and has an obsession with awarding perfection when the game is a game played by humans, not robots.
As match going fans it's awful to experience, with fans in stadia not knowing if to celebrate or not. Fans in stadia not knowing what's been given, what's being looked at and often left guessing. Match going fans once again come 2nd to those watching on TV. This needs sorting and better communication to supporters, maybe even more visible as is the case with decisions in rugby league.
One thing that's been refreshing in the league Cup is that VAR hasn't been used and officials have to officiate themselves without passing the buck to TV truck refs.
I actually thought the World Cup got VAR use much better than the Premier league and referees using the monitor more to make a decision themselves. We can all debate decisions not given, but VAR seems to lack any real consistency either.
Despite the scoreline, there will still be a healthy following from Nottingham on Wednesday – do you have any parking suggestions? 
Old Trafford is well served by the metro, with some stops offering free park and ride. You can park at the Trafford Centre for free and grab the tram for less per car full than it costs in a nearby car park, plus you miss the Old Trafford road congestion.
Salford Quays and Media City also offers car parking, as well as some away friendly bars and is only 10 min walk to the away end.
Otherwise expect to pay around £10 near the ground and be stuck in traffic for an hour afterwards.
Also be wary of illegal car parks or pavement parking as officials have been clamping down and issuing tickets in recent weeks.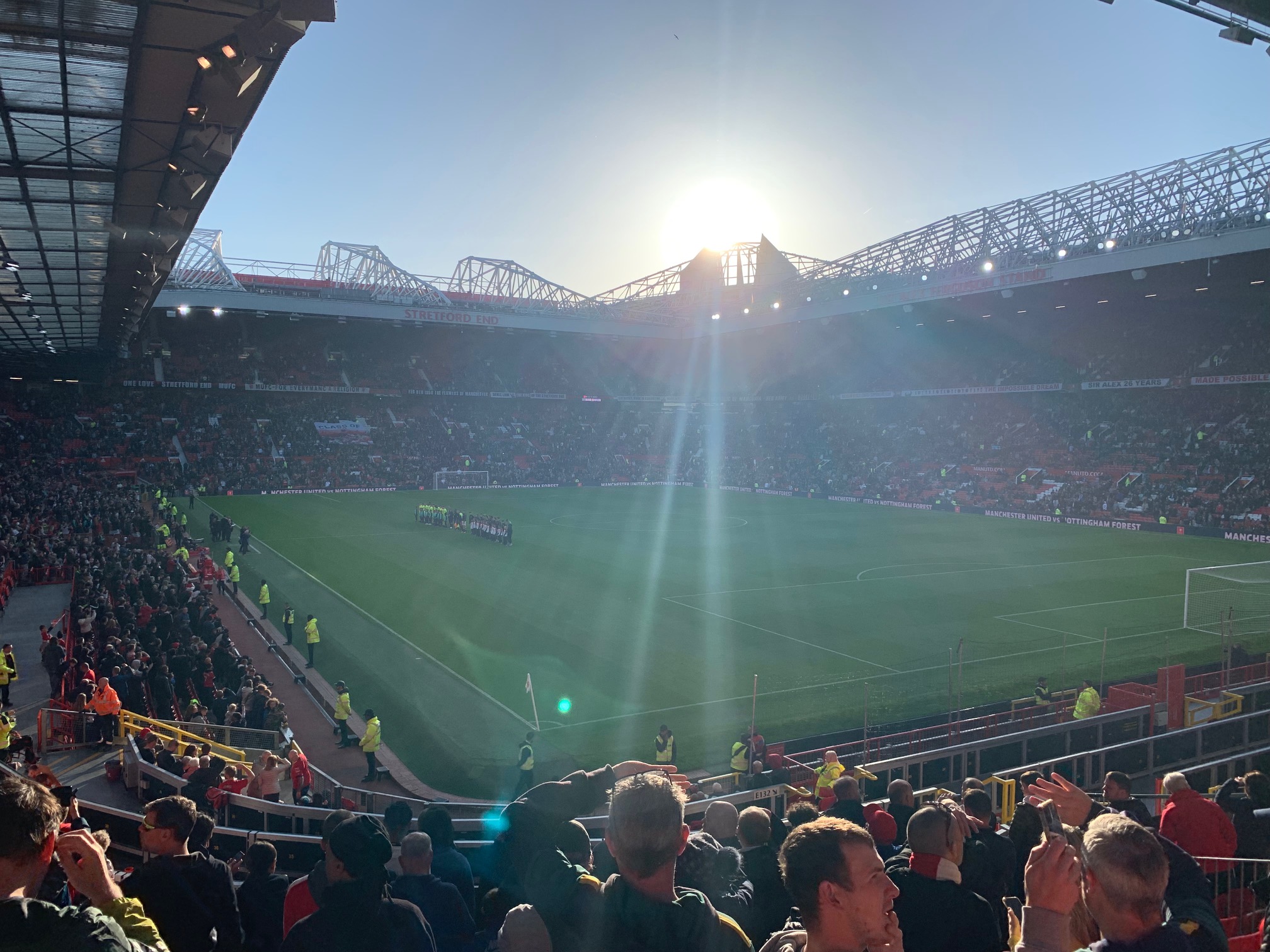 I saw some news last week about a section of the Stretford End being reclaimed from corporate seats to regular fans. How important is this to United fans and groups like yourselves, and what made the club change their stance?
Having exec seats bang in the middle of the stadiums key home support is one of the most baffling decisions the clubs ever made and was simply put in by Martin Edwards to stick two fingers up to United's core support. No other club would dream of placing exec seating in the middle of their core support area.
As a supporters group we've raised removing this with the club over many years, so last weeks news was very welcome by all. It now needs the Stretford End lower section to be full rail seating and for vocal fans to fill the stands.
The Red Army group have done a great job of getting hardcore fans together above the players tunnel, where core singers can gather together and stand and younger fans learn the traditions. Making themselves part of the atmosphere and match experience, rather than simply sitting back and filming it on their phones. This has helped the overall atmosphere significantly and this development opens up the Stretford End to more like minded fans. It can only be win win for the atmosphere, the fans and the effect on the players.
A lot of this decision has come from the fairly new fans advisory board, made up of supporters to debate and put forward fan ideas to the club. It's refreshing that the club is starting to take on board fans suggestions and its essential that any new owners continue and further develops this fan involvement.
Our thanks to Stretford End Flags for their input to our guide for the second time this season.
See you all in Manchester. Never say never.
You Reds.
Matt