FOREST AWAY: Manchester United, Saturday 26th August – Fan Guide
A new hope…
So, as we take our tentative steps on the start of our (hopefully not as difficult) second season back in the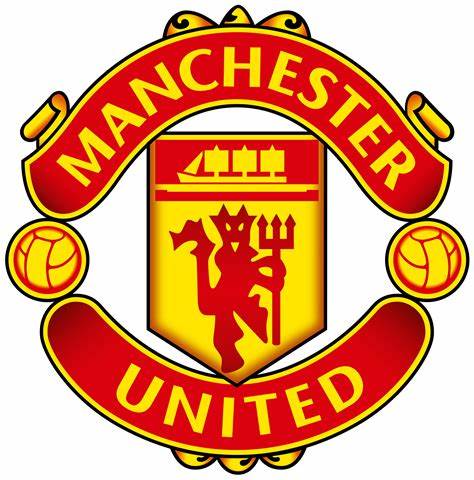 Premier League, we can only hope that we can stride forward on our away days with a bit more of a stagger rather than a stumble. Last year we were all giddy with excitement visiting the grounds some of us had only ever seen on TV, only for the sheer horror of reality to slap us repeatedly around the face like a wet fish until we were numb and defeats just didn't seem to hurt, they just all blurred into one gloopy mess (well apart from that gloriously balmy January evening on the south coast).
By the end of the season, we were able to give as good as we got and by the Palace game….well I don't think anyone actually watched it did they? We were all too busy 'Waka Waka'ing ourselves silly, but at least the buzz of the away day was back and it was actually something you didn't mind sliding out of bed at the crack of dawn for!
For those who saw us against Arsenal, well the first 45 mins made us wince a little, but we weren't as bad as last time we played there and by the end most of us were convinced we hadn't actually lost! I definitely got a few confused looks from a Gooner in the pub I spoke with afterwards with the fact that I was almost celebrating a 2-1 defeat. They won't understand of course, but we gave it a bloody good go.
Which brings us onto our next trip, to *checks weather* cloudy with a good chance of rain Old Trafford on an August Bank Holiday weekend. Some things never change eh? Talking of things that don't change, last season we had our behinds served to us not once but twice there…and the home games as well. They were one of those teams that we never seemed to get any rub of the green against; the Maguire handball, the Surridge disallowed goal. After watching them stumble through their opening two games, with critics already on their backs, new signings injured, a battle-hardened squad of Forest players hopefully riding that 3 point wave from last week, we can give these a game can't we? Can't we?
We can live in hope and its always the hope that kills you….but it's a hill worth dying on. COME ON YOU REDS. LET'S DO THIS!!
TRAVEL
TRAINS: There are seemingly a few services running here and there but, as you will likely know by now, there is major strike action taking place once more which makes travelling by train best avoided.
If in the city centre before or after the game, there is a tram system that operates and is really easy to get in and out of Manchester and to Old Trafford. The below network map may help a little to plot your course; Old Trafford is located in Zone 2 left of centre on the green / purple lines.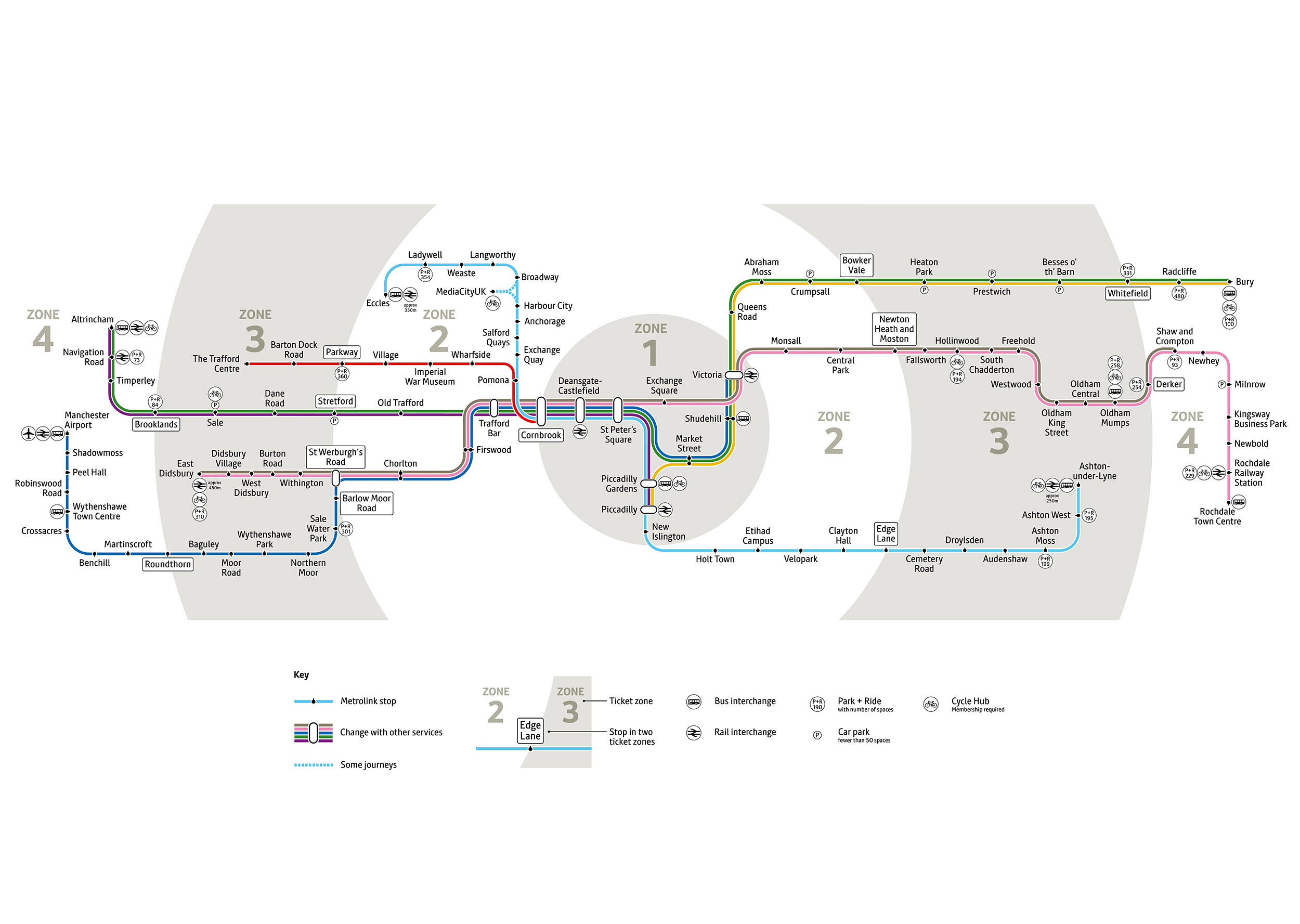 ROAD: You'll decide which route works best for you… M1 / M62, A50 / M6 or perhaps across the peaks. Based on recent visits to Old Trafford a few suggestions here on where to park: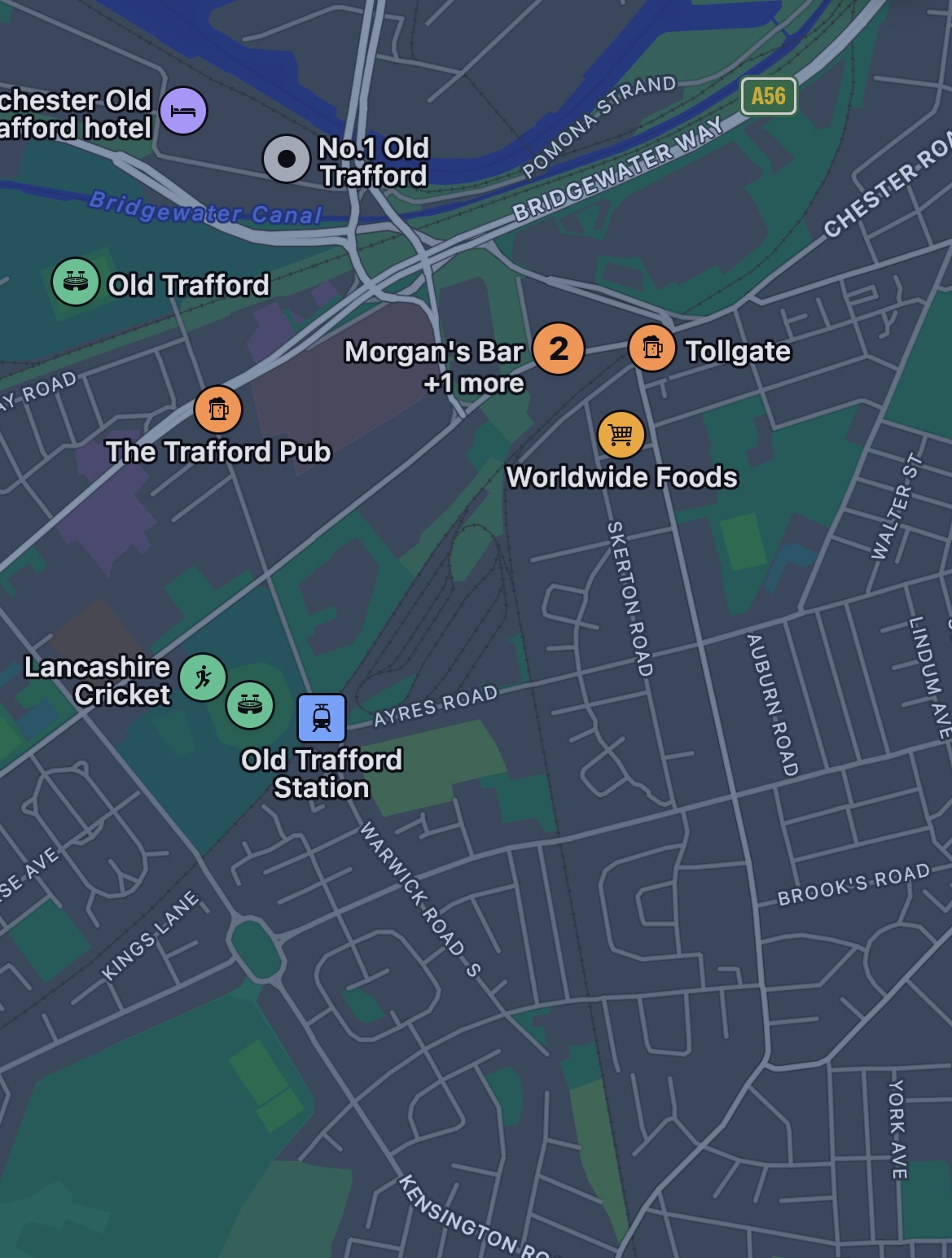 Old Trafford Cricket Ground – very close to the stadium and cost £10 last season (possibly more now). Likelihood is there will be some delays getting away after.
Street Parking – for the League Cup game, we found some very handily placed street parking south of Old Trafford, a mile or so from the stadium. This was the streets off Seymour Grove (look for Seymour Park School to give you an idea) and there were no parking restrictions across this estate. We parked on Brook's Road. Hopefully there is no additional restrictions in place this season or for Saturday matches because this was a really good spot. The enclosed map shows Brook's Road towards the bottom right.
Salford Quays – We paid a relatively small fee for the game at Christmas last year to park at the Holiday Inn using a parking app. There are a few other areas around here too which charge for parking. The upshot of this is that it's right by the tram stop and we were able to head into Manchester before the game and then back again. The downside was it took an age to get away after the match.
Trams – There are a few options to look at but Altrincham or East Didsbury are both pretty simple, although the trams directly after the game do get very busy.
Do also take a look at some further suggestions in the Q&A below on travel and parking as there are some good suggestions. Note that United fans have plans to stage a sit-in after the game tomorrow to protest the ownership. It is unclear how many will remain at the end but if it's a considerable number if may help with the get away!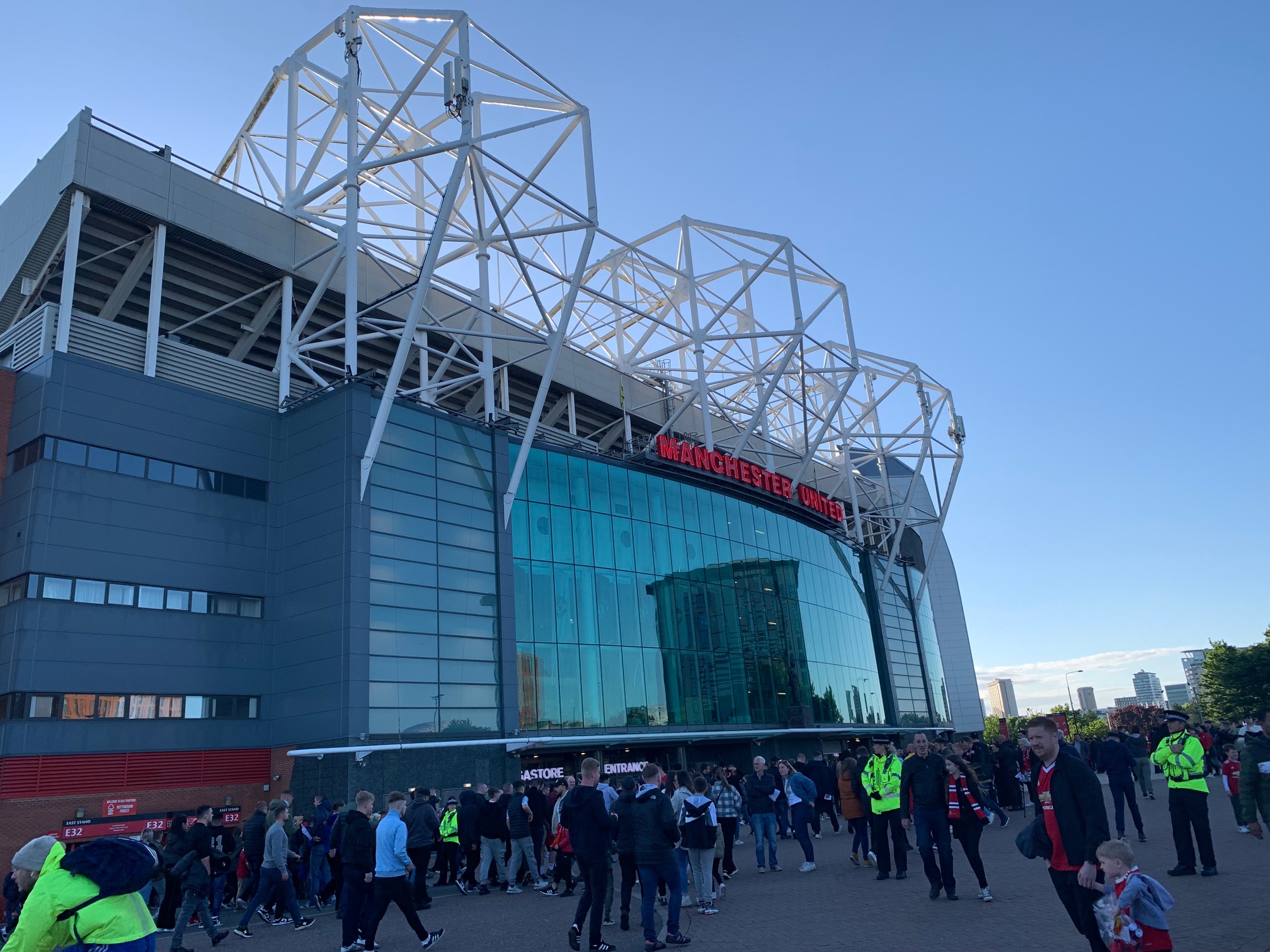 PUBS
Options around the ground are limited – the Holiday Inn at Salford Quays and a few other bars around here are likely the best options as pubs closer to Old Trafford will generally not welcome away fans. That said, there was a decent number of Forest fans in the Quadrant close to the ground for the League Cup game, although I suspect this may have been a somewhat relaxed ruling for that particular night.
The far greater number of options will be in the city centre. As previously mentioned, it is quite easy to reach on the tram and only taking 15 mins or so. The pubs around Piccadilly are usually the best bets with the Crafty Pig just set back from Piccadilly Gardens being a decent shout. Be advised, however, that the area close to Piccadilly is hosting Manchester Pride on Saturday and therefore may be very busy with road closures in place.
Heading a little bit further afield, perhaps to the Northern Quarter as our United fan suggests below, is therefore worth thinking about.
Q&A with Matt from Stretford End Flags
It's been a stuttering start for United; Wolves were eventually overcome at Old Trafford and that was followed by defeat at Spurs. Early teething problems or something bigger to worry about? 
I wouldn't get too worried yet, it's two games in and far too early to make a judgement or indeed panic as the social media generation seem to do.
The Wolves game saw the whole team look lethargic and off the pace. At Spurs we had enough chances in the first half to win the game,  created a lot and were denied two penalties.
It's a much better start than what we had 12 months ago and new players will take time to bed in.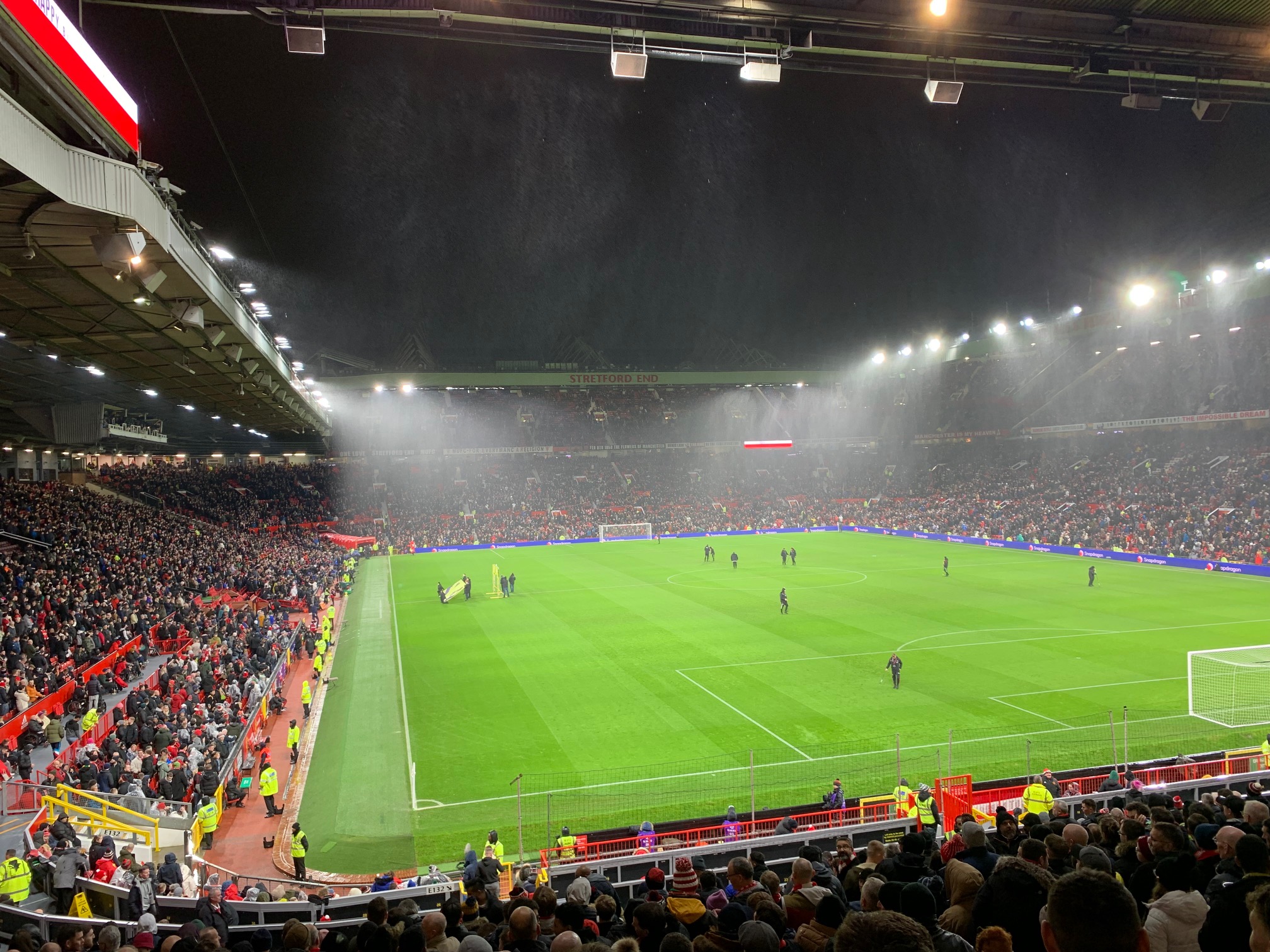 What's the expectation for the season?
 Last season has set the bar and that's the minimum standard to achieve this season.
We need to be more competitive in the league and close that points gap. Another trophy in the cabinet would be nice and in Europe we'd hope for minimum of a seni final spot.
Realistically we aren't at a title winning level, and we need to dramatically improve our away form, especially at our biggest rivals.
When we spoke a couple of times last season there was the first signs of movement with a possible takeover, something I recall you were hopeful about. Several months later and the Glazers remain as owners. What's taking so long?
 That's the question everyone wants to know and wants an immediate answer from. We can only go off media speculation and that changes weekly as media know its an easy topic for their social clicks.
Speculation this week is of an October sale, but no doubt we will still be asking the same questions come Christmas.
It's been a massive shadow over the club. We need a resolution that can unite the fan base once again and shift the constant negativity from some quarters.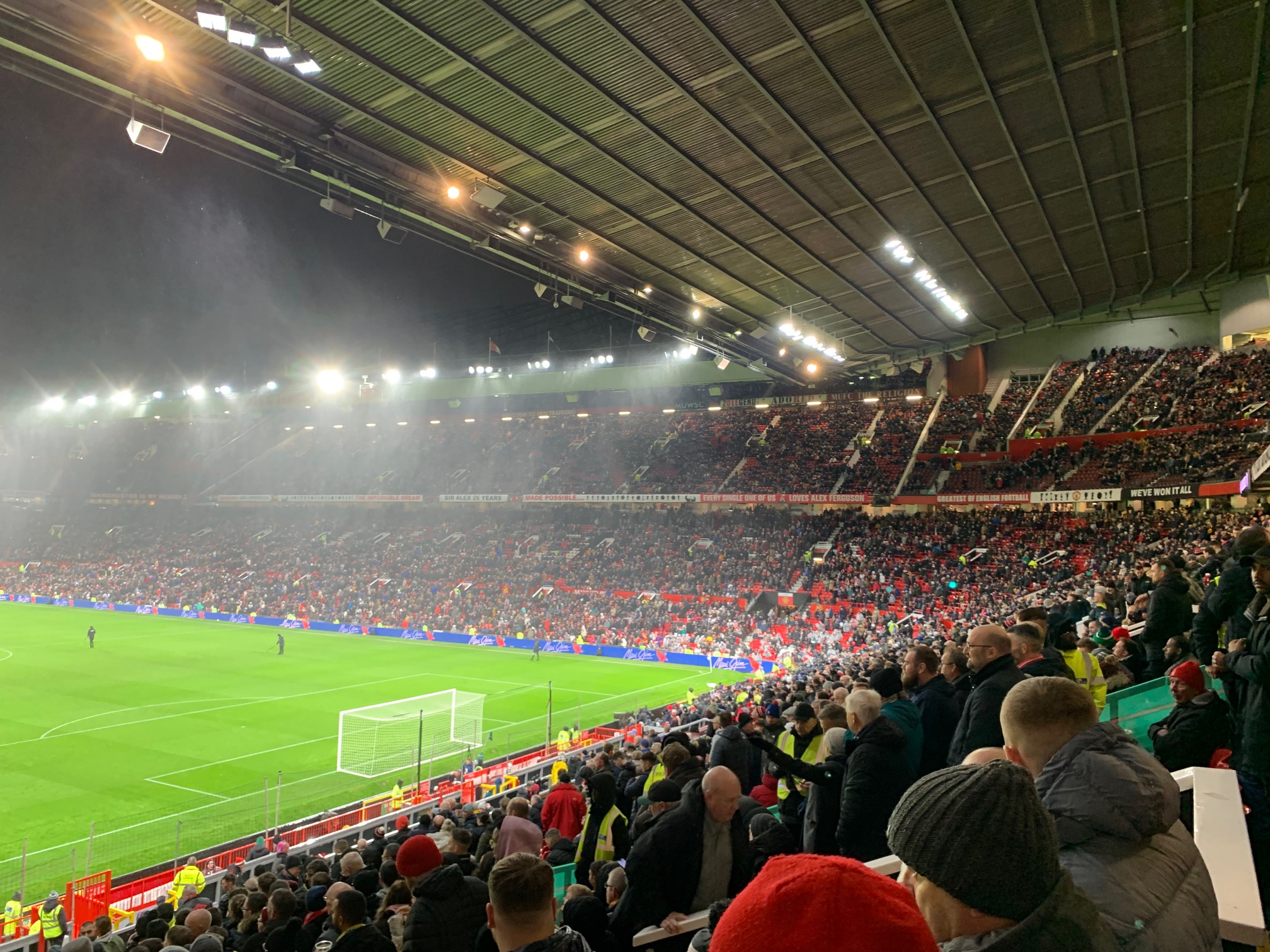 As part of the ongoing protests against the Glazers at the Wolves game, there was a banner that proposed a 60 minute 'sit-in' after the Forest match. Is this likely to happen and to what extent will it be supported by fans inside the stadium?
 The 1958 group have called on that to happen and it's planned to take place after the game on Saturday. It's hard to say how many will take part in it and the result on Saturday could also be a factor in numbers. The main numbers will be in the Red Army section above the players tunnel, where protest banners have been visible at every match since last season.
The Mason Greenwood story has at last reached some sort of conclusion? What did you make of the process and the final decision?
The Greenwood decision was left far too late to be announced. A decision should have been made in the closed season before the players returned to training.
It's now been made and as difficult it has been for the club, with all the legal and moral issues, it's probably the right decision.
The delay in this decision hasn't helped with the negativity amongst the fan base over the last week. But as is always the case with United, everyone and anyone must have their say on the matter and it becomes more than just a football decision. It's just a shame some of the political commentators don't pass the same level of judgement on their colleagues and parties, rather than jumping on an opportunist bandwagon whilst the fires burn outside their own house.
Can you help out with the best way to reach Old Trafford from the city centre?
Old Trafford is easy to access via the tram network. Either head onto an Eccles or Altrincham bound tram or one for the Trafford Centre. Best bet is just follow the football crowd. The Altrincham bound tram means getting off at the other Old Trafford (the cricket ground renowned for its rain!) and a 5 minute walk to the away end.
After match trams will be busy and crowded but they are quite frequent.
Taxis are other options and it's around £5-£10 from the city centre depending on traffic. These will drop you as near to the ground as possible. After the game you'll be able to grab a taxi on Chester Road, but demand will be high and usually best walking away from the ground slightly.
A walk into the City centre takes about 30 minutes.
There are once again major train issues on Saturday so could you help with any suggestions for parking?
For visiting fans, the tram network to and from Old Trafford is excellent, although can get crowded at times. This gives options for park and ride, with many people parking for free at the Trafford Centre and travelling in by tram, or parking at nearer spots.
The big issue with nearby car parks is the traffic afterwards, you can be stuck in this for an hour after the game or more, nit helped by the ridiculous temporary covid cycle lane that reduces the lanes on Chester Road.
Salford Quays has some multi story parking, as does the imperial War Museum.
Just be aware of on road or pavement parking, the police and local wardens are clamping down on this, as well as on illegal car parks that are being operated around OT.
Where's best for a pre-match beer? Is there anywhere around the stadium where away fans will be welcome?
The city centre has the best options. Away fans often head to Sinclair's at Shambles Square or the Northern Quarter.
Salford Quays has a few away fan friendly bars and is about as near as you can get an away drink at OT, that's easy enough to get a tram to from the City Centre.  Pride is on in Manchester this weekend, so areas around Canal Street and the gay village will likely be ticket only and expect it to be busy round there and on public transport.
Thanks to Matt for his suggestions and his insight. See you all in Manchester.
You Reds
Stef & Matt