FOREST AWAY: Middlesbrough, Sunday 26th December – Fan Guide
As the hordes exited through the Peter Taylor Stand car park last Saturday there was a small glimpse of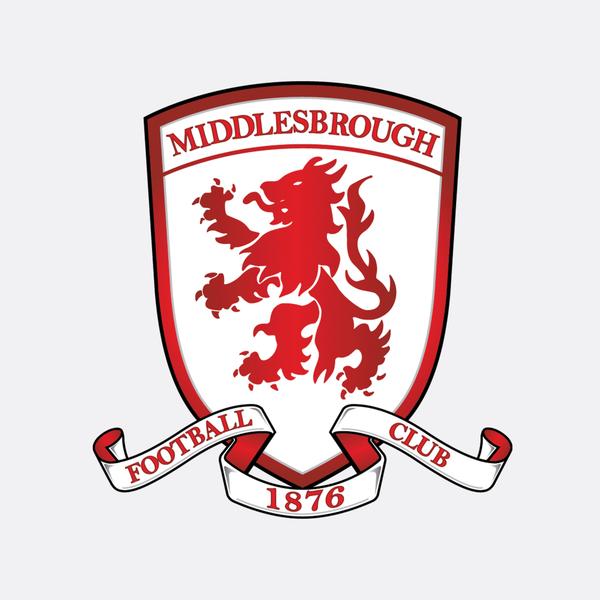 euphoria. Sure, it was restrained and nobody is getting ahead of themselves but it was a happy feeling as the songs continued onto Trent Bridge. Forest had come from behind again to overcome Hull. The manner of the victory certainly enhanced the mood but there seemed to be a dose of 'bloody hell' about it all as early checks of the league table showed that we now lay just a point off the top six.
There is something spellbinding about Forest at the moment. It's not exactly that we are riding the crest of the wave, I'm not sure anyone is truly expectant of anything right now, but it's ruddy good going to see them. As the song goes, Forest are having fun and it's all we ask for most of the time. It's nice to just witness things gathering traction and wondering about where it might lead. And, quite by chance, it's Middlesbrough up next.
There is, however, an unmissable dark cloud sat ominously just off the shore. As much as Forest's recent resurgence dominated discussion after the Hull match there was the inevitable wondering out loud about whether the curtains could be drawn on the football season again. Developments in the days since seem to have made it a real possibility that a break could be enforced. If it is then I dearly hope that supporters are the forefront of the decisions, but I won't hold my breath. As with what unfolded in 2020 a toxic combination of ignorance and the influence of money means that supporters will probably be the first be to be jettisoned again.
There is an argument that football should continue, to provide respite and entertainment for an audience tucked up at home. But such a view fails to address that football, for many, is not about turning up and watching just the game. It's the meeting up with friends and family and experiencing special moments over a shared passion with thousands of others. In the eyes of many it's as close to religion as they will ever get. There is no replacement.
Some might think live streams offer some form of consolation, including our own football clubs. They don't, they are horrendous spectacles and, for me anyway, demonstrate just how lost football is without a crowd. And that crowd is lost without its football, not just emotionally but also mentally. Nobody should underestimate the release that comes with it and for some it is of huge imp0rtance to still be able to follow their team in person.
We do not, under any circumstances, want to be shut out again. If the pandemic has to disrupt our game again then it should fully stop for a period and not continue without us, at least a few weeks to give football to try and resume normally. Missing games is gut-wrenching, especially at a time when there is so much to be excited about on the pitch, but there are other reasons too. Protect the players and staff, prevent clubs reliant on gate receipts having to stage fully loss-making matches and, for once, after all the hyperbole about how much fans were missed during 2020/21 use the opportunity to finally make supporters a priority.
I get that such a thing may ultimately prove to be unachievable but at the very least make fans a big part of the debate from the outset. Football should do everything it can to not carry on in some ghastly imitation without its supporters.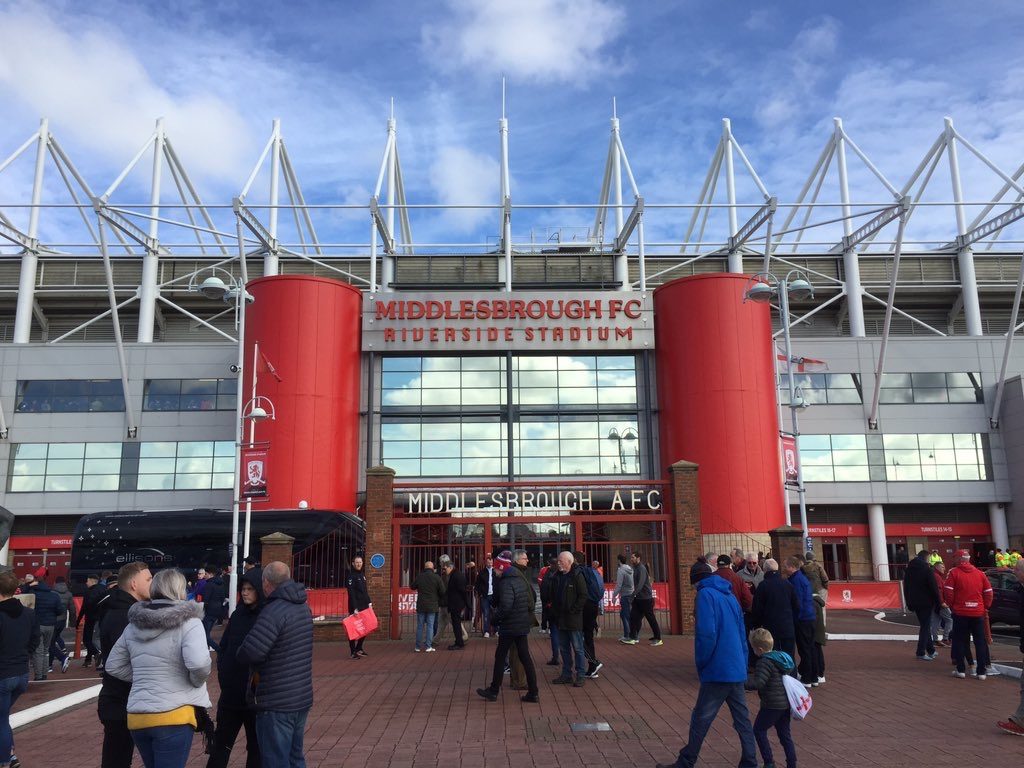 TRAVEL
It wasn't too long ago that we travelled up to Middlesbrough on Boxing Day. In 2014 we were beaten 3-0 and then faced what has to be the worst journey home I've experienced as the snow came down. It wasn't too far off seven hours to get back to Nottingham.
Fingers crossed there will be no such trauma this year. Blizzards aside it's not a bad run up to Middlesbrough and it will hopefully be quiet on the roads. With there being no trains on Boxing Day there isn't many other options available than to jump in the car or on the coach. The usual route would be M1 / A1 (M) / A168 via Thirsk and finally the A66 into Middlesbrough. The latter will take you pretty much to the ground.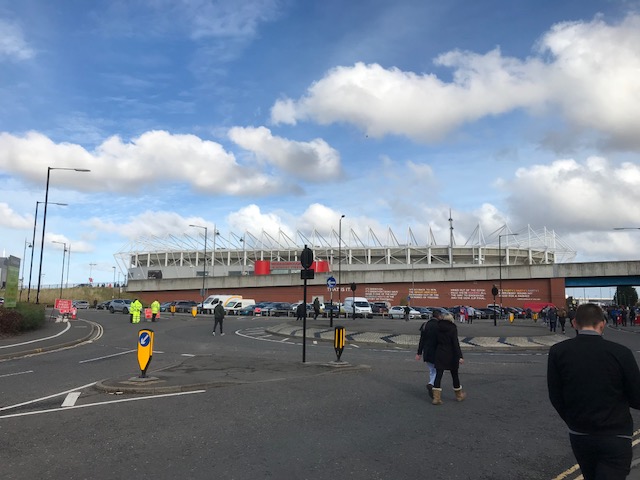 As you get towards the Riverside you'll be on a raised dual carriageway. The best advice is to chuck a post code in for TS4 2AP which should take you to the Frances Street Car Park. We've never had any issues parking here, it's often free after a certain time and with it being a bank holiday it may be again. But it was never previously particularly expensive even when there was a charge. It also has the advantage of being a few minutes walk to the stadium and a few minutes walk to the town centre. Just be mindful with this one that part of the car park belongs to the leisure centre and different parking restrictions may apply. Just to the side of the car park you'll see an underpass that cuts underneath the dual carriageway. Through there you'll get to the ground with a similar view to the photo above. Stick to the right and you'll soon get to the away turnstiles.
As an alternate parking spot, if you stay on the dual carriageway a little longer to the next junction it'll drop you round the side of the Riverside. Near a KFC there is a bit of street parking (we just parked on the grass verge like many others). There is also a pub around there called the Six Medals but haven't visited it before. You are very close to the ground but it's a bit more of a walk to town.
PUBS
Very close to the Frances Street car park at the top end of town is Doctor Brown's. This is the main away pub and is where most of the Forest fans will gather. If you want to take in a couple of places without going too far then right across the road is the Medicine Bar. It doesn't usually seem to get too busy so acts as a decent option for a quick pint.
A bit further down the high street you'll find a few other options. Not too far away is Pig Iron. This seems like a home only place but if you don't have colours showing it's been okay previously. Around the corner from there was a Baracuda (a bit like a Walkabout) but not certain if that's still there. On the aforementioned 2014 Boxing Day trip we were chuffed to find a pint was less than £1.50.
Finally – if you aren't fussed by a beer or perhaps if you can stand to miss a round or two then Albert Park isn't too far of a walk. There you will find the Middlesbrough version of the Brian Clough statue.
Q&A with Jonny of the Boro Breakdown Podcast
1. A Monday night match at Middlesbrough was our final away game in 2020 before behind closed doors games were introduced. We appear to be facing similar uncertainty ahead of our next visit. Do you think there is a chance that things may go the same way again?
Hopefully not! The Boro squad seems to good in terms of cases and at the Riverside there is a clear plan for fans to get into the stadium quickly and safely. I think the only way we see the fixture get cancelled is due to restrictions or cases spiralling in both camps.
2. A little similar to ourselves, Boro have responded well following a change of manager. How much of an impact is Chris Wilder having and how have fans taken to him?
Ah, I love Chris Wilder already. We're a completely different outfit under him.
Wilder and Warnock probably couldn't be more different in terms of playing styles. Warnock sides are known to have a man-marking system, play long balls into the channels, balls into the box and blame the officials if you get beat. Warnock had a good squad at his disposal but it felt as though he wasn't suited to the team we were building. He deserves a lot of credit for his time at Boro but a change was needed as the club needed more longevity.
Since Wilder has come in Boro have improved across the 4 phases of Football: Possession, Without, Transition and Stealing the Ball. We're a team which is happy to play out from the back, fluid in our formation changes with and without the ball and we can get in behind teams more effectively.
It's been a really good start and fans have took to him very well.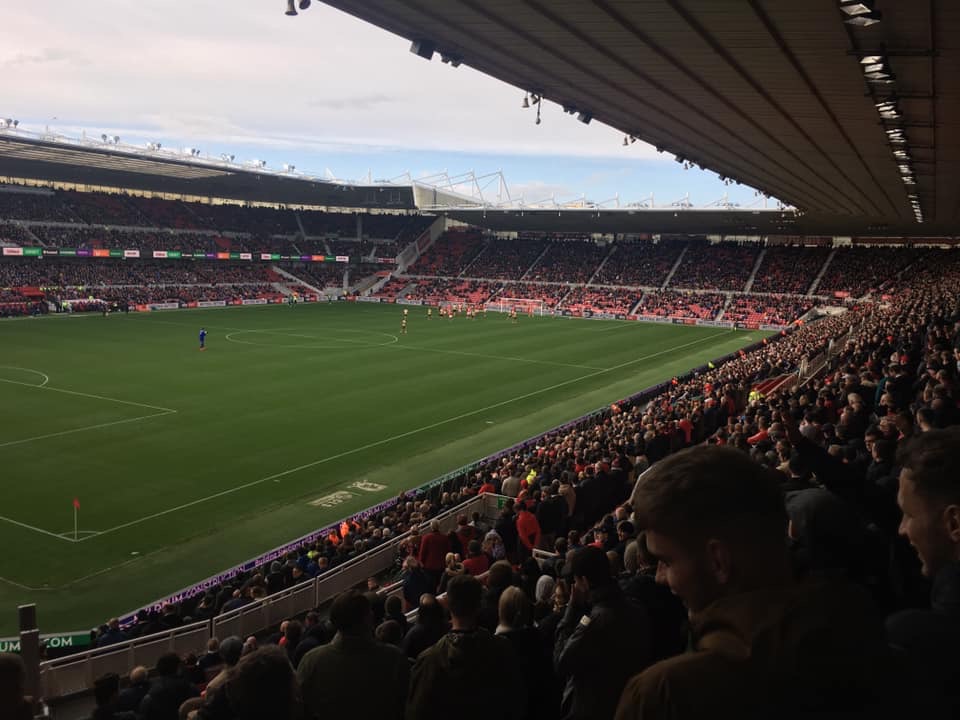 3. That lad at right back, so irrelevant I can't quite recall his name. Spence is it? Thats it. Djed Spence. Such an average footballer, totally worthless to you really, but seeing as it's Christmas we'll take him off your hands for a few quid.
Surely you don't want him back, do you?!
Who's Djed Spence again?!
Djed has always had the talent since he came onto the scene under Jonathan Woodgate. We as a podcast love him, we even got if 'Djed scores we're going to Manjaros' on the advertising boards last season to prove it!
He's a talented boy and needs game time, so keeping him at Forest wouldn't be a bad thing as long as we can have cover for Isaiah Jones who has been brilliant this season. If he keeps playing the way he is playing and he wants to stay at Forest he's only increasing his value which could benefit Boro.
Personally, I'd like him back as he would fit this new system to a tee. However, I could totally understand if he wanted to stay at Forest as he's a player that needs that consistency.
4. I've noted of late that Boro supporters have spoken up on a couple of pressing issues this season. There were the banners regarding the Newcastle takeover and also protests away at Cardiff regarding the rescheduling for TV coverage.
At Forest we have been bemoaning a considerable number of matches being moved. What do you make of games constantly being shifted for television, especially for fans like yourselves up in the north-east?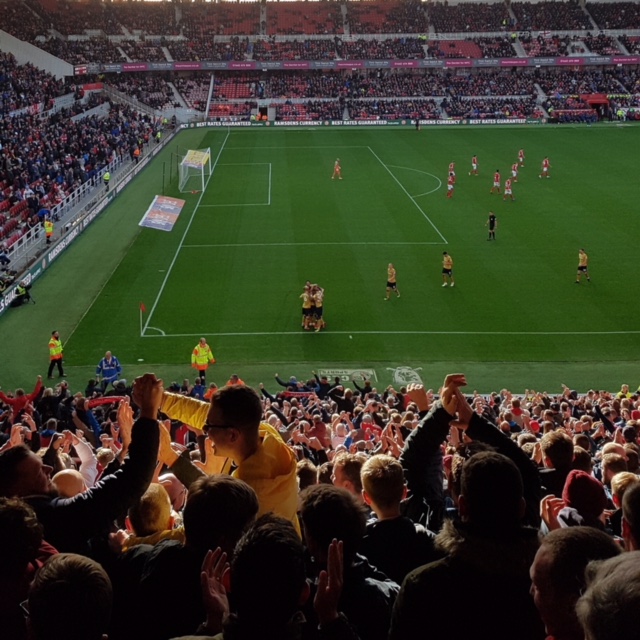 Our latest KO against Bournemouth said it all really. Bournemouth fans having to leave at 3am for a 12:30 Kick off on Saturday. It's unfair and not right. Although TV Revenue is massive for clubs, there has to be a more calculated approach which benefits fans and TV companies.
5. Given the lack of public transport on Boxing Day it's likely that most Forest fans will be coming up via road for this one. Do you have any recommendations on parking?
If you're not getting the club travel, there a number of privately owned car parks as you approach the stadium. I'd follow the sign marked "Away Coaches" from the A66, there's about 5 places you could go – £5 per car.
Follow the postcode: TS3 6RS and you can't go wrong. If not, the Town Centre has many car parks, 15-20 minute walk to the Stadium and it's all clearly signposted and closer to the pubs.
6. And what about drinking? The town centre is very close to the stadium, where's best to head for away fans?
Away Fans have started to go to Doctor Browns, it's at the bottom of Corporation Road and over the road from Cineworld. Cheap Beer, Sky TV etc. Tends to be a mixture of both Home and Away but majority away.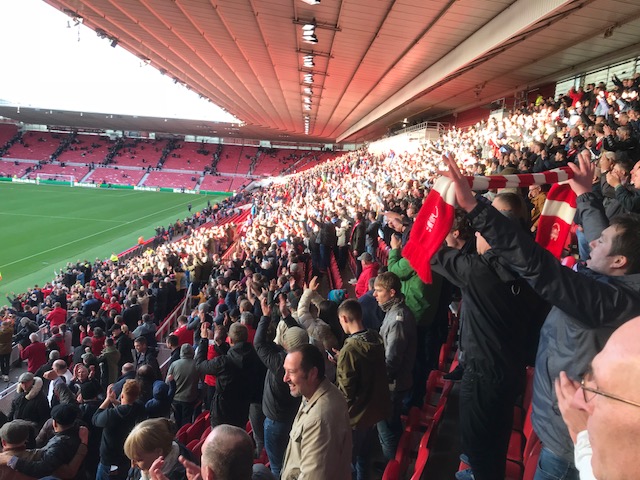 7. In recent visits to the Riverside, away supporters have been relocated to the corner of the ground. The area behind the goal is now dominated by a fan group – Red Faction? What sort of impact has this group had on games?
It's really benefited things for sure, RF and Twe12th Man really try to make an atmosphere at the Riverside. The way RF have built themselves up in the South Stand has been fantastic over the last 12 years and long may it continue.
8. Tell us a little about the Boro Breakdown Podcast if you would…
We're a Boro podcast which has been going for 3 years now and we focus on informing Boro fans on the way we and the opposition teams play whilst delving into all of the matchday chatter. There are 3 of us on the pod, Jonny, Dana and Tom and very recently we've added a number of writers to help build out our written offering.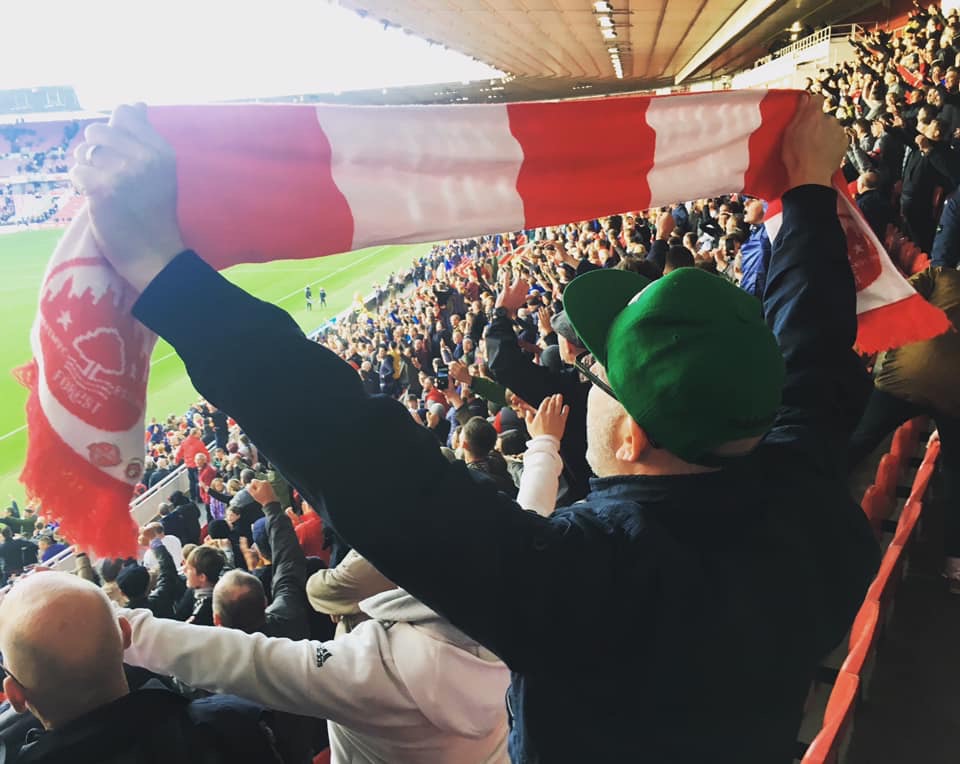 9. Finally – choose your Christmas present…
a) Boro get promoted but your first season back in the top flight sees Newcastle win the Premier League and Sunderland promoted back to the Championship.
b) Boro remain in the Championship but Newcastle come down this season and Sunderland remain in League One.
B) Although I want north-east football to do well, it would be very sweet indeed to see the richest club in the land be in the Championship next season. It would also give Boro another year of building a squad ready for the Premier League.
Thanks to Jonny for his answers. For everyone travelling up on Boxing Day we'll see you there. You Reds.
Matt