FOREST AWAY: Millwall, Friday 6th December
Rewind almost exactly one year (29th December 2018) and Forest visited The Den, for what would prove to be Aitor Karanka's final away league game for the mighty Reds. A gloomy 1-0 loss, featuring no less than nine players that have not played for NFFC in the current campaign, saw the end draw ever closer for the Spaniard…. Forest sat six points off the play offs, wondering if a roll of the managerial dice would prove a change in fortunes. Fast forward one year, and the roll of the dice (somehow / technically…..) looks to be a fruitful one. Sabri's men roll into the capital (again) with an impressive 5 away wins, backed no doubt again by a horde of passionate away Reds in the stands.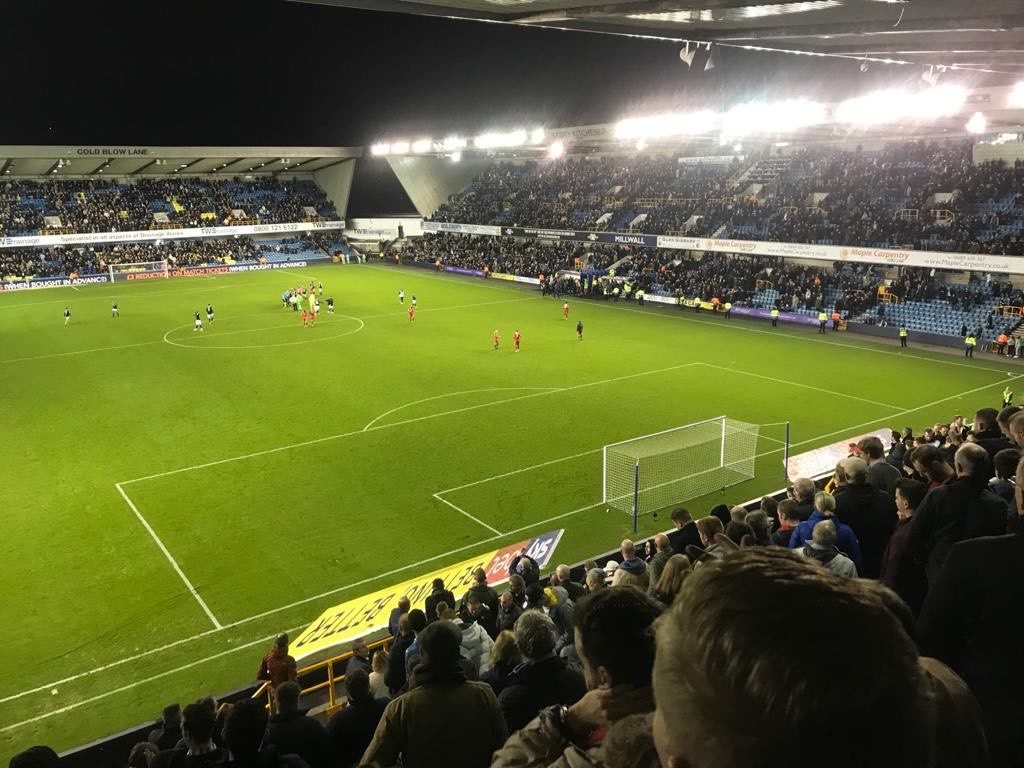 The Den has not been a happy hunting ground – the Reds only picking up the 3 points on two occasions since 2002. The game always comes with a level of expectation from the reputation from times gone by – a sure hospitable atmosphere awaits – which in recent memory, Forest have easily succumbed to. One can only hope the recent away solidity can produce a robust away performance, reminiscent of Swansea or Fulham – where the fire power of Forest on the break will make happy viewing for the Nottingham audience tuning in via the ever helpful Sky TV cameras….
Millwall have recently made the managerial switch from ex Forest front man, Neil Harris, to recent Forest fans favourite, Gary Rowett. Regardless of his choice of questionable footwear, it can be expected The Lions under Rowett will now prove an arguably tougher challenge – who currently find themselves sat 13th in the table. If Forest can come away with the points here it would go a long way to cementing "in and around the mix at Christmas" – certainly a temperature reading many Reds would have took pre season. There are still tickets available after the original allocation of 1,023 was snapped up – following the Reds on the road has been fantastic, so, get yourself down….. What… Is…. Love?
TRAVEL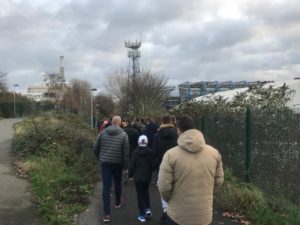 Without sounding a complete broken record, the 'midweek' train situation has become a familiar jaunt for Reds fans in recent times. The final train leaving St Pancras to Nottingham departs at 23:08 – which should be do-able – although slightly dependent on if the Millwall cage lock in is enforced by the police for the away fans. Friday night train prices don't present much of an opportunity for cut price savings however – so if driving some of the route the end of the tube lines (Stanmore, West Ruslip etc) present a potential option – however does involve the less than appealing Friday afternoon M1. When arriving to The Den, the station to head for is South Bermondsey Station – which is an 8 minute journey from London Bridge station.
PUBS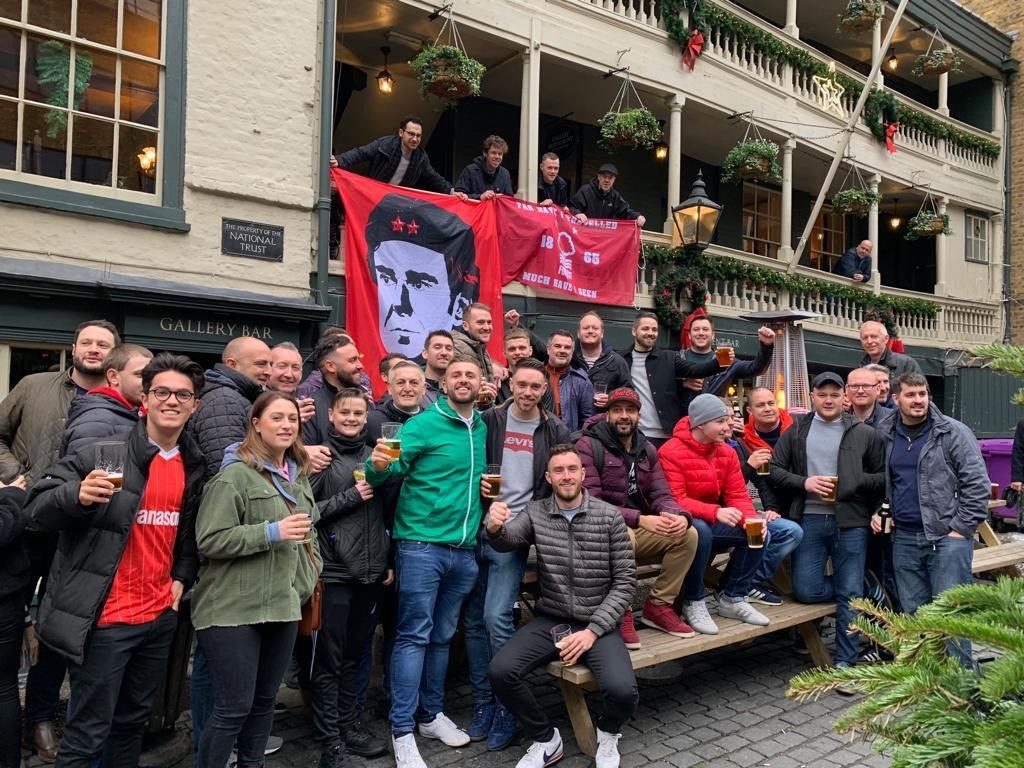 Commonly, the London Bridge area presents a solid choice of drinking locations for this one – although recent events does suggest a potential level of vigilance in the area. Last year The George resulted in a congregation of Reds fans pre game, which was most enjoyable. Our Q&A below details potential drinking options in the Bermonsey Beer Mile if wanting to try something a little different – which will leave you extremely close to the ground, yet also sampling a potential vast array of freshly produced beers on the way…. A further option close to London Bridge station is the Barrowboy and Banker – again a nice pub, leaving you handily placed for the station to the ground. As ever, don't hesitate to get in touch if wanting any info on the day….. and as always with this fixture, it is recommended to keep colours well hidden / a sensible approach if attending the pubs in these areas.
We took a chat with Millwall fan James to get the lowdown on The Lions……
1. Sitting firmly midtable, how has the season been going so far?
Generally, very up and down which is reflected pretty accurately by our league position as it stands. The mood around The Den was full of positivity and anticipation at the start of the season as Neil Harris had delivered the promised 'clear-out' of the relegation zone-addicted squad and with it, made some exciting and intriguing signings. This lasted all of about 3 games with a 4-0 spanking away at Fulham (where we equalled some sort of European record of only 15% possession and made over 800 passes fewer than our opponent during the 90 minutes – i'm not kidding!). This sparked a run of 7 games without a win where we played some absolutely horrendous football. By the end of the run, Harris knew his time had come to an end and stepped aside.
An excellent response to Harris leaving against Leeds, as well as other wins this season against Preston, Sheffield Wednesday and Charlton at home have been contradicted by some dismal away results – losing 3-2 at Brentford after being 2-0 up with 6 minutes to go, the Fulham debacle, abject performances at Reading (2-1) and Blackburn (2-0) etc.
That said, the pre-season sense of cautious optimism has returned over the past few weeks since the arrival of Gary Rowett. The must-win game at Charlton was followed by our first away win since March at Swansea a couple of weeks ago and another dominant performance, albeit with a result of 1-1, away at Birmingham last time out. Our style of play has been far better and more settled than the last few weeks of Neil Harris' reign and we are now firmly looking up the table rather than down towards the bottom.
If we can have a relatively average festive period and get to the transfer window in a similar position to now, then I'm confident we can finish in the top 10 – providing we keep hold of Jed Wallace and Bart Bialkowski in January.
2. Gary Rowett has come in after 4 years of ex Forest player, Neil Harris at he helm. How have fans took to him?
Overall, very positively. Harris was a legend for us both as a player and a manager, there is no doubt about that. However, I think most fans would agree that the time had come for him to part ways with the club and let a new manager come in to freshen things up. Thankfully, that seems to have had the desired effect on the squad. Given our injury troubles, 11 points from 18 has been a fantastic return and we're playing each game with a control and versatility which was absent throughout Harris's reign.
Rowett has said the right things also – always concentrating on the teams above us rather than below, mooting some key signings in January and fully embracing the "Millwall way" of hard work, desire and recognising that getting the fans on side is vital to the success of the team. Hopefully the great start can continue for the rest of the season.
3.What were your pre season predictions, and what spells success for modern day Millwall FC?
My prediction was a solid mid-table finish. This would represent huge progress for us given our regular flirtation with relegation over recent seasons. We also have one of the smallest budgets, smallest average attendances and are very much a small fish in a big Championship pond full of substantially bigger clubs – Forest included. Mid-table is very much still achievable and personally, anything in the top 10 would be a brilliant result.
Success for us in the short to midterm would be sneaking into the play-offs. We came very close in 2017/2018 and would be seen as a massive over-achievement given the size of the club. Realistically, this won't be feasible this season but if we can continue to build a young, hungry squad, it's definitely something we can work towards over the next couple of years.
4. We always hear the classic "no one likes us" – out of the current championship – who are the top 3 clubs you'd "hate"/ the crowd would get up for?
Leeds – Every game against them is like a derby for both clubs, even though there's 200 miles between the grounds…
Charlton – An actual derby with our most local rivals which we haven't lost for over 23 years. QPR – Could have picked Luton but QPR always seems to generate a good atmosphere. If West Ham, Palace, Chelsea or Tottenham felt like a season of proper football in the Championship, then they'd probably be lucky enough to break into this illustrious top 3
5. Everyone knows the Millwall reputation from times gone by – what is the modern day experience like? It's clear football has moved on from 70's and 80's – and even seen Millwall crowned family club of the year in recent times.
I think the press and other clubs enjoy interpreting the Millwall atmosphere as something negative. Of course, there are a few who step over the "line", but they are very much few and far between and for the most part, are present at every club in the country. A few people do not symbolise the culture of any club and for me, the atmosphere at The Den is absolutely fantastic to be a part of – in the home or away end. We are there to make the game as difficult and intimidating for the away team and fans as possible and we will make no apologies for that whatsoever. If you don't like it, then don't play or come to watch!
However, as you have said, we pride ourselves on our work with the community, our campaigning against racism, helping local social groups and our interaction with children. The Family club of the year award received much ironic press coverage but in fact, it's incredibly well-deserved and is something everyone at the club is extremely proud of – fans included. It symbolises the side of the club which nobody normally chooses to focus on but these schemes have been going strong since I began supporting Millwall 25 years ago.
6.As an outsider looking in, what have you made have Forest this season?
After a few seasons of turbulence at The City Ground, things seem to have really settled down this season. From the outside and without being too knowledgeable on Forest, it looks like Lamouchi has managed to succeed where other have spectacularly failed by keeping a core group of players (Worrall, Cash, Lolley, Watson, Figueiredo etc.) and integrating newcomers well. The result has been a very well-balanced side who are resolute in defence and great at nicking goals down at the other end of the pitch. It will make for a very, very tough game for Millwall where I'd be pretty satisfied with a draw
7. Times gone by – what would your one memory be of Forest, be it a game you were at, or remember following?
Honestly, there haven't really been many games or particular memories which have stood out for me over recent years. I think the main thing I remember from games at Forest both home and away is that they have been generally very tight. We won 4-1 a few years ago up at The City Ground but other than that, most games have been won by a single goal or two. I'm not expecting any different this Friday.
8.Forest have travelled well in numbers this season – any tips on how to enjoy pre game if time permits – any areas or bars to head to etc?
Get yourself down to London Bridge a few hours before the game and walk the Bermondsey Beer Mile – a collection of around 20 independent breweries which takes you pretty much from LB station to within 10 minutes of the ground. The beer is great, not too pretentious and although you might struggle to take in all of them, you can get pretty well-oiled over the course of a few hours
9. Forest haven't picked up a win since 2012/13 at Millwall – can you see this changing Friday? Predictions?
I can't see it changing, no. I'd probably say 1-1 for me or if not, then a Millwall win. We normally score at home and it's just whether we can manage to keep Forest out – which will be incredibly difficult given that we have only 13 fit senior players. I'm definitely not anticipating an easy game for either side.
Harry