FOREST AWAY: Millwall, Saturday 15th January – Fan Guide
If I'm correct this is our first London away day (with fans present) at Saturday 3pm since Fulham in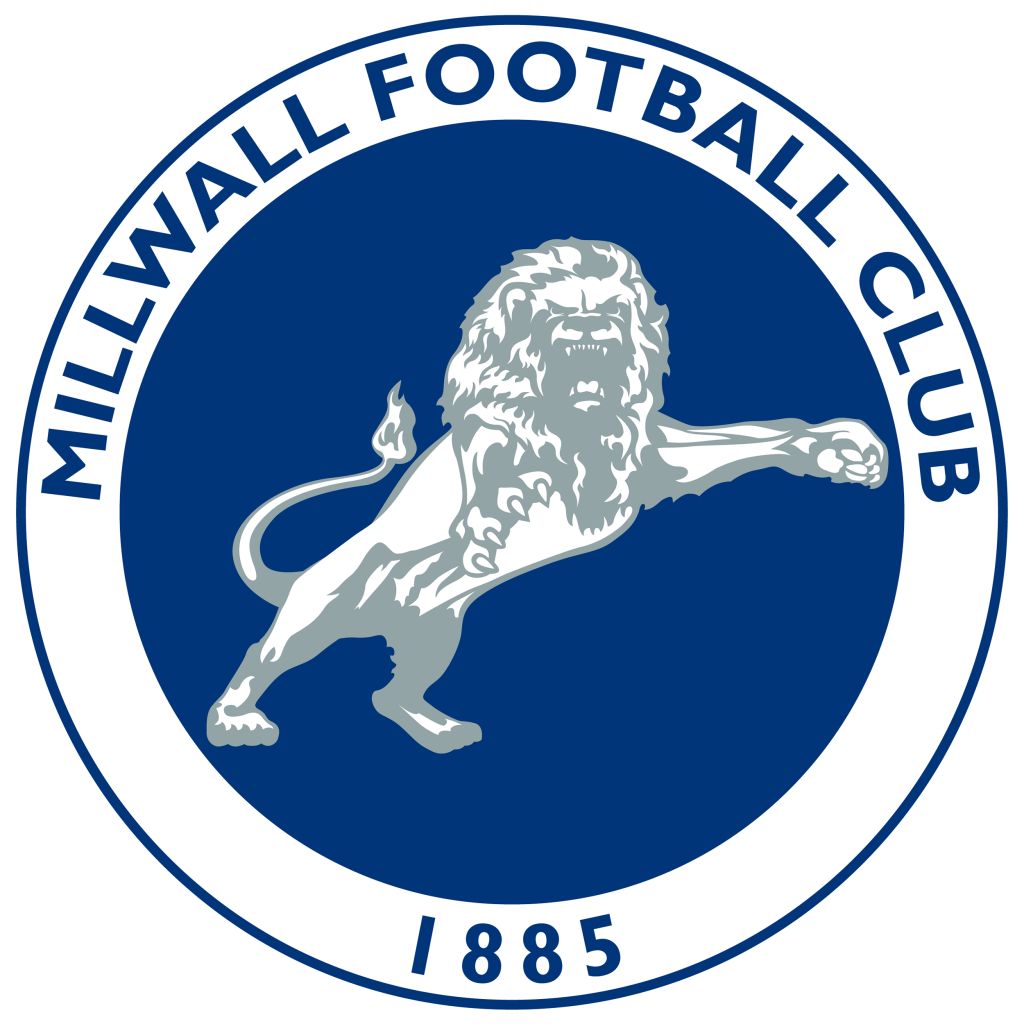 August 2019. For that reason alone, there's sufficient reason to look forward to this one. Another factor is that, following the news that the Bournemouth trip in February has been moved to the Friday night, we are without a Saturday away game until March now at the earliest.
Once again, the rescheduling of a fixture for television brought with it a frustrated, often angry response. For a section of supporters, namely those that regularly follow the team away, it is becoming an increasing problem when our fixture list is now regularly thrown into disarray. It's understandable that some, whether they go away or not, don't see much of a problem with it and there isn't any huge issue with the odd match being shifted but it's clearly a considerable number who suffer with these constant changes, for various reasons.
The move of the Bournemouth game, for instance, makes it impossible for certain fans to now make the game due to being unable to get time off work, college or school. There is also no train back.  This is a game 200 miles away, even those who are fortunate enough to be able to make it face an arduous journey via some very busy roads on Friday afternoon / evening. At best it's inconvenient, at worst its really unfair to place such demands on supporters again and again. If this was an occasional occurrence then it might be that fans could cope with it but this is now becoming such a frequent obstacle to attending matches. This is without going into disruption to what makes football so great – the social aspect.
The issue we have is whether there is anything at all we can do and are we even interested in trying, no matter how unfeasible making a difference might be? Banners and chants have some role in showing displeasure but aren't likely to ever bring about change. More joined up thinking and action would be required across supporter groups and fanbases up and down the country.
To be clear this isn't about stopping Forest being on TV, it's more about having the issues it creates for fans being recognised and more help being offered. At least having fans considered when TV choices are made in some small way; perhaps by ensuring sufficient and affordable travel is in place or maybe limiting the number of miles supporters have to travel for certain kick-off times (Bournemouth at Boro for 12:30 being one recent example of supporters being totally disregarded). These are just ideas and maybe there just isn't the desire to do anything about this. But we shouldn't underestimate what could be done just because it seems hard.
TRAVEL
Trains: It's a shame that of late train travel seems to be coming more and more unaffordable. A standard super off-peak return is £69.00 from Nottingham to St Pancras. One easy way of reducing this a little is to buy a return from Nottingham to Kettering and then from Kettering to London St Pancras – this works out at about £54.00.
A usual route for us in the past has been via Grantham or Peterborough. Sadly, this has also been affected by fairly significant price increases or the loss of previously good value offers. A return via this route is now around £60. Please also be aware that there is engineering works affecting this route at the weekend and it's takes much longer than usual, possibly with some rail replacement buses in operation.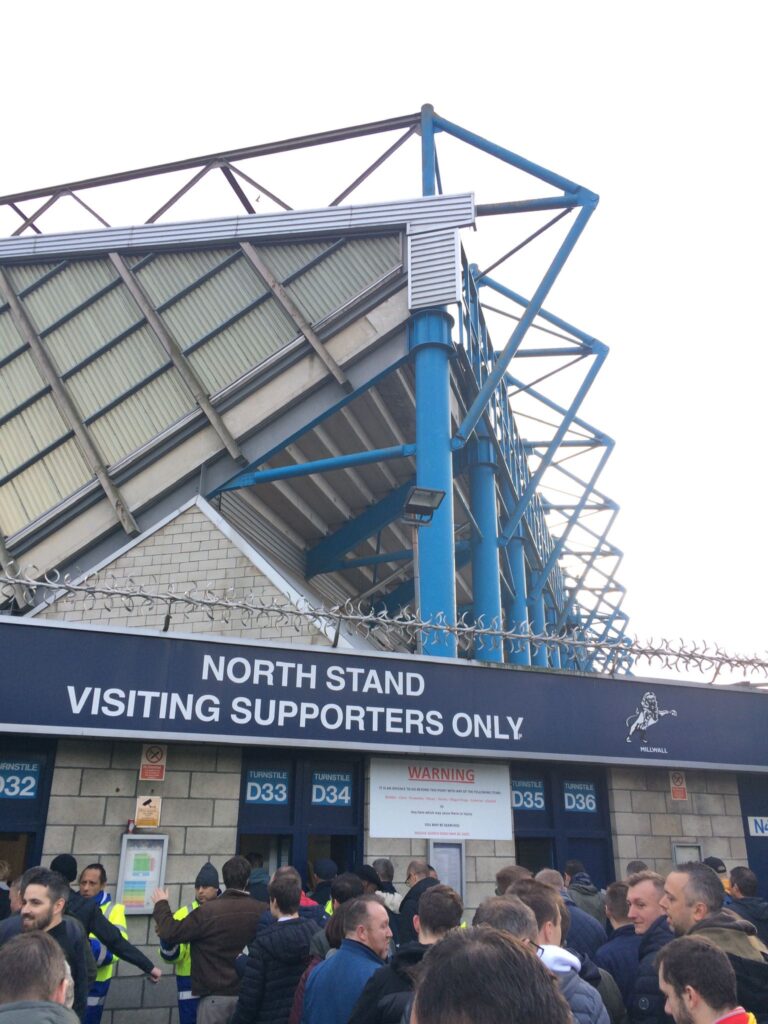 On top of these costs you will also have a £8-10 cost for your London Travelcard. This will get you from St Pancras / Kings Cross (or wherever) to London Bridge. From there there is a 5 minute overground service to South Bermondsey. Trains are very regular, departing around every fifteen minutes from London Bridge but don't leave it too late to catch on because they get very busy and sometimes not everybody gets on. These are the times from London Bridge after 1:30pm
13:31 ARRIVE 13:35
13:44 ARRIVE 13:48
14:01 ARRIVE 14:05
14:14 ARRIVE 14:18
14:31 ARRIVE 14:35
14:44 ARRIVE 14:48
It's a pretty swift walk from South Bermondsey to The Den. Head down the steps off the platform and immediately to your right there is a dedicated walkway for away supporters which takes you directly to the away end.
After the match it's usually a bit hectic as both sets of fans crowd the platform at South Bermondsey but with trains being fairly regular it's not usually too long of a wait.
As an alternative you could stick on the underground and use Bermondsey tube station. I've only done this once before and recall it took about 15-20 minutes from the ground.
Finally – It would seem that there is some significant disruption to the Northern Line this weekend. As I understand it the Northern Line services will not stop at London Bridge. Alternatives are to depart at Monument at walk across the bridge (nine minutes walk according to Google maps) or, if coming down from St Pancras / Kings Cross, use the Thameslink service which you can use as part of your normal travelcard allowance.
Road: Driving straight to Millwall is possible but don't give yourself the headache. Instead, if you are heading down in the car, find a well-placed northern tube stop and make your way in that way. Stanmore, Finchley, Canons Park or Edgware have all offered decent places to park and tube it in in the past. It's usually a fair old slog into central London on the tube but easier than navigating your way in and out of the city.
We've been asked a fair few times whether we intend to take a coach to this one. Unfortunately not. We aren't sure yet when the next one will be.
PUBS
As with any London game you have the entirety of the capital at your disposal. If you have the time use your travelcard wisely and go find some cracking places. No doubt a few will start at the O'Neill's across from St Pancras and usually many find their way to London Bridge before catching the train across to South Bermondsey.
It's hard to go wrong around London Bridge, there's plenty of places for a beer. There's a couple inside or just past the Borough Market (where you'll also get some quick but decent snap from various stalls). You could even join the Bermondsey Beer Mile which consists of a number of bars snaking towards Bermondsey. A couple of ours tried this for the Friday night game a couple of years ago and enjoyed it so much they could hardly see by the time the game started.
Our best recommendation, and the place we will definitely be meeting, is The George. Just across from London Bridge (one of the side exits). It's a bit tucked away down an alleyway so not easy to spot buts it's in an enclosed courtyard. It's a bit narrow inside but there are loads of rooms across a few floors but ideally, weather permitting, most use the benches outside. There is also another bar on the opposite side which helps the queues at the bar. You can make it from the pub onto a train within about 5-10 minutes which also helps maximise the all important drinking time.
Q&A with @ThatMillwallPod
1. Tell us, if you would, a little about Millwall in 2021/22. Like Forest you're sat fairly neatly in the top half of the table. What's the aspirations for this season now and are they in line what you were aiming for back in the summer?
Our aspirations for the season is to make the play-offs.
We sit a few points off them at this stage, but a second half season run could very easily get us up there.
2. Our old Derby pal, Gary Rowett, remains in charge at Millwall and must now be one of the longest serving managers at this level given the relatively short life span of Championship managers. How's he getting on in your eyes and in the view of the wider Millwall fanbase?
Gary Rowett for me is doing a decent job. Sometimes the football isn't the best but we do seem to grind out results.
The only disappointing aspect is the consistency of our performances.
3. There's been talk about the future of Millwall's Jed Wallace with, if you believe what you read, a Forest bid being rejected. Just how good is he?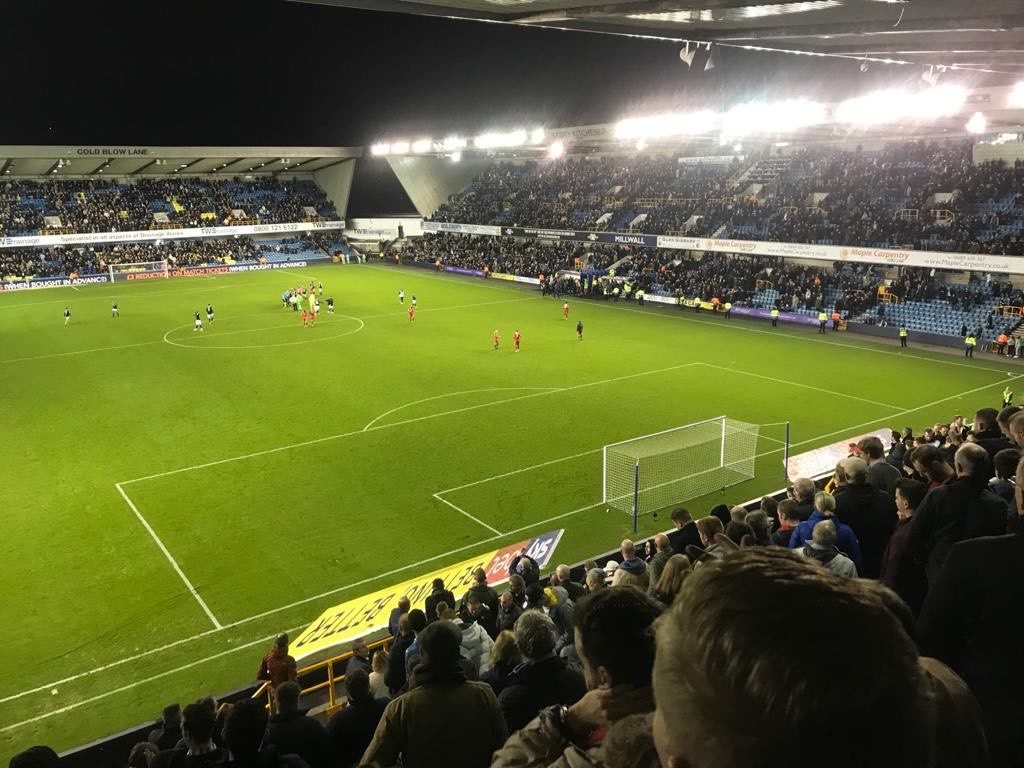 He's a phenomenal player!
Jed really has been what makes us tick as a team over the last few years. However, this season players such as Bradshaw and Afobe have taken the pressure off him which has meant we share the goals around a bit more. He is a fabulous player though!
4. This is actually our first Saturday London away game for a long, long time due to behind closed door games and matches rescheduled for TV. Where's the best bet for a drink before the game without being too far away from the Den?
Your best bet for a pre-match drink is probably London Bridge before getting the train to South Bermondsey.

5. Forest's last league game was postponed due to Covid. Have Millwall suffered similar and is it looking like this game will go ahead as it stands from your point of view?
We have suffered an awful Covid outbreak over the last couple of weeks. We have even seen a fifteen-year-old in the side because of it. The game should go ahead as it stands, though.
6. Is the lower tier of your away end ever actually available or is it always left empty? I can't remember the last time I saw it occupied.
The lower tier is very rarely open. It was for Fulham this season and Norwich a couple of years back.
7. For the final question, we often try to focus on something topical in the game right now. There has been much talk about the return of legalised standing at certain Premier League and Championship stadiums. Is this something you'd like to see at the Den in the future?
It's an interesting point. I'm torn on the idea. The Den, in my opinion, has the best atmosphere in English football but safe standing could work.
Thanks to the That Millwall Podcast guys for their insight.
See you all in the sold out away end on Saturday. You Reds.