FOREST AWAY: Newcastle United, Saturday 6th August – Fan Guide
And here we are. Does it seem real yet?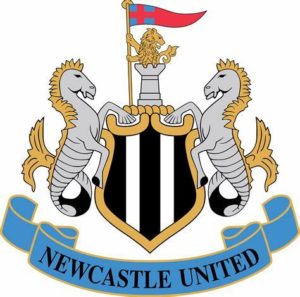 There's that sense of the day before you go on holiday for a fortnight. Have we got everything we need? Should we pick up another left back just to be safe? Oh bloody hell, did we remember to ask Harry Arter to leave or is he still sat there in the kitchen eating all of our crisps?
It's been a summer like no other. It's a bit unnerving to think when I last wrote one of these guides, I was summoning up every bit of inspiring wording I could muster to describe the impending march down to Wembley. If you hadn't heard it went pretty well. Like you, I was still sobbing with happiness a solid week into June. Wembley will always be with us, but we can but pray that similar occasions might lie in store one day.
I don't get too wrapped up in transfers. Nobody out there can say we have done amazing business for absolute sure; I don't care how many pie charts or You Tube clips you've got, but there is every reason to have confidence with our activity. As ever, we will see. But it's definitely okay to be excited, nervous, giddy. And it's nice to have faith that the club have very possibly got it right again with their business.
It feels reasonable to suggest that we'll have some dodgy days over the next ten months, keeping those days to a minimum and not losing our shit is the key. But mainly I hope we get to enjoy it. I'm sure we will.
TRAVEL
TRAINS: A simple search of 'Nottingham to Newcastle' throws up train fares of around £100 return with an approx. 3 hour journey and a change at Chesterfield or Sheffield.
Some small savings can be found by splitting tickets ie Nottingham – Sheffield and Sheffield – Newcastle but as of today it looks like an expensive one via the main routes. Those of you who have booked early and have probably found some better fares available, especially using cheap singles. One of our lot is on the 07:46, changing in Sheffield at 11:29. Coming back o the 18:35. £49 return. They did this by splitting the fares as Nottingham – Sheffield, Sheffield – York and York – Newcastle. So it's worth doing a bit more digging.
As we noted before Wembley, do look into a Two Together Railcards. For £30 between two, the saving of a third is a big difference for a game like this. You'd make your money back in one game and then have the benefit of it for an entire year.
One of the joys of an away day at Newcastle is it's all so close together. Newcastle Station is right in town and St James' Park sits right on the edge of the city centre, making everything really easy. It's perhaps a 15 min walk to the stadium from the station.
ROAD: Whether you use the A1 or the M1 to head north, you'll eventually use the A1 to take you up towards the North-East. It will take you almost all the way to Newcastle (keep a look out for the Angel of the North which pops up on your right at some point). It's then fairly straightforward to head into the city centre area over the Tyne, perhaps using the A184.
On previous visits (which have always been midweek for me) we have either parked at the train station which was fairly reasonably priced or in a multi-story on the edge of town. See Q6 below in the Q&A for some good local knowledge.
We are taking a couple of coaches up which are heading straight to Newcastle. At the time of writing we have just had a few spots come free so if anyone needs travel we may be able to help, drop us a DM. The following has been provided to us directly from the police which is aimed at coaches but may also prove useful to those travelling up in the car.
Supporters Coach Directions to St James Park A1 J66
** Please note – by following these directions you will end up parked facing South on Barrack Road, adjacent to St James Park and ready for quick exit out of Newcastle City Centre. Following Sat Nav may take you through a local bus only lane which could incur a penalty charge and result in your coach facing in the wrong direction to exit Newcastle City Centre post match **
Head North on the A1 passing Washington Services (stay in the left hand lane).
On seeing the Angel of the North take the sliproad exit Junction 66 signpost Gateshead (South) A167.
At the roundabout take the third exit signpost Gateshead South A167.
Follow the A167 Northbound (Durham Road) passing the Stone Trough Pub on your left hand side.
Stay on A167 (Durham Road) for around 3.5 miles where you will then see the Tyne Bridge and to the left in the distance St James Park.
Cross the Tyne Bridge and stay on A167 Central Motorway for around 2 miles then take the turn off signposted City West A189 (COW HILL).
Once on A189 (Grandstand Road) continue South passing the BMW MINI garage which is on your left hand side.
Stay in the left hand lane which merges into a bus lane until you see The Black Bull Pub and an Esso Garage on your right hand side where you will now be on Barrack Road.
The first coach is to park on the left hand side of the road opposite the Esso Garage at the traffic lights junction with the entrance to St James Park as shown where the arrow points in the below image.
By parking like this you will be facing South and correctly positioned for quick and easy exit across the Redheugh Bridge and onto the A1 southbound.
Each coach parks one behind the other all the way up Barrack Road and remains there for the duration of the match.
There is no charge for coach parking.
PUBS
It's hard to go wrong as an away fan in Newcastle. It is a fine and welcoming city with great pubs everywhere you look. In preparation for this piece we requested some information on suitable pre-match venues and received the following response:
Further to my previous email, no dedicated away pubs. Newcastle prides itself on being a welcoming city with away fans able to drink in all pubs (there are around 108 withing half a mile of St James Park).
 The Gunnar Tavern both sets of fans. 
The Victoria Comet predominantly sees away fans attending
The Mile Castle -will welcome both sets of fans would prefer not in big groups. 
The Gate Complex
The Hustle
With thanks to Simon Travell of Notts Police for assisting us in obtaining this information.
The general rule seems to be that there are therefore no designated away pubs. Having put these options to someone with some Newcastle knowledge the suggestion, however, was the Victoria Comet. We have been in the Gate Complex before, just seem to remember a Wetherspoons inside there but there is certainly plenty of places to choose around there.
Around the train station there are also lots of fine options. The taphouse built into the front of the station is worth a visit and across the road was a really good bar we went in before the League Cup game in 2017 but the name escapes me.
It may just be better to see what we all find when we are up there. Our buses should hopefully arrive around half 11 so we will likely post up on social media where we end up for those keen to join. Likewise, do feel free to let us know any good places you find.
Q&A with @NUFCBlog.co.uk
For us, this is a momentous return to the top flight after 23 long years. For Newcastle, however, it's also significant as the start of a full season under new ownership. Last season's regime change has been well documented but what has it done for Newcastle so far and what's the expectations for 2022/23?
They've created a real sense of hope and excitement all around the city. They've brought in a hard-working, forward-thinking manager in Eddie Howe who has been a breath of fresh air so far, they've invested in the team in January, brought in a top sporting director in Dan Ashworth, are improving the training ground as we speak and aiming to better every area of the club that was running like a ghost ship under Mike Ashley.
We don't expect to suddenly be competing at the top. Most fans accept this is a long-term project where we need to just enjoy the ride and aim to take gradual steps towards potentially unsettling that 'big six.' But that will take time and patience is needed. We are just delighted to see us finally operating like a proper football club, both on and off the pitch. The buzz is back at St James' Park, so a top 10 finish and cup run is something most are hoping for. Who knows what we could achieve if we add a few quality attackers to Bruno Guimaraes, Sven Botman and Kieran Trippier!
The new owners association with the Saudi Arabian regime has been much discussed. What's your response to those who claim Newcastle is now a vehicle for sports washing horrendous actions by the Saudi state?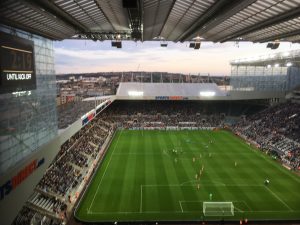 It certainly puts fans in a difficult position at times, as we have journalists point-scoring on social media, accusing fans of celebrating the Saudi regime if we make an exciting signing that may not have happened without their investment. I think it's important that fans don't turn a blind eye to what's happening in Saudi Arabia or glorify a country with huge human rights issues – I won't be taking a Saudi flag to games or popping the Saudi emoji in my Twitter bio. Hopefully this can shine a light on Saudi in a way that allows the right questions to be asked to the right people. After all, we aren't going to solve the issues in that part of the world if Eddie Howe and your Newcastle fan on the street is scrutinised on it.
You'd be forgiven for not paying too much attention to another team, but it would be interesting to hear if you have any views on Forest being back in the top flight. Our rather unexpected promotion, our team, our signings of anything really. Any thoughts?
I was delighted to see you win the play-off final. Forest are a big club with a great history, so I can't begin to imagine how much you must've been waiting for this moment, as there'll be teenagers out there who've only known Championship football at the City Ground!
I'm intrigued to see how Brennan Johnson gets on, as he looked a huge talent last season, but wonder how much you'll miss Djed Spence. I dread to think how Jack Colback will cope with the pace of Premier League football, but presume he'll be a squad player now new signings have arrived?!
On the subject of summer arrivals, Moussa Niakhaté could be a superb signing. I've heard good things about him and believe he and Henderson could be important to give you that solid base to build on. At the other end, Taiwo Awoniyi could be a real handful, although I read on Twitter recently that he's had the odd stinker over pre-season? Lingard is the big one who could galvanize your attack and free up room for Johnson to find space, although I can't help but feel he's only arrived for the money!
You'll be buzzing for Saturday and will no doubt arrive in great voice this weekend. I just wonder how you'll perform in the first few games with so many new signings in the building. I'm a fan of Steve Cooper, though, so it'll be interesting to see how you set up. There's an element of surprise for that reason, but I equally wonder if so many new signings could leave you looking a little disjointed. I'm hoping it's the latter!
There was something recently about the potential of leaving St James' Park to meet the ambitions of the club. Is that something that could feasibly happen and how much heartache would that involve?
Our new owners seem to be exploring all options to extend St James' Park before we even consider building a new ground elsewhere. I think that has to be the way, as it's where we call home and the heartbeat of the city. We can't lose our identity as a club – I would hate to move to a big, shiny soulless stadium out of the city center – so let's hope they can find a way to extend SJP to allow for the thousands finding it impossible to get tickets!
Where would you point Forest fans towards for a pre-match drink? Any specific away pubs?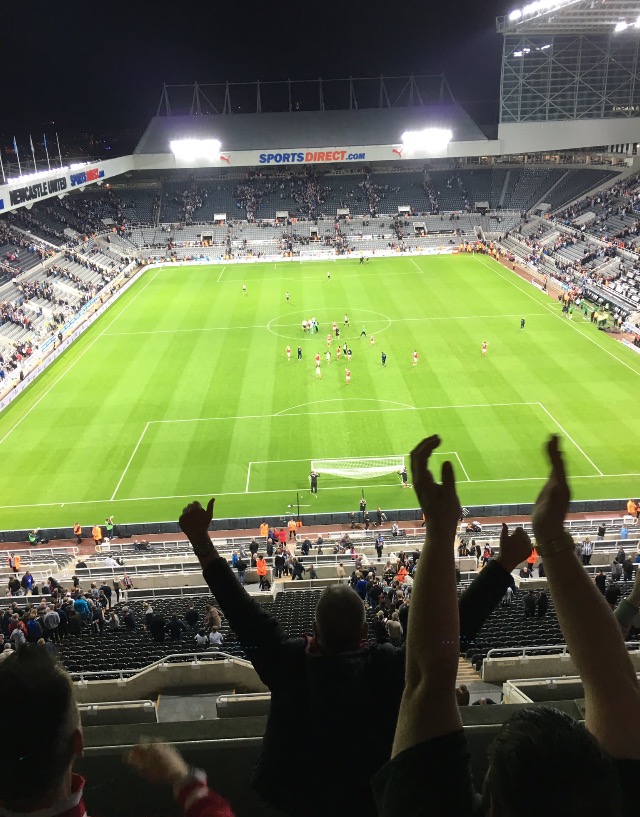 The 'A Head Of Steam' 'The Newcastle Tap' and 'The Lounge' are all popular with away fans and can be found by the train station in Newcastle. Close by is a former Wetherspoons pub called the Union Rooms, which is family-friendly and allows away fans. That said, I'm not really aware of an 'away pub' – it's a friendly city and there's so many options within a 10- minute walk of the stadium.
Any parking suggestions for those coming up in the car?
Newcastle College is a good spot, having around 400 car parking spots. It's a 10-15 minute walk from St James' Park and costs £4. There's also Grainger Town car park. Open 24 hours and only five minutes from the stadium, but does cost a few quid more.
Tell us about the impact Wor Flags have had on the atmosphere and the occasion around matchdays at SJP.
They've been brilliant, galvanizing fans ahead of kick-off and adding to what's already become a feel-good atmosphere in and around the stadium and city. The displays they produce never miss the mark and should get more coverage if I'm honest! It would be all over Match of the Day and social media if it was Liverpool and Manchester United. I'm excited to see what's in store this weekend!
Finally, we are trying to establish how different Premier League clubs allocate their away tickets. Forest have made some surprising decision and lot of loyalty has been overlooked. How do Newcastle sell away tickets? Is it based on loyalty points, memberships, ballots?
Our away tickets are sold in stages these days, with season ticket holders with the highest number of loyalty points getting access first – so it rewards those who've been to the most. I get this, but it can make it hard for others to get tickets as our allocations rarely take long to sell out! That said, it's rewarding the loyalty so many show week in, week out! One away loyalty point is allocated for every away ticket purchased.
Many thanks to NUFCBlog for their insight. See those of you travelling up there.
You Reds.
Matt