FOREST AWAY: Play-Off Final, Wembley, Sunday 29th May – Fan Guide
There is, I have no doubt, magic in the air.
The feelings I've conjured up with regards to NFFC over the last week or so has been unlike anything before. Regular, prolonged bouts of wonder, delirium, and emotion. I adore how the city has reared up and collectively began to bang its fist in expectation. How it has embraced the idea of a famous return to a stadium our older relatives used to call a home from home, and how Forest fans of every age have been caught in a frenzy of a football team that has once again made our hearts soar. In the quieter moments, I've caught myself shedding a tear or two when taking it all in.
The simple pleasure of a busy Forest merchandise stall outside the Victoria Centre at the weekend was good demonstration of how Nottingham has risen up to the occasion. My three-year-old sat on my shoulders happily waving a commemorative play-off final flag. People we passed responded with smiles and numerous calls of 'You Reds', the reasons for all of this was undoubtedly lost on his young self but those of us old enough know this isn't normal.
Nottingham crackles with anticipation. It simmers and it pops as Sunday draws ever closer. I've seen flags outside windows and scarves in cars, people wearing their Garibaldi proudly. Talk is of tickets and trains and whether something wonderful is about to happen in a footballing city that has, at times, struggled to recognise itself in the last twenty plus years.
Nottingham will come to a halt on Sunday afternoon. 40,000 of us will pack into Wembley but back home pubs will creak under the weight of demand, scarlet flags will fly across the county, and families will gather together around the TV or the radio and say a little prayer.
Reds everywhere will take a breath, smile, and dive in head-first.
Tell me mam, me mam, we don't want no tea, we're going to Wembley, tell me mam, me mam.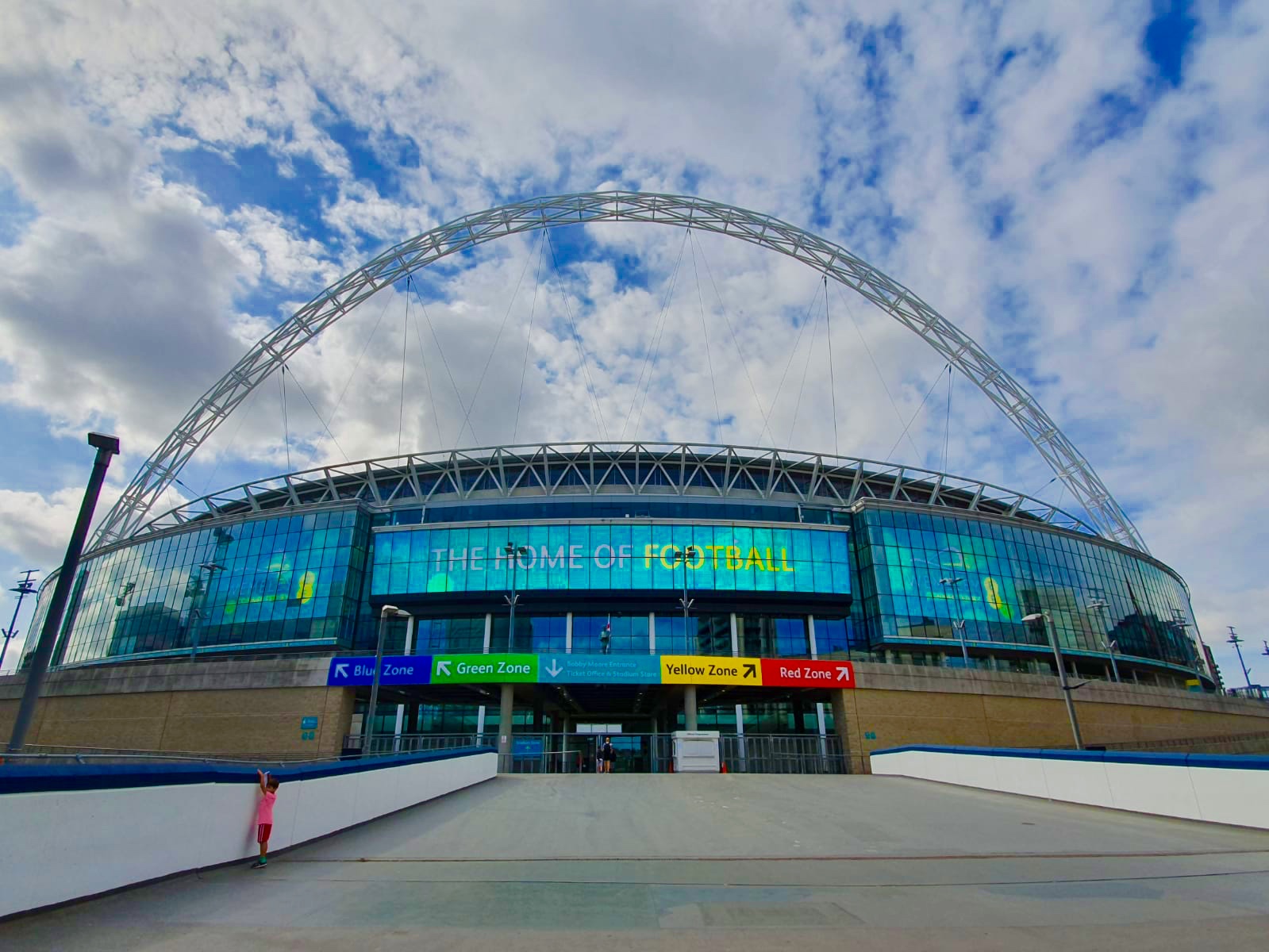 ***
TRAVEL
TRAINS: There is a lot of choice here across the weekend and hopefully the number of trains will comfortably be able to accommodate Forest fans heading down to London. We are aware that East Midlands Railways have been trying to identify key services to boost carriage numbers, but it seems likely that every train on Sunday morning is going to be very busy. Please find a statement from the train operator below provided to us:
EMR will be doing everything we can to increase the capacity on board our train services but listening to some of the intel on numbers expecting to travel by train its certainly going to be exceptionally busy with most services full and standing.
 We do have alternative options but finding it difficult to communicate to those supporters looking to travel by rail. Although it's not ideal there would be the option to travel to KETTERING to pick up the EMR Connect train services into London St Pancras. These services operate every 30 mins with lots of capacity and would certainly be a better experience post-match getting out of London.
 The options to travel on the East coast via Grantham would be restricted due to the volume of Huddersfield supporters travelling on LNER services Leeds to London Kings Cross.
The Kettering route may well be one to think about, especially if you are keen to avoid the really busy direct trains between Nottingham and London. The Grantham line does usually offer an alternative route to London but is best avoided on this occasion if you can, given it will be the main route for Huddersfield supporters. EMR are aware that a number of Forest fans are already booked on this line.
A Super Off-Peak Return is a good choice as it allows the flexibility of travelling on any service on Sunday evening or in the following days. The cost is £71.50 but if travelling in a pair or pairs get yourselves a Two Together Railcard. It's really quick and easy to do – its costs £30 (£15 each) and saves a third off rail fares. For this one trip alone is reduces the return price down to £47.66. Even with the £15 railcard price on top it's still a bit cheaper than the normal price and there is also the big advantage that the railcard will last for 12 months allowing lots of discounted travel next season too. Just note that the Two Together Railcard can only be used when the two people travel together and photo I.D is used to verify each individual.
Two Together Railcard (twotogether-railcard.co.uk)
Note that all of the above applies if travelling down on the Saturday too. EMR are expecting morning services on the Saturday to still be busy due to Stags fans heading to Wembley. They should quieten down in the afternoon.
ROAD: For the last few London away trips, I've been championing the option of driving down to Luton and then getting the train in from there. For those who don't want to spend out on an expensive return from Nottingham to London or maybe want to avoid the busy trains, this might work. There is a multi-storey at Luton Airport Parkway which is reasonably priced and a return from there is only £11.80 for another Super Off-Peak Day Return. It can be a fairly quick ride into London from there too.
Another similar option is to head to Stanmore or other northernly underground / rail stops and head into London from there. Stanmore does often get very busy and I can imagine spaces will be hard to come by, especially with some from Saturday's League Two Play-Off Final likely to be using it and staying over. I've seen some fans have also had some joy using online searches and apps to find good parking spots or even private driveways that are offered for sale. Just don't get ripped off, there will be parking about without having to pay extortionate fees.
A final note that roads around Wembley do get closed off in the hours before and after the final. It's likely that this won't impact too many but just be mindful if you are parking at a hotel in close vicinity to the stadium. The following link may be useful for those still to arrange parking:
Wembley event day parking | Brent Council
Those who are driving down to London make sure you have scarves out the window for the journey down!
PUBS
Pubs are split around Wembley between the two clubs. The definitive list of Forest pubs can be found here:
Wembley Match days | Brent Council
A list of the official Forest pubs around Wembley:
Venue 
Address
Phone number
Box Park
18 Olympic Way, Wembley Park, HA9 0JT
The Green Man
Dagmar Avenue, Wembley, HA9 8DF
0208 9031441
07595 051937
Crystals (Sports Bar & Aqua Lounge)
1 Popin Building, Southway, HA9 0HB
02035765765
07985 195277
The Arch
324 Harrow Rd, Wembley , HA9 6LL
0208 1271141
Station 31
299-303 Harrow Rd, Wembley, HA9 6BD
0208 9000173
The Liquor Station
397A High Rd, Wembley, HA9 6AA
020 8903 0159
JJ Moons
397 High Rd, Wembley, HA9 6AA
020 8903 4923
La Regina
St George's Hotel, 43-51 Wembley Hill Rd, Wembley, HA9 8AU
020 8900 0662
Fan Zone: Port Vale and Nottingham Forest
Events Pad, Wembley Park Boulevard, HA9 0FD (opposite the London Designer Outlet)
Boxpark is apparently sold out. A very popular place will be The Green Man which has a massive outdoor area and is apparently very good at handling big crowds.
We are meeting at the Sports Bar & Grill from 10am on Sunday morning. Please note that admission is by booking only and we understand that this is now full. We are unsure whether any walk-ins or further bookings are available. This pub is around the Baker Street area where there are many other good places to drink, including the Globe directly opposite the tube station. Wembley can be reached by tube or overground rail.
Elsewhere in London, it is possible that Covent Garden will be a popular choice but please just remember that areas such as this may be populated by fans of both clubs.
BRENT COUNCIL MEETING – WEDNESDAY 25th MAY
We were invited to join this meeting as a fan group. Unfortunately, it wasn't really designed around fan engagement but, in my opinion, an meeting mainly utilised to worry about a few very specific matters around football fans at Wembley. Attended by various police offers, safety officers and a few others the main topics were standing at Wembley (don't do it), drinking in the streets around Wembley (don't do it) and the use of pyro (don't do it). That was the jist of the 35 minutes.
The Forest Dedicated Officer, PC Simon Travell, did at least try and turn to subject onto more positive discussions and noted that Forest fans would, on the whole, be keen to enjoy a huge day and wouldn't be interested in breaking the law.
Just on the street drinking specifically, we are informed that this will be actively policed, and fans seen drinking in the streets will be initially asked to stop and discard (this includes any unopen alcohol) and any resistance to this will then be deemed an offence. Off-licences are unable to sell alcohol for the duration.
Further to this, it was noted that for Wembley matches fans often make their way to Wembley in what they think is really sufficient time to find a pub or pubs. But the designated pubs near the stadium often get full very early. I cannot comment on this having never experienced it but be wary of leaving pubs around London around lunchtime or later afternoon only to find you can't get into places / face huge queues. Again, this may not prove to be the case but was raised during this meeting.
While there was some interesting points raised, a meeting such as this would be far more effective if they placed the fan experience at the top of the agenda, not focus almost exclusively on the problems that could be caused.
***
Q&A
Regular readers of this guide will be aware we always feature an opposing fan to answer our questions and provide some insight from the other side. For this special Wembley edition we speak with Sarah Rowley, a Nottingham based Huddersfield fan who is actually the wife of one of our group, Stef. And the best thing is he doesn't know! Until he reads this!
So tell us about the current situation in your household in the days leading up to Sunday. Are things… amicable?
The atmosphere is amicable, just!
My husband and I are both extremely passionate about football and our respective football teams and we obviously both want to win on Sunday. I have supported Huddersfield Town for 39 years now and I absolutely love my team, my club and the genuine West Yorkshire community that it represents. As they say "You can take the girl out of Yorkshire but you cannot take Yorkshire out of the girl".
Nottingham is a city, whilst Huddersfield is a town so they are not like for like in terms of population and fan base, but as it is many years since Forest were in the top flight then all the pressure is on Nottingham and Stef is definitely feeling that.
Prior to this campaign, it had been a tough few years for Huddersfield. What has been behind your renaissance this season?
The season in between our two seasons in the Premier league we recruited really badly and it has taken us a few years to get rid of these players, one of which was Adama Diakhaby, who Forest also had the joy or not of seeing!
Whereas last summer we recruited extremely well, and it has been well documented how much improved our defence has been this season. We signed various experienced English players who have been around for a few years and are genuine, honest and hardworking and suited to Huddersfield and its ethos with the defenders Tom Lees and Matty Pearson and not to mention EFL championship goalkeeper of the year Lee Nicholls, who were all amazing free transfers.
This has been the second season in charge for our manager Carlos who is still young and learning all the time, but his detailed preparation for matches is really starting to show. Like a lot of clubs Huddersfield suffered with Covid and lack of supporters inside the stadium, and the lack of relationship between the players and the supporters. This season the return of #Terrierspirit is back with an abundance. Huddersfield is a very strong community club and thrives from the rapport with the supporters.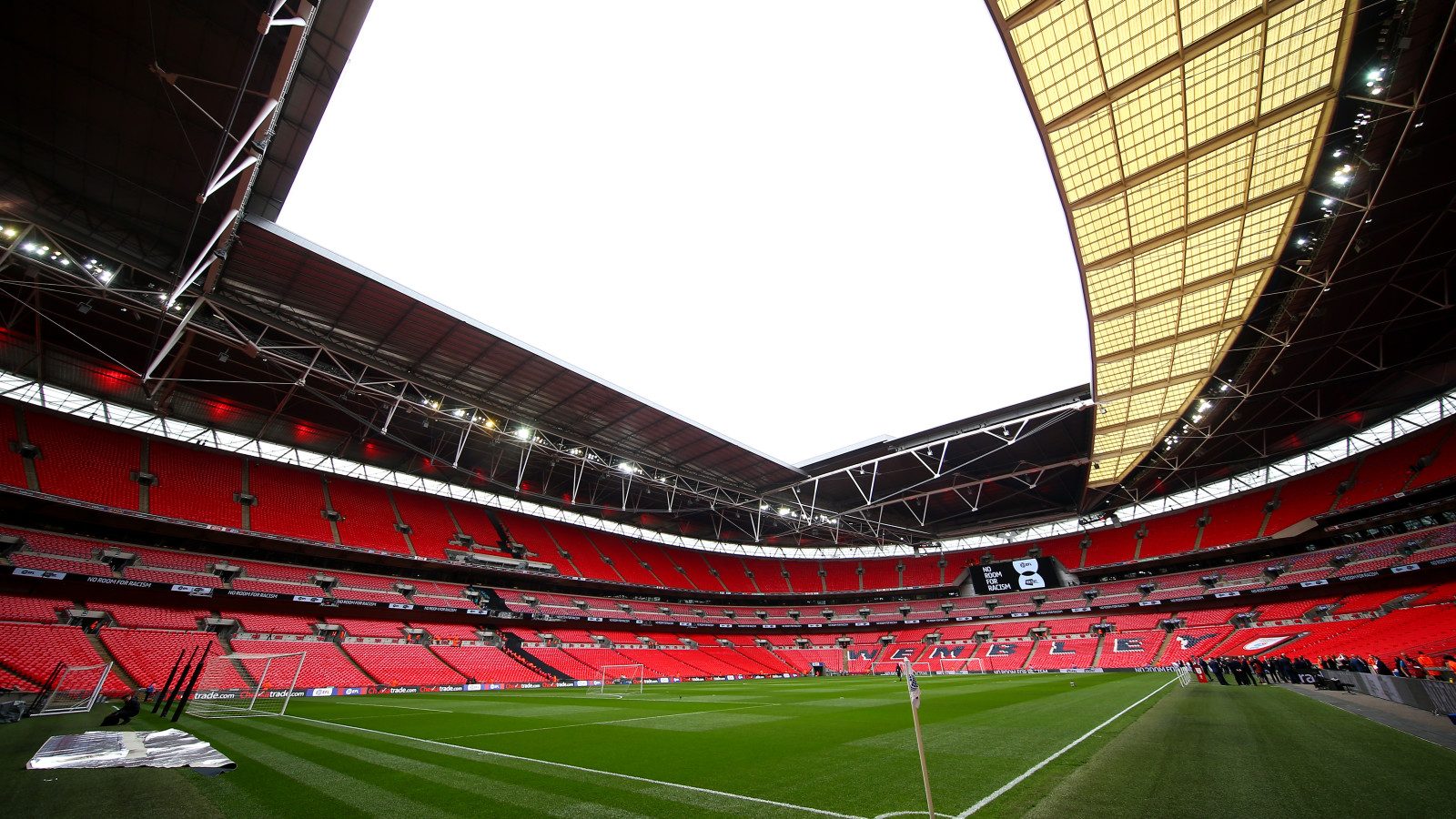 Our two sides have already met three times this season and as a Nottingham based Huddersfield fan, you might be better placed than most to offer a view. What have you made of Forest when you have seen them?
The first game at the John Smiths stadium was the first game after Chris Hughton had been sacked, and the Forest players were clearly relieved that he had left the club and were significantly improved and a rejuvenated team with your early goal in the second half killing off the game. I admit that Forest played well this game and were the better team on this occasion.
In the second league encounter Huddersfield showed what a strong, solid and organized defence we have and although you created chances you couldn't convert them and I think we deserved the win on 30th December.
Huddersfield fielded a significantly weakened team for the FA Cup match without a true striker in neither Danny Ward or Jordan Rhodes playing and no Lee Nicholls in goal so for me this match does not count in terms of a true equal contest.
The play off final is a one-off match and Huddersfield are clearly the underdogs with nothing to prove. Forest are clearly the favourites, and all the pressure is on them. Against Bournemouth and Sheffield United you clearly showed that pressure can get to you, and you can concede goals. All Huddersfield Town fans will tell you that after the last two seasons in the Championship fighting off relegation, we were all happy to have a mediocre mid-season table. So this season has been way beyond our expectations. We are already winners in terms of our improvement, the quality of our team performances and togetherness and winning so many matches. Although we would clearly prefer to win the play off final, defeat is not the total end of the world.
Having been in the Premier league 2017-2019, having learnt so much from that experience it would be great to have another crack at it.
Who would you point to as a likely hero for Huddersfield at Wembley?
There are many possibilities for this and many that would be fitting this honour. Both strikers Danny Ward and Jordan Rhodes are on their second spells at Huddersfield Town and the club means an awful lot to them both but at the same time our longest serving player Jonathan Hogg has been a fantastic servant to Town and suffered many highs and lows at the club.
Lee Nicholls fully deserved to be Championship goal keeper of the season and his performances have been so consistently outstanding for us and god forbid that the final did come down to penalties, he could easily be our hero, not that my nerves could stand this!
The young talented duo on loan from Chelsea, Levi Colwill and Faustino Anjorin are certainly set for stardom for the full England national team in years to come. It would be a perfect fairytale story for Sorba Thomas from non-league to potential PL stardom, whilst Harry Toffolo has been in amazing goal scoring form for a full back.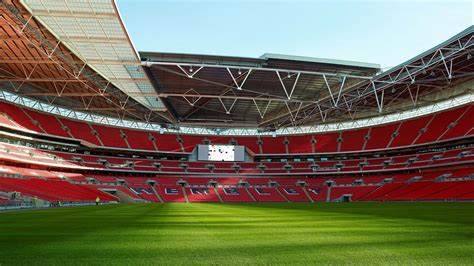 If it was any team apart from Huddersfield facing Forest at Wembley, would you want Forest to win or do household rivalries muddy that a little?
Ironically I have had a loose connection to Forest for many years now, between 2001 -2003 my sister Michelle Wilson, was the Nottingham Forest reporter for the Nottingham Evening Post newspaper and so I always wanted then to do well, as when the managers at the time, David Platt and Paul Hart were wining matches, then they made her life easier to get stories and for her to be able to do her job.
She left this role after Forest lost to Sheffield United in the play-off semi-finals in 2003! My son Jake means the world to me and I want him to be happy and to be able to have the experience of seeing his favorite football team compete against the best players and teams in the Premier league, would be an amazing experience for him.
Jake idolizes Djed Spence and I know how much it would mean to him if Djed signed as a permanent player for Forest. I am also proud of Stef's connection to Forza and now Jake is helping out too and the impact that this has had on Forest fans and the club.
And what about after Sunday? Is it going to be hard going for the loser in your house?
Without doubt I want Huddersfield to win, however I am not as bad a loser as my husband is.
The most important thing to me is that Huddersfield play well and do themselves justice, if they get beaten on the day by a better Forest team then I can cope with that, as I mentioned previously we have still had a remarkable season and a lot to be happy about.
The Premier League is such a huge jump up from the Championship and although there are many advantages to being in the Premier League, if you do get beaten a lot of the time, then it is no fun. The Championship is still a great league to play in when everyone can beat everyone.
Thanks to Sarah for her insight and hopefully this was a pleasant surprise for her husband!
Sunday is going to be a hell of day. Enjoy your day, wherever you are are, and do Forest proud no matter what the result.
COME ON YOU REDS!