FOREST AWAY: Preston North End, Tuesday 22nd February – Fan Guide
On Friday we saw a frustrating and painful side of football, and also a brilliant side.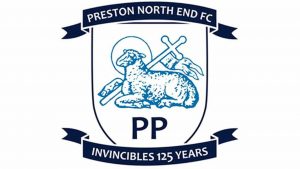 A few of us were checking in at our hotel as the news landed via the journalist, John Percy. It took another
spell for Bournemouth to confirm the news shortly after 4pm. There is almost always a lot we won't know in circumstances such as these, but the lack of clarity was as puzzling as it was troubling.
I'm not going to go into the various theories about what did or didn't happen, you've all seen them all and will reach your own conclusions, but the silence on what actually happened to the stadium and when has only fuelled the frustration. It was extremely disappointing to discover so late that the game would not take place on the Friday or, as Forest had proposed, the Saturday.
For pretty much everyone it was way too late. We were all either in Bournemouth already or very close by. We had travelled down in poor conditions when official advice was to avoid travel. We took time off work, we spent money on trains or fuel and also accommodation (our own was refundable until noon which was missed). Apparently, the official Forest supporter coaches did depart after a delay having been informed with confidence that the game would go ahead. Local Bournemouth journalists also announced assurances the match wasn't in doubt. Quite what happened less than two hours later when the worst of the storm seemed to have passed is mostly reliant on speculation but the EFL seem to be getting dragged into it now.
Without wanting to drag up stuff we have already said, we should also not forget this game should never have been on a Friday night. Events as unfolded on Friday, while not directly the fault of Sky Sports, were linked to their decision to bring the game forward. Yes, this was done way before any storm was forecast but it does beg the question whether such far flung away days should be moved to such awkward slots, especially in the winter months when postponements are more likely. Those bastards losing their Friday night feature did at least give me a crumb of comfort, I can't deny.
It was clear as soon we arrived into Bournemouth that there was a lot of Forest supporters already about. Glum faces were everywhere mixed with a dose of frustration. But things soon began to pick up. Fans began to see the opportunity of a blank evening in Bournemouth, a rather nice seaside resort, and with the help of social media on the spot meet-ups and gatherings began to be organised.
Supporters bumped into each other and followed familiar faces from bar to bar. Everywhere you looked there was Reds making the most of a bad situation. The camaraderie and pulling together has long been my favourite thing about following Forest and it was very much on show on Friday.
No doubt most of those same fans who packed the centre of Bournemouth will also be making their way to Preston. The magnificence of our away support this season is another reason to be very proud.
***
TRAVEL
TRAINS: It feels like this is becoming unwelcome normality now but there isn't any feasible options to get back to Nottingham on the train from Preston. The station is a good 25-30 minute walk from Deepdale so if you are using the train up or heading back somewhere else afterwards then allow sufficient time.
ROAD: Like with Blackburn a couple of weeks back, for those located in Nottinghamshire, your route may depend on whereabouts you are. Further south and the A50 / M6 is likely to be better but for those at the top of Notts going up the M1 might be preferable. Given the high winds we are experiencing just keep in mind on that on the latter route if you do take the M62 across it can get a little dicey due at points due to how exposed and high up the motorway is. After the M62 the M61 / M6 will take you most of the way there. If using the A50 option you'll follow the M6 all the way up.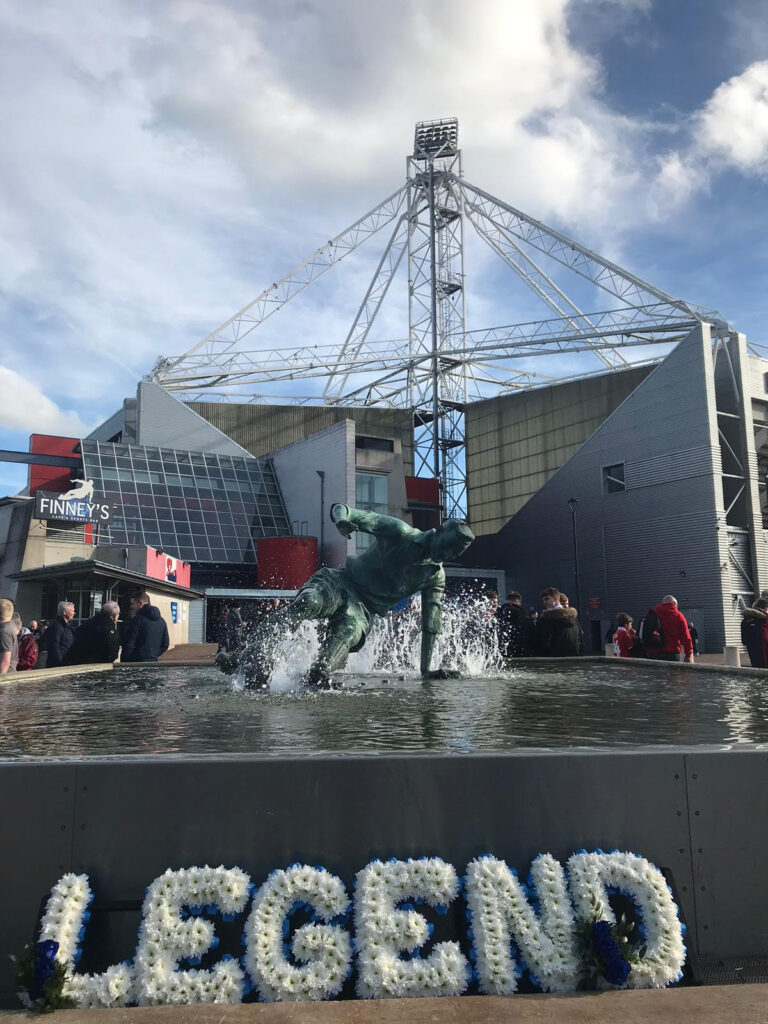 For either journey depart the M6 at Jct 31 onto the A59. With traffic it should be about 20-25 minutes to work your way into towards Deepdale from there. You will turn off the A59 at a mini roundabout, right onto the A5085. You'll pass a fire station on your left and a retail park on your right. Pretty soon you'll be close enough to think about where to park.
With it being a couple of years since we last attended a game at Preston I'm mindful this parking info could end up slightly out of date but hopefully not. From memory there is some sort of paid parking offered at the fire station or somewhere very close to it. Although it's a bit of a walk it's handy because you are straight back onto the A5085 and away. It does get a bit snarled up on this road back to the aforementioned roundabout so if the weather isn't too awful (I know) consider trying to get a bit further afield.
Deepdale will be on your left at you approach but will be lost behind a big housing estate. In the past that estate has proven pretty useful for free street parking. As a suggestion try Romford Road (just after the Starbucks you will see on the right). This will take you into the estate but also has a way out the back towards the ground if you need to keep searching for a spot to ditch your car. Again, you'll have more joy getting parked and getting away afterwards the closer you can keep your car the main road.
You'll find some further detail on parking below in the Q&A.
PUBS
Sumners was the main away pub for as long as I can remember but I understand this has now shut for good. The White Hart and the St Gregory's Social Club (St Gregs) both appear to welcome
away supporters and also provide parking based on the information provided to Reading fans at the weekend and below in the Q&A
The only other place that springs to mind is right behind the ground (opposite end to the away stand), the Deepdale Labour Club. A few years a few of us decided to give it a try having parked close by. It was decent although at the time it didn't seem to welcome away supporters. Plus, it has the benefit of being a hop, skip and a jump from the away turnstiles.
For those coming in on train or arriving early with time to spare, the town centre isn't too far away and it's got some really decent pubs. The Station Hotel sits directly opposite the train station although that is right at the far end of town away from the ground. On our previous visit we found ourselves at the Plug & Taps micropub in the middle of town. It was only a small place but the landlord was very welcoming to our shenanigans and it had a great selection of craft ales. If you get chance give it a go. There was also a decent chippy somewhere close by.
Our Preston fan below has some really useful info on pubs too which is worth a look.
Q&A with Ben of the Preston Supporters Collective
1. Despite having played one or two games more than those around you and a bit of a shock loss at home to Reading on Saturday, Preston are still quite handily placed in the top half of the table. Is a play-off spot the aim?
Considering where we were when lost 3-0 at the City Ground under the previous manager, the team has made great progress under Ryan Lowe with a squad of players that isn't his. The Championship is such an unpredictable league that if anyone can put 3 or 4 wins together they will fly up the table.
Many North End fans would see a run up the table as a bonus compared to where we were a few months back.

2. Your manager Ryan Lowe has been in position for a couple of months now. What's your early opinions on his tenure?
I think he's been a breath of fresh air to the club. Bringing a positive attitude and simplifying what he wants from his team and the club. He has immediately created a great rapport with our fans that hadn't been seen since the likes of Billy Davies (remember him?) and David Moyes.
Fans have got the buzz back following the team and crowds' home and away have started to increase once more.
3. There was a fair bit of snow land at the weekend which seemed to be cleared okay in order for the Reading game to go ahead. Presumably there isn't any risk to Tuesday's game. As you may have seen we had a bit of a farce on Friday at Bournemouth.
Unlike our neighbours at Blackburn, the game was never in any danger of being postponed yesterday, our ground staff were already marking blue lines and clearing the pitch from midday onwards.
We all love a night match under the lights at Deepdale, it's pretty different to most grounds these days.
Thought what happened to Forest fans on Friday was disgraceful, Millwall fans too at Blackburn yesterday. Fans are always an afterthought in decision making. Gotta stop!
4. Where would you direct Forest fans to for a pre-match drink?
So a bit of difficult one this. 2 of the pubs to the north of the ground have long closed. There is the White Hart on Watling Street Road to the north of Deepdale. There are 2 clubs on opposite sides to the ground. One St. Gregory's Club on Blackpool Road and Deepdale Labour Club on Skeffington Road. For those who want a great beer and ale experience, The Moorbrook on North Road to the west of Deepdale is the place to go, great Pizza's too.
For those travelling by train, the city centre has 2 Weatherspoon's and a number of great ale bars within the city such as Plau on Fishergate and The Orchard within the covered market. There is a Fanzone within the ground, but it's currently home fans only.
5. Any useful parking recommendations?
There is some parking on Moor Park opposite the ground, plus the Larches and Acorns school on Blackpool Road.
A bit further on the Moor Park Sports and Social sometimes offer parking there and they have a bar too.

6. There's been much talk in recent months about the perilous state of certain club's in the Championship. What do you make of the significant overspending that occurs in the Championship and where do Preston fit into all of this in terms of the relationships with your owners and your standing in FFP? 
Under the late Trevor Hemmings and now his family, the club has been run within the rules to try and not spend money the club doesn't have. That said, even with our wage structure, the family are having to put significant sums into the club to balance the books.
We haven't had any issues with FFP as a result and as our fan base has been told by those running the club, it has paid all their bills on time.
On a personal note, for those clubs who bend rules and have cheated on their finances, there has to be some form of punishment. Everyone knew what the likes of Derby were doing and it didn't seem fair. While it's the fans who take the brunt, why should other clubs miss out if they don't abide by the rules?
7. As an aside we notice that your group has recently entered into some formal dialogue with the club. How is that going?
It's going well and in its early stages. We signed a Memorandum of Understanding for structured dialogue with the club last month and we had our first meeting under those agreed terms last week.
We have seen much improved fan engagement this season and many have commented how the link between fan and our club has improved. All for the better.
With thanks to Ben for his help and the best of luck to the Preston Supporters Collective.
A 2,000+ following expected tomorrow – safe travels and we'll see you there. You Reds.
Matt