FOREST AWAY: QPR, Friday 29th October – Fan Guide
When television executives make their decisions on what fixtures are going to be carved out of their slot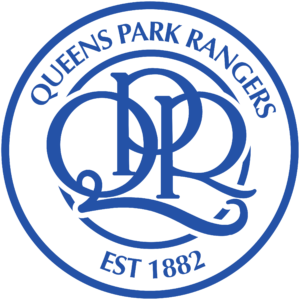 for the pleasure of their audiences, I wonder whether any thought at all is given to those who will be directly impacted. These broadcast selections carry bigger weight than perhaps they realise for supporters. It could be argued that Sky, BT and the rest shouldn't be expected to worry about such things, after all they pay huge sums for the privilege of picking out games for their schedules, but shouldn't our clubs or the league bodies be mindful of the strain placed on fans by the constant raising of merry hell of fixture lists?
The problem is these same sums of money pumped in by the broadcasters mean they do not have to answer to anyone. Our clubs and our league systems are so dependent on this income having suckled on the teet of TV riches for so long they have handed over all control in this matter. I don't know how such a process works when a game is chosen for television, but it would be nice to think there are people within our football clubs who might stop and think about the consequences of it for supporters. The early kick-offs against Derby, Monday nights at Middlesbrough or Sunday lunchtime home games can take a lot of the enjoyment out of it and in some cases make travel an absolute nightmare.
Recently the Premier League and Sky Sports were criticised again for missing deadlines to reschedule televised fixture – usually 6 weeks prior. This is a recurring theme; the dates are constantly missed because nobody with any authority cares enough to enforce it. The people in power set the dates and know that there aren't any consequences if they are missed. The Leeds United Supporters Trust were particularly vocal on this latest slip past the set date given seven of their winter fixtures were eventually moved for television. A statement from them said: '…it's easy to see why fans believe they are simply props in a very expensive television show.' The issue may not be as widespread in the Championship but it's galling to think that it's the Premier League we are all striving to be in.
When Forest's visit to QPR, our first London away trip in almost two years which fans can attend, I'm absolutely certain that nobody at Sky Sports, the Football League or Forest gave even a single seconds thought to the loss of what would have been a brilliant away day, that some fans simply wouldn't be able to go due to work, school or college, and that those on trains originally had the choice of leaving the match early or walking through the door at some time around 3am. For some there probably isn't even a train home.
We make the most of it, we persevere, and we do our best to follow our team. But it seems to get harder by the year.
***
TRAVEL
TRAINS: Keeping in mind what was said above, some big credit is due to PC Simon Travell, the Football Officer for Nottinghamshire Police (@NottsPolFootball) who has clearly worked hard on behalf of supporters to try and assist with the issues with trains after the game. The 22:35 train from St Pancras, we are informed, will be pushed back slightly to ensure supporters can make it after requests were made from ourselves and other supporters. There is a service after this at 23:35 but it's almost 2am by the time this gets back into Nottingham. Hopefully those travelling home on trains can get some benefit from this.
Trains down to London from Nottingham are plentiful but fares seem a lot more expensive these days. Even the alternative route via Grantham or Peterborough which we have frequently used in the past is not as good value as it once was. Trying to find some cheap single tickets is probably the best bet but don't forget these will restrict you to specific trains. Otherwise take a look at Mega Bus which do occasionally have some very cheap train tickets.
For the London leg of the journey to get to QPR head to either White City / Wood Lane / Shepherd's Bush. All are walkable to the ground. Wood Lane may be a good option to get back after the game to St Pancras as it a direct train and so will be a little bit quicker.
ROAD: For a couple of reasons, we have gone with a hybrid option of driving from Nottingham to Luton Parkway and getting a train in from there. By finding some cheap singles we have managed to get a return from there less than £7. A similar sort of plan would be to travel down to one of the northern points of the tube line like Stanmore and park up before heading in on the underground.
There may also be some joy heading around the west of London and doing the same with an underground stop off the M25. But my honest recommendation is to avoid the M25 if you possibly can or driving close to the ground unless you need to. It could be painful.
PUBS
It's a bloody faff to get in many pubs near the ground as an away fan. Very strict home fans only rules apply right up to many of the bars right up to Shepherd's Bush. Don't rely on finding anywhere that will let you in unless it's a designated away fans venue.
The two away pubs I am aware of are the Sindercome Social Club (W12 8QD) or Belush's (W12 8PH). Both are within close proximity to Shepherd's Bush station but I do have to refer you to the comments from our QPR fan below on both of these establishments!
Another place welcoming away fans is Garden Bar right by Latimer Road underground station. This is where we have been a couple of times in recent years and had some brilliant pre-match gatherings (you may recall Colin Barrett stood on a bench leading the singing). Our plan is to head there again from late afternoon and all are welcome. It's only one stop down on the tube from there to Wood Lane which is short walk to the ground.
Of course, you also have the whole of London at your disposal if time allows for pre-match drinking. We are down earlier in the day and will certainly be in a few places before arriving at Garden Bar. Just give yourselves plenty of time to reach the away end as it's usually a long queue. Also – for upper tier ticket holders you have to walk right the way around from the main stand on South Africa Road to reach your turnstiles. That alone can eat up another five minutes.
Q&A with Clive of the QPR fansite Loft For Words (@LoftForWords)
1. Like with any of our (many) ex managers I'll always keep an eye on how they are getting on elsewhere. Under Mark Warburton QPR appear to have built themselves back up gradually – something that was hoped he would do at Forest. I'm sure many Forest fans would be interested to hear your thoughts on how you have fared under Warburton's management and how he is viewed by Rangers fans.
Well I'm sure Warburton would say – in fact I know he would say because he's said it to us – that at Forest the only job he was given having taken over mid-season was to avoid relegation which he did (just), and the three KPIs he was given for the next season were all being fulfilled at the time he was sacked. Not a lot of chance of building anything, gradually or otherwise, like that and given how he's done for us with time, and what's happened at Forest before and since him, perhaps sacking another manager, and signing a whole load more players for somebody else, because you had a dodgy run of games and bad result at Reading, wasn't the shrewdest move. There have been points in 2019/20 and 2020/21 that we could easily have sacked him but are now very glad we didn't.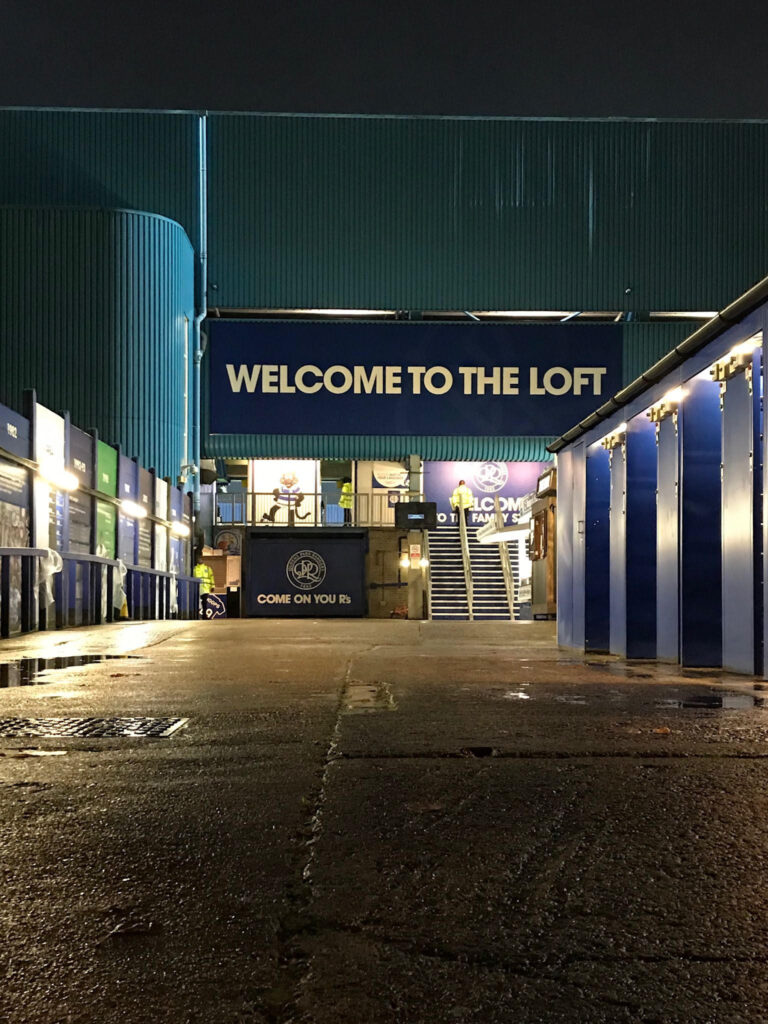 The good… He took over Steve McClaren's hapless bunch, that had won only three games in the entire second half of the 2018/19 season, did a summer of 16 out and 16 in that included losing his three most
sellable assets (Luke Freeman, Mass Luongo, Darnell Furlong) and having to cut the wage bill. We spent £50k on Scottish goalkeeper Liam Kelly, and that was it. With that he improved the style of football, the results, the league position, and helped finish Ebere Eze off into a £20m player. Last season started badly, again after losing a lot of talent from the team (Eze, Hugill, Wells, Manning, osayi-Samuel), but we came on really strong after some January recruitment and only Watford and Norwich won more games than us after Christmas. Again, higher league position, more wins, better defence, more away wins. Everything moving in the right direction year on year, a top ten finish with a bottom five budget.
The bad… Some of the usual stuff you hear about Warburton teams. We're currently conceding way too many goals (fourth worst record in the league) and he doesn't seem overly fussed about it, or willing to do too much to fix it, as long as we're scoring, which currently we have for 28 consecutive matches. There's the usual Twitter chat when we get caught on the counter attack in the last minute trying to win a game and end up losing (Bristol City, Peterborough) that he's "taken us as far as he can" and that having spent three years moulding a team in this style and with this manager we should rip it up for Chris Wilder, who would absolutely love to come and manage us and would fit seamlessly into this squad of players according to the luminaries of QPR Twitter.
I think you can probably tell where I land in this debate.
2. You are currently wedged nicely in the upper part of the table after a decent start. What would represent a good season for QPR?
This season, for the first time in many years, there is expectation at QPR. As I've said, we've built very nicely over the last three years, and that follows an extensive period of house cleaning post Hughes/Joorabchian and Redknapp where we had to get the wage bill down from £80m p/a to it's current level at £18m p/a without blowing up Sunderland style. Last season's improvement was sparked by the January arrival of Charlie Austin, Stefan Johansen, Sam Field and Jordy De Wijs on loan and having secured all of them permanently in the summer there is genuine hope and expectation that we might have a bit of a dig at it this year.
Remember that while we've been taking our medicine several other clubs – Sheff Wed, Blackburn, Birmingham, your good friends up the road – have been spending mad money trying to get promotions that never materialised and are now going to have to go through the same period of pain we endured, just as we're coming out of it. There was a feeling that this would be quite a good year for QPR to have a bit of a gig, safe in the knowledge that with people like Rob Dickie, Ilias Chair and Chris Willock in the squad we've now got sellable assets that can cover the moderate gamble with a sale next summer.
At the moment we're seventh, one of a clutch of teams on 21 points. We've lost away to the top three (unlucky at Bournemouth, crap at West Brom, outclassed at Fulham). We got beaten in a freaky game at home to Bristol City where Daniel Bentley played like Lev Yashin. And then we were bloody dreadful at Peterborough last week. The loans haven't quite lived up to the hype of last season now they're permanent, we haven't been able to put our first choice 11 out once this season, nor have we really turned in a full 90 minute performance yet – so to be seventh despite all that could bode well, or harbinger doom. The team seems to have a bit of a ceiling round about where we are now – might make the six, or just miss out, but unlikely to be good enough to go up.
Personally I'm enjoying watching this team play in this way, it's attacking and attractive to watch, it plays to win games rather than time waste and shithouse, it's got some excellent young prospects that have come up through youth ranks and shrewd recruitment at a club that used to fall over itself to make multi-millionaires of wankers like Joey Barton and Jose Bosingwa. As long as we keep steadily improving, keep reinvesting the sales money as shrewdly as we have done so far, keep this style of football, I'm just delighted to be back in the ground watching a competitive and attractive team. I like Warburton's principals, integrity and style of football.
Keep in mind at all times, our budget is barely top half in this league. There are teams spending far more doing far worse. I'm concerned that some idea that it's top six or bust, that anything other than the play-offs this season is somehow a monumental failure, has permeated elements of the support and will poison the season if and when bad results or tricky periods come along. We've watched some monumental drek at QPR down the years, paid fortunes to some of life's genuine scumbags, sold our souls many times over, and now we have this lovely little team playing like this. Just enjoy.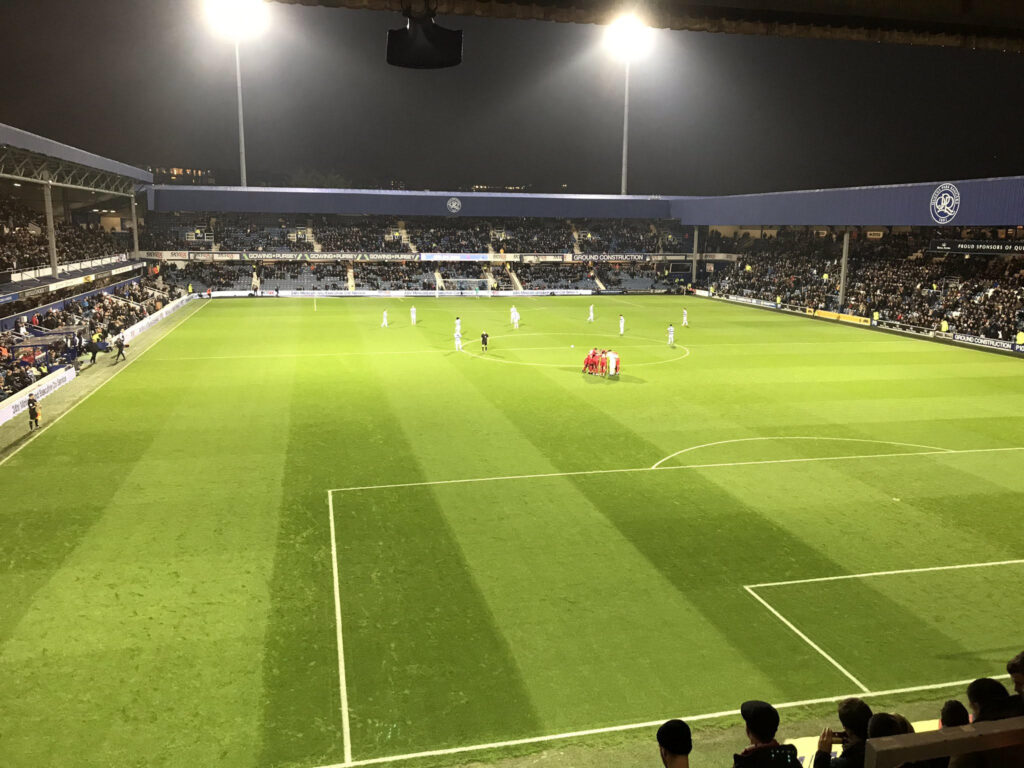 3. Where are you at currently with your ground move? It's always a good away trip down to you but I'm often wondering if the next time will be our last…
We'll be at Loftus Road as long as I'm alive. It's taken us the best part of a decade to get a training ground development off the ground, which is far less controversial idea than a big new stadium, and in a much easier part of the city to build in. We'd like to develop the Linford Christie Stadium, which is a drecrepit athletics facility half a mile north of the ground where the Thames Valley Harriers run. This is currently a Hammersmith and Fulham Council facility and it's a crumbling dump. The idea is we build a stadium on it, stick a new athletics facility next door, council no longer have the liability, everybody wins. Problem is, it's on the edge of Wormwood Scrubs, which is metropolitan open land with an act of parliament in its name. The only access to it currently is through a prison, a hospital, or a pony sanctuary.
It's a complicated site that would knock Brighton's battle to move to Falmer into a cocked hat. We'll be at Loftus Road for the forseeable, and personally I'd like to see the apparent managed decline of the old place replaced with some significant upgrades and repair work – we're not moving, not for ages, get used to it, work more with what we have.
4. This game has been moved to a Friday night for television, causing some issues for travelling Forest supporters with work and trains home. What's your view on the regular rescheduling of games which appear to have little regard for fans?
Don't. Even. Start. QPR's next eight games are on Sky. We have a Monday night at Derby, a Monday night at Sheffield, a Sunday breakfast against Stoke. We have one Saturday home 15.00 kick off in nearly four months. There are rumblings about our Christmas games being shifted around as well. I wrote this a few years ago, and it's even more apt now:
https://www.fansnetwork.co.uk/football/queensparkrangers/news/44427/an-open-letter-to-our-sky-overlords-%e2%80%93-column
Every business in Shepherd's Bush that relies on the football is being shafted, at a time they can afford it the least. Every football fan who may have lost jobs, income, during the pandemic and is now trying to scrimp and save to go to games is being left holding worthless train tickets. Parents trying to get their kids into it are left with months between Saturday home games they can take them to. I think it's disgusting how quickly "football without fans is nothing" has been allowed to drain back away into London to Sheffield on a Monday night at a month's notice is acceptable.
Obviously, the Championship needs a television deal. Clearly without the money Sky provide the whole structure of the league collapses immediately – as we saw when ITV Digital went bust. But I think, post pandemic, they should be going out of their way to be the fans' friend. Make empathtic picks and make them way further in advance than you do currently. Sheff Utd v Forest, March 5, I know, you know, everybody knows, they're probably going to want that – move it now, just tell us. Why are Middlesbrough being asked to do Cardiff away for a 12.30 Saturday kick off, when you've got Blackpool v Preston kicking off at 15.00 that day? Our division is basically just padding and filler to put around their Premier League games – and just wait until they put the Christmas games out and we're being asked to go here there and everywhere at weird and wonderful times purely so they can cockblock the Amazon Premier League picks.
We're in an abusive relationship. We're addicted to their money, but they treat us like shit, with utter contempt. I sympathise with your plight this Friday, we've got it all to come and more. It's not right, not right at all.
5. Despite the shift to the Friday there should still be a healthy following in the away end. Where would you advise Forest fans head around the ground for a drink before?
In Shepherd's Bush they now put the away fans in the Sindercombe Social (not good), or the Belushis (like a fucking demilitarised zone). My advice – it's one of the greatest cities in the world, every third building is a pub, go somewhere else. Pick somewhere you haven't been before, go and explore.
We've been locked in our homes for 18 months. Enjoy yourselves. Don't sit in the bloody Sindercombe. Failing that, get off the train, go to Mabel's Tavern, tell them we said hello, get the Hammersmith and City line over later on. Don't sit in Belushis or The Central Bar I beg of you.
6. Any advice on parking for those braving the London Friday traffic?
Pick a tube line, park at the end of that.
7. Finally – give us your predictions on where QPR and Forest will finish this season.
I said QPR will finish fifth, I'm starting to think we'll come up short of that, as long as we improve on last season, we're still moving forwards and I'm still enjoying watching the team, I'll be happy.
Forest… every year is your year, every manager is The New Cloughie, every small problem can be solved with another half dozen signings, every big problem can be solved with another managerial sacking, more backroom execs than we've got midfielders. Lather, rinse, repeat. I predict you'll sign seven more players in January.
Thanks to Clive for his excellent responses – he clearly think we're gonna win the league! See everyone on Friday, if not at the Garden Bar then in the away end. You Reds.