FOREST AWAY: QPR, Saturday 27th April
Here it is, the final away game of the season. There have been some stand out away games on the field this season with an impressive victory at Middlesbrough and an enthralling game at Villa Park. However, there have also been some quite poor showings from Forest this season, both Rotherham and Sheffield Wednesday did not provide great viewing. Despite the ups and the downs, one thing that has remained stable is the amount of top days out that have been had; from the bus to both Reading and Preston, the nightclub last Friday in Sheffield and I'll throw in the Garden Bar at QPR (Because we all know it'll be great). It's been fantastic to see that despite what happens on the pitch, we still manage to find ways to enjoy our travels with Forest, and in big numbers.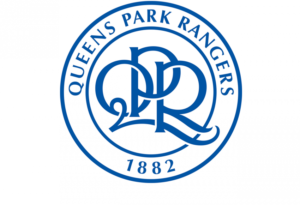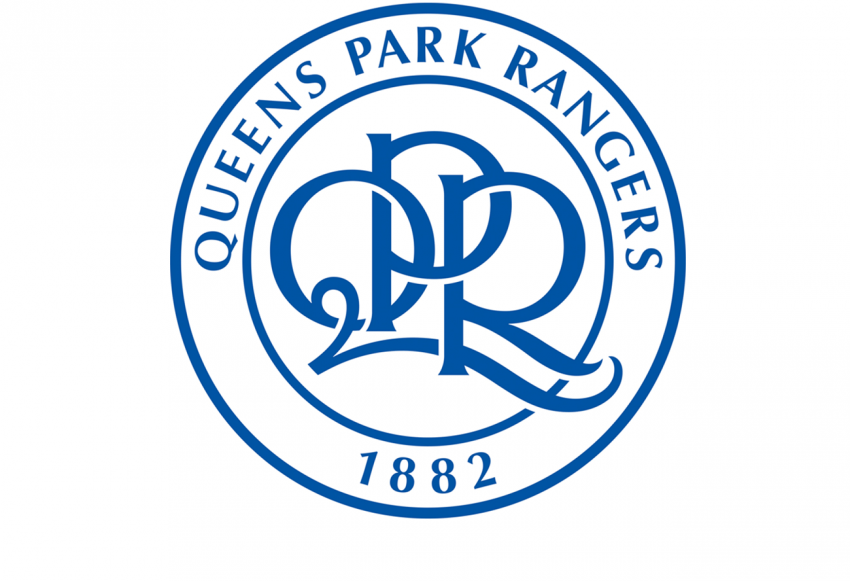 Back in December QPR managed to secure their first victory at The City Ground at their 35thattempt, Forest were lying in 7th, 3 points outside the play-offs after that game. We have a rather indifferent record when we visit Loftus Road, in our last five trips we have won 2, lost 2 and drawn 1. Our last visit saw us leave with 3 points having won 5-2 on what was a bitterly cold day in February. It would be nice to see more of the same on Saturday, and add another victory to that torrid away record.
I'm not going to go into what could have been this season or discuss managerial changes, these have obviously affected our performances on the pitch. Having said that, I think it's important that we finish as strong as possible, for so long this season we have been in the top half of the table, and to see us in the bottom half after Fridays fixtures was frustrating to say the least. I know on recent performances we perhaps don't deserve it (excluding Monday), but we all know our squad is worth at least a top half finish.
Finally, as some of you may have seen, we will be meeting at the Garden Bar (W10 6SZ). They are kindly welcoming us and
London Trickies back. We are really looking forward to this one and would love it if you could join us, it would be great to carry on with the fantastic pre-matches that we've had this season. If you've got any flags please feel free to bring them along and hang them up. As mentioned on twitter, unfortunately the two lines that serve Latimer Road station are closed on Saturday. This does make things a little more difficult, but nonetheless we will still be there. If you do fancy it you can take a bus, taxi or a 15-minute walk from Shepherds Bush (couple of mins in a cab from here). From the Garden Bar, it will then be a 20-minute walk to the ground, probably leave there around 2:00 – 2:15.
Travel
Train: The direct train from Nottingham to St Pancras is the quickest route, however it works out at about £70 without the day travel card for the tubes. There are two trains running an hour after 8am. There is the alternative, slightly slower, but cheaper route via Grantham / Peterborough available. Working out at about £55 for a return journey but breaking this into two separate legs and taking advantage of the Group Saver options brings the cost down considerably.
A fair few of us are on the 07:45 from Nottingham. We arrive in Peterborough shortly be 9am and depart from there at 09:04, arriving into London Kings Cross at 10:16.
By getting in a group of 3 or 4 and on the basis you travel together you can get two separate group savers on each leg, this brings the price down to around £27 as long as you select the 'off peak' services. We'd advise on your Peterborough – London leg to include for the Travelcard option as this works out cheaper than buying a tube ticket or using your debit / Oyster card to swipe through. Adding this bring the total (and full) cost to approx. £34. The journey is a little longer than going direct and you do need to change trains at Peterborough but its significantly less money.
We are returning on the 19:46 from Kings Cross, again via Peterborough.
It appears you can buy the Group Saver from Peterborough to London online (via Trainline) but the first leg from Nottingham offer may need to be purchased at the station ticket office.
Car: QPR advise on their website that there is little, if any parking available around the ground on a match-day. They strongly encourage those visiting to use public transport. One way to avoid the parking issue would be to park up at Stanmore, Edgware or Cannons Park which will cost a few pounds, from there you can then get a tube into central London.
Tube: The closest tube station to Loftus Road as advised by QPR is White City, which is on the central line and is only a five-minute walk away. Alternatively, Wood Lane Station is about a 7-minute walk and lies on the Hammersmith & City line.
Pubs: As mentioned above we will be at the Garden Bar on Saturday, hopefully we see a few of you there. I
f not there are a number of options to be had. Being in London, you are nevergoing to be short on options for drinking, it just depends on how far away from the ground you want to be. Close by, is Shepherd's Bush and there are a number of bars/pubs to drink in there, I'm not sure how strict they are on away fans though. Belushi's Sports Bar (W12 8PH) just opposite Shepherds Bush tube station welcomes away fans and offers both Sky and BT Sports.

Q&A with QPR fan and Guardian journalist, Chris King.
Prior to the season opener, what were your hoped for the season?
QPR fans knew it would be a tough season with the financial constraints, so I don't think hopes were particularly high. We mainly wanted to see the development of some of our young players and hoped to comfortably avoid a relegation battle.
After we last played, you were only one point behind us and 4 off the play-offs. Its fair to say since, we both haven't had the best of times, but what's happened at QPR?
The dropoff in results and performances since the new year has been staggering; according to the form table, only Bolton Wanderers, whose players and staff have not been paid, have collected fewer points in the Championship in the past 20 games. It's hard to explain, but put simply, in a few games the players have just not appeared to be trying, as in the damaging home defeats to Rotherham and Bolton.
QPR have avoided relegation, what are your hopes for next season and what do you think needs to be done to make that happen?
Firstly, we need to make the right managerial appointment. I think it is unlikely John Eustace will be given the job permanently but the choice must be made by Les Ferdinand, the director of football, not the owner, Tony Fernandes. Secondly, QPR will have a moderate rebuilding job as our best player, Luke Freeman, is certain to leave, and several others are out of contract. We have good young players, but no money, so it's a big ask to generate a competitive team for 2019-20.
Who do you see causing Forest the most problems on Saturday?
Freeman is our creative outlet and has managed to shine even in our darkest moments this season. He can create a goal out of anything and is always a threat. But it really depends which QPR turns up: we put three goals past in-form Swansea City in 20 minutes the other week, with spectacular performances all over the pitch, then dismally lost 2-1 to Blackburn Rovers a few days later.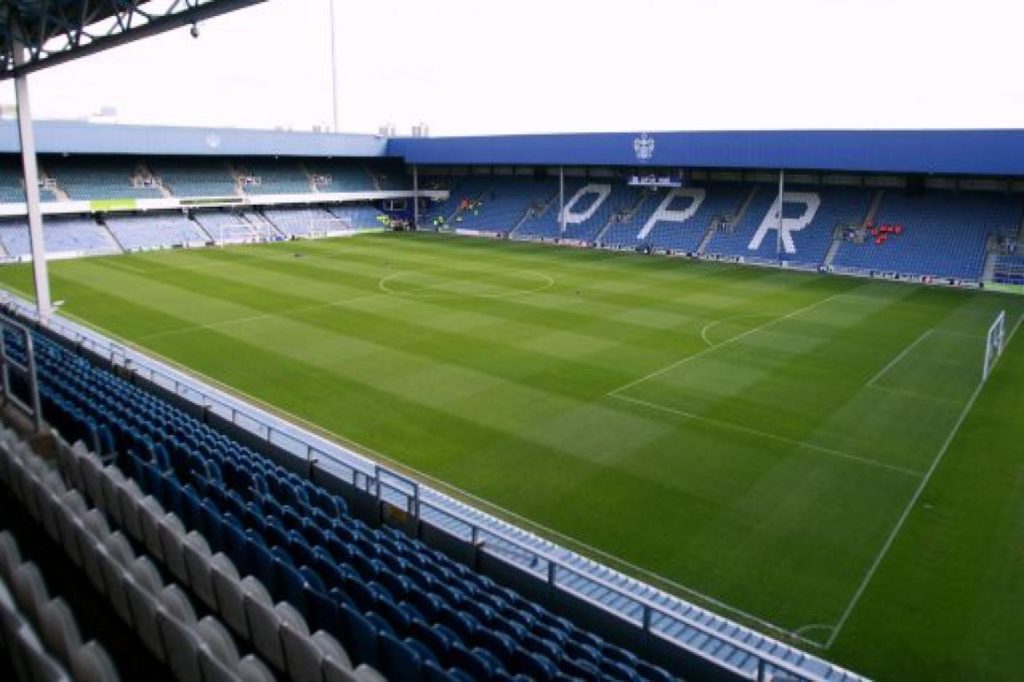 Do QPR have any fan led campaigns to improve the atmosphere, if so, how are they working?
There are regular fans' forums at which issues such as the atmosphere are raised, but as a season ticket holder for many years, the real problem with the atmosphere at Loftus Road, which used to be electric, has been the steady increase in prices over the past decade and fans becoming jaded by often dull, uninspiring football. Loftus Road can still generate a great atmosphere, but they're becoming ever rarer these days.
How have attendances been at Loftus Road this season? And has anything been done to increase them?
Attendances have been fairly poor for what seems like a while, again I would imagine the cost of tickets has something to do with this. Sky moving games to Friday nights doesn't help, but sometimes I would imagine people look at how we are playing and just think they can't be bothered to go.
From the outside looking in, how would you say Forest have fared this season? I appreciate you may not have taken a keen interest.
I must admit, I haven't taken a huge interest in Nottingham Forest's performances this season, but it seems you've finished more or less where I would have expected. Perhaps a playoff push will be on the cards next season. To be honest, I was just delighted we finally beat you at the City Ground.
Any pubs you would recommend to travelling Forest fans on Saturday?
My knowledge of away fan pubs in Shepherd's Bush is poor, I'm afraid, but there are a few decent places around Shepherd's Bush Green, which is a short walk to the ground. I can't vouch for whether they let away supporters in though.
Finally, how do you see the game going?
Now we're safe from relegation, there is a small chance the pressure will be lifted and we might put on a show. But far more likely is more of the same poor home form, so I'd go for 2-1 Forest.
Thank you to Chris for taking time out to answers those questions.
Hopefully see some of you Saturday.
Come on you reds!
Ben