FOREST AWAY: QPR, Wednesday 27th November
We've been really unlucky with our London away games this season. Charlton was midweek, Fulham was derailed by engineering works over the August bank holiday, QPR is a Wednesday and Millwall next week has been shifted to a Friday. The one remaining London fixture at Brentford is very likely to end up as a night game too with it being scheduled on FA Cup 4th Round weekend. But its great to see another big following descending on West London to back the Reds.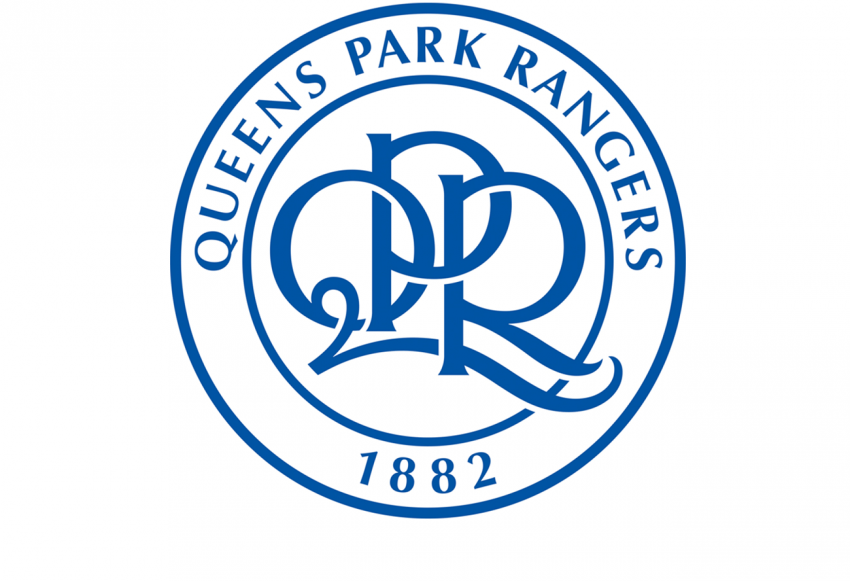 Loftus Road (or the Kiyan Prince Foundation Stadium) as it is now officially known is another of the old grounds with what appears to be a limited future. But while many, ourselves included, have lauded the likes of Griffin Park and Kenilworth Road a visit to QPR doesn't hold quite the same appeal.
The KPF Stadium just always seems like hard work. Despite a relatively decent record there in the last few years and being the location of a true miracle where Chris O'Grady turned into Lionel Messi for 90 mins, it isn't much good when you are one of the unlucky souls allocated a seat behind a TV box.
In fairness I'm just being a tad cynical but being asked to pay £33+ to guarantee a half decent view and having stewards eager to prevent anyone moving seats isn't very fan oriented. I also can't help having some resentment as it was here where relegation to League One was confirmed back in 2005. A truly horrible day.
What I do like about the stadium formerly known as Loftus Road is that there is nowhere else in this country quite like it. It's a fully enclosed almost symmetrical box where fans are virtually looking down on the pitch. It's also the only place we visit where we are greeted every season by a bloke dressed in a sombrero and poncho shaking maracas in our direction.
TRAVEL
This is a bit of a mammoth trek for a midweek game and those of us Nottingham based probably won't be arriving home until the early hours of Thursday. The ground is right in the middle of a densely populated suburban area and is best reached by the underground at either White City or Shepherds Bush, both of which are a 15min + walk.
A quick look at trains down brings up all sorts of bad news in terms of cost, times and bus replacements. It would appear that you'll need to get a bus replacement from East Midlands Parkway for the final leg into Nottingham on the way back. The only realistic train to get home leaves from St Pancras shortly after 11pm.
For those, like us, driving down then a better option to trying to navigate your way in towards the ground and finding somewhere to park may be to find an underground station on the outskirts and leave your car there.
PUBS
Like with Saturday's visit to Bristol, it's a pain to try and get a drink in the area immediately surrounding the ground. Official advice is to use Belushi's right across from Shepherd's Bush station although I've never actually been in. Close to there are numerous other places, especially around Shepherd's Bush Green which is an immediate right when coming out of the station. When we were down this
way for the game in February 2018 we found most pubs around there had a strict home fans only policy but it might be a tad easier for a Wednesday night fixture.
We have previously met up en masse at the Garden Bar which is right next to Latimer Road underground station. A really decent pub albeit the main draw is the huge outside area which might not be too appealing in late November. It's only one stop up on the tube line.
After the game last season we ended up at The Bull near the Westfield Shopping Centre. I gather some of the London Trickies are setting up camp here again. It's around a 15/20 minute walk to the stadium from there.
Due to the tight concourse, a beer in the ground close to kick-off is akin to trying to have a pint on the platform at Oxford Circus at 5pm. Not a pleasant experience although I recall it's a bit more spacious for those in the lower tier.
Q&A with QPR fan Clive @LoftForWords
1. I've kept an eye on QPR this season considering that you have Mark Warburton as manager. The result as Fulham aside last Friday things appear to be going well. What's your view on thing so far?
We're having our first sticky patch of the season at the moment – five without a win. The team has been dogged in recent seasons by its propensity to embark on long losing runs from which there seems no escape. Ian Holloway lost six in a row on three different occasions in his 18 months in charge, and Steve McClaren had us up around the play-offs at Christmas last year only to go on a ridiculous run of one win in 17 which cost him his job. We only won three games in the whole second half of last season. So we need to snap this latest run soon, hopefully against you guys or at Derby on Saturday because these things have a real habit of festering at QPR and you can already see, hear and feel the anxiety starting to creep in again.
Overall, things have gone very well relative to expectations in the summer. We got rid of 20 players from last season's squad either released, sold for profit or loaned out. We brought 16 in the other way on a very tight budget – the team at Fulham on Friday was five free transfers, three youth team graduates and three loans. That's a very difficult turn around to attempt in one transfer window and we were many people's tip for a big struggle this season.
There was zero optimism around the place. When you consider all that, to be in the top half at this point is more than anybody could really have hoped for and we need to keep that in mind when we have these difficult spells. Some of the football has been excellent to watch, we've scored a lot of goals and registered some exciting victories, we've won four away games already (five in the whole of last season, three in the whole of the season before) so there's lots to be positive about.
The defence is a mess, we have issues in the centre of midfield, the goalkeepers are both struggling and we tend to lose whenever we play anybody in the top half of the table but given what many expected we're doing well.
2. I think most Forest fans would agree that Warburton was unfortunate to lose his job with us. But the usual criticisms were no Plan B and perhaps a lack of cutting edge. He also enjoyed the phrase 'fine margins'. Any of this sound familiar?
Yeah this 'plan B' stuff seems to follow him around more than any other manager on the circuit. Does Tony Pulis get this? I don't see him varying his approach much. In some ways he's shown a lot of flexibility. He's broken away from his favoured 4-2-3-1 to accommodate two up front so we can get Wells and Hugill in the team together, and to go to a back three. Toni Leistner, who he seemed ready to shift in the summer, has been able to win his place back in the team.
Several players who were first choice at the start of the season, or you sense Warburton would have thought were going to be in his best 11, have lost their places to others in better form. So there hasn't been much evidence of stubbornness or inflexibility there. That said, we are struggling a little bit with his favoured play out from the back style. Neither goalkeeper looks comfortable with it, we lack a central midfielder who can receive it in tight, dangerous areas and distribute it, and since Yoann Barbet got injured the centre backs have looked ropey trying to play. We've conceded at least two goals in each of our last eight games and he doesn't seem to have many ideas on how to stop that.
3. What's the aim this season for QPR and what's a realistic final position?
As I said earlier I think a lot of fans feared the worst in the summer and would just have been happy to survive this season. Funny though isn't it, the social media miseries who insist they would "snap your hand off for 20th" in the summer are the first to get aggy when the actual process of grinding through a Championship season in 20th starts to lay itself out before them.
We had a good run of performances and results against some poor teams in August and September and climbed to fourth which raised expectations a bit and I just hope that as we now fall back to our natural position, which I think is somewhere just below halfway with this team, we don't do our usual thing of panicking and making rash decisions.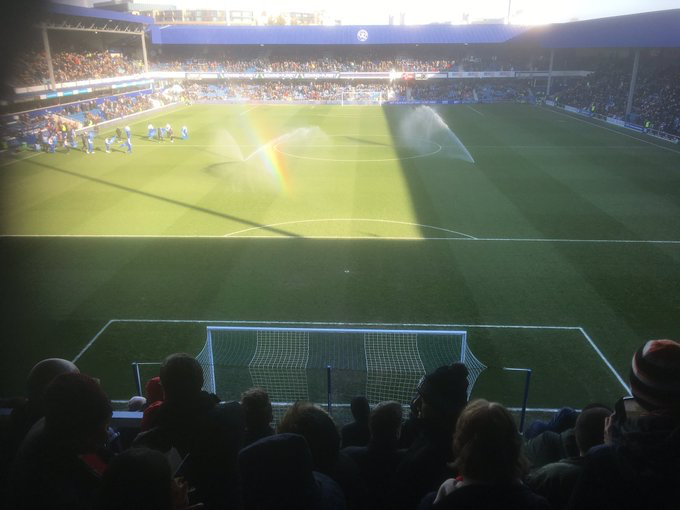 4. There has been bits in the media about a new stadium in planning. What's the latest on this? 
The club would very much like to build a new 28,000-30,000 stadium on a dilapidated athletics track called the Linford Christie Stadium, which is less than a mile north of Loftus Road on the other side of the White City Estate. This could be a massive win for the whole area. The council has neither the money nor the inclination to maintain the LInford Christie as it is, and it's falling into a dishevelled, unloved mess as a result. We could take that expense and burden away from them and build a brand new athletics facility for the Thames Valley Harriers adjacent to the stadium. We have an incredible Community Trust at our club, run by Andy Evans, which has done all manner of stuff for the local area, older people, disadvantaged kids, Grenfell, we have a down's syndrome team… and all of that could increase if we had proper facilities to host it in. You could build a load of affordable housing on the site left behind at Loftus Road. You could have a load of cafes and facilities at the new ground for visitors to the adjacent Wormwood Scrubs Park. There are loads of possibilities with a bit of vision. The council recently did a public consultation and 80% of respondents were in favour.
But it's a complicated site, on the edge of metropolitan green space, protected by its own act of parliament. There's an active "friends of" group at the Scrubs who basically seem to have written us off as a bunch of beer swilling, riot inciting, noisy, messy football hooligans and adopted an attitude of "anything but a football club". Sadly the local council don't seem very far behind them on that, and have been pretty frosty so far. They've even suggested building a 40,000 concert and events venue without a football club involved, which seems like the kind of thinking that lumbered our city with a giant athletics stadium we didn't need and had to turn into that horrendous thing West Ham play in at great expense as an afterthought.
Could be a massive win for everybody, if they get their heads out of their arses. Don't expect that any time soon.
5. Loftus Road is compact and the view isn't always great but is a very unique ground. Will it be missed?
I absolutely love Loftus Road, and the way things are going I can't see us moving out of it any time soon. I know football is tribal and everybody loves their club regardless but I go to these away games and I traipse through these grim retail parks and I see people queuing to get a pint in a plastic glass at The Harvester which is the only pub within ten miles, or waiting for a table in Frankie and Bennies so they can have a shit microwaved lasagne, before going and sitting in a ground that looks just like everybody else's surrounded by thousands of empty seats and I just think no, not for me Clive. Am I talking about Coventry? Or Derby? Or Southampton? Or Stoke? Or Leicester? Or Middlesbrough? Or Bolton? And, really, in all honesty, apart from the colour of the seats, how the fuck do you know the difference?
I fully understand all the logical and logistical reasons we can't stay where we are. We have an excellent CEO who is doing his best to drag us out of the shit we dug ourselves into during the Hughes and Redknapp days of excess and he paints a stark picture of where we are, even having halved our wage bill and halved it again. Loftus Road is expensive to maintain and generates next to no non-matchday income. We rent two training grounds for the firsts and the youths in the most expensive part of the country to buy and lease property. The club loses money hand over fist and requires a hand out from the owner every year. We're just squeaking under the FFP limits and are having to sell our best players every summer just to do that. We need a new stadium, I get it.

But football has willingly given up so many things that made it great in this country, and clubs happily moving themselves into identikit, soulless bowls in the middle of buttfuck nowhere is a big part of that. If we are to move, we absolutely have to get the design of the stadium right. This is done well in other countries, but appallingly in the UK where it seems to all be about sight lines and hospitality and One Direction concerts and let's build the stand half a mile away from the pitch. Yeh Loftus Road is cramped, yeh there can be restricted views, yeh it's expensive… but if you'd rather park under the M6, drink in a Novotel, trudge for half an hour through a load of industrial units and spread yourself out in the Ricoh Arena then be my guest – but you're wrong.
6. It's not easy as an away fan to get a drink around the ground. Any suggestions?
I could tell you, couple of other clubs have figured it out, but then I'd have to queue to get to the bar.
7. We normally ask at this point about parking but that's likely to be hard work i'm guessing with where Loftus Road is. Any suggestions? Perhaps a tube stop to park at and head in from?
They can be quite militant with the parking enforcement round ours so watch yourselves. There is street parking to the west of the ground towards Acton, and again in between the Uxbridge Road and Goldhawk Road, just make sure you read the signs on what restrictions are in place.
8. Jack Robinson will probably line up at left back for us. Much missed or good riddance? 
I quite liked him, but he was signed from Liverpool during the Redknapp years so was on a small fortune which gave us no choice but to release him when his contract came up.
9. Finally – how do you think this one will end up?
Well we'll struggle to win if we keep conceding two a game. I'll go for 2-2. I'd probably take that.