FOREST AWAY: Reading, Saturday 11th January 2020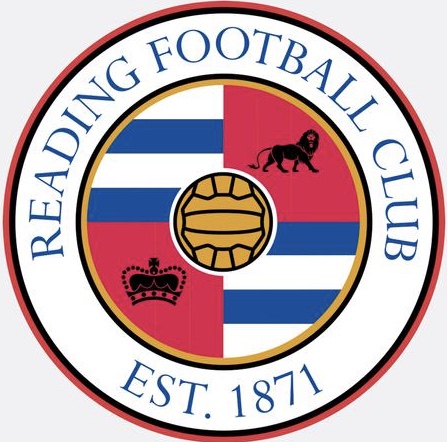 Almost a year to the date, I sat down to write the away guide for last season's trip to Reading, and for me, there is one very important change this season. We haven't sacked our manager. There is a certain element of predictability as we head into the festive period; with Montanier, Warburton and Karanka all relieved of their duties at the club around Christmas time, the script almost looks written for any Forest manager. 3 wins on the bounce (in the league) has Lamouchi steering away from his predecessor's bad luck. I hope Lamouchi has broken the trend of recent years for Forest managers, and long may it continue as we head into a transfer window without any managerial change for the first time in 3 seasons.
January is crucial in our push to solidify our place in the play-offs (or, dare I say it, top 2?). It's well known what we need to bring in to improve the squad for the remainder of the season and some of the names we have been linked with will certainly improve the quality of the squad. As well as bringing in new talent, I think it is important that we move those along who aren't featuring at the City Ground to free up some space and wages. Some of the summer signings haven't worked out as first thought, with it looking very likely that Muric and Mir will head back to their parent clubs in the window.
Our last visit the Madejski wasn't the greatest. Danny Fox ran the length of the pitch to get a needless second yellow after what can only be a described as a 'questionable' challenge from Daryl Murphy. Following that, the Minister of Defence lunged in and got himself a straight red. Finally, Jack Robinson provided a calm finish… in his own net. All this whilst Mr Marinakis watched on from the stands. It's safe to say Simon Ireland's 5-day reign in charge won't be one to go down in the history books. Although, the 'he's only here for a week' song was certainly a highlight.
Travel
Train: Much like last season the trains look both expensive and slow. The 09:06 from Nottingham via Derby seems the most straightforward and cheapest, arriving at 12:07. Trains both before and after require you to go via St Pancras, with a tube to Paddington needed before heading back out to Reading. Upon arrival in Reading you will need to take the F1 shuttle which leaves from Reading station south west interchange, access to this is available from the station forecourt. These run regularly pre and post-match and are nice and cheap. The town / station is over two miles from the stadium.
Car: Straightforward route down to the Madejski via either the M1 or M40. Reading advise that the best parking for away fans is Shinfield Park (RG2 9FW), parking here is free with a shuttle available to the stadium costing £4 an adult and £2 per child for a return journey. There are also a 'limited' number of spaces available at the stadium in the family parking area, for use of families with children under the age of 8, costing £10.
The local industrial estate across from the stadium also has some paid parking ran by the individual business units but, be warned, it can take a while to get going again after the game. There is some street parking about a 10-minute walk to the ground around Spencer Road (RG2 8TP) and the assorted streets off it. Space usually gets taken up pretty quickly but it's free and it offers a better get away after. Also close by is the Deep Blue Sea chippy which is definitely worth a try.
Pubs
Given that we were on the bus last year and will be again this year, information on pubs is from a while back. There's the Three Guineas by the station, the World Turned Upside Down (20-25min walk) and The Swan (15-20min walk) which are all options. The Swan is definitely our recommended place to go if driving in and sticking close to the ground. If you are using the pub beforehand the landlady didn't have any issues with us leaving the car there for the game but please do check first and keep in mind this was a couple of seasons back so things might have changed. You'll also have a cross a couple of very busy roads to reach the stadium. Reading fan Ed mentions a few placers further down in the Q&A.
Q&A with Reading fan and co-founder of fan group Club 1871, Ed.
I've got to ask the question, given there were a lot of angry/disappointed Reading fans on social media. What did you make of the reverse fixture being called off? Had you already left for the game? If so, did you carry on the day out or turn around and go home?
I personally couldn't make the game unfortunately but I know some of the guys decided to go to the Walsall game instead and other Reading fans also went to nearby games to tick off a new ground.
There was an obvious disappointment all around as a lot of fans didn't think the pitch was that bad, especially considering as some nearby lower league football games were still on.
This mixed with Bowen getting 4 points in his first 2 games heading into Forest, there was a sense of optimism that we could get a result. Who knows though, it could have been a blessing in disguise.
As a fan, what were your hopes for this season at Reading? Was this play-off push expected after your performances last season?
I don't think anyone would have expected a play-off push this season considering we lost key players last season (who were all on loan).
There was more hope for mid-table this season, consolidate and then push on next season but we'd love to be proved wrong!
Who should Forest fans be watching out for on Saturday?
It's a toss up between John Swift and Ovie Ejaria. The correct answer is Swifty, he is currently the highest average rated player in the Championship this season so far and the lad is different gravy! Without him, we look a completely different team. He is so key to Reading performing well.
Some Reading fans will say Ovie Ejaria, all with good reason. the ball is glued to his feet and he will create something from nothing but Swifty edges it for me!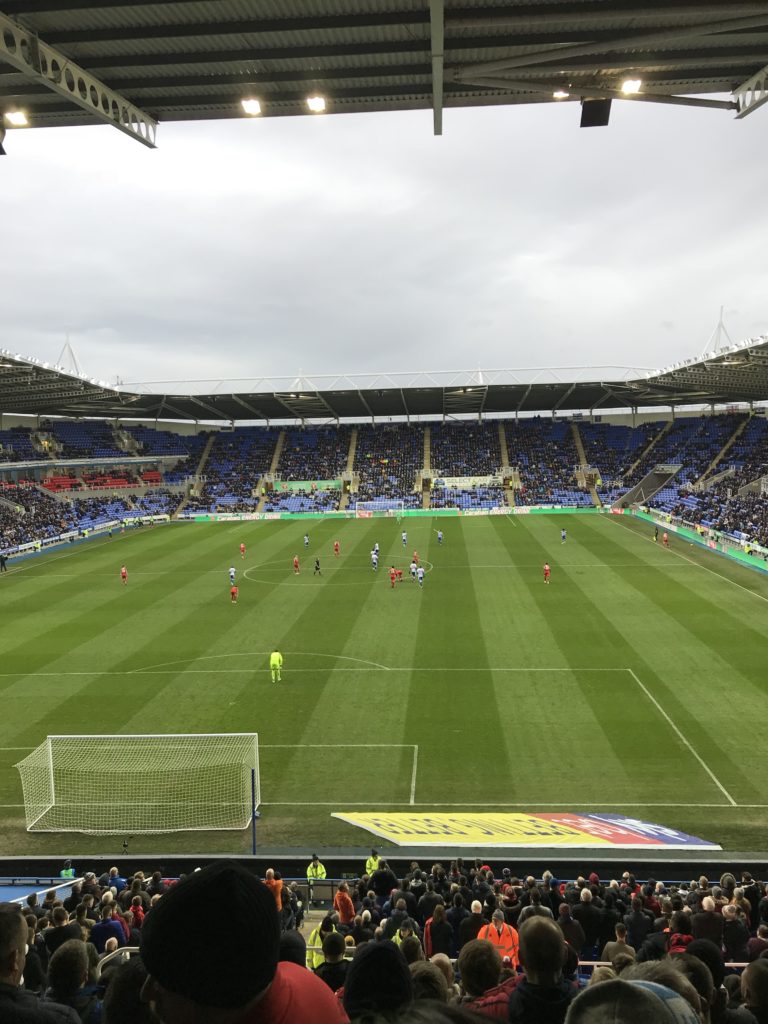 How did Club 1871 come about? And how far have you come since you first started?
We attended focus groups at the club, where the subject of home atmosphere kept coming up. Me and some of the guys there were sick of having a quiet stadium and knew something needed to get done, so there and then we decided to do something about it. The club were and still are incredibly supportive with the initiative to this day.
The club allowed us to take half of the South Stand for about 50 of us for our first game. We thought the surprise factor of the crowd not knowing what was happening would work in a favour, get people talking and would want to get involved.
The first game was a good laugh. It was towards the end of the season and we ended the season with about 200-250 people in there with us. The start of the next season we started with about 200 but we averaged about 150 and it was hard to entice fans when you have such little numbers. A lot of fans thought it was embarrassing, we got abuse chucked at us consistently but we knew if they just tried it – they will enjoy it.
Lo and behold, Heineken wanted to help us achieve our aim so provided 2 free pints for fans who entered the South Stand. 800 fans later standing and chanting together in a 6 pointer vs Wigan with a late equaliser and then last minute winner – the place went mental! Since then its kicked on massively and most recently we've seen 1k+ fans in Club 1871 for an FA Cup 3rd round match vs Blackpool – which isn't the most exciting tie but something we could never envision in the early days.
I've noticed the use of flags during the game, something that would be ideal for us at Forest. Surely that adds to the atmosphere? What troubles did you face to get to this stage?
It most definitely adds to the atmosphere! There's nothing like it when you've just scored, you've got a chant going and people are using the flags. It looks great.
It was a struggle to get the flags at first and looked a bit pathetic when we were using them with 200 in the stand. However, the head steward at Reading at the time didn't like the idea of using flag poles as she said fans would use them as weapons. After much persuasion, we managed to agree on using plastic poles. Though, we do have the problem of poles being snapped easily and flags becoming dirty when fans put them on the floor.
Now that the transfer window is open, where do Reading need to strengthen? Or is it more important to keep hold of certain players?
It's a difficult one as you look at each player in our squad and you wouldn't say there is a lot that needs to particularly strengthen. Obviously more healthy competition is a welcome.
John Swift will gain some interest for sure and I described his importance earlier and I feel it will be most important to keep hold of him.
Any recommendations for a pre-match drink for Forest fans on Saturday?
Three Guineas is normally the go-to pub for away fans which is right outside the train station. I do think opposition fans aren't doing an away day at Reading properly when they come down and say it's just a retail park and there is nothing to do.
If you just go to the stadium 3 hours before kick off, I'd agree there is not much to do (though our fan zone has grown in popularity). But if you go to town, there is a large strip of pub, bars and restaurants right near the station which away fans can utilise.
Last time we visited the Madejski we lost 2-0 after removing our previous manager, what is the score going to be this time?
Going to be a tough game with both teams on a good spell. I think it'll be a 1-1 draw.
Thanks to Ed for answering those questions!
Come on you Reds!
Ben Wright