FOREST AWAY: Sheffield United, Friday 4th March – Fan Guide
Spring has sprung. And with it, a play-off race that has already shown signs of being a tantalising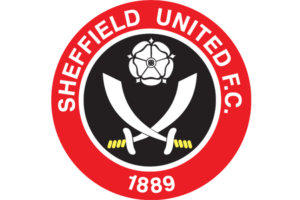 contest begins to shift into its endgame. Several weeks remain of the 2021/22 season, but it is now when tension starts to ramp up and an extra flash of excitement begins to emerge.
A visit to Bramall Lane offers yet another test of credentials. It's a ground that evokes strong memories for some of us; the 2003 play-off tie was a cruel blow to my young heart. If someone had told me that night it would be the closest we would get to promotion for the next two decades it would have been crushing.
But here we are all these years later, still sniffing around at the door hoping it just might swing open for us one of these days.
TRAVEL
Trains: Regular away followers and readers of this guide will be very aware that train travel has been almost impossible just lately. Thankfully, despite the switch to Friday night, there are good options to and from Sheffield for the travelling Reds.
There are generally two direct trains to Sheffield ever hour through Friday afternoon and into early evening. These are 17 minutes past the hour and 45 minutes past the hour although a few are 47 minutes past. A typical duration is 50-55 minutes.
For the return leg, the 22:05 may prove difficult to get back for but note this appears to be the last service back direct to Langley Mill on the Northern Rail trains. The first train after that back to Nottingham is the 22:38 which calls at Chesterfield, Alfreton, Ilkeston and Nottingham. There is also a 23:38 service, again direct, but only calling at Chesterfield and arriving back into Nottingham at 00:48.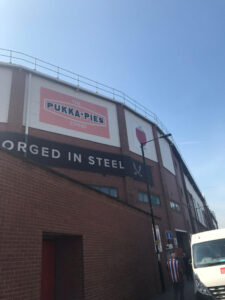 We have been in dialogue with the Forest Dedicated Officer, PC Simon Travell, perhaps better known as @NottPolFootball on Twitter, and following feedback to the train operators there is expected to be a doubling of carriages for these two final services to four from the usual two. It is hoped this will prove sufficient to get everyone on comfortably.
A standard off-peak day return from Nottingham to Sheffield is £15.70. If you are travelling there and back on East Midlands Trains, however, enquire at the ticket kiosk whether group savers are still available, this would save a third off travel for groups of 3 or 4 that are travelling together for the full return journey.
Road: Not a particularly easy ground to get in and out from, especially with the close proximity to the city. Plus, from experience, traffic on a Friday afternoon can be slow up the M1. There is a lack of street parking, that's not to say it doesn't exist, but it might only be readily available away from the ground / city centre. There are a couple of multi-storey car parks on the edge of town which may offer one reliable option.
If you find yourself needing to drive but don't like the idea of getting too close to Bramall Lane then one option is to park at Meadowhall's dedicated train station (believe it's free to park) and jump on regular trains from there to Sheffield. It's usually less than a ten-minute journey and only costs £3.60 return. There are regular trains back there afterwards, perhaps a little less busy than the main trains back to Nottingham too.
PUBS
Where to begin?
Sheffield it a fantastic city. It's a shame that we won't get our Saturday up there this season but, if you are fortunate enough to get out of work / school / college early then hopefully you can still have ample time to savour what is always a good away day.
The Howard was always the de facto away pub, welcoming travelling fans straight off the train, with it sat fairly directly opposite the main entrance at Sheffield Station (up past the water feature wall). The Globe and The Graduate also serve away pubs and are the official recommendations on where to head for visiting fans. Do consider though a quick right turn directly out the station and pay at least a quick visit to the Sheffield Tap.

Any of these venues around the station can, if time allows, be the launchpad for a hell of a crawl deep into Sheffield. But keep in mind that heading up into Sheffield is away from Bramall Lane, to reach the ground you'd head left out of the station and it's around a 15-20 minute walk. I'm not for one second imagining anyone would be able to take in all of these pubs and bars but to give you some options from many, many years of Sheffield away days:
The Globe – one of the aforementioned away pubs; a stones throw from the Howard on the left. Usually another regular haunt for away fans.
Crucible Area – Continuing up from the Globe, cross the main road and head up the steps. At the top on your left you'll see The Graduate. This is the third of the away pubs. A regular stop of ours down the years and, in my opinion, the best of the three. For those after some advice on a pub to set to camp in before the game then this one is probably the best bet. Just a short hop from here is the Head of Steam. This is on the square which houses the Winter Gardens and the Crucible. Never been in this one without it being rammed but always good. Next door to the Head of Steam (at its rear entrance) there is an old style pub selling local brews called Brown Bear. Small but something a bit different.
Division Street area – The Frog & Parrot is a personal favourite, I'm not really sure why. Just a decent pub. A bit further up this one, a good 10 mins or so from the station. Across the road from here is a place called Gatsby which is a small but good place with a small beer garden if the weather is okay. And a little further up the road is BrewDog.
West Street area – absolutely loads of options on here. There is a Bierkeller and various other places I can't remember the names of. Best keep in mind that you are a fair way away from the ground up this way so allow plenty of time to make your way back down the hill towards Bramall Lane.
Q&A with Hal of the Sheff United Way Podcast and You Tube channel
1. I'd be interested to hear your thoughts on how you and Sheffield United fans view this fixture. There's a bit of history there, probably stretching back to that bonkers 2003 play-off semi final, and there has been some tension and bad blood that has existed at times.
Clearly both sides have their bigger rivals but is Forest a game with a bit of extra spice or just another game these days?
I was talking to a Nottingham based Blade on Saturday about this, he told me Forest fans dislike United but I can't say I've ever been even remotely concerned with what Forest are doing until it comes to playing them.
I've never sung a song about Forest and we just remember 2003 as a great night when we triumphed in the play-offs but ultimately it mattered not as we lost the big one at the Millennium Stadium.
The history between the two clubs goes back to before I was born and there's the miners' strike which my Father has explained to me and he's not overly fond of Nottingham, but personally I've always found it to be a great away day with a lovely ground.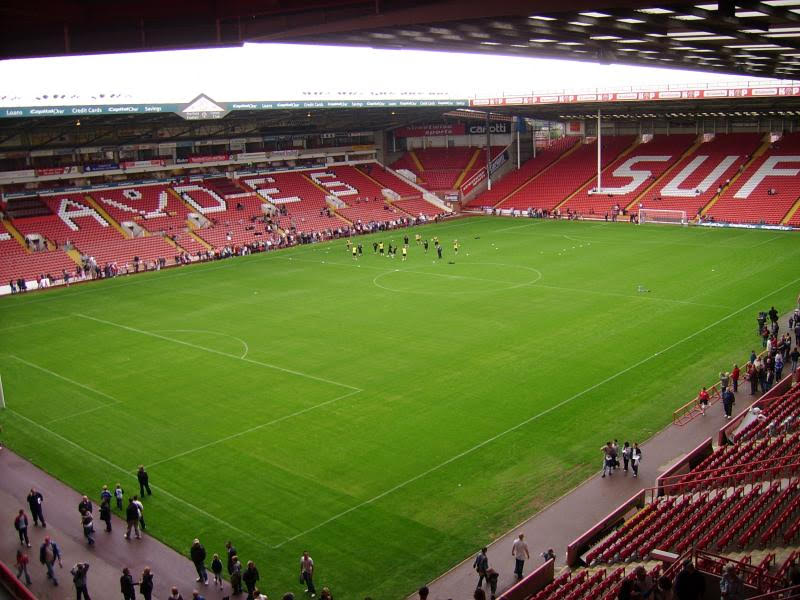 2. From our point of view, there was some real disappointment that this was moved to a Friday night for TV. A Saturday in Sheffield is always an away day we look forward to. For context we're currently in the middle of a run of daft kick-off times dictated by Sky Sports.
What do you make of fans constantly having to bend around fixture changes?
We are also in a daft run of fixtures being moved; I'm based in Buckinghamshire so Saturday 3pm kick offs are all I can really do as I finish work at 6pm weekdays!
I now can't attend this game and I'm absolutely gutted, believe me, a lot of Blades hate these changes but I guess if I was in Sheffield then there is something special about Bramall Lane under the lights.
On our YouTube channel we ran a poll at the start of the season to see if our subscribers wanted us to do watchalongs for every televised game, we assumed this would be maybe 6 matches in the season, it's been loads and of course that is another reason that precludes us from attending.
It's been a nightmare. I hate missing games; it literally gives me anxiety! We will need to review this watchalong malarkey next season!
3. Ben Osborn was a player that divided fans somewhat when he was at Forest. Have Sheffield United fans taken to him?
He divides Blades fans opinions too. Personally, I think he's a brilliant footballer with far more technical ability than the average punter gives him credit for. He's not just a player with extremely high work rate, he's a tremendously talented and versatile asset.
I would like to see him involved in the first team more when he returns to full fitness, this Forest match may come too soon for him, time will tell.
4. There's a little bit of symmetry between our respective campaigns so far. New managers have transformed our season's from struggle to play-off challenges. The return of Paul Heckingbottom appears to have been a smart move – what's the chances of him getting you back up at the first attempt?
For financial reasons we really need to get back up asap. Although for enjoyment reasons I don't think too many of us would be devastated if we stay in the Championship another season.
Paul was my first choice after Wilder left, I've gone on record after his caretaker role saying he was my man for the job. I feel the board were perhaps concerned about supporter backlash if they gave him the job full time in the summer, so went for the expensive option of our first permanent foreign manager in Slavisa Jokanovic, a man with a proven track record. On paper it looked a good appointment. In reality it never worked.
I decided to back him wholeheartedly once he had the job, as what's the point if I didn't? But I wasn't sad to see him go and I'm glad Paul Heckingbottom got the gig in the end, even if it was the most expensive way of doing it!
I think we'll probably just sneak in the playoffs but without our injury crisis we could have made top 2.
5. There will be a sold-out away following from Nottingham on Friday. For those coming up in the car, do you have any suggestions on handily placed parking?
No idea! I park somewhere new every game and it's always a gamble. Good luck, Sheffield isn't an easy place to park.
6. It's been a theme of recent Q&A's to ask about this season's trend of Championship club's facing financial ruin and / or possible FFP punishments. First of all, what's your opinion on how some clubs find themselves in these predicaments and what is the current situation at Sheffield United? I recall some concerns with your ownership in fairly recent times.
It's a new world of football fandom now, having to be involved in club finances as well as the on-the-field matters. I'm not a 'numbers guy' so I can't talk with any real authority, but I believe, as I said earlier, that from the huge sums we paid during our time in the top flight, we must get back up soon.
I'm concerned we have speculated to accumulate and perhaps used some guaranteed money before receiving it. Had we stayed up then this isn't really a problem but, as we've seen, bringing players for fees seems to be a problem now we are in the Championship and the general feeling seems to be that we don't have a lot of spare cash, this concerns fans.
We need to ship out the deadwood (and we have a fair bit) then we might be able to right the financial ship.
7. To finish – choose one of the following scenarios:
A) Sheffield United remain in the Championship for at least the next two seasons but Wednesday fail to get back up this season and go down to League Two next season.
OR
B) Sheffield United are promoted this season but Wednesday will earn back-to-back promotions to make it back to the Premier League in 2023.
B. I don't care about any other club.
Thanks to Hal for his insight.
Before we finish, we just wanted to draw your attention to the wonderful efforts of a Forest fan, Rob Jones, who is walking to Bramall Lane on Friday to raise money for Nottingham University Hospitals Charity and the Nottingham Forest Community Trust. Please show Rob some support and help share his efforts; if you can please drop him a few quid to help him reach his target. A link to his Just Giving page is here:
Rob Jones is fundraising for Nottingham University Hospitals Charity (justgiving.com)
Best of luck Rob and we will see him and the rest of you up in Sheffield on Friday. You Reds.
Matt