FOREST AWAY: Southampton, Wednesday 4th January – Fan Guide
Things continue to tick and collapse and annoy and excite. We still aren't sure what we are, we still aren't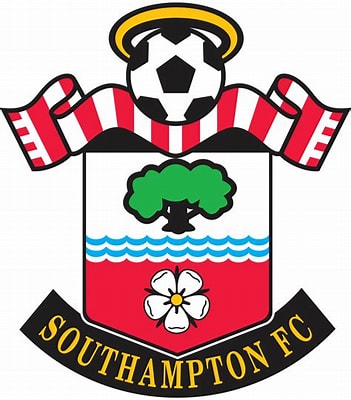 sure if we are building something that resembles progress, but it feels like we might be. We need United to be the outlier, we can't keep going away from home and lacking the belief we can do something. Because that's what it often feels like.
Chelsea felt like a stride forward. We were excellent in the second half but throughout the game we bothered them.  Players are starting to look like they belong and want to grasp their chance. It should have been another big win but we'll content ourselves with a point because there was enough positives to take, including a first comeback from a goal down.
Southampton is all kinds of huge, not because it will necessarily define the season but because it could start to further shape what we are, who we are and where on earth we are headed. And because a Premier League away win is well overdue. Let's hope we can finally get it.
TRAVEL
TRAINS: Back to Nottingham? From Southampton? Wednesday night? Get outta here.
When this game was first pencilled in on the whiteboard from moving from the bank holiday was there even a brief hint of concern that fans, two working days into the new year, were being unnecessarily fucked around by sending them to the south coast? The answer is of course not. For Premier League away fans, it's a bad week. Newcastle at Arsenal, Brighton at Everton, Bournemouth at Manchester United, West Ham and Chelsea at Manchester City. All nicely spread through the week, rather than focussed on the bank holiday, for maximum ratings and for the benefit of those who don't get off their sofa instead of those who do.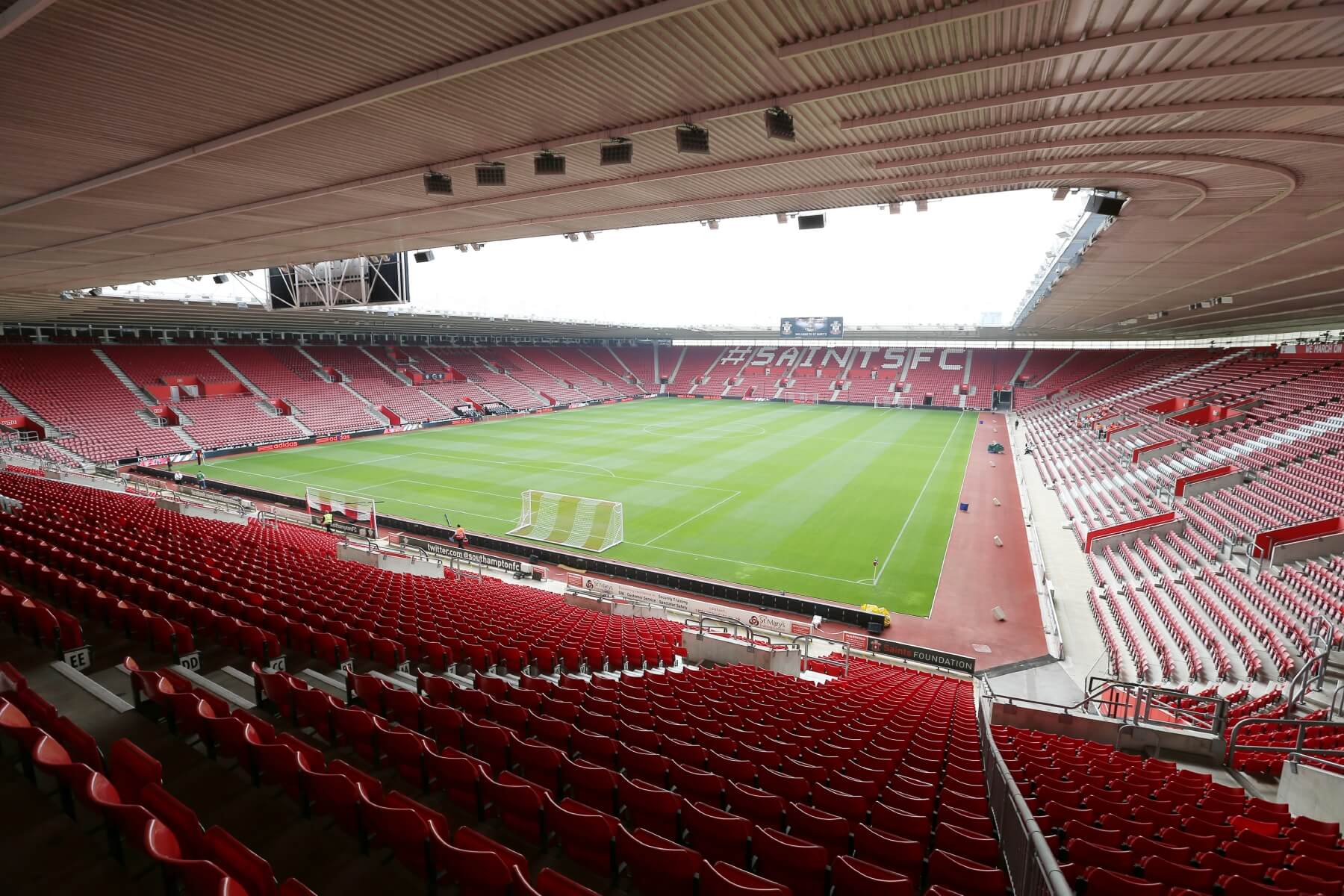 ROAD: The logical route from Nottingham would, in my opinion, be to take the M1 to Northampton and then use the A43 via Silverstone which turns into the A34 just north of Oxford and will take you most of the way to Southampton. The M3 will take you in. With St Mary's nestled down towards the coast, it'll likely be a slow meander through the city towards the stadium.
Regarding parking, I've been trying to remember where we parked on our last visit in 2011, one of the few games under Steve McClaren. Incidentally one of our goalscorers that day, Matt Derbyshire, was in the away end at Old Trafford last week. It's been suggested by a few away fans to St Mary's to try and avoid getting close to the stadium. With that in mind, it could be worth parking on the other side of the River Itchen (Keep this in mind for the Yates song when we get a corner!) and walking over the toll bridge from somewhere around Woolston Station. I don't know this area so can't vouch for how well it will work, but it possibly a better option than braving the city centre / stadium area. To reach this area, it looks best to come off the bottom of the M3 into the M27 at Jct 5 or 6. The enclosed map shows the Woolston area towards the bottom right and St Mary's top centre.
See Question 5 below in our Q&A for a couple of city centre suggestions from our Southampton fan.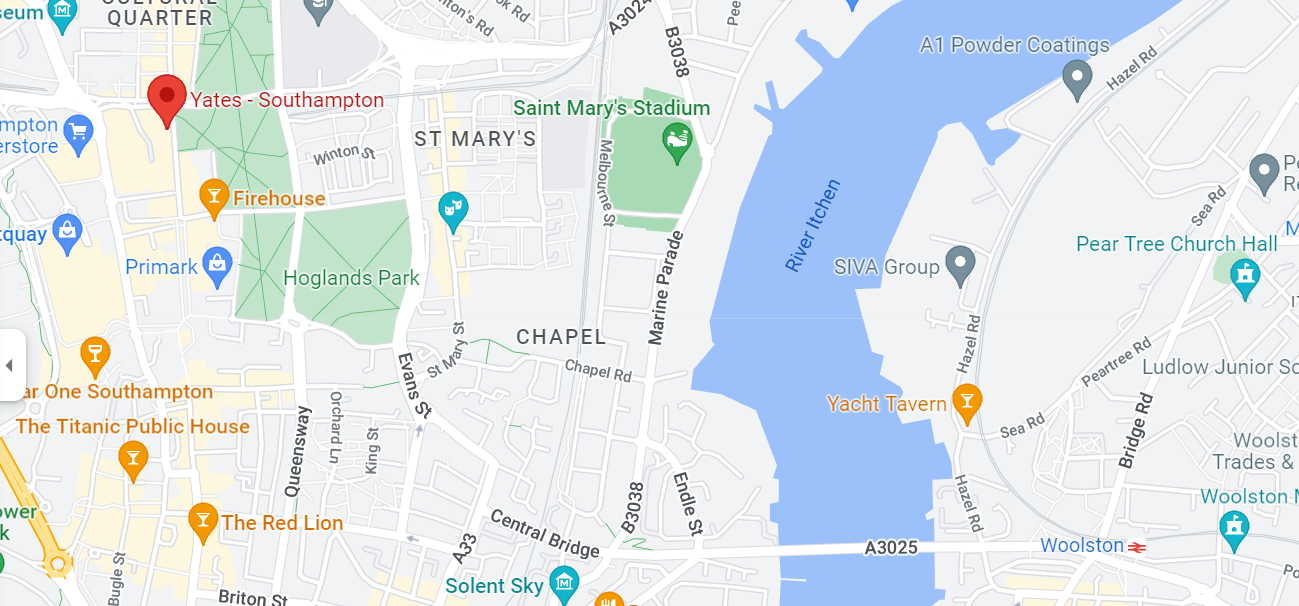 PUBS
Yates is the main away pub although I don't believe this is exclusively for away supporters. It's on town on Above Bar Street, about 10-15 mins from the stadium and is the best placed to head if looking to congregate with fellow Forest fans. The above map shows Yates in the top left.
There is plenty about across the city centre, however, and as our Saints fan suggests below you should be okay in most places in the city if well behaved. See below for some more suggestions for a drink before the game that will welcome Forest fans.
Q&A with Ben Stanfield of the Total Saints Podcast
As we creep into 2023, this fixture has the hallmarks of an important game. Are Southampton in trouble this season or are you confident things will come good?
Yes, we're in trouble. A lot of trouble!
I've followed Saints for 35 years now and, while we've had many relegation battles during that time, our lack of quality (note: doesn't include Matt Le Tissier!) was often overcome by a team who stayed up through hard work and togetherness.
This 2022/23 side have almost zero confidence, a lack of leadership, minimal quality at both ends of the pitch, a manager who is just starting his journey in the Premier League and a very unsettled fan base. Not a great recipe for survival!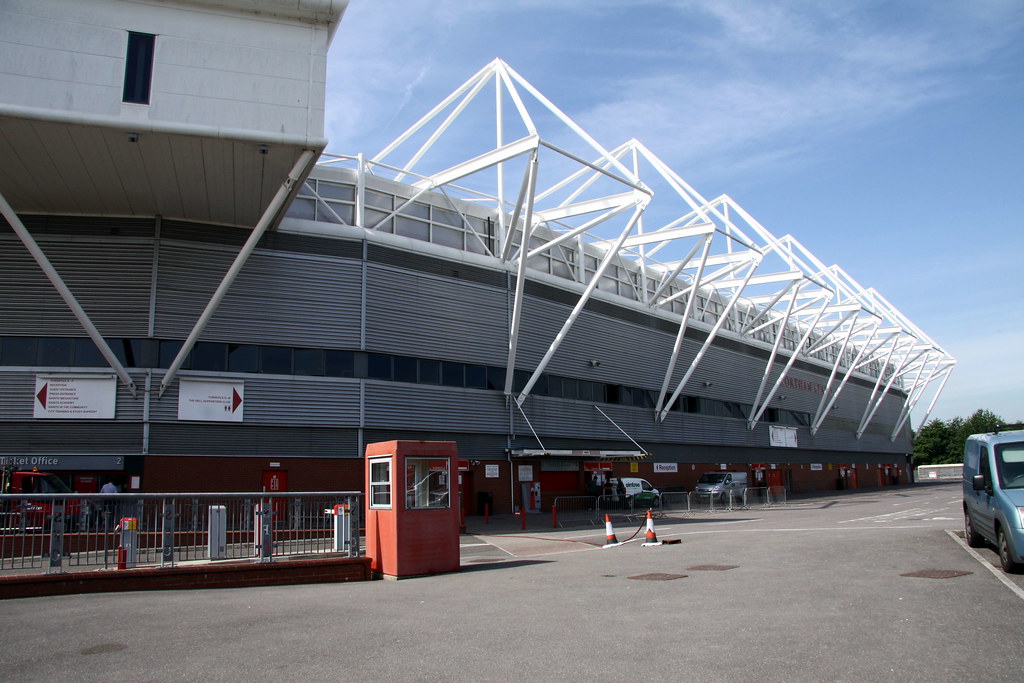 It doesn't feel like we have played you in ages, ten years ago I think, which would have been your promotion season. I'd say a lot of clubs, including Forest, will have looked at Saints as good example of how not to just survive but compete in the Premier League. While it's a difficult season for you, can you briefly sum up what's been behind your success over the last decade and are you still well placed whatever happens this season?
I suppose the main success was down to our ability to continually recruit managers (Pochettino, Koeman, Hasenhuttl etc.) and players (Sadio Mane, Virgil van Dijk, Danny Ings etc.) who were within our price range, had solid experience and also offered real quality.
When certain individuals left the club – for example, Adam Lallana – we bought in heavily-scouted replacements who could fill the void immediately. This enabled the team to continue moving forward with minimal disruption.
Recently, that model has changed to instead focus on young players at the 'big 6'. By offering them Premier League game time, and a chance to develop as a professional footballer, we've started to attract the likes of Tino Livramento, Romeo Lavia, Samuel Edozie and Gavin Bazunu to St. Mary's.
If Saints do go down then there's always a chance your more senior players (i.e. James Ward-Prowse) will get picked off pretty swiftly, meaning these younger squad members suddenly become the heart and soul of the team. For that reason, the minutes they're getting now could be very valuable for our longer-term.
We had a bit of a run-in with your new manager last season when he was at Luton. We don't exactly see him as the devil incarnate but his pretty ruthless style of play and methods created some tension. How are you finding him?
I was very surprised to hear Saints linked with Nathan Jones in the first place and then even more surprised when we appointed him as manager!
The performances/results haven't improved since he arrived (which is as much on the players as it is him!), however I think it's a little naïve to judge after such a small number of games.
He clearly needs time to adapt to life as a Premier League manager but, as the old adage goes, time is a luxury in football management. Jones has to start delivering points as soon as possible, whether they come in good, bad or ugly style.
This game should have been played on Bank Holiday Monday at 3pm but was, much to our frustration, shifted to a Wednesday night for Amazon. As long term Premier League residents, how have you found the disruption brought about by broadcasters?
It's certainly a double-edged sword for smaller clubs like Saints.
While it's a real pain having to wait for TV scheduling to be confirmed just a few weeks before a game(s) – which subsequently impacts the price/availability of any travel plans etc. – we also rely a lot on the income from those broadcasters.
Saints pride themselves on a sustainable business model, meaning the finances secured from TV deals play a significant part in how we operate.
We all know the Premier League is purely about money nowadays. Fans are a secondary thought at the best of times, leading to inconsiderate arrangements like this one.
Of course, we're now in for a very last night journey home so any suggestions on parking, particularly any spots that offer a quick getaway, would be most welcome.
Southampton isn't an easy city to get into and out of at the best of times and, given the stadium's location near the docks, a quick getaway is unlikely.
A lot of the parking near St. Mary's tends to be permit holders only, so one of the multi-storey's (Westquay Shopping Centre or Bedford Place) might be a better suggestion.
What about pubs? Any specific away places or any venues that will welcome Forest supporters?
 Most of the pubs in Southampton will welcome well-behaved away fans.
The Chapel Arms on Albert Road (c5 minute walk to away end), The Admiral Sir Lucius Curtis (Wetherspoons – c10 minute walk to away end) and/or Yates' (Above Bar – c10 minute walk to away end) are all very accommodating.
Given we both have rivals two divisions down, I'm interested to hear how your rivalry with Portsmouth has evolved after so long apart. Is the dislike as strong has ever or has has it slipped down in importance due to the lack of meetings?
There is still a passionate rivalry between Pompey and ourselves but, as you rightly say, sadly games have been few and far between over the last decade (only one meeting in 2019 – which we won 4-0 down at Fratton Park in the Carabao Cup!).
While it's been very satisfying to see them wallow in the lower divisions for so long, hopefully we'll get a chance to play each other again soon.
I'm not sure many outside the local area truly appreciate just how much the South Coast derby matches mean to each club/city. There remains an intense hatred.
Finally – predict your bottom 3 at the end of the season.
Based on current form, we're definitely going to be one of them! I think Bournemouth might struggle to stay up under Gary O'Neil and, whilst it could go right to the wire, I'm afraid I'm going with Forest as well (apologies to all your readers!).
Thanks to Ben for his insight. We'll see you all down there.
You Reds.
Matt