FOREST AWAY: Stoke, Saturday 2nd March 2019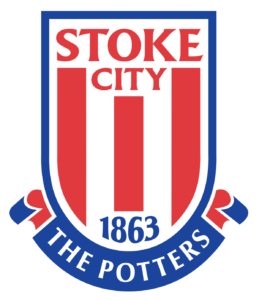 I'll level with you. The last time I was in the home of Stoke City it was a long time ago and I was royally hungover. Since a 0-0 draw there in 2004 our paths took rather different paths. My three visits (Forest's last three) have seen two draws and a loss from 2002-2004. It was the Brittania Stadium still back then, now it's the bet365 Stadium.
My hangover was brought on by a charity night I attended the previous evening with John McGovern and Kenny Burns at what I think was Cotgrave Miners Welfare. The charity auction got out of hand when someone made a comment about the organisers daughter and a boxing glove signed by Sugar Ray Leonard went flying through the air at the culprit. A great night but I paid for it the next day.
My memories are therefore understandably sketchy. I remember being served a burger outside which contained raw onions and I recall on at least one occasion the police rounding everyone up who had travelled on train and forcing us onto buses all the way back to Nottingham. While annoying it wasn't all bad considering that the train station is a fair old trek from the ground.
TRAVEL
RAIL: Travelling by train is slightly complicated because the route via a change at Derby involves a bus transfer from Blythe Bridge to Stoke-on-Trent. It's slightly quicker but probably still best to stay on the train and change at Tamworth. This will then connect you with a train to Stoke. Trains leave at 6 minutes past the hour and will take the best part of two hours including the change. The cost is a very reasonable £14.70 for a cheap day return.
Definitely worth bearing in mind is that Stoke-on-Trent station is a long way from the ground. Probably a couple of miles.
ROAD:  A stadium that many of us have passed frequently with it sitting right on the A50. It's therefore a quick journey from Nottingham although it's location does make parking up tricky (see below).
PUBS
Again, time has eroded away much memory to help here so best to rely on the comments below from our Stoke fan. There was a risk of trouble last time and the local police were keen to avoid Forest fans roaming around the centre of town, regardless of what our intentions were. A good few of us holed up in a Wetherspoons and jumped in a taxi straight to the game but there are probably better options.
Q&A with Anthony Bunn of the Stoke fanzine, Duck (duckstoke.co.uk)
1. It's been a long time since Stoke were last down at this level. For so long you were an established part of the Premier League and then it's gone. How are you faring back in the Championship?
Pretty dreadfully, to be honest. As I type this, we've won one game in thirteen and lie 17th. Ignore what many in the national media and social media have said, I know of very few Stoke fans who thought we'd finish top two this season – but we did expect to have a bit of fun and finish in the top six. We're miles away from that, and are currently looking a little nervously downwards rather than in the other direction.
It's been a terrible season so far.
2. There has already been some upheaval this season with some decent money spent and then Gary Rowett losing his job. Is the future looking brighter under Nathan Jones?
Results-wise, no. But hopefully we are looking at the bigger picture as a football club. There is a lot wrong within our first team – that's why we stank the Premier League out for our last two seasons in it and are now comfortably in the bottom half of The Championship.
He needs at least two transfer windows to sort this mess out, and I'm prepared to give him that. Rowett had £40m plus a number of international players at his disposal, and I still think he'd be in a job if he helped himself a bit more after matches and talking to the press.
3. Considering you are sat down in the lower half of the table what is the expectations for this season now? A late dash for the top six or a write-off with a view to the summer already?
See my answers above. I have more chance of coming home after the Forest game and finding Elle McPherson awaiting me on our settee in our living room, reading our latest issue, with a plate of cheese and sausage oatcakes and a pint of Plum Porter on the table in front of her than of us getting anywhere near the Play Offs.
So, er, no.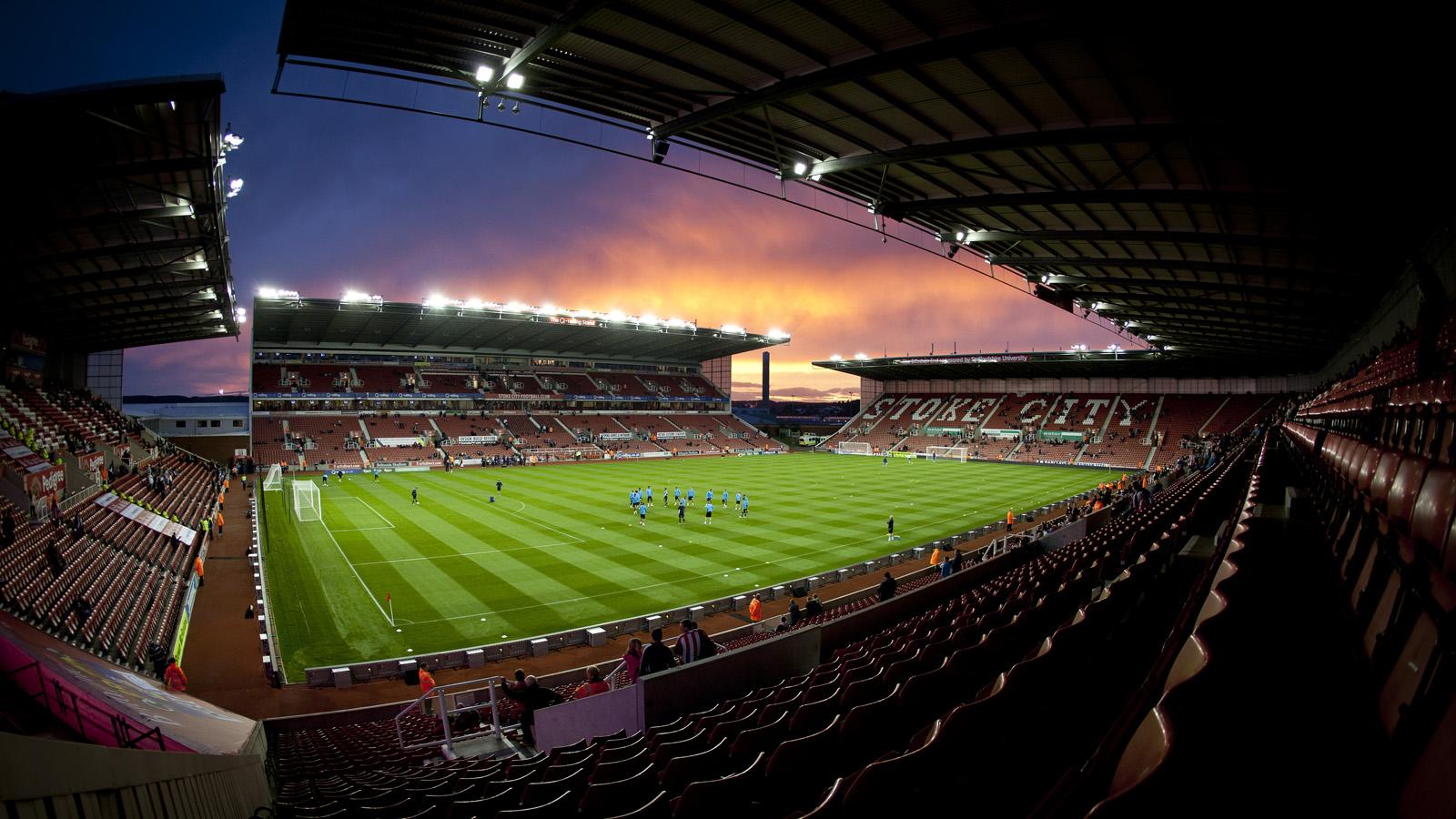 4, Our last visit to the Britannia was in September 2004 (a 0-0 draw) so it's a very distant memory. What's the away end like and what sort of crowd will you be expecting?
You'll get the best part of 3,000 tickets which is what I thought we'd get at your place to be honest.
As a home crowd, we've had the life sucked out of us over the last few years, and are now pretty passive during the game apart from having pops at those who represent us. On our day, like against Leeds, if the team gives us something to get behind then our ground is as loud and passionate as any. Doubt you'll see that on Saturday, though.
5. Forest have sold their allocation of 3,100 seats. Where do you recommend they head for a drink? Are there any options around the ground?
Bear in mind, when I recommend places to drink, it's for decent fans who won't act like whoppers when they step foot into S-O-T. Whilst there has been little trouble at Stoke for years and years, it's the same as anywhere else – act with respect and you get that back.
There are three main options around the ground: There's a Harvester as you come off the A50; The PowerLeague is by the Audi roundabout; and Hem Heath Cricket Club is above that. Stoke railway station has a brilliant new bar called Bod, which is ran by Titanic Brewery. It's small and lovely. In Stoke town centre The Glebe is an ace pub as is the White Star, but best checking with them about away fans first. They aren't places to go if you want a sing song.
If you're on the train, you'll be directed to The Terrace pub by the police, which is decent enough. From there, you get buses up to the ground and then back to the station afterwards. Other than that, maybe stop en route in a town like Uttoxeter or Stone and then park up at the ground. Our city centre is 3 miles or so from the ground.
6. From memory the ground is a long way from the town centre and the train station. Alternatively what's the best method of getting to the stadium? Is it walkable?
It is walkable from the station but it's a good 20 minutes along the canal – and that opens up another good option for a beer and something to eat. On the canal just below the bet365 Stadium are two barges: one serving filled oatcakes and the other some ales. On a nice day, it's a great place to stop for a while.
Duck and The Oatcake will be on sale on the day. Grab one. I'm selling Duck by the club shop.
7. Any advice on where to park?
Yes, as far away from the ground as you can – unless you want a long wait afterwards! If in the car, I'd be looking at side streets a mile from the ground and walking in. Heron Cross and the area behind Campbell Road have spaces but get filled quickly. It's not the most accessible ground – if I was an away fan, I'd train it in and go Bod for a beer and walk along the canal to the match.
8. Earlier this season we spoke with a Villa fan and we talked about how they, as a long established Premier League team, are at risk of getting trapped in this league. The same way Forest, Leeds, Sheffield Wednesday and Derby have done. Spending money and various managers haven't worked. While it's still very early for Stoke are there concerns that the same could happen?
Of course, we made a big loss last year, but we're okay as long as the Coates family stay involved with the club.  On the pitch we've seen that you need players hungry to play in the Premier League, not Premier League players who don't seem to be too hungry about playing in The Championship. Before the season, I couldn't name you many Norwich or Sheffield United players – more fool me. Hopefully, Nathan Jones uses his knowledge of the lower leagues to bring in young, athletic, hungry players. We are as slow and unphysical as it gets.
Anthony Bunn
Duck magazine