FOREST AWAY: Swansea, Saturday 11th December – Fan Guide
The last time the Reds participated in a Play-Off game on 16th May 2011, Swansea reigned victorious. And who could have predicted the subsequent decade of contrasting paths? 7 years of Premier league football, a season of Europa League football, two championships play-off campaigns; Rogers, Laudrup, Bradley, Clement, Potter, Cooper, to name a few. As for Forest – you know the drill.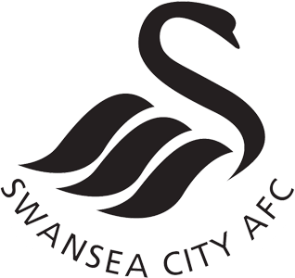 Forest head into the weekend boasting the third best away record in the league, looking to vindicate the improvement in performances under Cooper with a stab at Play-Off contention.
Swansea away is certainly not the first fixture to take an eye for when the fixtures are released – the several hour drive, plus the added mix of Covid variants, winter storms and Christmas anticipation will lead to a potential slightly depleted sets of Reds following the team to South Wales. At least it's not 4pm on a Sunday… Nonetheless, the congested middle of the Championship heaps the importance on, with a win potentially taking Forest up to 8th.
At a recent fans Q&A Cooper stated there was no 'Steve Cooper way'- but it certainly feels like Forest are gaining an affirmative stamp from the new gaffer. The centre backs being involved in play is refreshing and the wing backs being a prominent piece of the team feels long overdue.  Hopefully the January window will provide some needed attacking potency too.
Forest look a very solid outfit away from home under Cooper and no doubt will be going into this one looking to take the win. The away fans have been uniformly vocal as of late for Super Cooper, and 3 points  would certainly make the cold & dark journey home much sweeter.
Travel
Train: I severely doubt anyone reading this guide is pinning their hopes on Forza to sort out their train options for the day, however…. a 27 minute walk from the station is the easy part. The 08:07 from Nottingham arrives at 12:32, and the 19.26 return back to Nottingham arrives at 00:15 – for a modest £87.80, if anyone fancies making a day of it.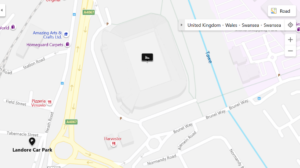 Car: The drive to Swansea is just over 3 hours, so a much better option than the train, however, Swansea offer no parking at the stadium on match day. The best bets seem to be the multiple Park and Ride/Walks. Felindre Park and Ride is located just off Junction 46 on the M4, at a cost of £10. Landore Park and Walk (SA1 2JT) is a 3 minute walk to the stadium and can be purchased on the day at £6 per vehicle. Both sites open 2 hours prior to kick off. There is also a small number of places for street parking, but only if you are willing to walk a distance to the stadium.
Pubs
Swansea has numerous pubs that welcome away supporters but the distance from the town centre to the ground causes a problem – it's at least a 20-25 minute walk. If you do get chance to sample the city centre then try Bank Statement (SA1 1EP), The Pumphouse (SA1 1TT) and Yates' (SA1 3PP).
Right outside the ground is a Harvester where some of us drank in on a previous visits, although spare extra time to get through the turnstile considering the Welsh Covid requirements (which now seem like they are becoming the UK requirements). Near the main entrance of the Harvester they have previously done a pop-up outside bar selling cans which was a fair bit quicker than queuing at the bar inside. Whether it still serves in the colder months we aren't sure.
There are not many other options we are aware of. The other pubs scattered around seem to be strictly home fans only but perhaps you might have some joy. But get working on your South Wales accent!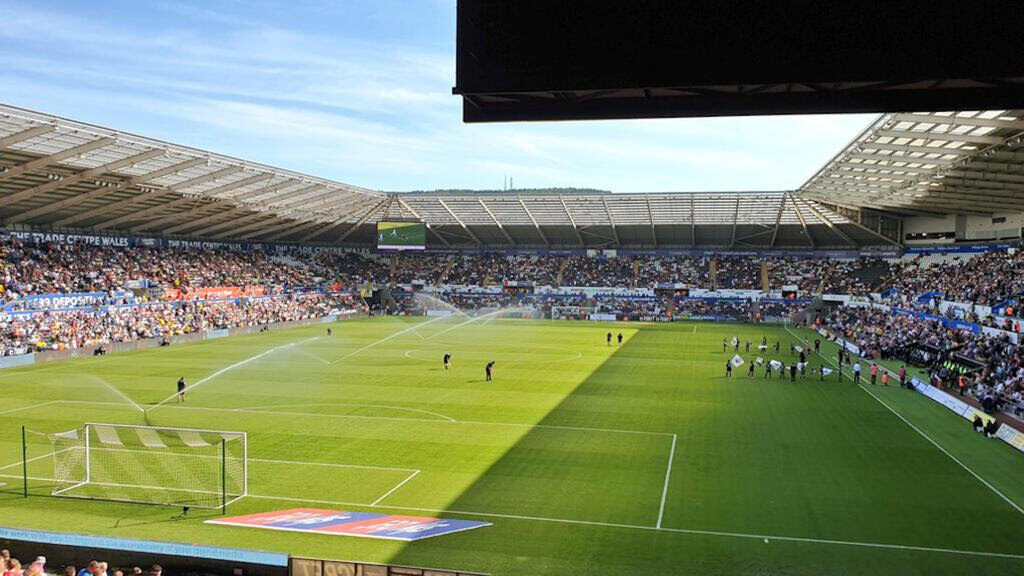 *Finally – remember that you will need to show proof of double vaccine or negative lateral flow test (only valid if taken 48 hours before the game) at the turnstile. It has been suggested that you don't turn up at the turnstile trying to access your app as the volume of people slows down the data. A way of doing it would be to save it in your wallet which means you can access it immediately.
Q&A with Swansea fan site Only Swans
1. Let's start with the obvious sub-plot to this fixture. Our manager was until fairly recently your manager. What's the story behind Steve Cooper's departure from Swansea?
Steve Cooper. It started off perfectly but ended very stale for him here, as it does for most managers. All in all, I think us fans and the club wanted a fresh start. Cooper as you have probably learnt by now is a results man and while this was all well and good at Swansea getting us to two playoffs
it was pointless because he didn't come out with the final goal… promotion back to the Premier League.
This was the right opportunity for both parties to part ways. Cooper was avidly searching for better
paying jobs in the Premier League and most fans were looking for a manager who would play a bit more exciting football. Which we got.

2. With a little bit of time having now passed since Cooper left Swansea how would you sum up his time with you?
Bitter-sweet. It was nice to be involved in the playoffs twice but overall his football was completely dire and extremely hard to watch. We've never been a club who play terrible football in favour of results, so it was unusual, great when we won but dreadful when we lost.
3. What reaction will Cooper receive on Saturday when he returns with Forest? 
Hard to tell for me, I don't think it'll be a horrible reception but he certainly won't be met with open arms by a lot of the fanbase. Including us at Only Swans.
4. Like ourselves you seemed to have a pretty rotten start to the season and, again like ourselves, you appear to have improved to pull yourselves up into mid table. How have fans taken to Russell Martin and, given your current position, what would represent a good season for Swansea?
Our fans for the most part love Russell Martin. While our start didn't look great to an outsider, it was to be expected. Martin hasn't sugarcoated the fact this is a progress and it will take time to click but now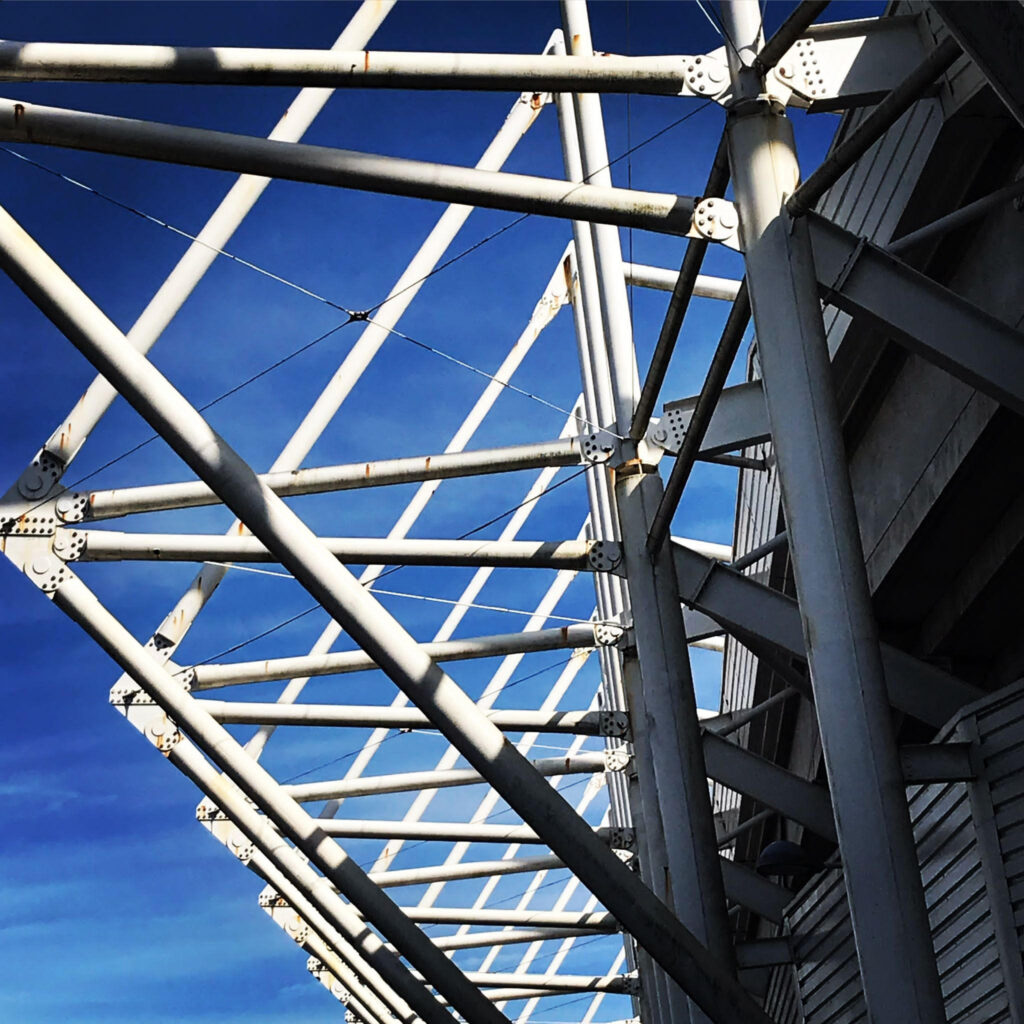 over the last few months we've really seen the style of play coming together.
While there are still rocky moments that's apart of the process and our fans have certainly taken to Martin very well.
5. It's our longest away trip of the season but hopefully we'll still have a decent following come from Nottingham. We are informed that, unlike games in England, we'll need to show some form of Covid vaccine pass or proof of a negative test.  Can you explain for us how this will work? Is it a check at the turnstile?
The Covid passes are simply a small check by the stewards, nothing too time consuming. Just a seconds glance at the app then on your way into the ground.
6. Any idea on parking, preferably somewhere that doesn't cost the earth and / or offers a good getaway after the match?
We have a lot of parking options around the stadium. The Landore club offers parking for just £5 and is a very short walk from the stadium. There are also many other options such as in a school car park which again is only a short walk and a park and ride which all details will be available online for.

7. Are there any recommended pubs that will welcome away fans, either in town or closer to the stadium?
Not much knowledge on this, there aren't a plethora of pubs near the ground but practically all pubs in the city centre will welcome away fans.
8. A final question on another individual who has featured for both of our clubs. Jamie Paterson. I saw he has scored a few goals, including a pretty big on in the derby game against Cardiff.
What do you make of him?
He's fantastic.
While it was an unexpected signing at first, Pato has taken to life at Swansea brilliantly. He's a model professional and has a great relationship with us fans for obvious reasons. He's a great player with lots of flair, his partnership with Joel Piroe has been second to none this season and has kept us ticking over the last few months.
Overall, he's been very impressive this season and is adored by us supporters.
Thanks to the guys at Only Swans for their answers. For any of you travelling, we'll see you on Saturday.
Harry